On the afternoon of June 26th, Li Jiange, Chancellor of GTIIT, was interviewed by the media in the North Campus for the first time. According to him, GTIIT will be a first-class polytechnic research institute in the future and a promising starting place for students who committed to becoming scientists and engineers. " We won't disappoint students and parents." said Chancellor Li.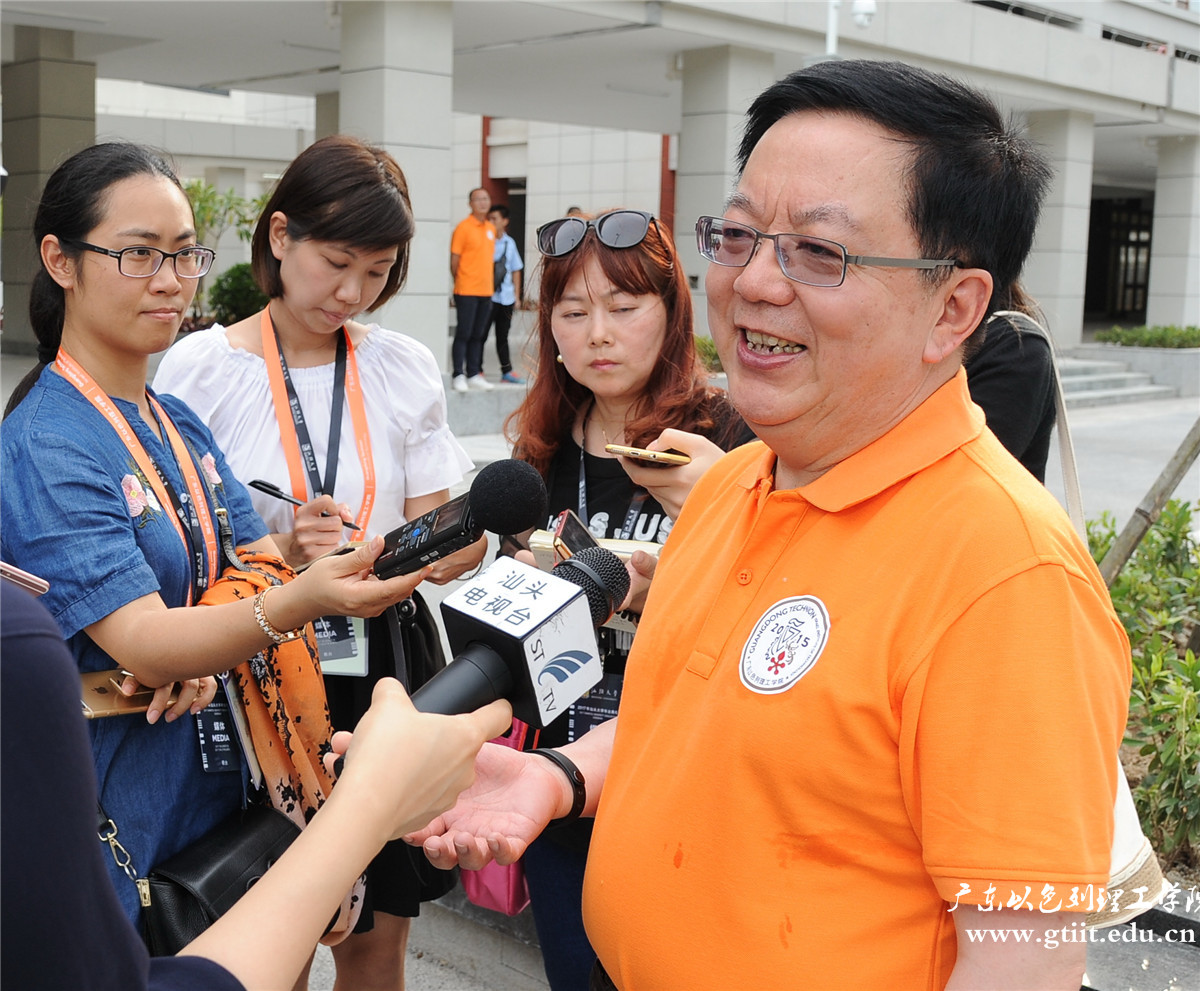 Students are Enrolled in Special Tier
After some drizzling, the North Campus was particularly nice in the sun and blue sky. The living area, which has been completed, looks even nicer against the green lawn. Standing in front of the newly-planted grass and trees, Chancellor Li was interviewed by the media.
Chancellor Li said students enrolled by GTIIT this year would be the first students of GTIIT and they would be proud of their choices. Just like the thriving new plants, students will thrive in the years to come.
The first batch of students will be admitted in the Special Tier according to their performance in Gaokao. Among the 300 freshmen, 240 students will be enrolled in Mainland China (150 students from Guangdong), and the rest will be overseas students.

80% Faculty Are Foreigners
"The recruitment of faculty for the first year has been finished." Chancellor Li indicated, professors responsible for specialized courses are foreigners, among whom 60% are deployed by Technion - Israel Institute of Technology and the rest are recruited globally in line with standards set by Technion. At present, GTIIT has received more than 1,000 resumes across the world. 83% of the recruited specialty professors, over 80% are from Technion, who will be in GTIIT very soon.
GTIIT Enrolls Science Students Only
As the ninth Sino-foreign university in China, GTIIT has three undergraduate programs this year: Chemical Engineering, Biotechnology and Food Engineering and Materials Engineering. More undergraduate programs will be launched in the coming years.
As Chancellor Li pointed out, GTIIT has no plans for liberal arts students. "We are committed to establishing a polytechnic university that only focuses on science and technology. We hope that more students will study and devote to science and engineering."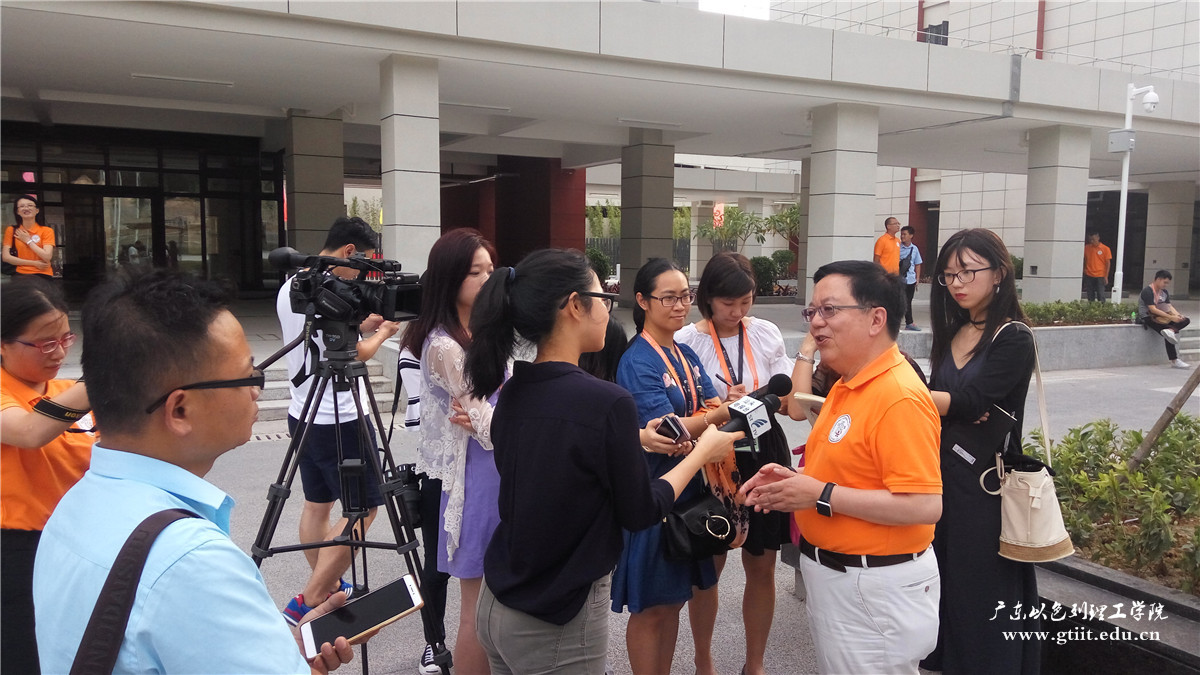 GTIIT Become the Breeding Ground for Innovation
Li Jiange explained, being the ground for innovation, GTIIT will introduce the best Israeli educational resources and innovative methods to become the cutting-edge research university. Based in Shantou, GTIIT is expected to attract more Israeli high-tech enterprises to start their business in China-Israel (Shantou) Cooperation Zone for Sci-tech Innovation. On that condition, the technology development in Shantou will be driven. "I believe they will come here, since the economic development in China is so luring."
Students Dorms are among the Best in China
The living area in GTIIT will be put into service in July. The decoration of student dorms has been finished for months. Not only is the ventilation kept every day, but also the new furniture is completely complied to health and environmental protection standards. As Chancellor Li said, the national-leading students' dorms in GTIIT has created a comfortable and safe environment for students.
The eye-catching projects for teaching laboratories, such as pipe network and infrastructure for experiments, are progressing rapidly, which is supposed to be completed at the end of this year. Equipped with advanced instruments, the teaching laboratories are strictly complied with international standards and that of Technion, thereby enjoying high security standards. Since students are supposed to study elementary courses in their first year, the progress of teaching laboratories won't affect their undergraduate study. The South Campus will be the main campus in the future. The construction plan for the South Campus has been decided, which will be carried out soon.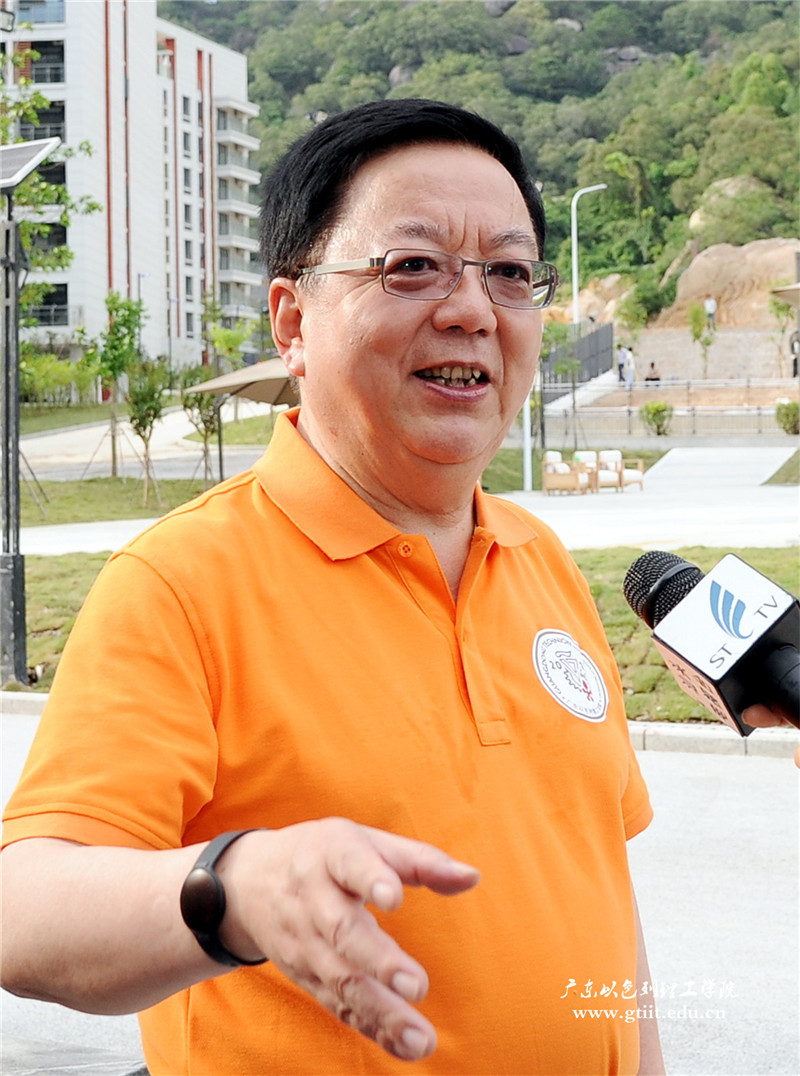 Close Cooperation with Shantou University
When he was asked whether GTIIT would share educational resources with Shantou University, Chancellor Li pointed out, GTIIT is co-established by STU and Technion. Since GTIIT is newly-constructed, GTIIT needs to be supported by STU. In the future, GTIIT will closely cooperate with STU. GTIIT and STU will strike a list of cooperation projects and make use of comparative advantages from each other.