In viewing of the present situation of the spread of the novel coronavirus, GTIIT has developed plan immediately to better prevent and control the pneumonia, and established a team to carry out all-round cleaning and disinfection.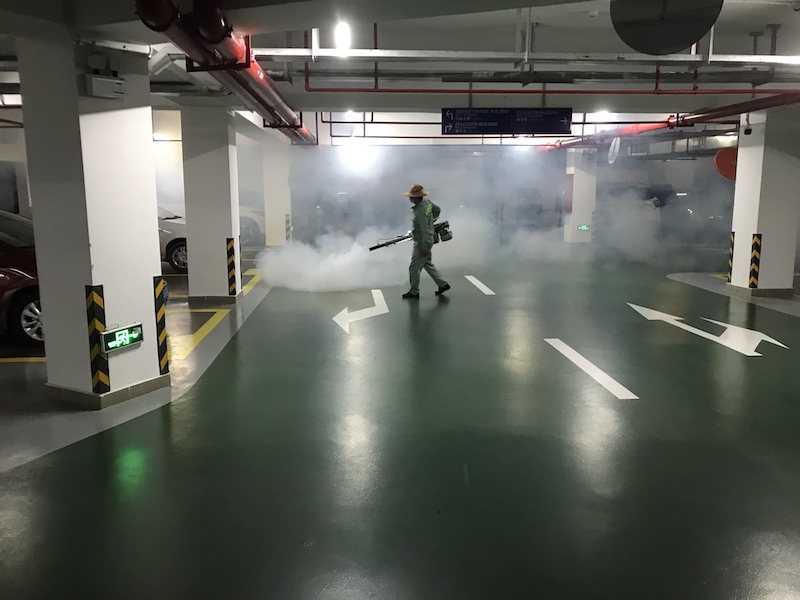 Although the campus is temporarily closed during the Spring Festival, various actions, both online and offline, have been taken to prevent and control the spread of the 2019-nCoV. GTIIT has strengthened campus security, collected protective supplies, and provided hygienic guide like wearing masks for outdoor activities, frequent hand-washing, performing household disinfection and minimize activities outdoors. Besides, teachers and students from Hubei Province were asked to report their health conditions to decline the influence of the epidemic.
For the past few days, disinfection treatments have been implemented throughout the campus, including the Education Building, Teaching Lab Building, Administration Building, all dorms, canteens, campus venues, and the underground parking area. Elevators, corridors and washing rooms are key areas for intensive disinfection. At the same time, campus road cleaningand public places ventilation are taken to improve sanitary conditions and curb the spread of the epidemic.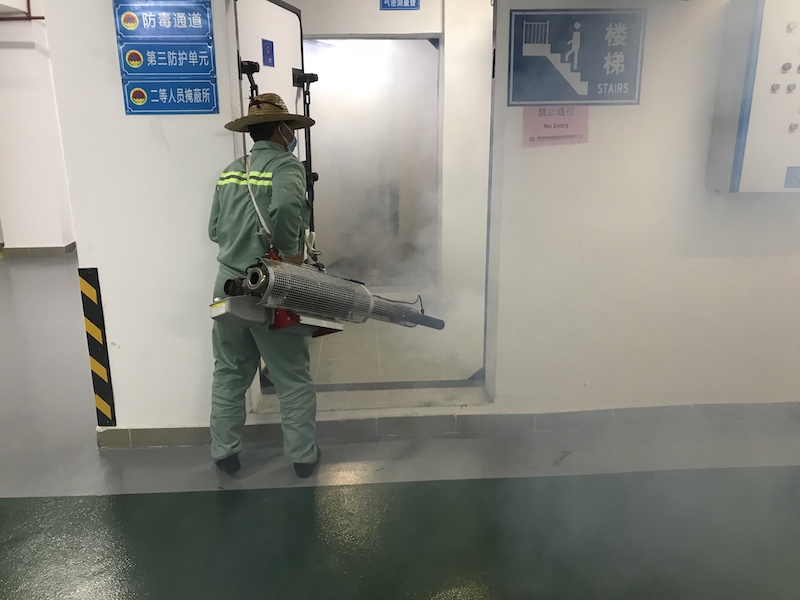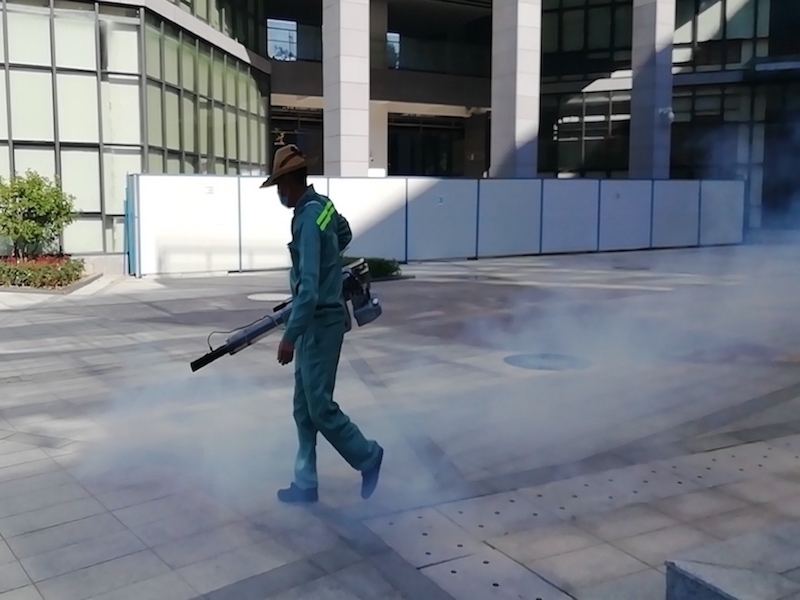 GTIIT has paid colse attention on the lastest development of the disease and responded to the prevention and control requirements of the epidemic issues by authoritative departmentsactively, aiming at providing a safe and healthy enviornment for the coming semester. Let' s work together to win the battle against the virus.
Text: GTIIT News & Public Affairs
Photos: GTIIT Campus Operations and Logistics