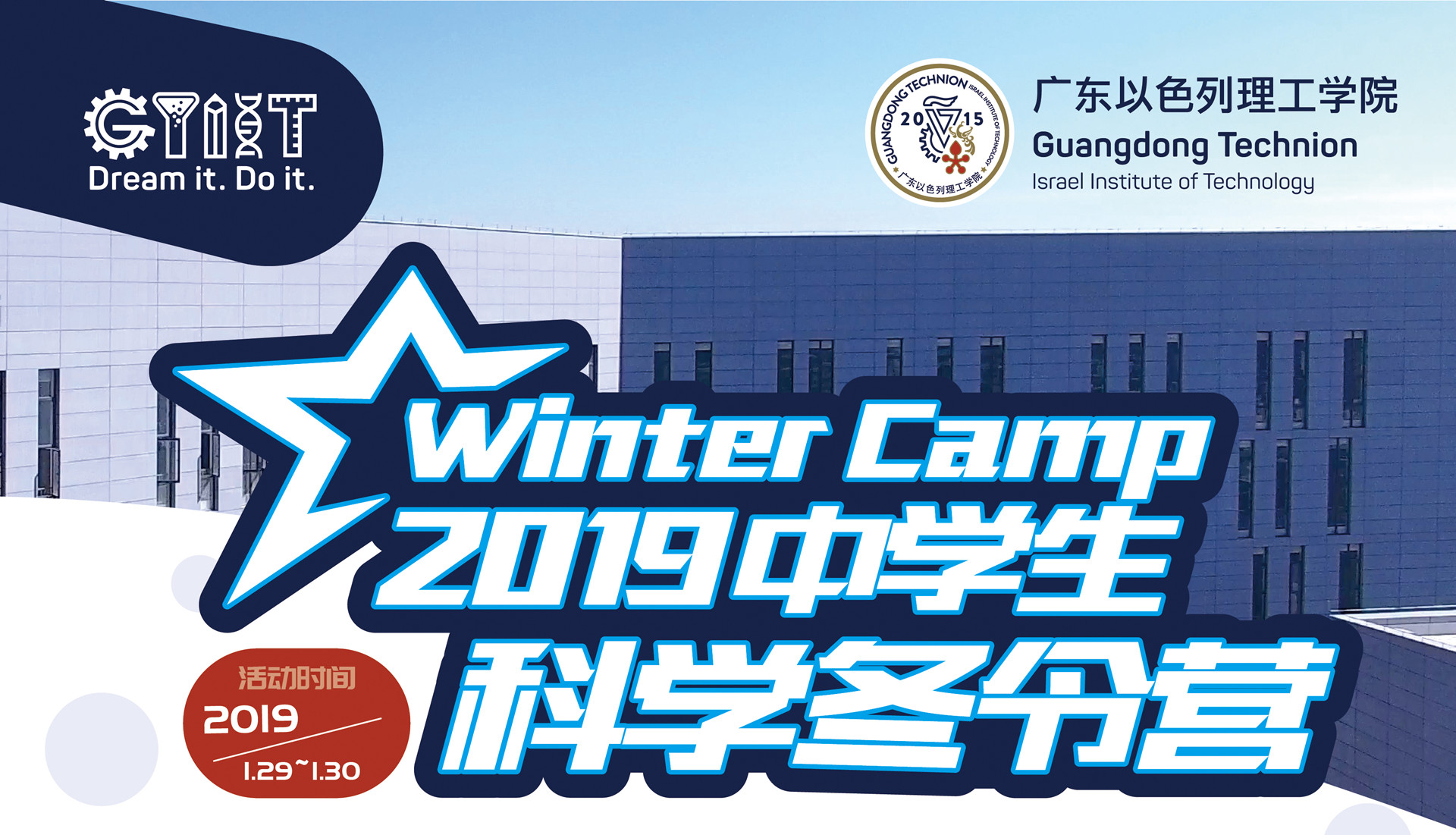 Are you interested in science and engineering? Would you like to experience the challenging but fun life in an engineering university? Have you ever expected to fully immerse yourselves in an English language environment and get close to English speakers in and after class? If your answers are YES, welcome to GTIIT Winter Camp 2019!
From Jan. 29th to 30th, 2019, Guangdong Technion-Israel Institute of Technology (GTIIT) will hold a winter camp for high school students.
What you will experience
· Lectures and classes on science and English,
· A closer look at the nice campus,
· Fun activities with GTIIT students,
· Excellent living conditions and nice meals,
· A lot of fun and a good time in this winter!
What we are looking for in you

· Good language ability;
· Strong interest in science and engineering;
No charges on tuitions, meals and accommodation. Only travel expenses to and from GTIIT will be borne by the participants. Participants must serve for the entire duration of the program except for health reasons or other unexpected conditions.
Candidates are required to submit their profiles application form (see attached) to GTIIT Admissions Office. For more information, please refer to our event poster or contact us!
Tel: +86-0754-88077086, 88077089, 88077060
Email: admissions@gtiit.edu.cn
We are here, looking forward to having a nice time with you in this winter vacation!