The campus of GTIIT, which is divided into a North Campus and a South Campus, covers a land area of 424,273.6 m2. The GTIIT North Campus, located in the south side of Qi Ri Hong Park, covers an area of about 68,566.7 m2, including a 101,700 m2 floor area and a total project investment cost of RMB 738 million. The construction of the North Campus started in October 2015.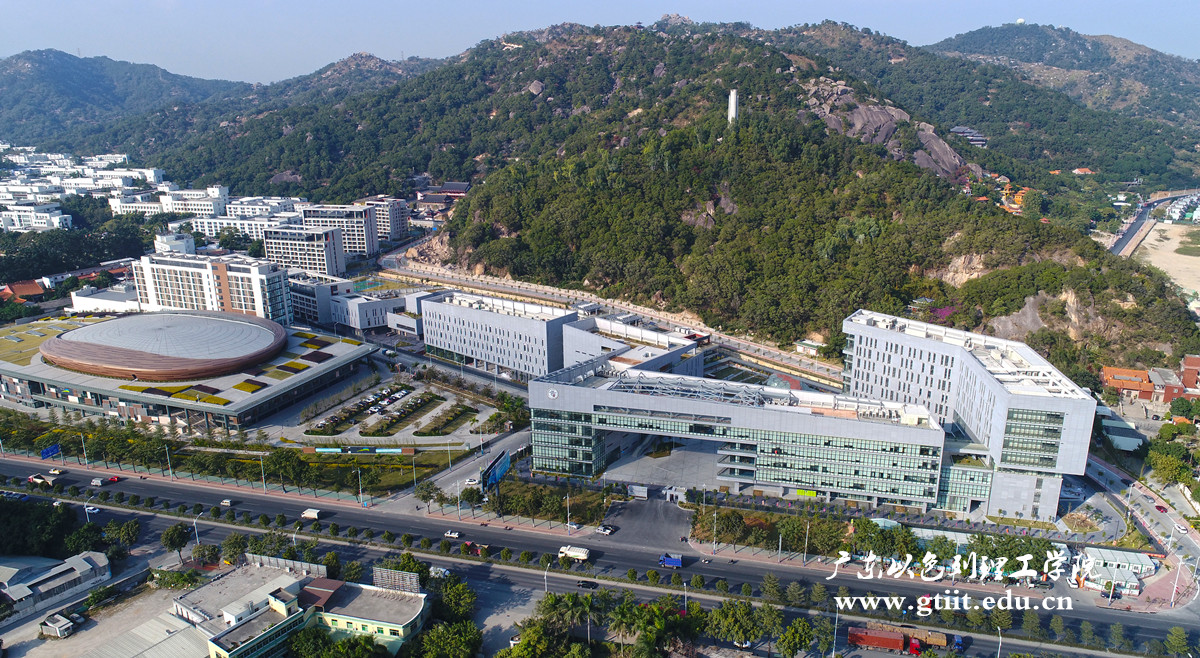 GTIIT North Campus
The North Campus includes a Research Building, Administration Building, Education Building, Teaching Laboratories, a Visitors and Innovations Center, a canteen, student dorms, faculty and staff housing and supporting facilities.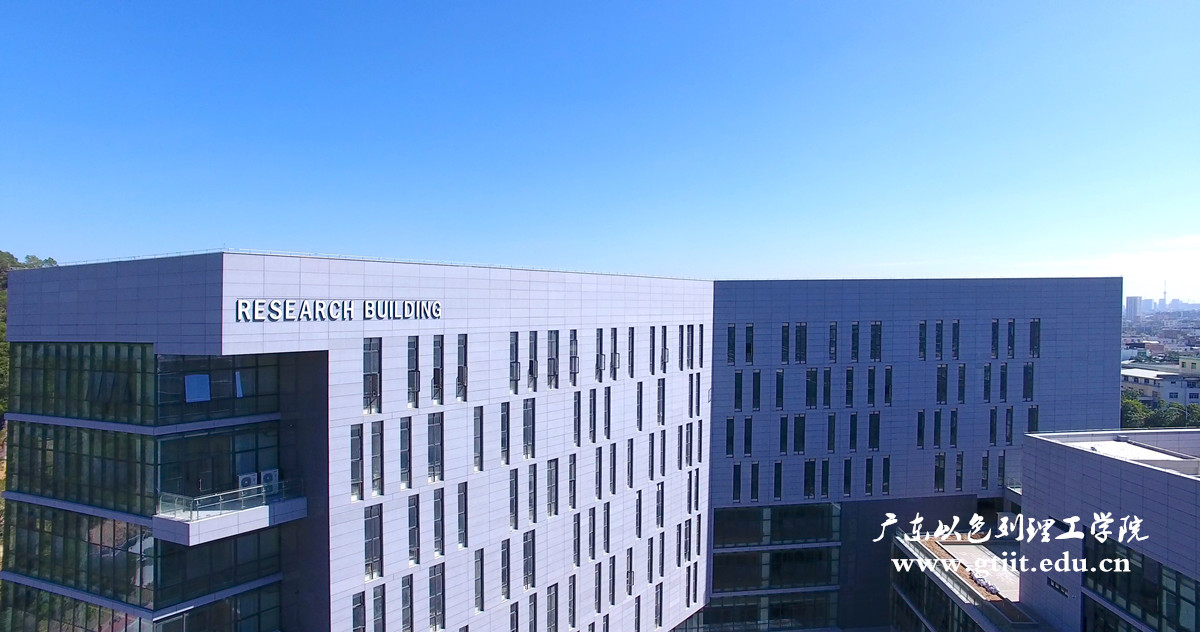 Research Building At GTIIT North Campus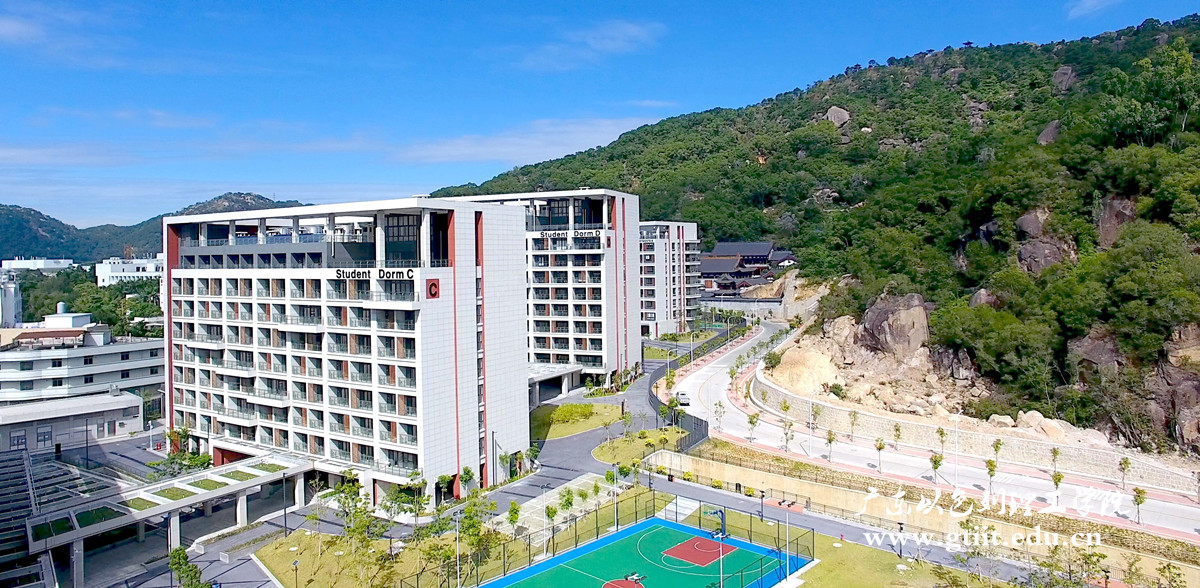 Student Dorms At GTIIT North Campus
The GTIIT South Campus is the main campus of GTIIT. It is located on the south side of Daxue Road, about 700 meters from the North Campus. The west side of the South Campus is adjacent to the Provincial Chemical Laboratory. The practical land area of the South Campus is 533.56 mu and the total construction area is 283,000 square meters. It includes education buildings, research buildings, laboratory buildings, office buildings, libraries, assembly halls, academic exchange centers; student dormitories, faculty departments, canteens and sports venues, supporting rooms; innovative center; campus landscape, pedestrians Flyovers, campus roads and other facilities. At the same time, the South Campus construction follows the national strategy of "accelerating the construction of a resource-saving and environment-friendly society" and based on the concept of sponge cities.
GTIIT South Campus

Main Gate of GTIIT South Campus