·Genes of a Century-old Prestigious Schools
GTIIT is the first Chinese-foreign institute with independent legal person qualification to introduce excellent higher education resources from Israel in China. Collaborated by the Technion and STU, GTIIT is devoted to develop engineers and technological talents with innovation, global insight, and humanistic quality, with an aim to become a world-recognized high-level research-based institute in education, scientific research, and innovation. 
The Technion is a world-leading institute of higher education with three Nobel laureates and remains top 50 in global research-based university rankings. Since it was established in 1912, the Technion has been committed to the development of new technology and universally acknowledged as one of the world-top start-up ecosystems and an incubator for future successful entrepreneurs.
STU has been sticking to an international and elaborate way of schooling, which has won close attention and great recognition from the educational circles at home and abroad. STU has been in the Times Higher Education World University Rankings for two years. From 2016-2017, it ranks No. 22 among the universities from Chinese Mainland on the list. 
· Essence of the Institute-- Innovation

"Knowledge Triangle": GTIIT introduces the excellent academic tradition and advantages of the Technion. Introduction of the "knowledge triangle" school-running strategy will fully exploit the benefits produced by the synergy of education, research and innovation. This makes GTIIT extraordinary.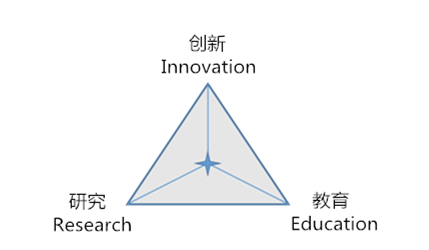 Start-up Credit Courses: To encourage innovation and entrepreneurship, all students are required to take a start-up credit course to understand the skills and process of innovation and entrepreneurship. Through these courses, students will learn not only how to establish  a company but how to present their ideas for a new product or technology to an existing firm.
Visitors & Innovation Center: Specially designed for students' brain-storming and innovation-related activities. 
Reinforcement of Technical Transformation: GTIIT will establish an effective mechanism based on the Technion's rich experience and encourage researchers to commercialize their discoveries and inventions, and apply for related Intelligent Property patents. This way, new products and technology can be catalyzed and incubated. Joint efforts will be made on this issue by the municipal government, China-Israel Science and Technology Innovation Cooperation Zone and STU. 
· Education Feature - International
English-only Education: English is the language of instruction for major courses in GTIIT. Extensive training in English will be provided for students in junior grades to bring them to the level required in English-speaking universities and help them lay a solid foundation for further study.
International First-rate Faculty: GTIIT's faculty members are recruited globally, including 60% from the Technion. These individuals are required to play significant roles in education, research and innovation and exploit the synergy between them. The faculty is supposed to conduct research and to act as role models   for students regarding  innovation and invention.  
International Exchanges: GTIIT offers students opportunities to take part in international programs during their undergraduate study. These programs include summer courses in Israel and one-semester exchange programs there. To further enhance students' global perspective, the local campus of GTIIT also aspires to be an inclusive, vigorous and dynamic community that allows learners from different backgrounds to share their passion for learning and thinking.
·Education Philosophy - Student-oriented 
In keeping with the educational philosophy of GTIIT, students are required to participate in developing their major disciplines. Therefore, GTIIT promotes communicative methodology featuring interaction and exchange. This guided and research-based approach will enable  students to play a main role in the learning process.
GTIIT cultivates students' learning capacity and leadership skills, enabling them to think independently and  improve in their fields, as well as to develop new products/technologies or establish their own companies.
·Prospects in Career Development
GTIIT's preliminary strategic focus is on three e elements closely related to society and economy: environmental protection and resources, food security and human health.  Today, the whole world, including China, faces challenges like treatment of environmental pollution, development of renewable energy resources and using biotechnology to guarantee a sufficient food supply worldwide. This leads to a great demand for various talents. The first GTIIT graduates from are prepared to help tackle these challenges.
Benefiting from GTIIT's high-quality teaching resources and learning environment, our graduates will have great competitive strength whatever they choose after graduation: to begin a career, pursue a postgraduate degree or go abroad for further study. 
As one of the world's leading universities in science and technology, Technion has many unique experiences in training high-level innovative scientific and
technological talents. Its emphasis on the foundation of students' disciplines and the development of their questioning skills give them outstanding potential
to apply their knowledge to solve real-world problems.
In 2021, GTIIT will graduate its first class of undergraduates. It is expected that approximately 80% of undergraduate graduates will choose to pursue
further education, and that the primary destination will be world-class universities outsides mainland China. As of April 2021, students have received offers
from more than 70 top-ranked universities in the world, like Johns Hopkins University, Cornell University, Carnegie Mellon University, Columbia University,
Duke University, DC Berkeley, UCLA, ETH Zurich, École Polytechnique Fédérale de Lausanne, Technion, Hong Kong University of Science and
Technology, National University of Singapore, King's College London, University College London. Among them, about 10% are ranked in the top 10 in the
world, more than 55% are ranked in the top 50 universities in the world, and more than 80% are ranked in the top 100 universities in the world.
Students' future career paths depend largely on their own research interests. In general, after graduation, students will be able to engage in research and
development work in universities, research institutions, large multinational enterprises, and key state-owned enterprises at home and abroad, with more
favorable treatment and benefits. The university regularly holds job meetings, inviting many domestic and foreign companies to attend, providing graduates
with abundant employment and internship positions, as well as other multinational companies that can provide opportunities to work overseas.
·Uniform First-tier Recruitment and Rigorous Assessment Standards
GTIIT is now starting to recruit domestic and international students. Using the Technion's higher education quality assurance system for reference, GTIIT will set rigorous assessment standards for both admission and graduation.
All GTIIT undergraduates of are required to acquire a solid foundation in science so as to have a profound understanding of new technology, apply it and solve new problems innovatively. Therefore, all students in junior grades should enhance their basis in science and mathematics, as well as devoting lab time to experimental design, application and verification.
Students who meet all requirements and successfully graduate from GTIIT will be awarded a Guangdong Technion-Israel Institute of Technology graduation certificate, a Guangdong Technion-Israel Institute of Technology degree certificate and a Technion-Israel Institute of Technology degree certificate.