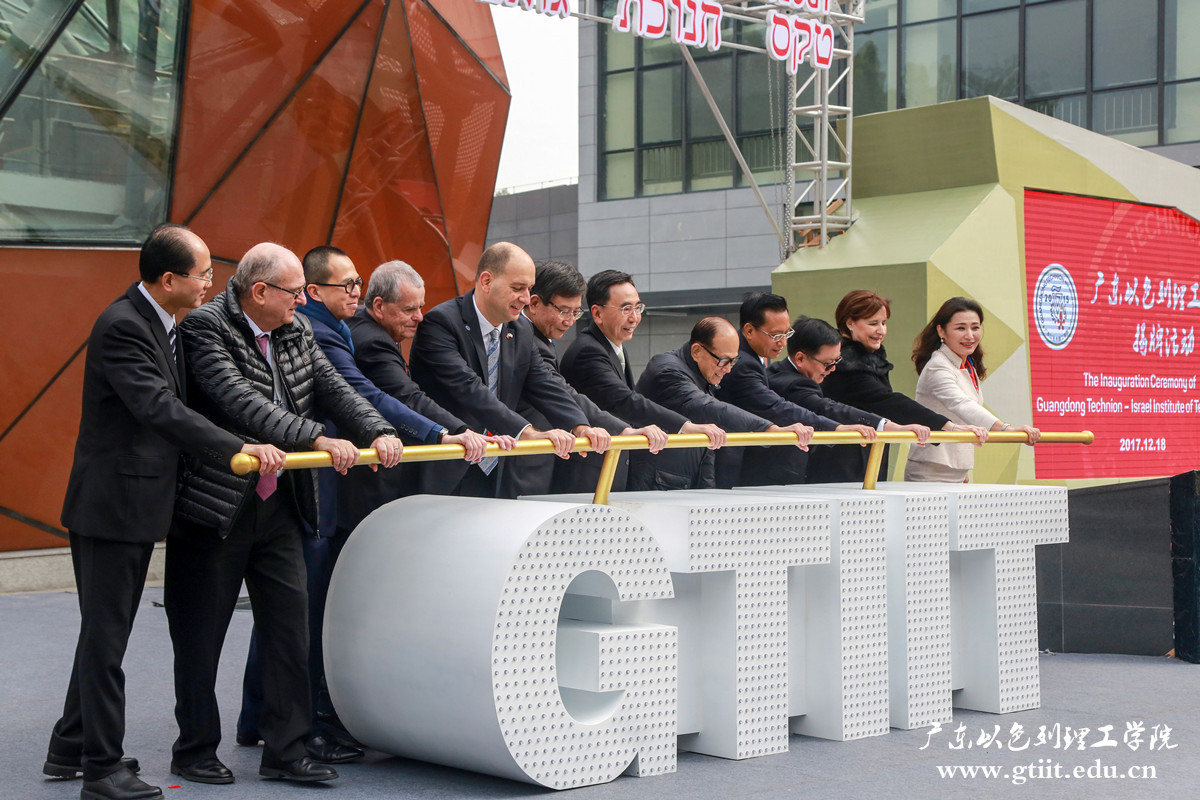 On December 18th. 2017, GTIIT held the inauguration ceremony. Over 300 guests from all over the world and the first cohort of students, 216 freshmen, witnessed the momentous event, embracing the promising future of GTIIT.
Deputy Director of Financial and Economic Committee of the National People's Congress and former Governor of Guangdong Province Zhu Xiaodan, Chairman of the Li Ka Shing Foundation and Honorary Chairman of the Shantou University Council Mr. Li Ka-Shing, Vice-Governor of Guangdong Province Huang Ningsheng, Consul General of Israel in Guangzhou Nadav Cohen, Secretary of the CPC Shantou Municipal Committee and Director of the Standing Committee of the Shantou Municipal People's Congress Chen Liangxian, Shantou Mayor Zheng Jiange, leaders from GTIIT Li Jiange, Aron Ciechanover, Yigal Cohen, Feng Xinglei, Academician of Chinese Academy of Engineering and Special Counselor of Shantou University Council Ba Denian and Wei Yu, President of Shanghai Tech University Jiang Mianheng, Director of the Li Ka Shing Foundation Solina Chau, Mr. Richard Li and Frank Sixt, Mayor of Haifa Yona Yahav, Member of the Council for Higher Education and Chairman of Planning and Budgeting Committee Yaffa Zilbershats, Technion President Peretz Lavie, Member of Standing Committee of Guangdong Provincial Committee of the Chinese People's Political Consultative Conference Luo Qiwei, Officials from Guangdong provincial government Jing Lihu, Wang Ruijun, Zheng Xiancao, Guo Zhuangshi, officials from Shantou government Xie Zesheng, Sun Guanghui, Qiu Yihui, Wu Qihuang, Lin Yimin, Lin Xiaoyong, officials from Chaozhou government Zhao Hong, leaders from Shantou University Jiang Hong, Gu Peihua, Lin Danming, Wulan Hasi attended the event.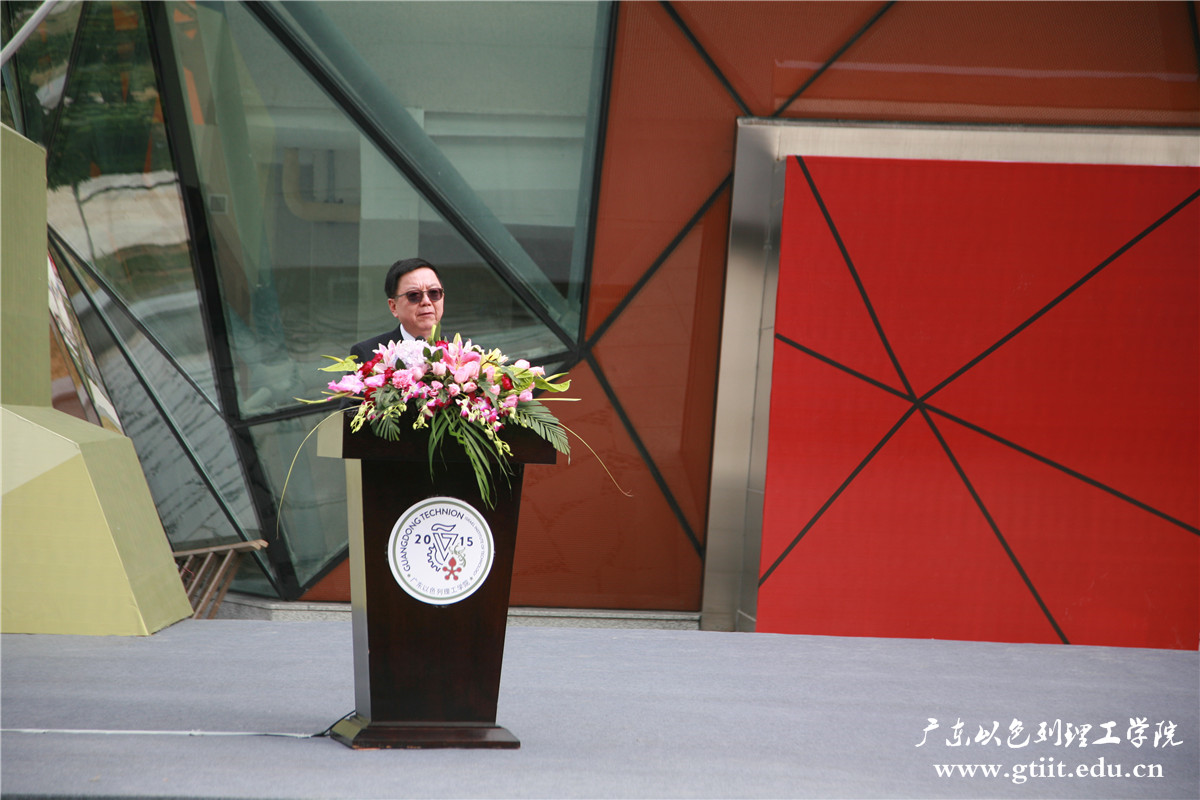 Zhu Xiaodan, Mr. Li Ka-Shing, Huang Ningsheng, Nadav Cohen, Secretary of the CPC Shantou Chen Liangxian, Li Jiange, Richard Li, Yaffa Zilbershats, Peretz Lavie, Aaron Ciechanover, Zheng Jiange and Jiang Hong went onto the stage to unveil the nameplate of GTIIT. Zheng Jiange was the host of the ceremony.
The successful materialization of Guangdong Technion-Israel Institute of Technology (GTIIT), the first Sino-Israel cooperative educational institution established with independent legal person status, has been generously supported and guided by state leaders and ministries and commissions including Ministry of Education and Ministry of Science and Technology.
In his speech, Chancellor Li highly appreciated the support from the central government, provincial government, municipal government and parties from all social sectors, the great efforts from Shantou University and Technion, and the contribution of Mr. Li Ka-Shing in particular. Chancellor Li also announced that Mr. Li Ka-Shing would donate 10 million RMB to fuel the development of GTIIT. "Talent is the foundation of innovation, and the training of talents relies on education." Chancellor Li said, "In the coming years, we should develop more programs urgently needed by the times and the country. We should learn from Israel's unique innovative thinking and attach importance to cultivating students' lifelong learning capabilities so as to help them cope with the ever-changing sci-tech development and industrial restructuring in the future."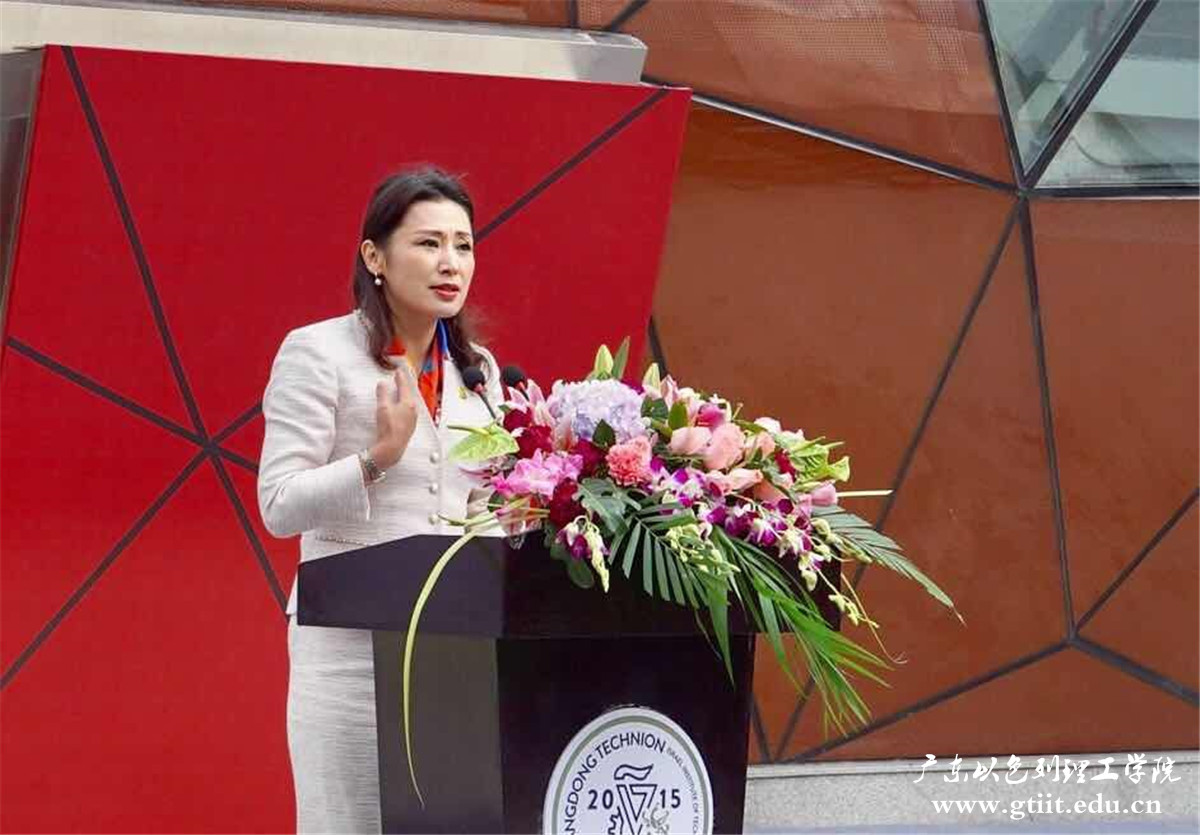 Jiang Hong, CCP Party Secretary & President of Shantou University, said, "With concerted efforts from all parties, the dream of introducing quality higher educational resources from Israel has come true! …… Shantou University, as one of the parties establishing GTIIT, will remain closely connecting with Technion, fostering academic exchanges and cooperation and pool our ideas together, so as to fully support the establishment of GTIIT as a world-renowned research institute with high-level education, researching and innovative capacity."
Prof. Peretz Lavie, President of Technion-Israel Institute of Technology, said, "This happens almost exactly two years to the day since the cornerstone was laid, on December 16th, 2015. Already today 216 students are enthusiastically studying 3 fields in their first year, to become the first graduates of GTIIT in 2021.Together with the creation of this new academic facility, housing teaching in chemical engineering, materials science and engineering and biotechnology and food engineering, we welcome in a new era of cooperative research between Israel and China in science, engineering and the life sciences."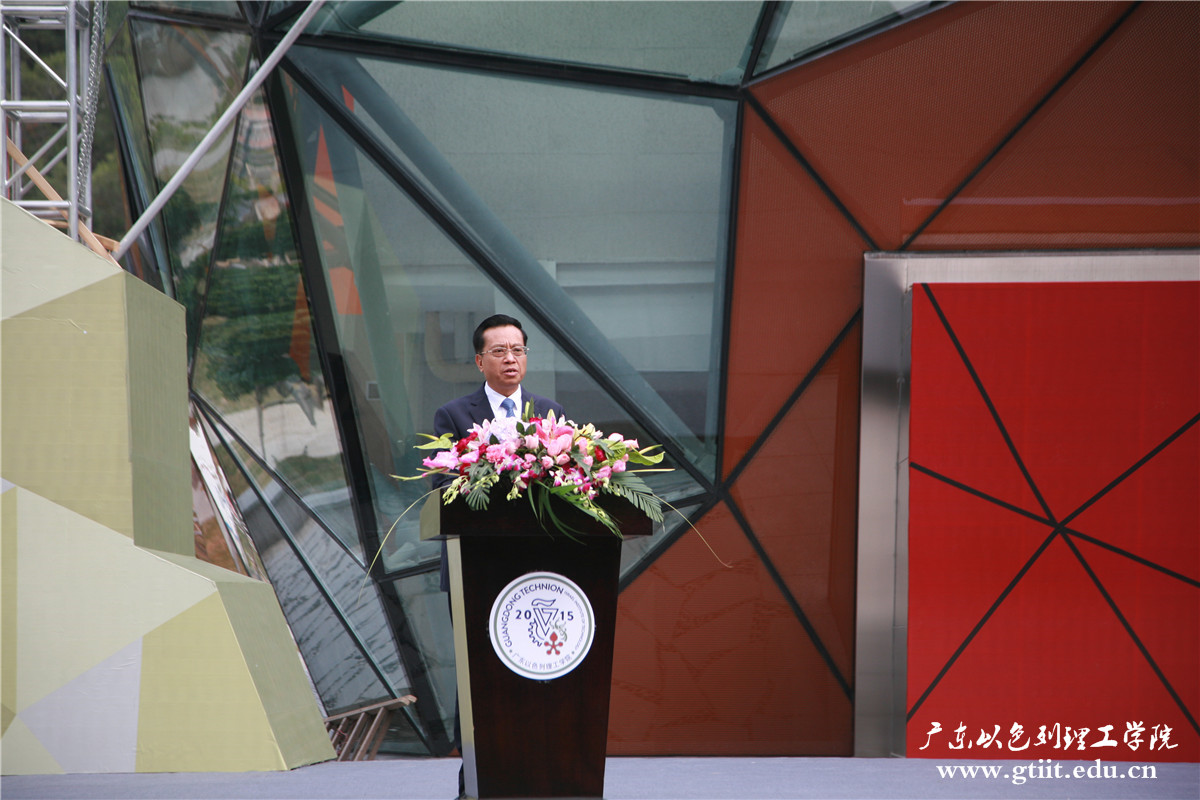 Chen Liangxian, Secretary of the CPC Shantou Municipal Committee and Director of the Standing Committee of the Shantou Municipal People's Congress, said, "With the support from all parties, GTIIT will become the first-class and international-recognized research institute of high-level education, researching and innovation capability."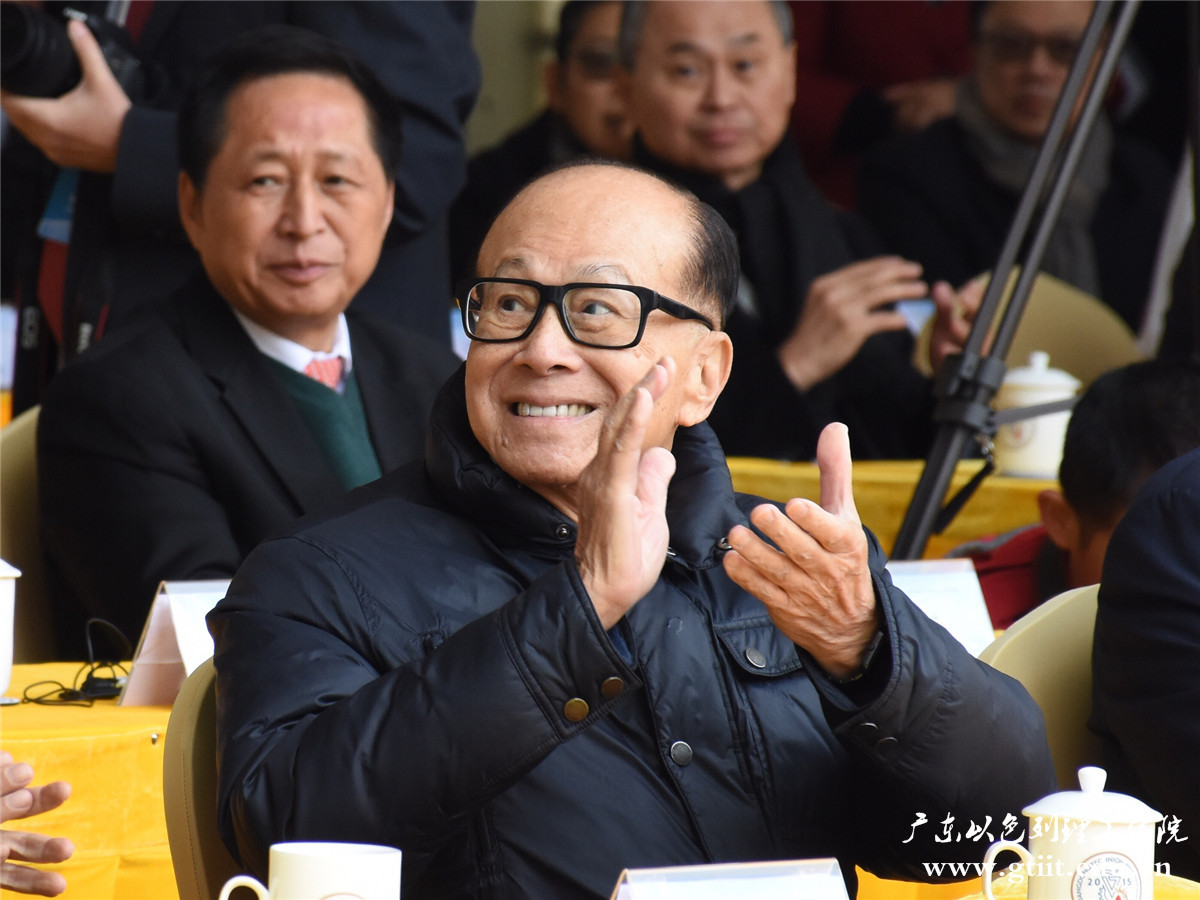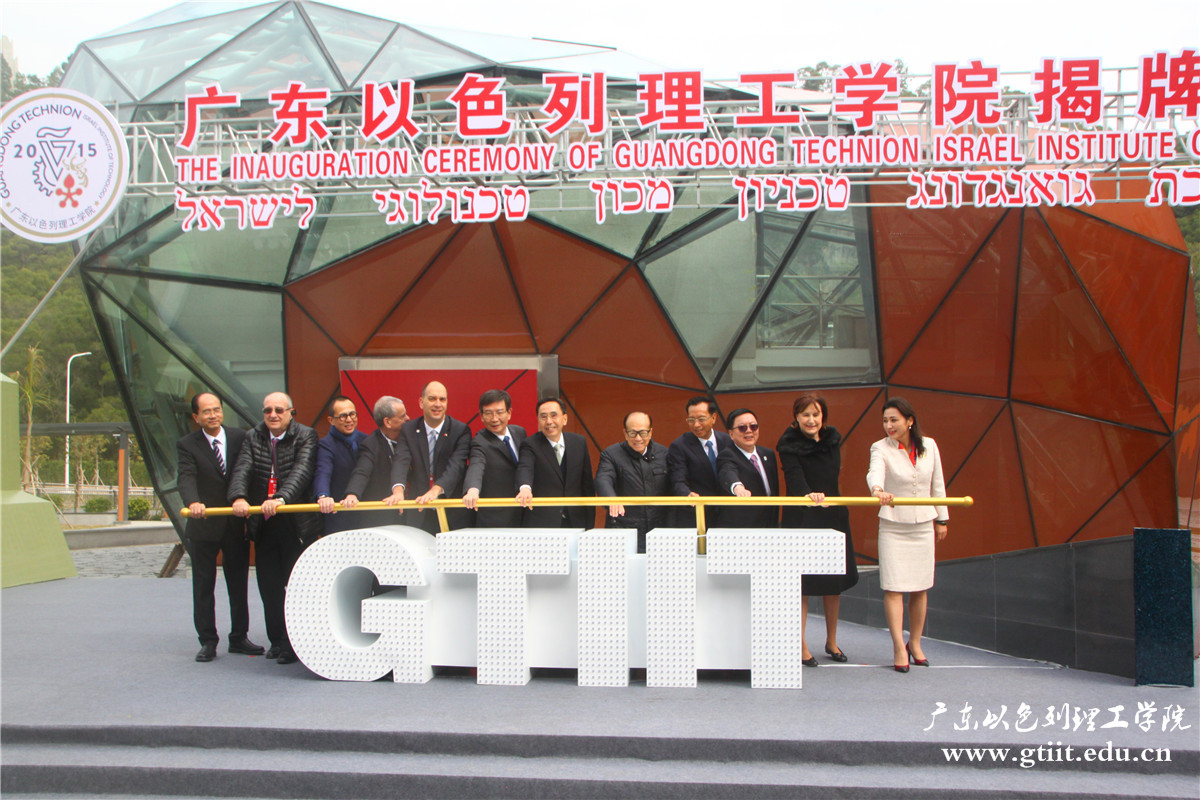 Photos:Chen Shi, Lin Jian, Chen Jiayuan
Text:GTIIT News & Public Affairs