Beginning from this year, GTIIT students will start their study abroad at the Technion according to their programs. The first batch of Cohort 2017 students, from Chemical Engineering, will experience the world-class science education and time-honored Israeli culture from March to August.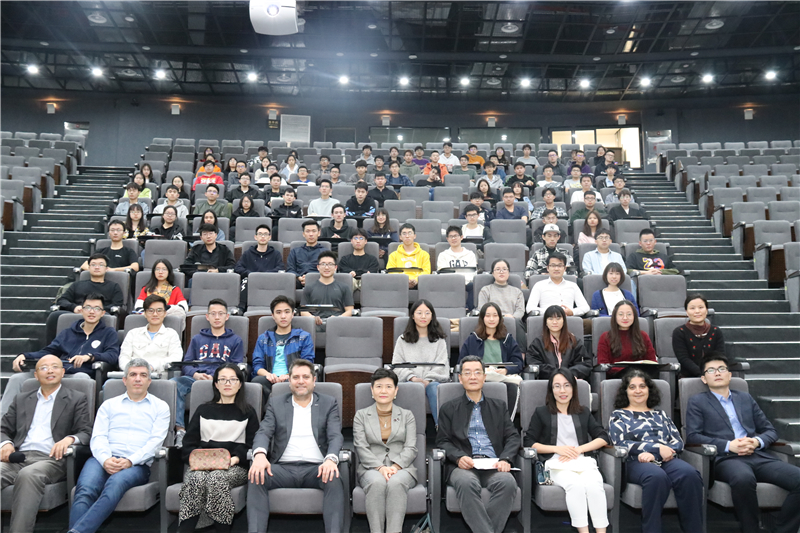 The Launch Ceremony of the GTIIT Student Study Aboard Program at the Technion was held at GTIIT Auditorium on Jan 6. Mr. Peleg Lewi, Consul General of Israel in Guangzhou, and Ms. Helen Qian, Director of the Asian Division of the Foreign Affairs Office of the Guangdong Provincial People's Government, were present to wish the students a successful journey at the Technion.
"Hello, I really envy you!" Mr. Peleg Lewi started his speech with humor. He encouraged students to open their minds and enrich their experiences while they are in exchange. "You should make good use of the fruitful resources at the Technion and make friends from around the world." He pointed out that Haifa is an inclusive city and urged students to further explore the diversified culture there.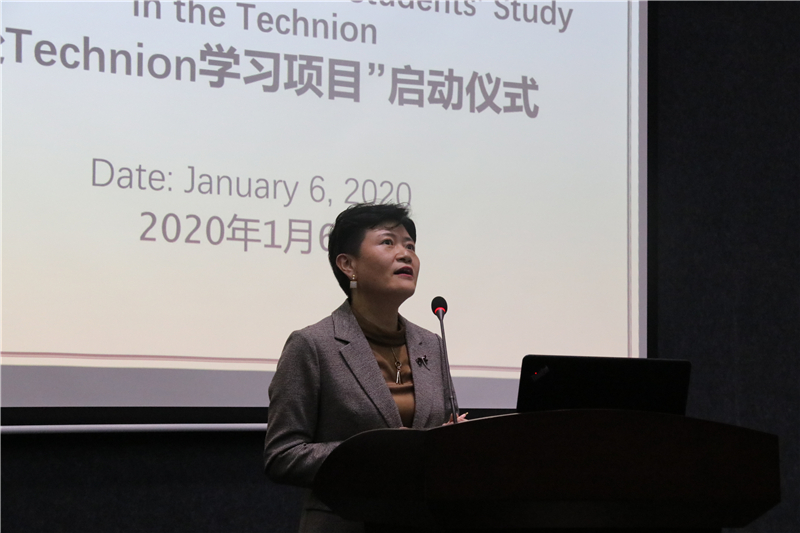 "You will be the first graduates of GTIIT. The university's future success relies on your success." Ms. Chan Helen took her university experience as an example and encouraged students to strive for excellence.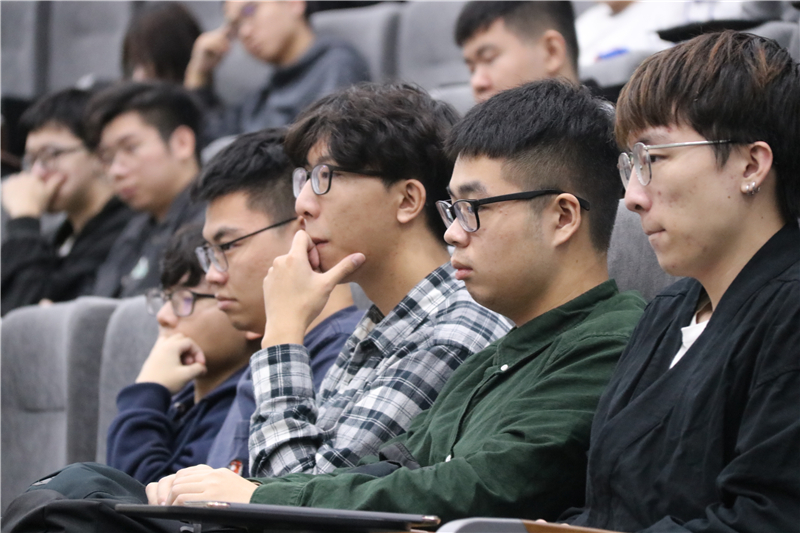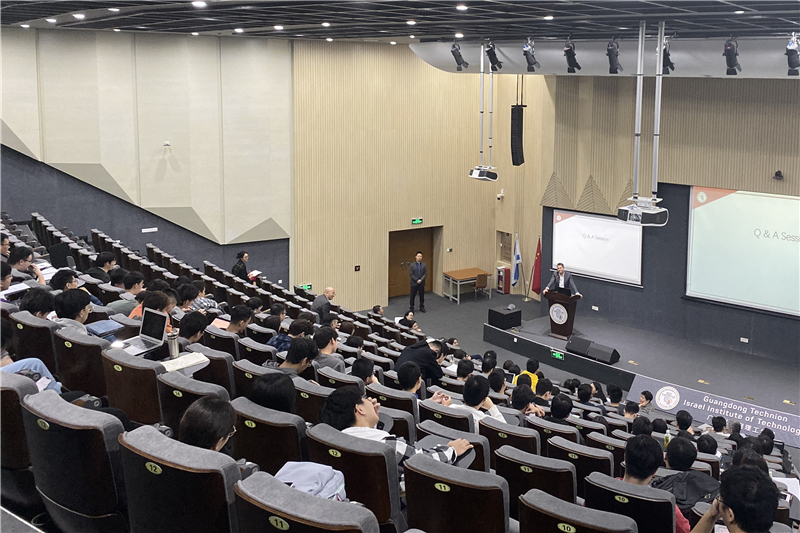 "The Corner Stone Laying Ceremony of GTIIT was held on Dec 16, 2015. This year, Cohort 2017 students will have the opportunities to study at the Technion, signifying that the close ties between GTIIT and the Technion are growing from strength to strength," said Prof. Lin Danming, Pro-Vice Chancellor of GTIIT. He encouraged GTIIT students to face the challenges ahead, develop their potential and embrace their new life in Israel.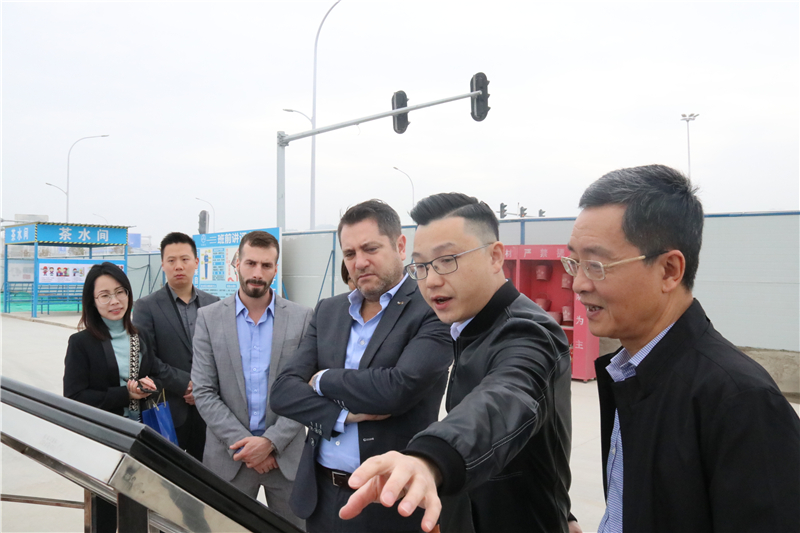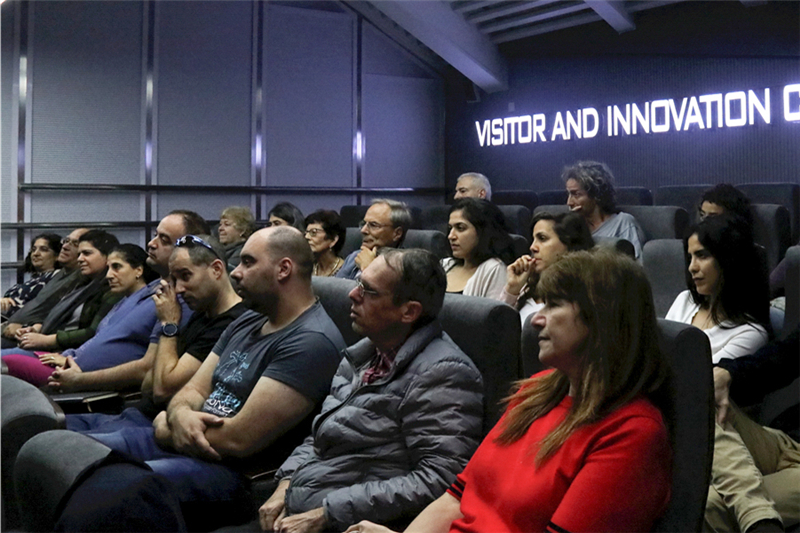 During the visit to GTIIT, the delegation led by Mr. Peleg Lewi had a meeting with the Undergraduate Studies Department, and the Research, Innovation and Graduate Studies Department. They also paid a visit to the Teaching Lab Building and the Research Building on the North Campus and the South Campus, which is under construction, to know more about the university's strategic plan and latest developments. Mr. Peleg Lewi spoke highly of GTIIT's achievements. "The GTIIT Student Study Aboard Program at the Technion is of great importance in promoting the educational and cultural exchanges between Israel and China and enhancing the international standing of GTIIT." The Consul General of Israel in Guangzhou finished his remarks by saying, "I will try my best to further GTIIT's international development."
Text/Photos: GTIIT News & Public Affairs