What is GTIIT 2020 Undergraduate Acceptance Letter Like?
Don't worry!
With science and art, it is coming to you.
Now let me tell you something about the acceptance letter!
I am sure the exclusive romance of science will make you love it!
The GTIIT Acceptance Letter is a set consisting of threeparts:
1. Acceptance Letter (Inside page)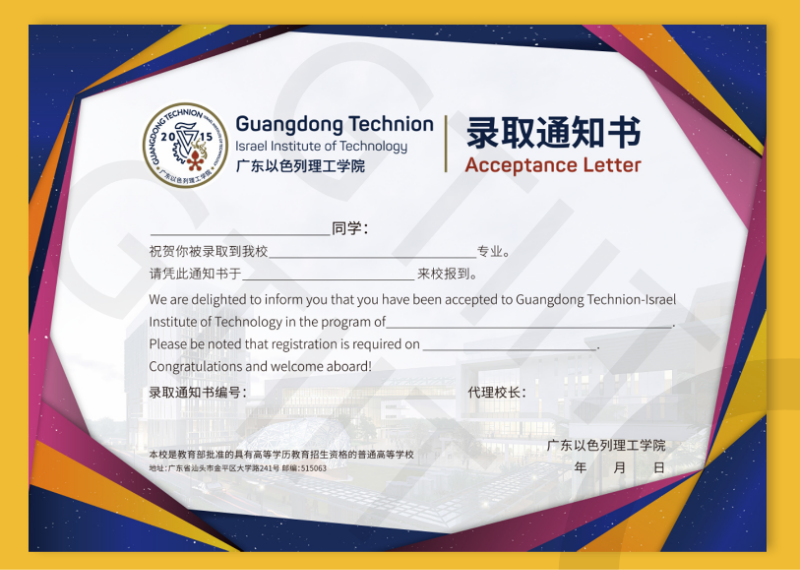 2. GTIIT Envelope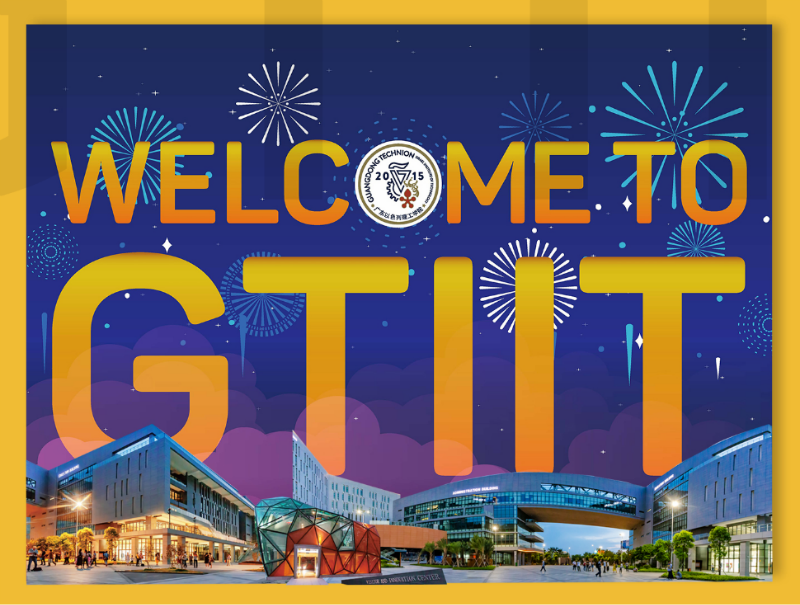 3. Magic Tree
It is time to unfold the acceptance letter. I will give you the guidance of it.
Step One: Watch It
This is not a EMS envelope as usual.
This is the envelope for GTers!
In the front of the envelope, it is the landmark of the north campus, saying hi to you.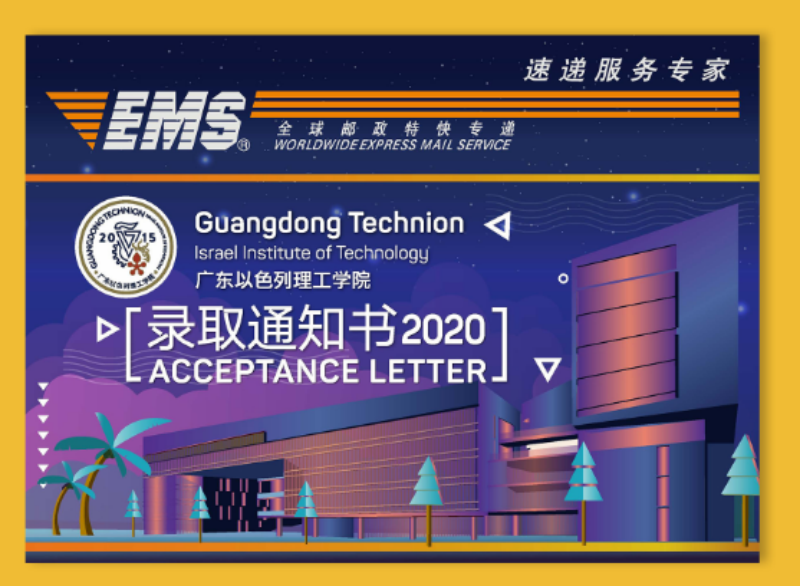 Step Two: Open It
Unfold the envelope gently, you will find your acceptance letter!
Taking a few pieces of glass from the Visitor and Innovation Center to build the frame of the letter, supplemented with landscape and cells as the background, and filling with GTIIT logo and writing, we make you your own acceptance letter.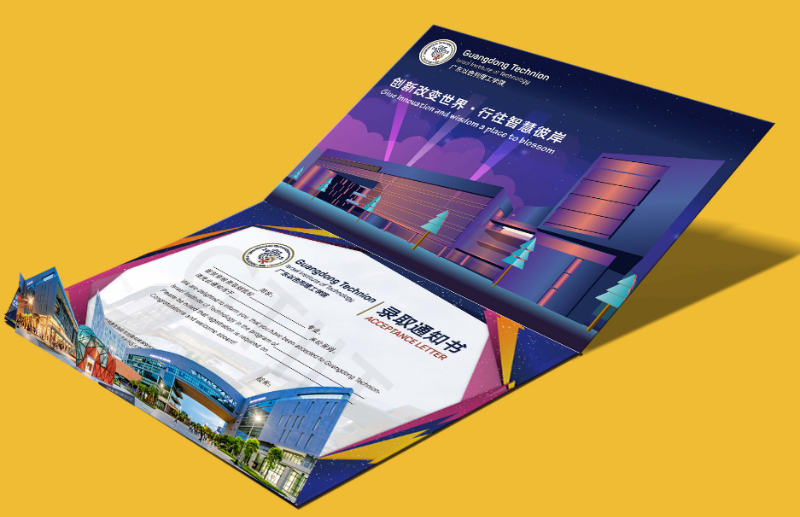 Step Three: Plant It
Unwrap the package, plant the tree and water it. Then, wait for the bloom.
(It is said that repeat the mantra "dream it, do it", it will bloom more quickly.)
Step Four: Combine Them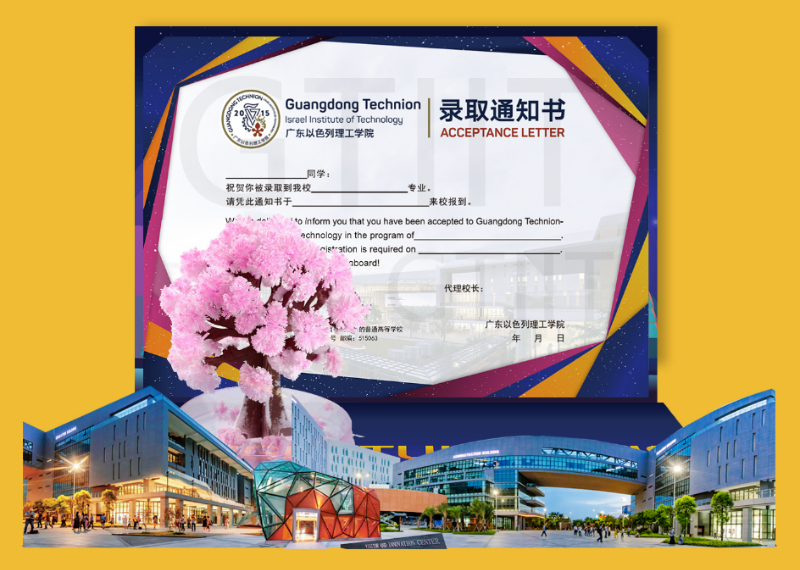 Text: GTIIT Admissions Office
Photos: GTIIT News & Public Affairs