Yesterday, the first batch of 23 freshmen, admitted by the Independent Student Recruitment Program arrived at GTIIT.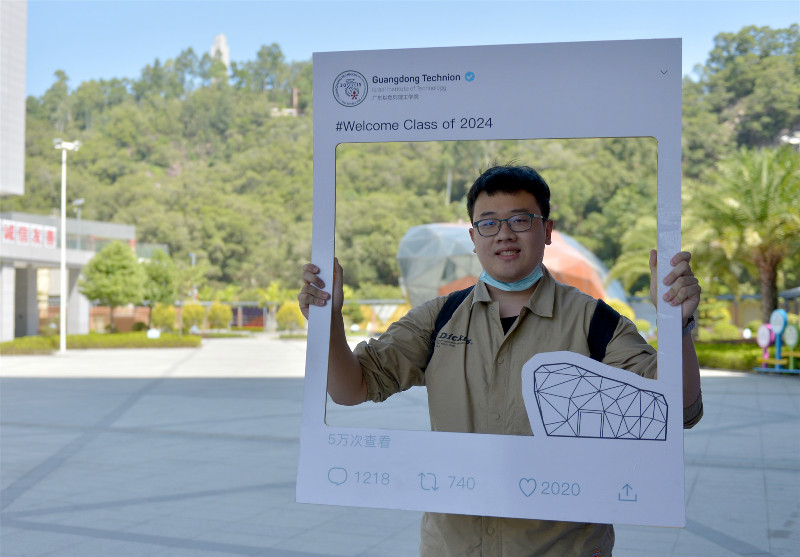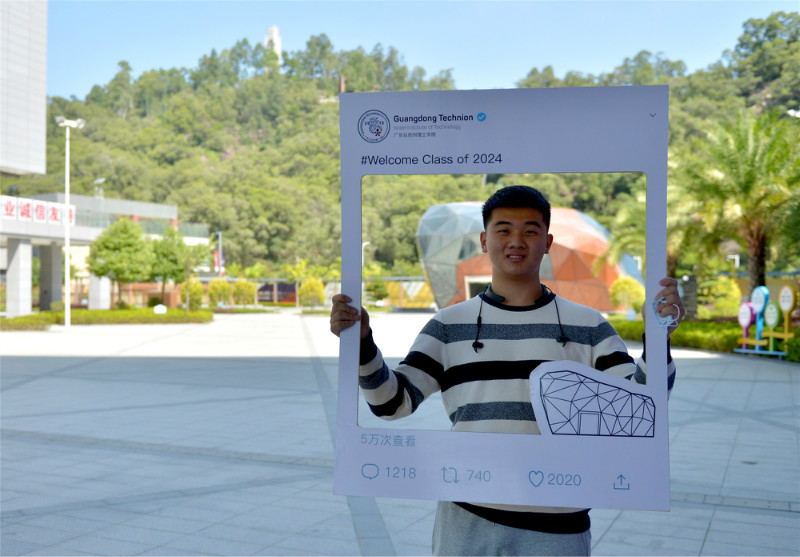 In order to solve the problem of being blocked from studying abroad due to the COVID-19 pandemic, the Ministry of Education temporarily allowed some Sino-foreign cooperative educational institutions to increase enrollment quotas for students who originally planned to study abroad. In early September this year, GTIIT carried out the Independent Student Recruitment Program in accordance with relevant requirements and the actual situation of the university under the guidance of Guangdong Education Department.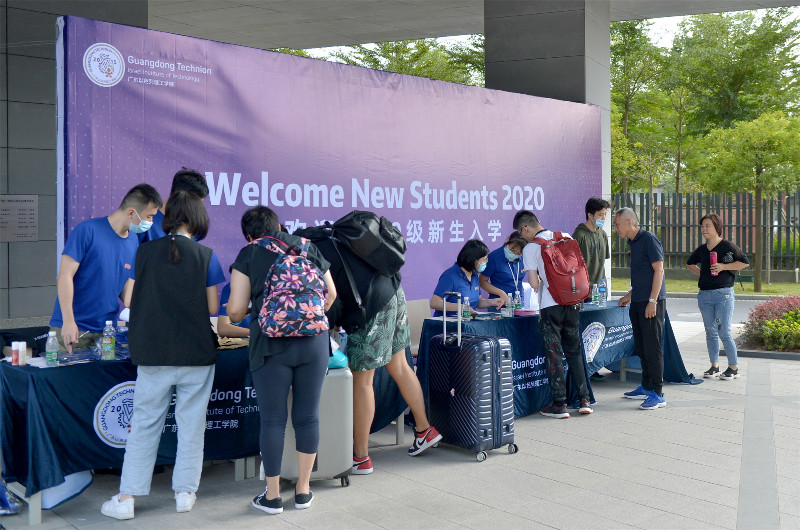 The recruitment objects are the mainland Chinese nationals who have received an offer of a university outside mainland China but unable to get enrolled due to the pandemic. After receiving the applications, GTIIT specially organized a process of examinations and interviews to comprehensively examine students' language ability, critical thinking ability and basic knowledge of science and engineering.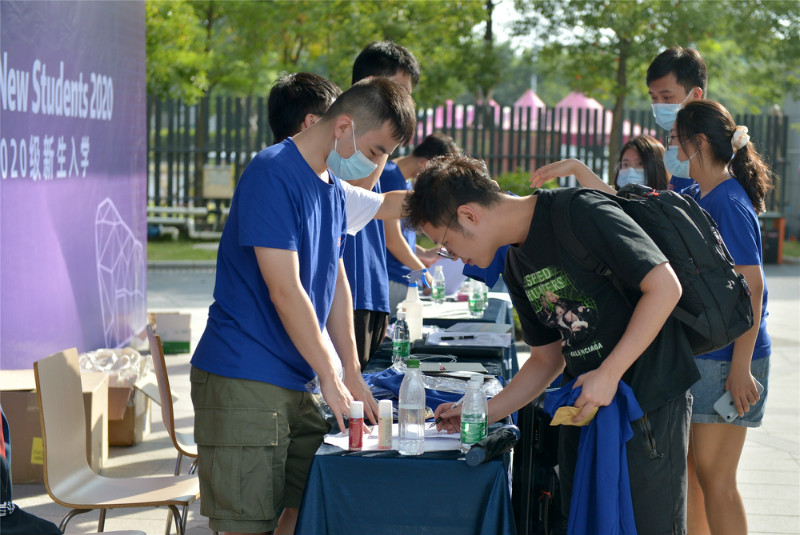 From this program, GTIIT received a total of 157 applicants, in which 115 students were admitted. Most of them hold the admission letters from the top 150 universities in the world, such as University of California, Irvine, University of Minnesota Twin Cities, Pennsylvania State University, University of Birmingham, University of Sydney, Monash University, University of New South Wales and University of Queensland.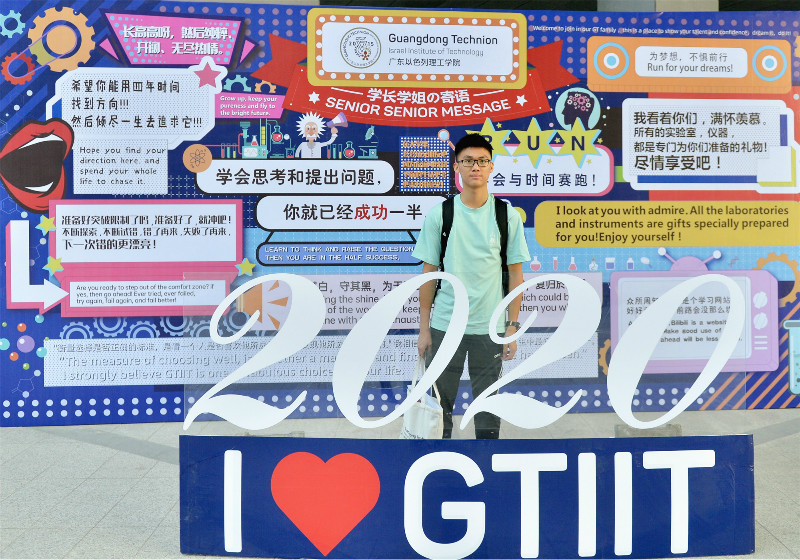 GTIIT takes English as teaching language. Four programs are open to apply in this project, namely Mathematics with Computer Science, Materials Science and Engineering, Biotechnology and Food Engineering and Chemical Engineering. Admitted students will be enrolled as full-time students of Technion-Israel Institute of Technology and registered in Chinese-foreign Cooperative Education Registration System. Students who meet the graduation academic requirements will be awarded bachelor's degree from Technion. The Technion degree can be certified at Chinese Service Center for Scholarly Exchange (CSCSE).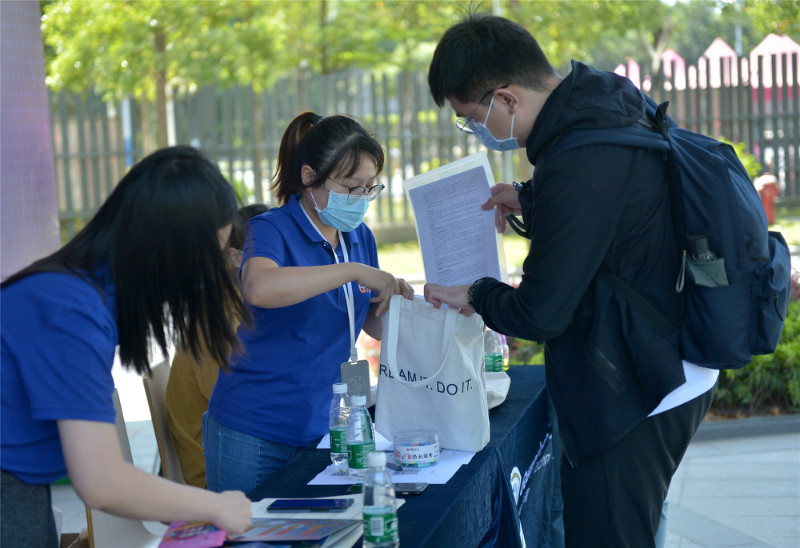 As Lin Danming, Pro-Vice Chancellor of GTIIT, said "GTIIT has invested huge resources in all aspects of registration, organizing examinations, and selecting students. We also hope this Independent Student Recruitment Program can provide a useful reference for GTIIT's future enrollment work and university development.". Also he mentioned that in the context of the hindrance of global flow of talents due to the pandemic, the new regulations for providing domestic education opportunities for students are innovative and unprecedented in the education field. This is an opportunity and challenge for GTIIT to reposition its strategic position.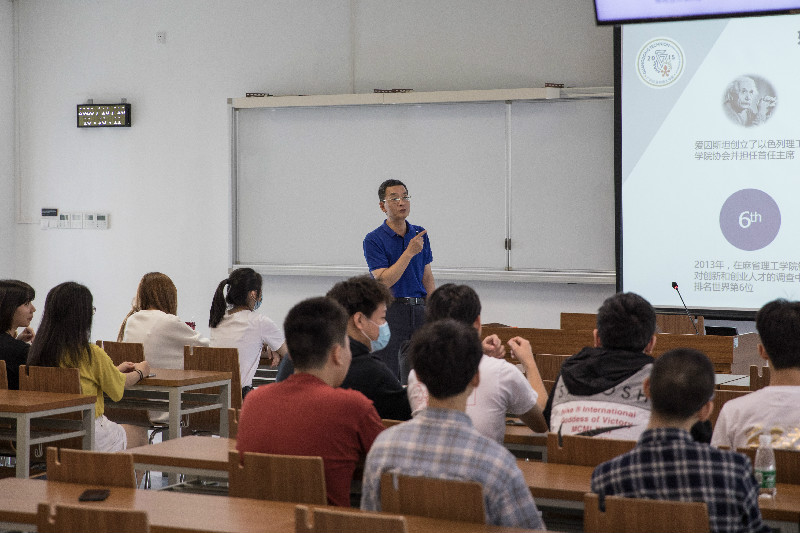 Zhao Xiwei, admitted by the University of Sydney, has been blocked from studying abroad due to the pandemic. He said "Studying at GTIIT is something I haven't expected. I've known that the study atmosphere of GTIIT is wonderful. I'm looking forward to studying and living here."
Shen Jiale, who has been admitted to the University of St Andrews, will study Mathematics with Computer Science at GTIIT. He learned about the university through WeChat account. "I've known about Sino-foreign cooperative universities before, and I'm interested in this program. I hope I can study hard in these four years," he said.
While from October 9, a series of events, including academic lectures, program introduction, IT training and mental health sharing will be organized to help the newcomers know more about GTIIT and better adapt to the university life.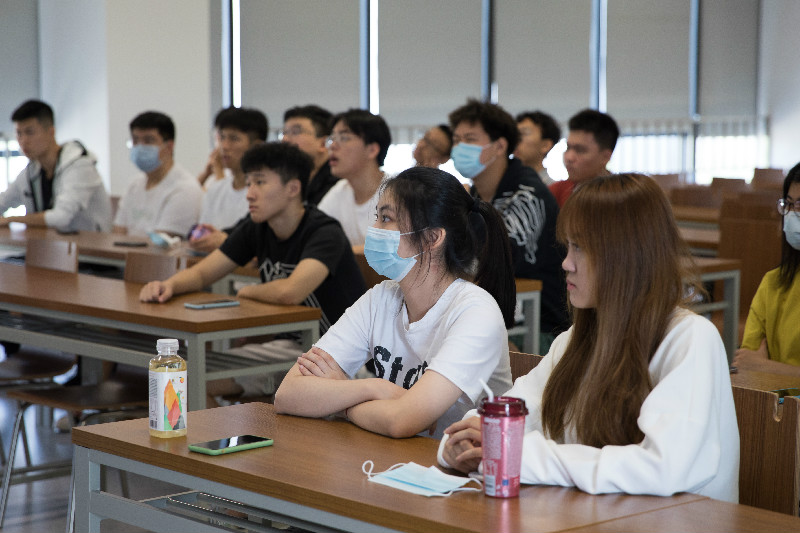 Wish all the freshmen a full and enjoyable journey of study and life at GTIIT!
Text/Photos: GTIIT News & Public Affairs