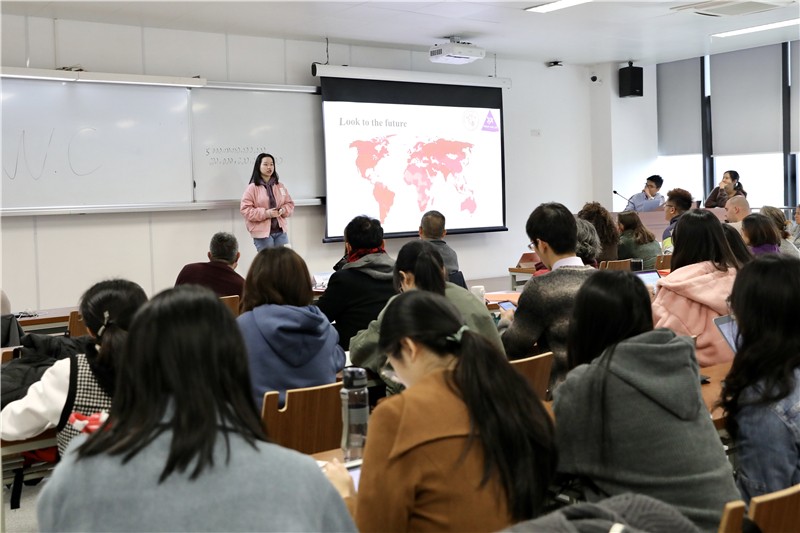 Welcome to the GTIIT Food and Microbiology course. Year 3 students from Biotechnology and Food Engineering were giving group presentations based on the topic of the Battle of Bacteria.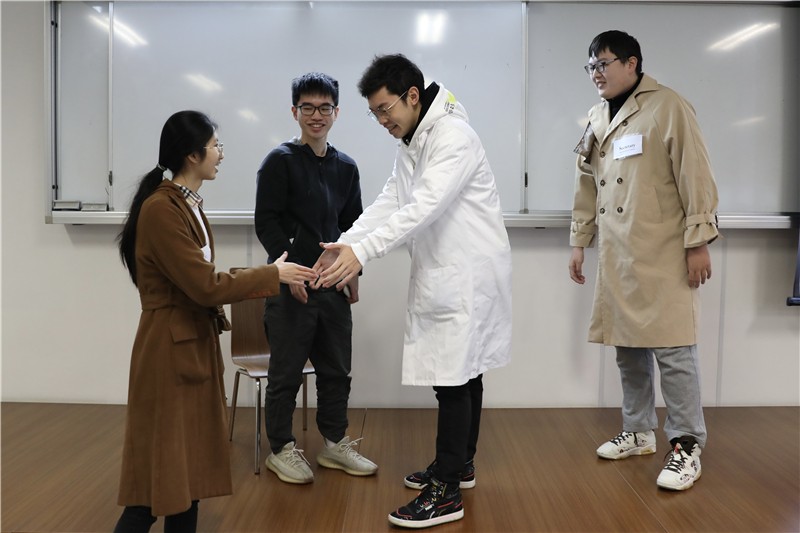 This was a special report, which showed not only their command of theoretical knowledge but also their scientific literacy, innovation and teamwork spirits. Asst. Prof. Yigal Achmon provided eight kinds of bacteria including Salmonella, Clostridium botulinum, Helicobacter pylori, Vibrio cholera, etc. as the report subdivision topics. Students were randomly divided into eight groups to collect information based on the bacteria they selected by the drawing lots, and report to the judges to prove that the bacteria selected by his team was the worst one in the world.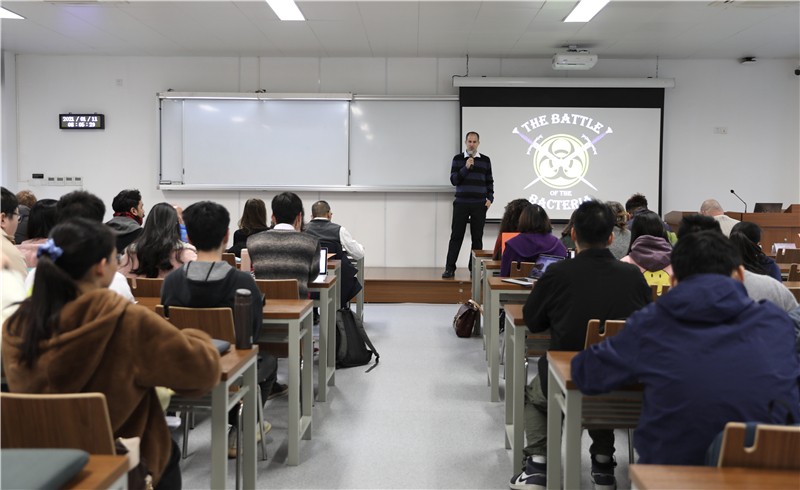 Twelve teachers including Prof. Dganit Danino, Prof. Leng Kayin, Prof. Harold Corke and Dr. Alex Samusev were invited as judges to ask questions and score students' presentations based on their comprehensive performance.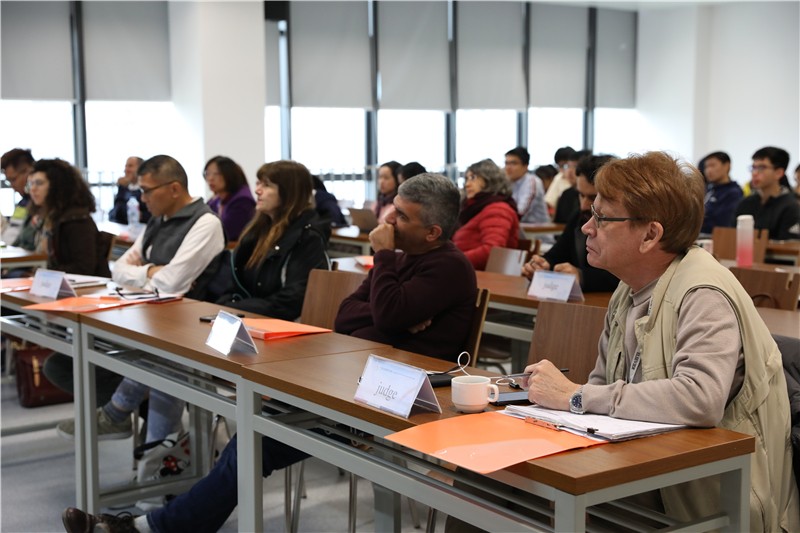 The students have wonderful thinking. They recorded news videos offline and performed live to show the general characteristics, transmission, and harm of bacteria. Some of them acted as reporters, broadcasting bacteria news at the TV station; another group played as doctors, introducing bacteria knowledge at the clinic. In their presentations, they collected a large amount of information and quote accurate data and evidence to better explain their argument with scientific attitude.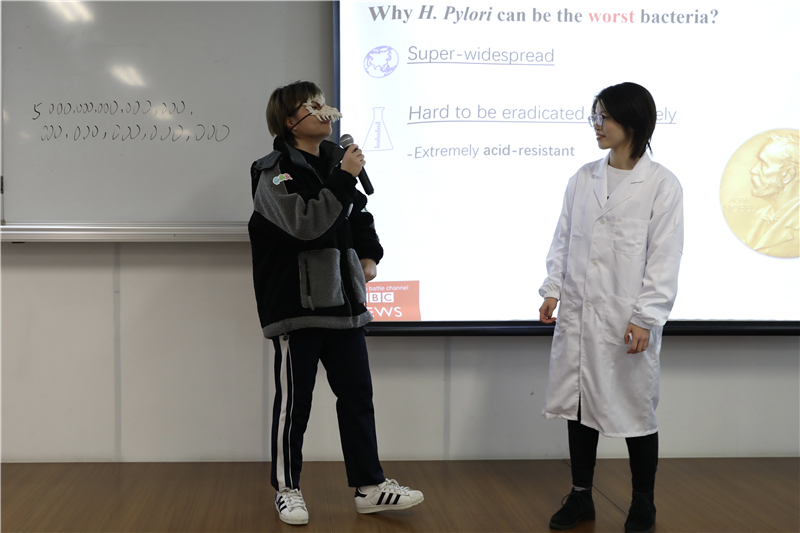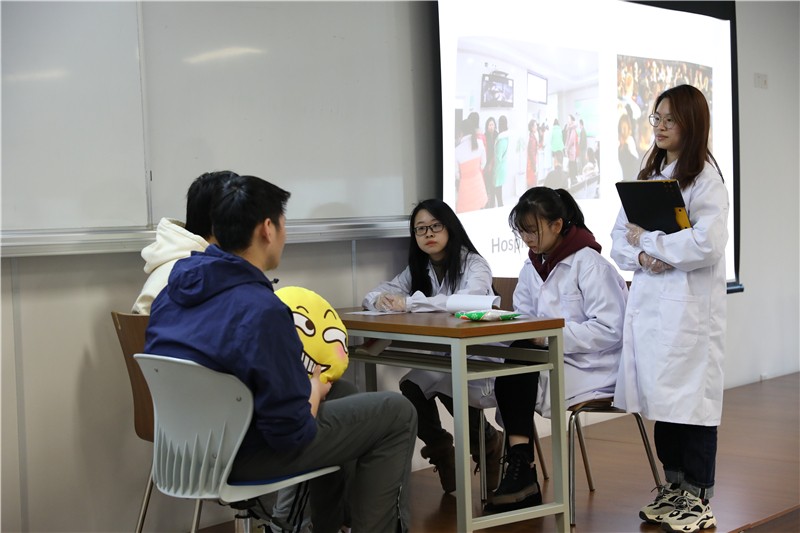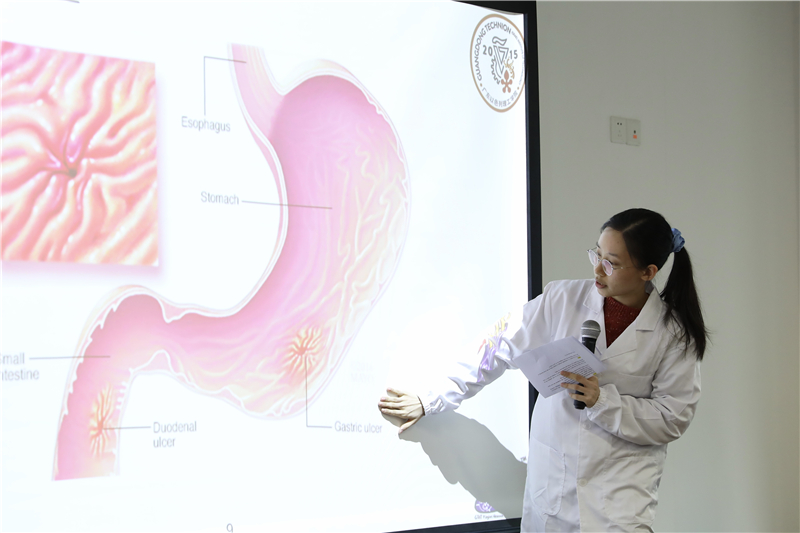 'Which characteristic that makes Vibrio cholera the worst bacteria in the world?' 'Why does Staphylococcus aureus have such a big impact on food industry and what types of food are susceptible to bacterial infection?' 'You just mentioned about the antibiotic resistance of Salmonella, then how do you treat the patients infected with these bacteria?' During the Q&A session, the judges raised many tough questions and the students answered them one by one. Finally, a group consisting of 7 students including Li Linglong won the championship.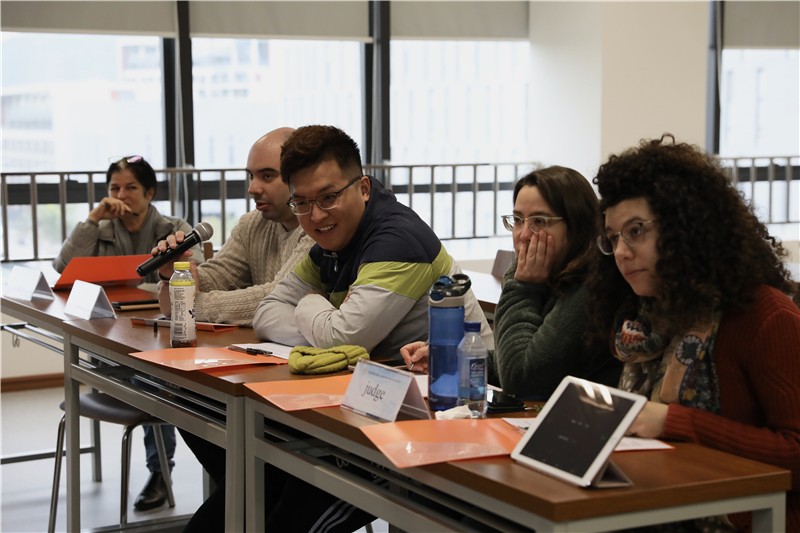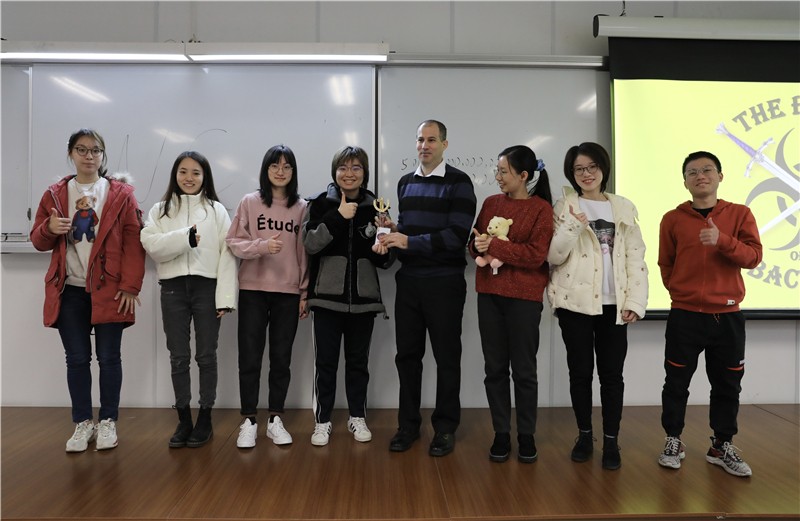 "We manage to make our presentation both academic and intriguing, and are very happy to see our effort worked," said Yu Yiran. "I am pleased to get a good result in this presentation, but what is more valuable to me is the communication skills and innovation I developed through teamwork and mutual learning," said Huang Chenwei.
As Yigal Achmon said, this presentation aims to cultivate students' creativity, teamwork and scientific literacy. Creativity plays a very important role in their future, such as a job interview or presentations in a company. He added that they all did a good job. "Each team was very creative and professional, bringing me many surprises." He hoped that the students can also improve their scientific dissemination skills through this presentation.
Text/Photos: GTIIT News & Public Affairs