This June is the 20th national "Work Safety Month", and the theme of this year is "Implementing Safety Responsibility, Promoting Safety Development". In order to better promote the knowledge of safety, GTIIT held the launching ceremony of Work Safety Activity on June 7th. GTIIT teachers and students' safety awareness has been further improved though various interesting activities, such as visiting laboratory operation demonstration, watching safety education video, Q&A, giving out booklets, etc.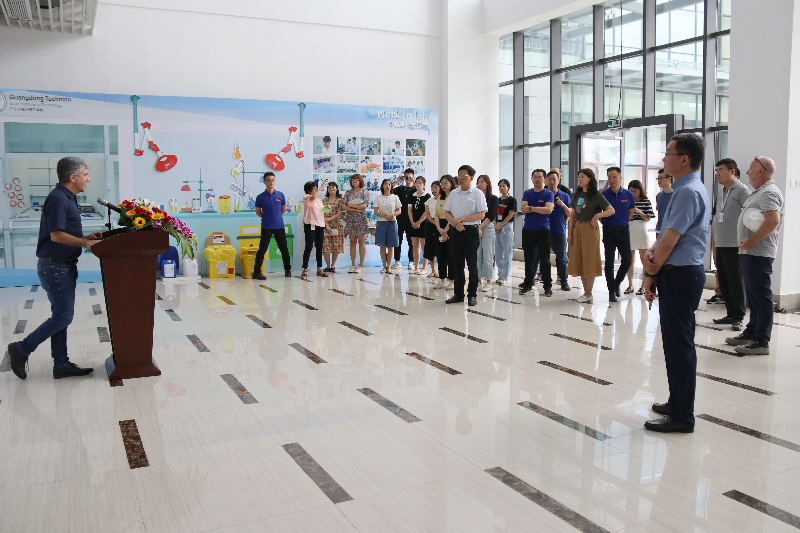 GTIIT Pro-Vice Chancellor and Director General Eran Gal-Or delivered a speech at the launching ceremony of Work Safety Activity. "This event is a great chance to emphasize the importance of safety. In the construction of GTIIT's lab, we are in strict accordance with the safety requirements in China and the Technion. We paid a lot of effort in it, and I hope everyone can strictly abide by the safety rules and be responsible for yourself and others."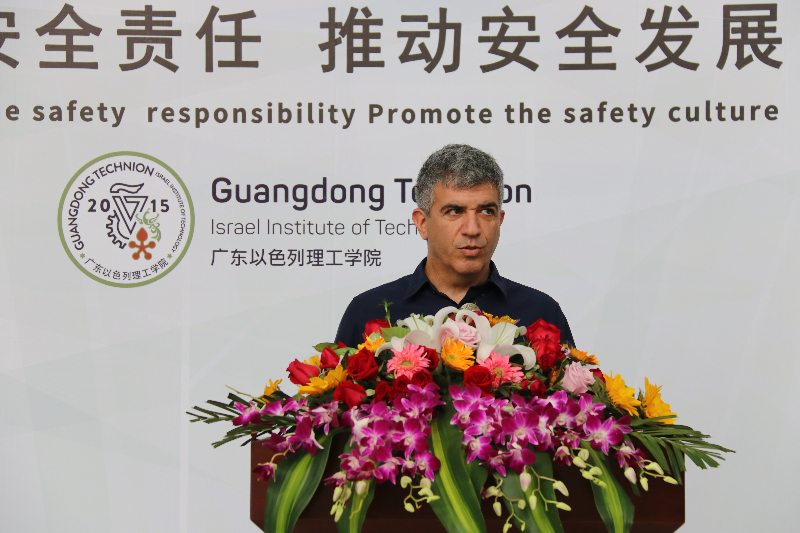 GTIIT Pro-Vice Chancellor Lin Danming called on all teachers and students to firmly establish the awareness of safety. "We are proud of GTIIT's labs, and lab safety is a key part of campus safety. I hope everyone can seize this opportunity to learn relevant safety knowledge."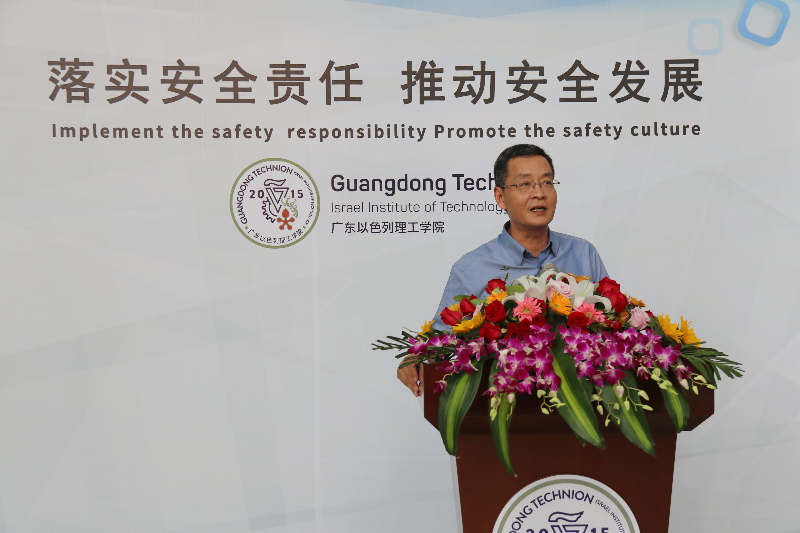 The first floor of Research Building is divided into several areas, including Personal Protective Equipment display area, "Work in Lab" area, Chemical Process display area, video display area and EHS Work Process display area.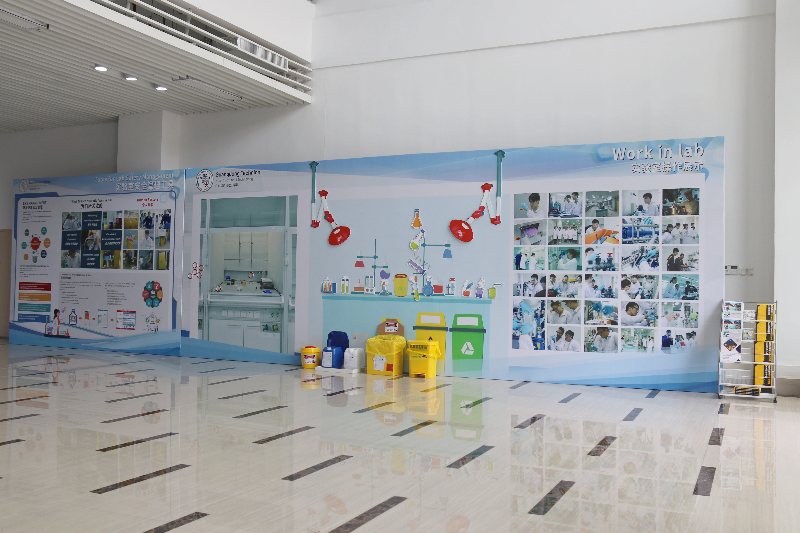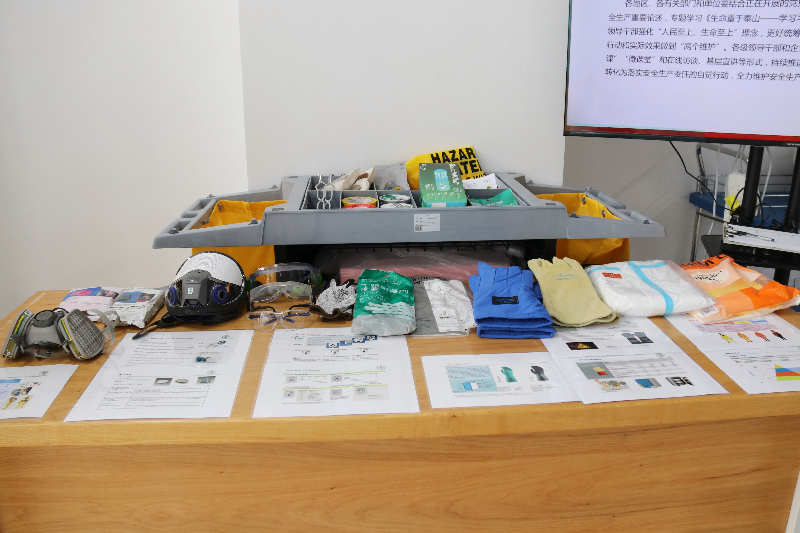 There are self-contained breathing apparatus, filter boxes, gloves and other conventional personal protective materials, as well as models in B-class protective clothing and full-cover filter masks showed in the Personal Protective Equipment display area. Teachers and students can personally experience the use of all kinds of protective equipment to deepen their understanding in practice.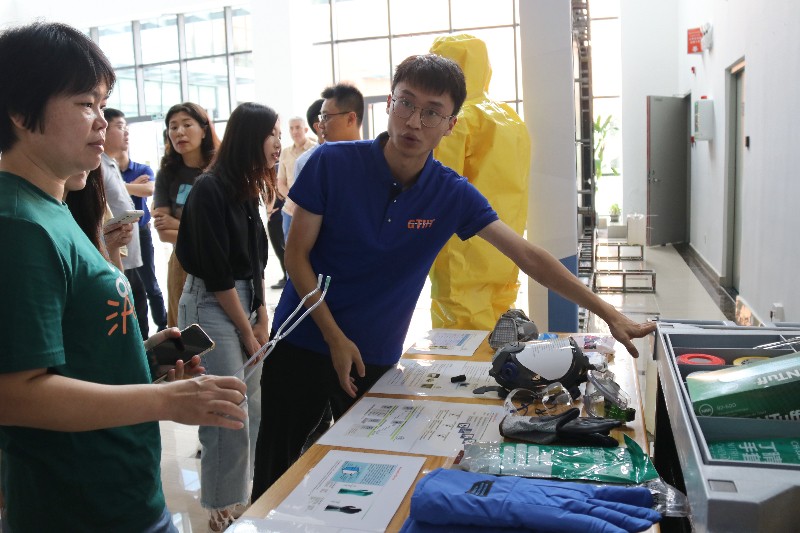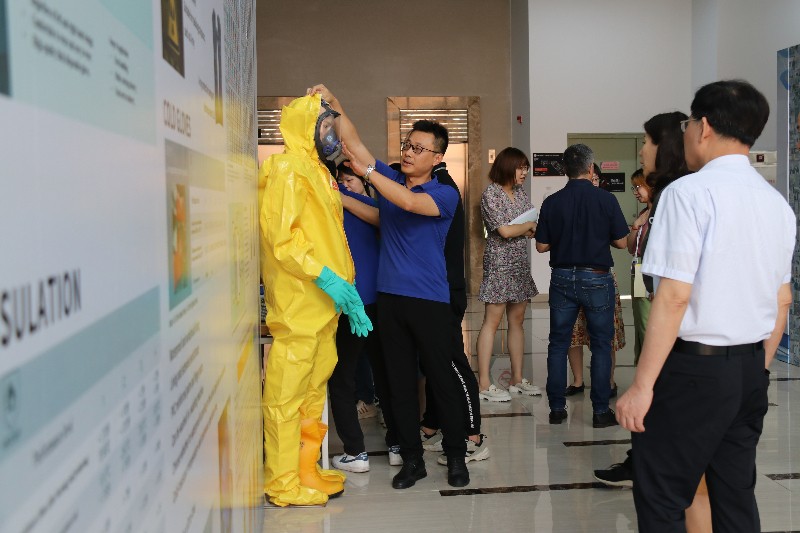 The laboratory operation display area is equipped with a simulation fume hood. Teachers and students need to find out the pictures with wrong operation and mark them out, and the correct answers will be told by the professionals finally. Participants said that it was interesting to learn a lot of safety equipment and its use through this interactive way. They thought it was important to learn the knowledge of lab safety to protect ourselves in daily life.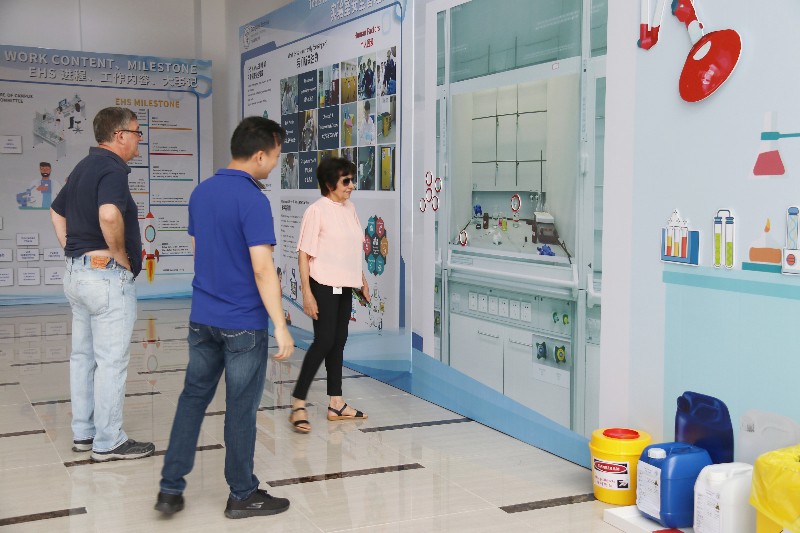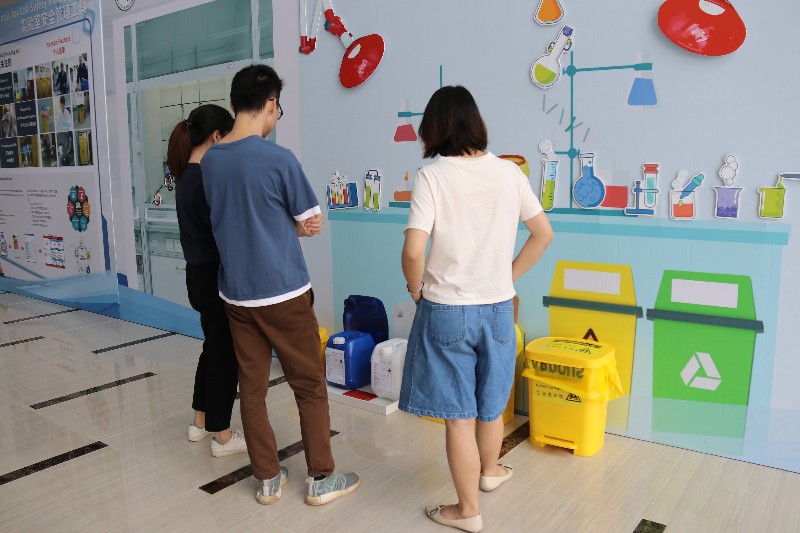 Samuel Xu, Officer from GTIIT EHS said that this Work Safety Activity showed the safety awareness and safety construction achievements formed since the establishment of GTIIT. He hoped that the abstract concept of "safety" could be integrated into the study, life and work of the teachers and students in such a vivid way, so that they could benefit for the whole life. "We hope that through this activity, more teachers and students can jointly develop the culture of safety and build a safe campus with GTIIT characteristics."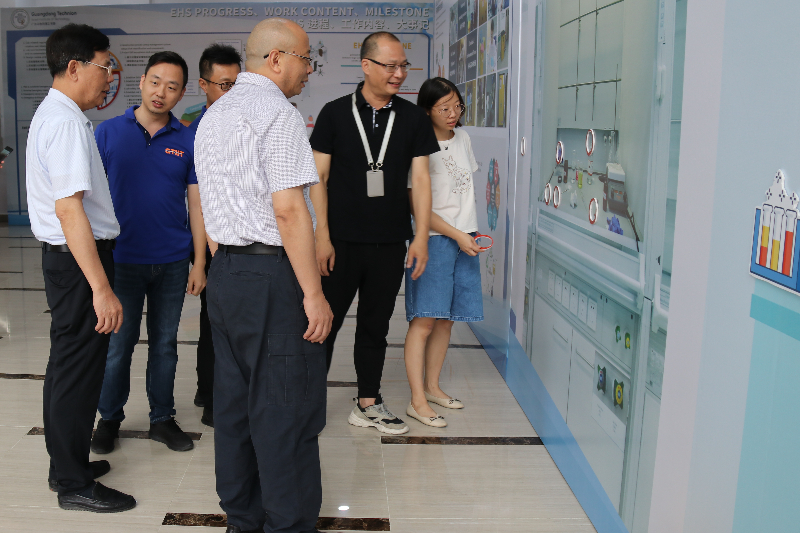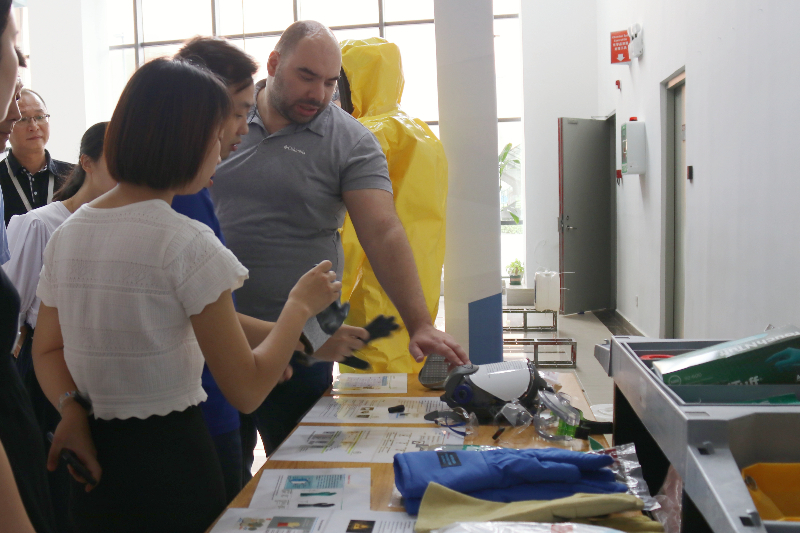 Text: GTIIT EHS Office, GTIIT News & Public Affairs
Photos: GTIIT News & Public Affairs