On August 9, the GTIIT opening ceremony of the year of 2021 was held both online and offline due to the regular Covid-19 prevention and control. All the new students gathered at GTIIT Auditorium while their parents watched live broadcasts in the classroom for this important moment.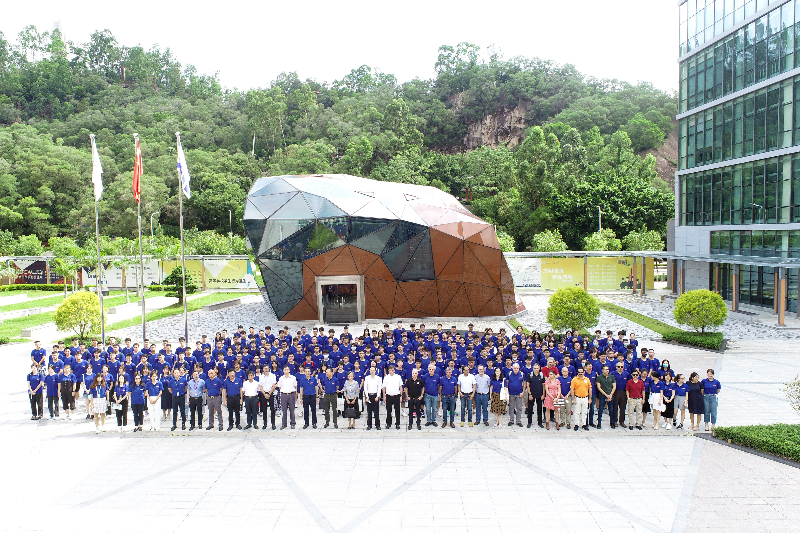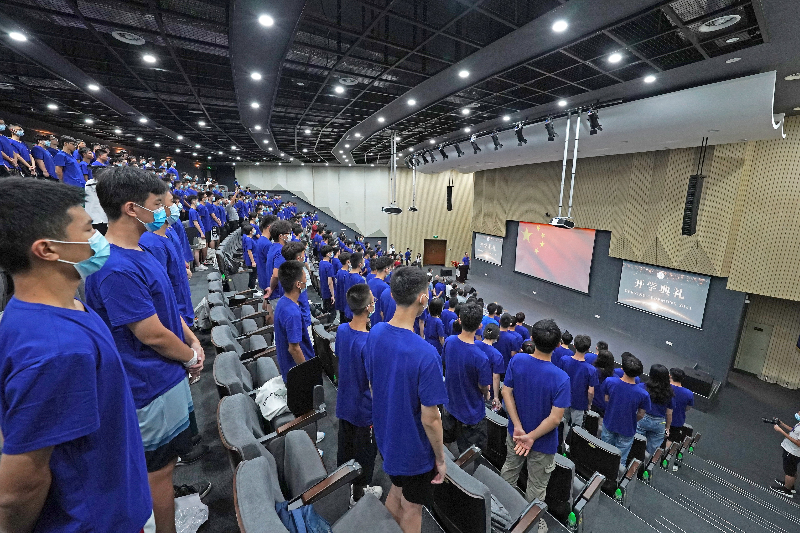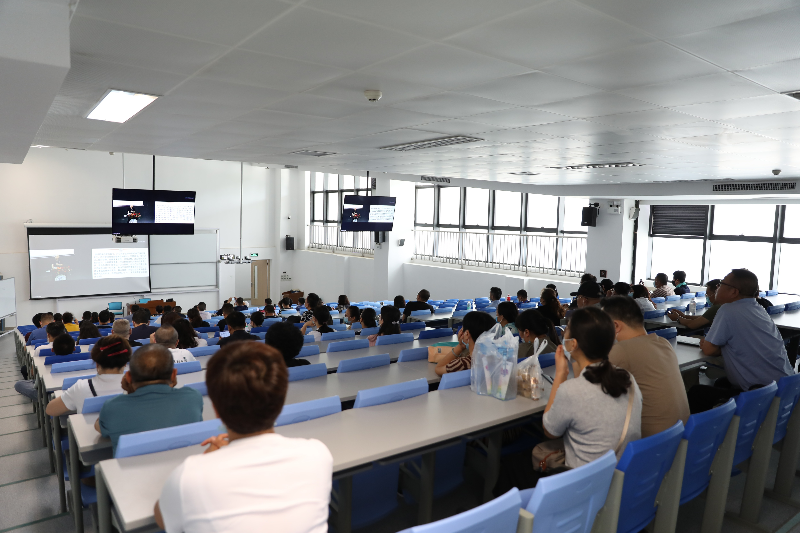 Guests attending the meeting included: Prof. Gong Xingao, Academician of the Chinese Academy of Sciences and Chancellor of GTIIT; Prof. David Gershoni, Vice Chancellor of GTIIT; Mr. Eran Gal-Or, Pro-Vice Chancellor and Director General of GTIIT; Prof. Eli Aljadeff, Head of Mathematics with Computer Science Program; Prof. Wang Quan, GTIIT board member and Executive Vice President of Shantou University; GTIIT board member Mr. Huang Huiyang; Dr. Frieda LO, representative of the Li Ka-Shing Foundation; representatives of Education Bureau of Shantou, Science and Technology Bureau of Shantou, Shantou Municipal Government Investment Project Agent Construction Management Center and Shantou University; and representatives of GTIIT staff. Prof. Cao Jianlin, Deputy Director of the Committee of Science and Education of the CPPCC National Committee, Former Vice Minister of Science and Technology attended the opening ceremony online via video.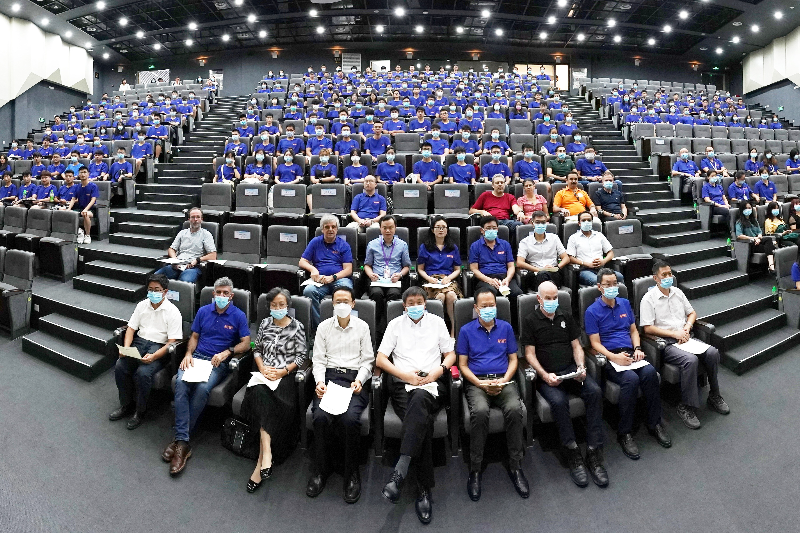 The ceremony was presided by Prof. Lin Danming, Pro-Vice Chancellor of GTIIT.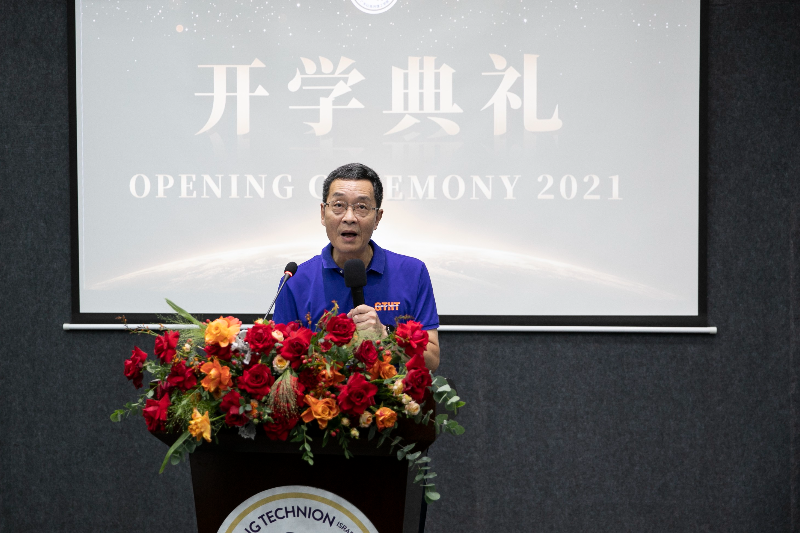 Prof. David Gershoni, Vice Chancellor of GTIIT extended a warm welcome to the freshmen and congratulated them on entering the "Hall of Learning" at GTIIT. "Innovation is part of our DNA as a branch of the Technion. We hope you will make good use of all the resources to explore your talents in studying. Raise questions freely in class and try to think out of the box. Engage in dialogues with people from different backgrounds and listen to different ideas, so that you can get inspiration from them."
Celin Chen, the student representative shared her study experience and campus life in the past years from the perspective of an international student. "The faculty at GTIIT will be very glad to help you. Seize every opportunity to approach them for any possible help or communication, tell them about your own ideas and problems. They will challenge you, guide you, and open doors to new possibilities." She wished the freshmen could adapt to their study and life at GTIIT as soon as possible and work hard to realize their dreams.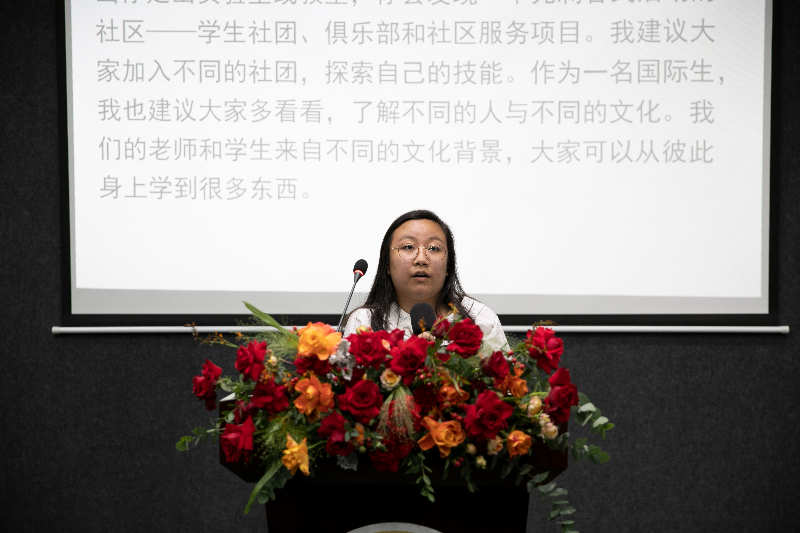 "The beginning of a new journey is often associated with challenges, but I think the biggest challenge is ourselves." Freshman representative Hong Xianzhu shared her expectation towards university life and called on every freshman to set the goals, be self-disciplined, make new friends and grow with GTIIT.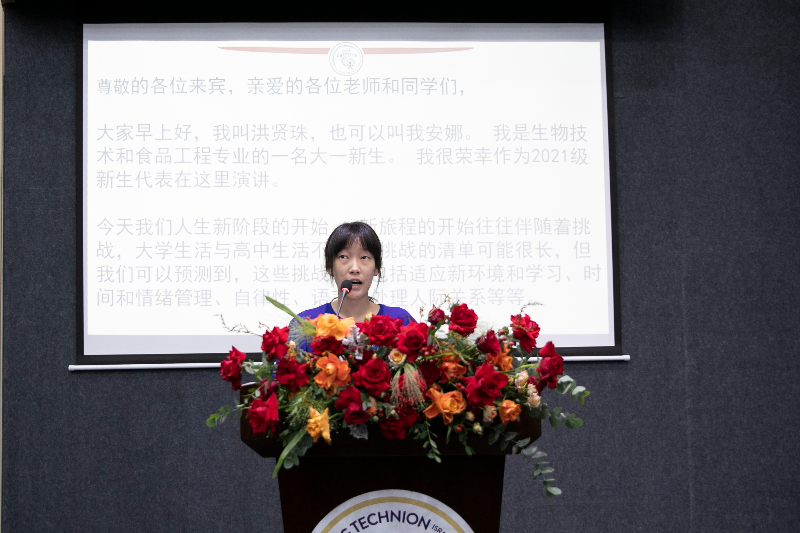 Prof. Cao Jianlin spoke highly of GTIIT's achievements. "As a young university, GTIIT has achieved good results in a short period of time, which is closely related to the concept of Sino-foreign cooperative educational institution. Rooted in the rich China culture, students can also learn about Israel's excellent culture of innovation here." He encouraged students to study hard, seize the opportunity, and contribute to the society.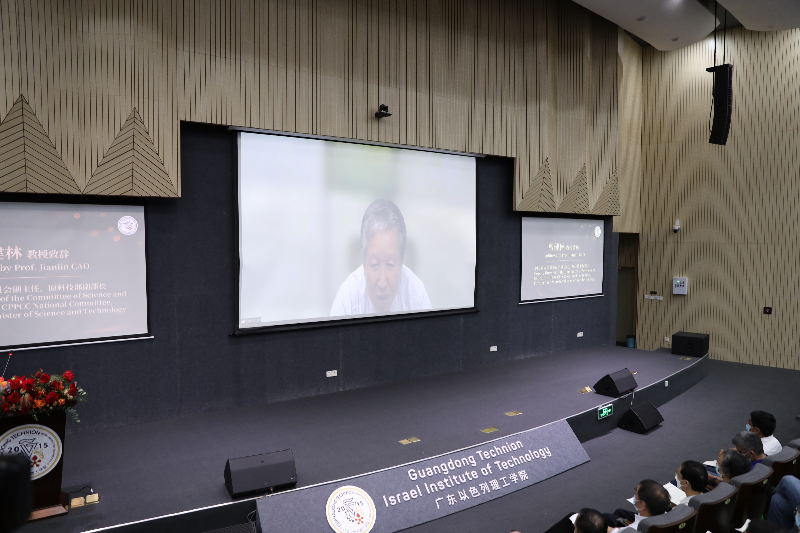 Prof. Gong Xingao, Chancellor of GTIIT expressed great expectations to all freshmen. "I believe that GTIIT is not only a place for you to acquire knowledge and skills, but also an opportunity to widen your horizon and reshape your life." He also made the following four suggestions to students. First of all, strive forward and widen the horizon. Secondly, take the responsibility and keep a sense of patriotism. Thirdly, dare to explore, think independently and not afraid of failure. Fourth, never be afraid of difficulties and establish a spirit of perseverance and enterprising spirit.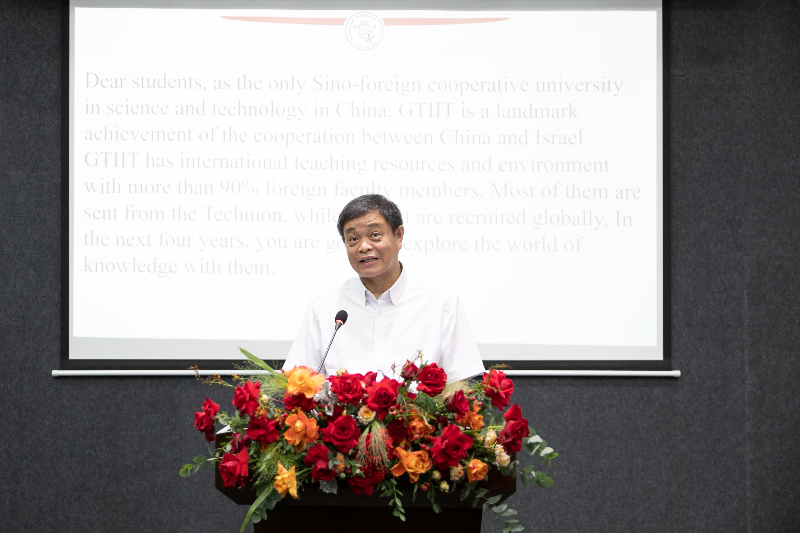 After the ceremony, Prof. Cao Jianlin also gave a lecture to the freshmen.
A series of events, including registration, campus tour, academic lecture, program introduction, IT training were organized to help the Class of 2025 know more about GTIIT and better adapt to university life.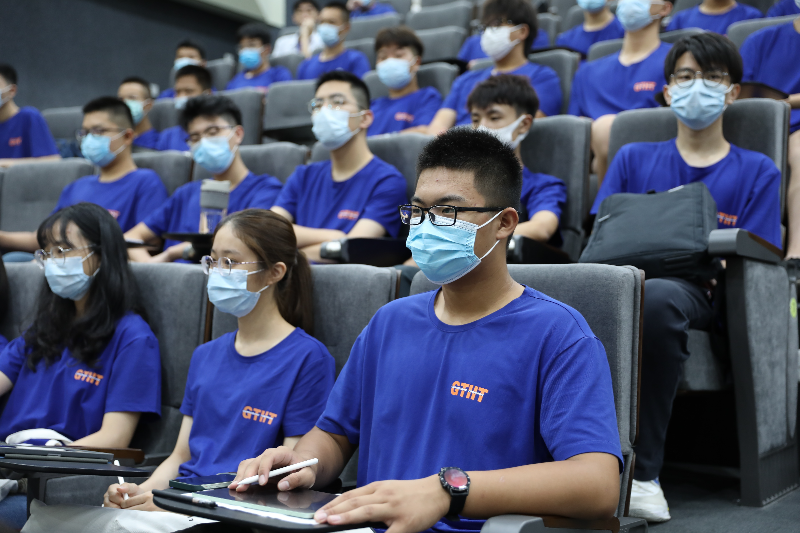 New GTers, you are about to embrace the new life on campus. Hope you can study hard, strive ahead and achieve new height in your life!
Text/Photos: GTIIT News & Public Affairs