Dr. Xu Xinpeng, an assistant professor and Peral River Young Scholar of GTIIT, was named Emerging Investigator in the field of soft matter by Soft Matter, a prestige journal in material sciences. DR. Xu's paper, entitled Onsager's variational principle in active soft matter, was also included in the themed collection of 2021 Soft Matter Emerging Investigators, which highlights the work of emerging investigators in the field of soft matter. By incorporating the activity of biological systems into OVP, Dr. Xu and co-authors develop a general approach to construct thermodynamically consistent models for better understanding the emergent behaviors of individual animal cells and cell aggregates or tissues.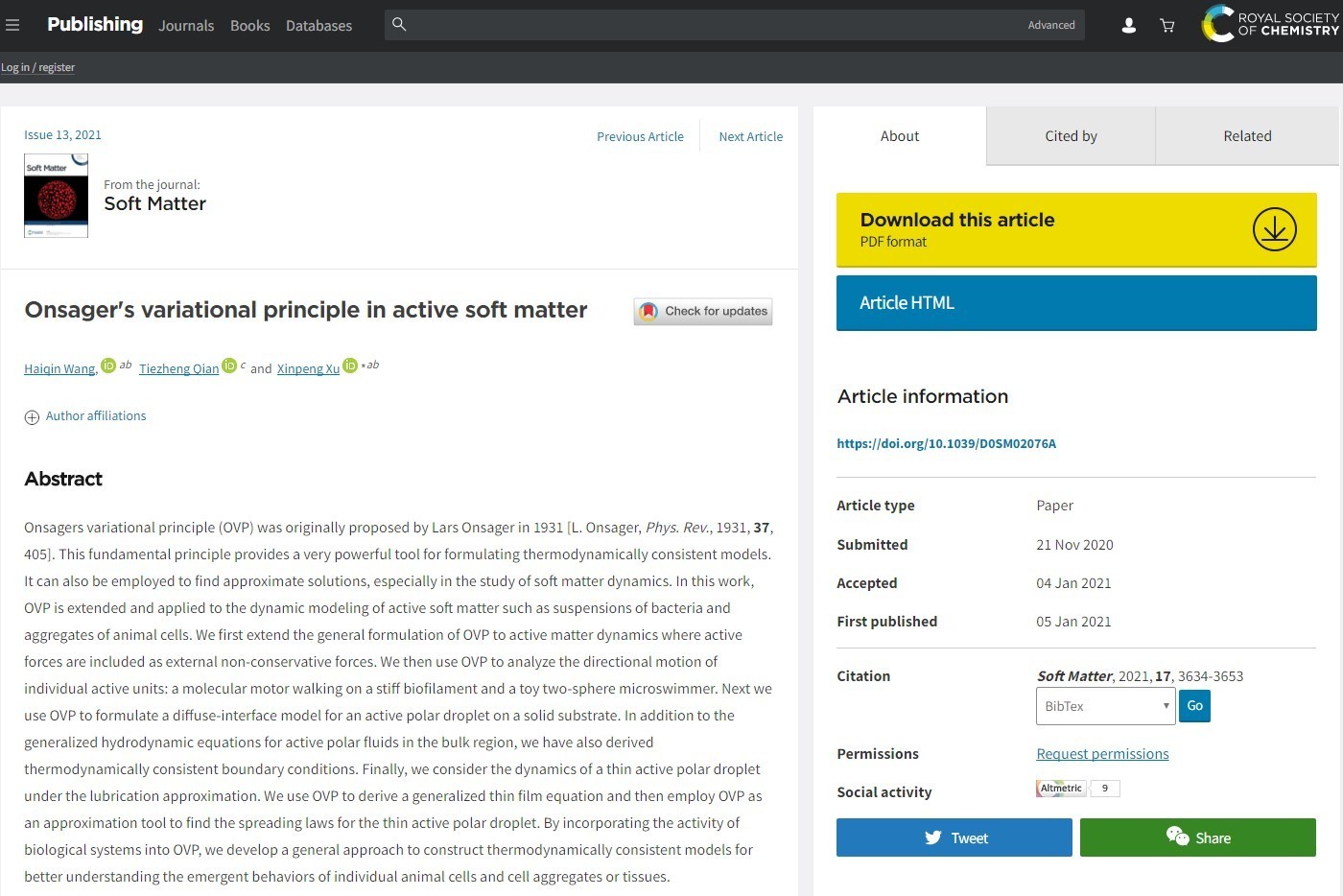 Please scan the QR code for the article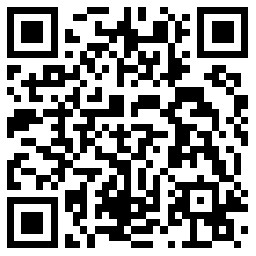 Soft Matter is an interdisciplinary journal focusing on innovative soft matter topics through original research and reviews, which provides a forum for the communication of significant advances in interdisciplinary soft matter research. There is a particular focus on the interface between chemistry, physics, materials science, biology and chemical engineering.
A series of presentations by Emerging Investigators hosted by Soft Matter will be held tomorrow afternoon. Dr. Xu Xinpeng is invited to present and share his latest research progress, as well as his experiences in scientific research. Welcome to scan the code for participation!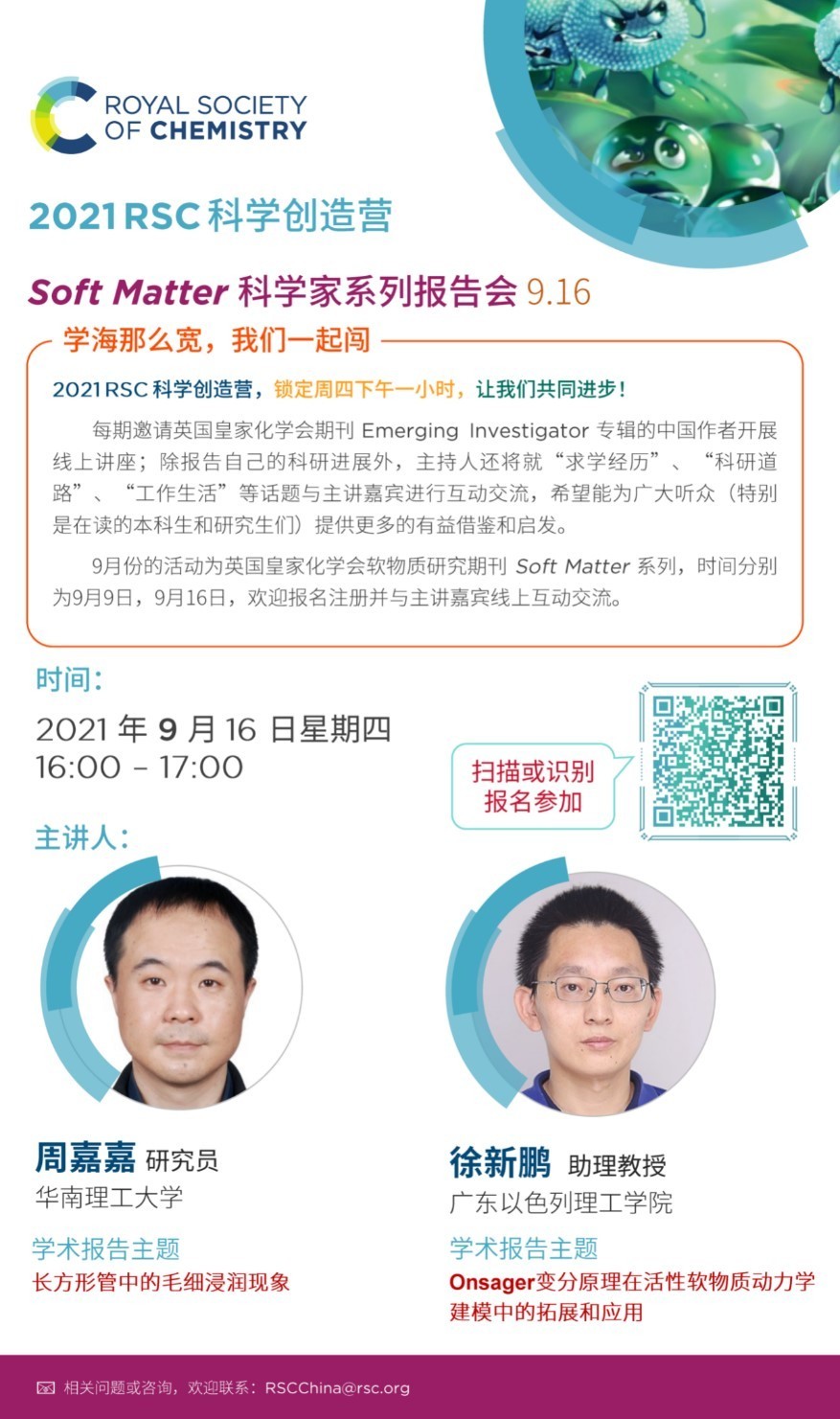 Dr. Xinpeng Xu received his B.S. in physics from the Wuhan University in 2008 and Ph.D. in Nano Science and Technology from the Hong Kong University of Science and Technology (HKUST) in 2012. After several years of post-doctor experiences in HKUST, Weizmann Institute of Science, and Technion-Israel, he joined the faculty of science in GTIIT in the fall of 2017 as an assistant professor.
His main research interests are in the theory of soft matter and biological systems in close collaboration with experiments.
His works have been published in some top scientific journals: Nature Physics, Physical Review Letters, Physical Review E, Physical Review Fluids, and Journal of Physics: Condensed Matter etc.