In order to enrich the campus cultural life, a series of Chaoshan cultural experience activities, such as Chaoshan vernacular architecture, Chao Embroidery and Chaoshan Gongfu tea art performance are held at GTIIT, to promote the understanding of the excellent traditional culture of Chaoshan area and let more people feel the charm of it.
On the afternoon of September 4th, the famous Chaoshan Gongfu tea sommelier Mr. Xu Jianhui held a Chaoshan Gongfu tea sharing session at GTIIT. He started from Gongfu Tea and extended to traditional Chinese philosophy. This activity was held by GTIIT Student Affairs Department and GTIIT Education Foundation. During the sharing session, Mr. Xu actively interacted with the audiences which won the warm applause from them.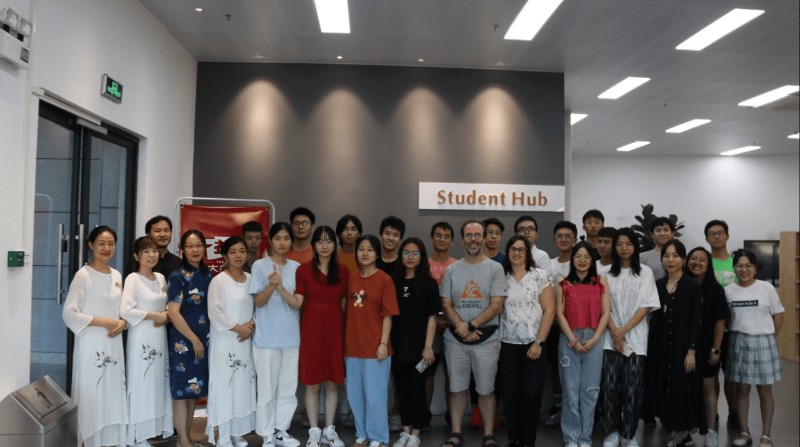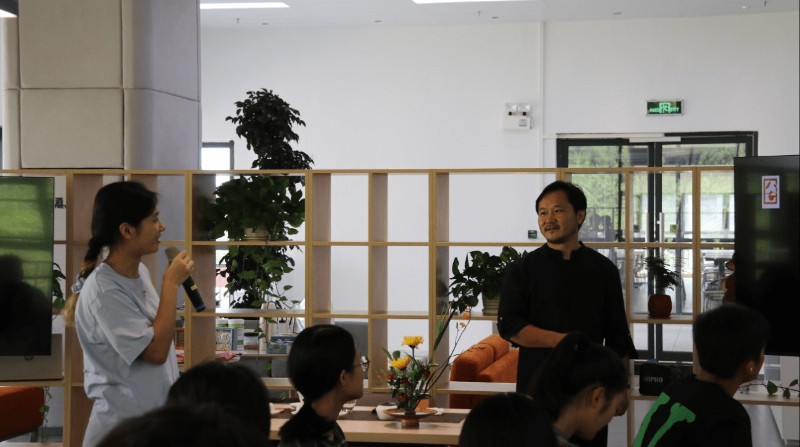 Gongfu tea is a unique tea-drinking custom in Chaoshan. And it is honored as the "Chinese Tea Ceremony". "The tea person respects himself, has a pure heart, does not arrogantly discuss others, does not destroy the tea utensils, behaves lightly, and learns literature in the rest of the time." This fully reflects that the tea ceremony is not only a life art, but also a life etiquette and a lifestyle.
Mr. Xu said: "Tea ceremony is based on tea enlightenment and people-oriented." Tea ceremony is similar to humanity. Humanity have three aspects, that is, the combination of physiology, psychology and consciousness. As for tea ceremony, there is also the concept of three things. Therefore, the tea ceremony is closely related to humanity.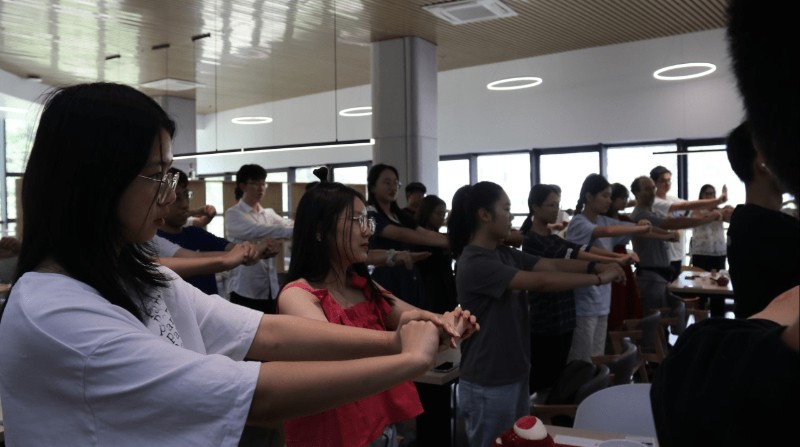 During tea tasting session, the tea artist showed everyone the brewing process of Chaoshan Gongfu tea. While showing the tea ceremony, Mr. Xu told the audiences that: "The Chaoshan tea culture is characterized by the market. Like the Gongfu Tea Ceremony of Guan Gong Xun Cheng and Han Xin Dian Bing are the name came from this market culture convention. Gongfu tea is exactly the fruit of market culture."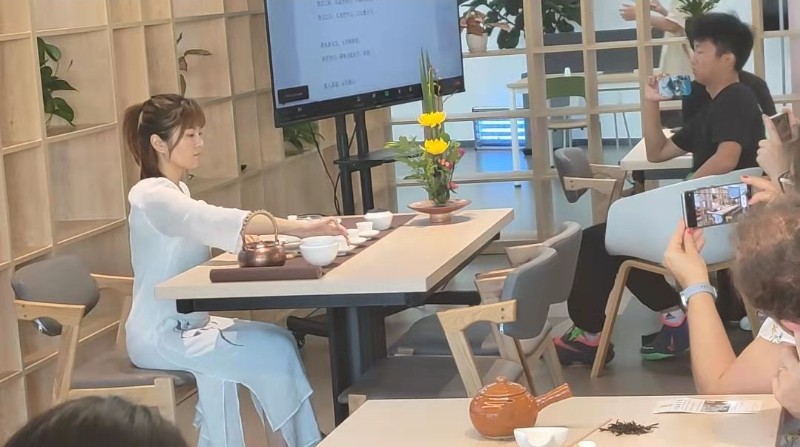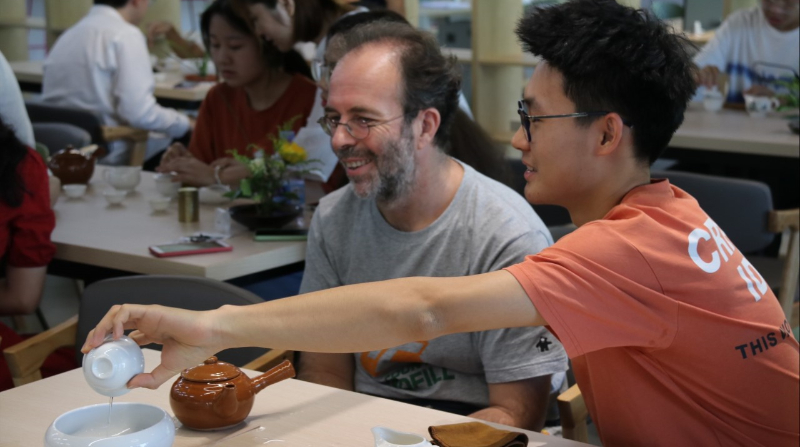 Yan Rundong, a student from Materials Science and Engineering said: "This cultural event has deepened my understanding of Chaoshan regional culture, and what impressed me more is the strong Chinese cultural heritage behind the Kung Fu tea ceremony." Peng Yibo, a student from chemical engineering also expressed his love for this event. He said that through this event, he had a more systematic understanding of Chinese tea culture.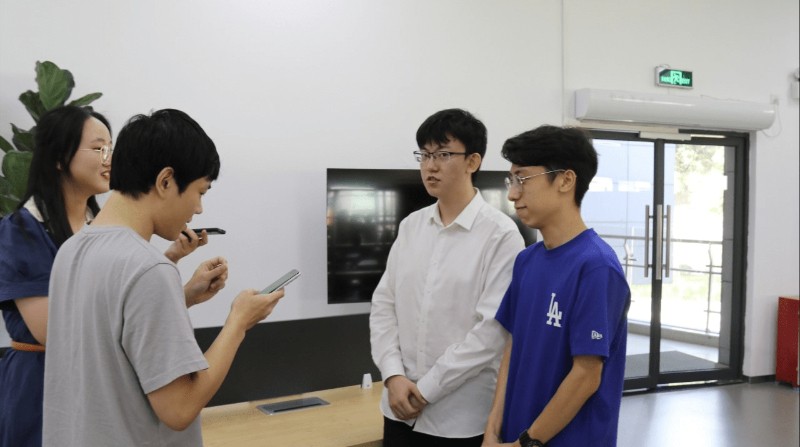 Text: Dai Li, Zhang Liyun, GTIIT News & Public Affairs
Photos: Xu Zijun, Liu Yongqi, GTIIT News & Public Affairs