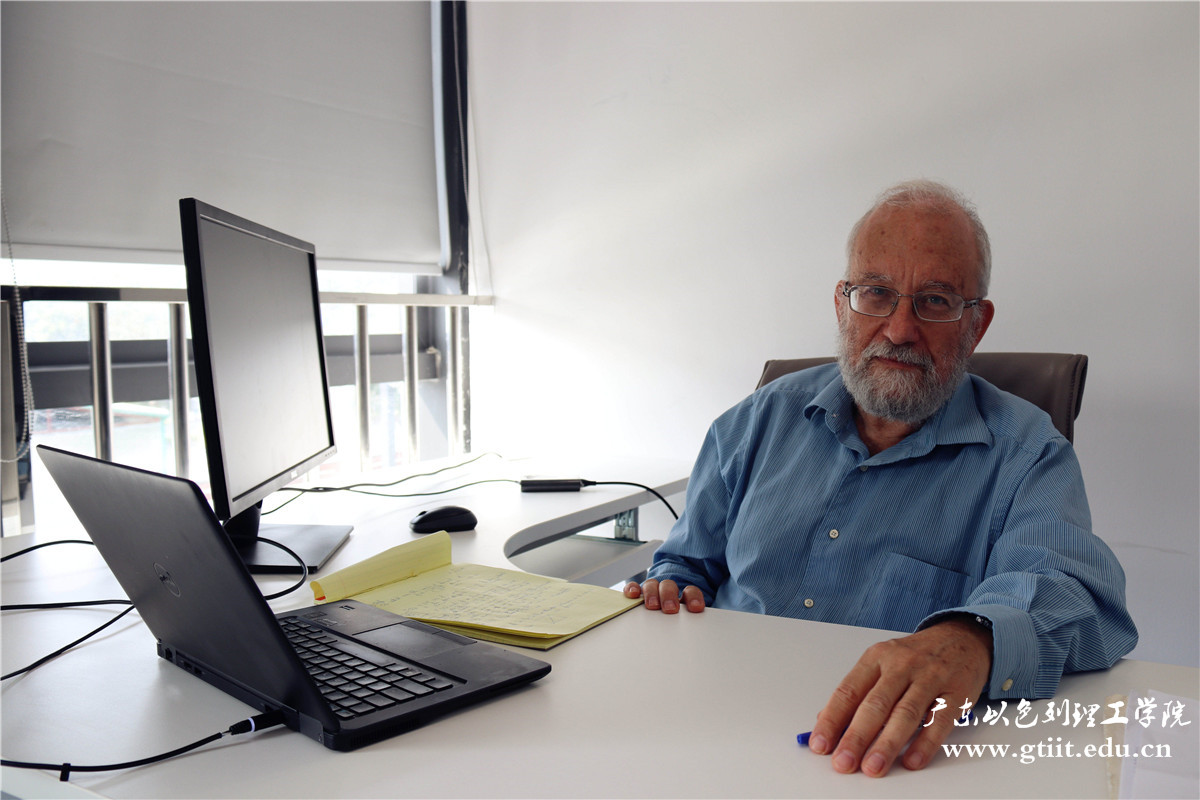 Baruch Solel was born in Tel Aviv, where he went to primary school, high school and then Tel Aviv University for bachelor and master degrees. In 1977, he went to the United States to study for Ph.D. at the University of Pennsylvania. Four years later, he went back to Israel and taught in Tel Aviv University for a couple of years. Then he decided to go to Canada for postdoctoral research. Later he taught at the University of Pennsylvania and University of Haifa for a few years respectively. He joined the Technion in 1990 till now.
Between the years 2007 and 2009 Baruch Solel served as the dean of the faculty of Mathematics at the Technion. In the current semester he teach in GTIIT for one semester as a visiting professor.
Why Mathematics is so attractive to you?
I was good at mathematics in high school, so it was very natural that I would choose mathematics. What I am doing is pure mathematics concentrating on the area of Functional Analysis. Although this area can be viewed as part of pure mathematics, it does have applications to certain areas of physics and engineering. But my point of view is of pure mathematics is the study of patterns and models. These are abstract models but when you study them you see how it all fits beautifully together and this is what I love about it.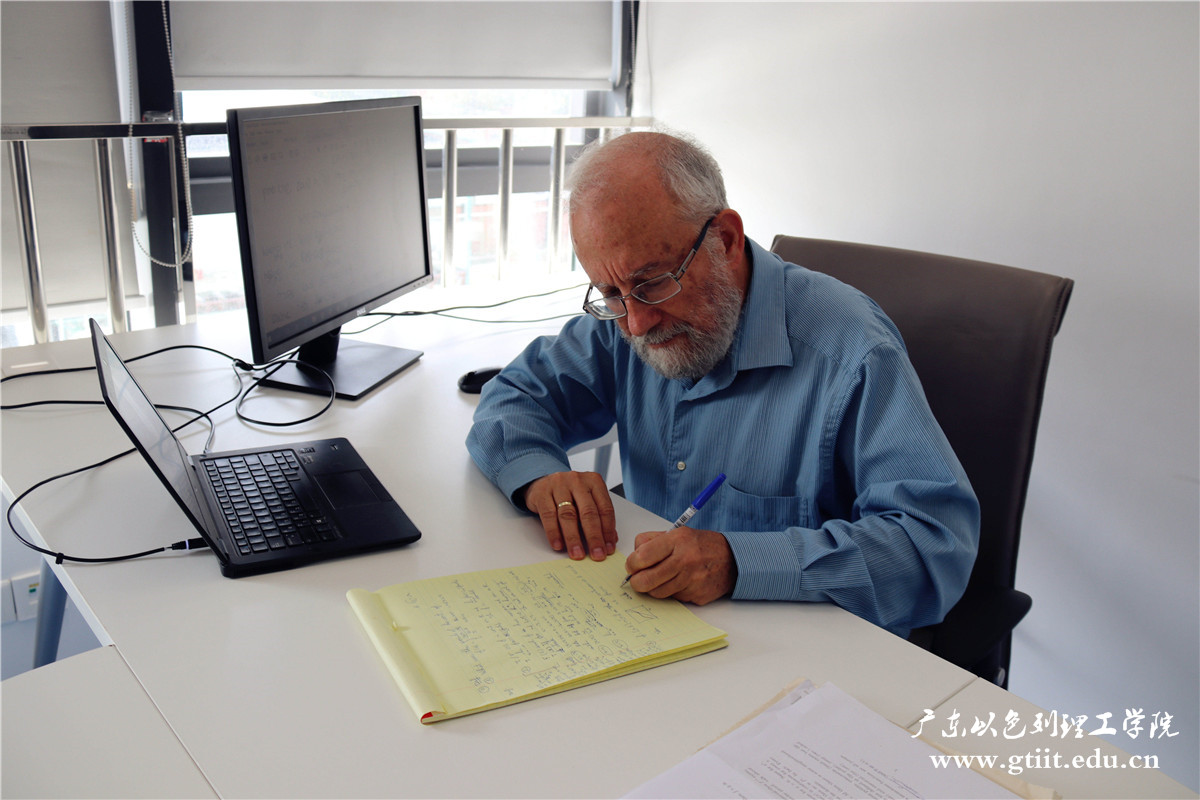 You spent many years in different places outside of Israel. Why?
For people in the academia in Israel it is common to have some of your education abroad. This is very good professionally, because it gives you a different perspective and a different point of view. You meet different people and your view of mathematics broadens. Even when I work at the Technion I have joint projects with mathematicians abroad. Doing mathematics involves international cooperation. Therefore I spent several years abroad and I go frequently to conferences abroad.
What attracts you to some to China and GTIIT?
It is an interesting experience to spend one semester in China and get to know a different culture. The Chinese culture is very rich but very different from what I was used to. In addition, this institute, GTIIT, is just starting and it is a challenge to be part of it.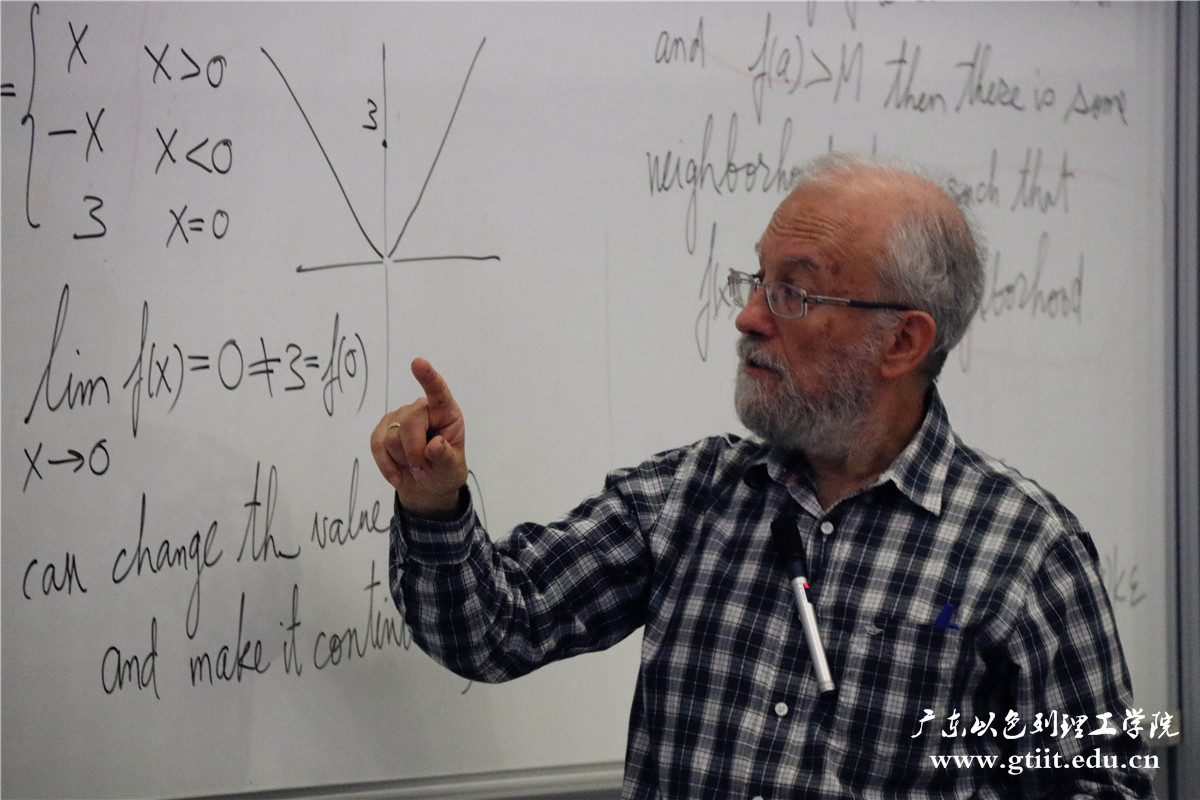 What are your plans in GTIIT?
My plan is to teach here and do my research here. I teach here Calculus 1 which is a very demanding and challenging course. I teach a big class of almost 150 students and also tutorial classes that are smaller. In these smaller classes one can pay closer attention to the students and try to help them to understand the material and solve problems. In addition, they get a weekly assignment of homework problems that they have to hand in. There is no way to study mathematics without working out problems by your own. This is not an easy subject. Here, we adapt the same model that we use at the Technion. I hope students will benefit from it.
In addition to teaching I also do my research here. As a pure mathematician I don't need a lab. What I need is a pen, a notebook and an access to an electronic library to do my research. I also met with mathematicians at Shantou University and gave a seminar talk there.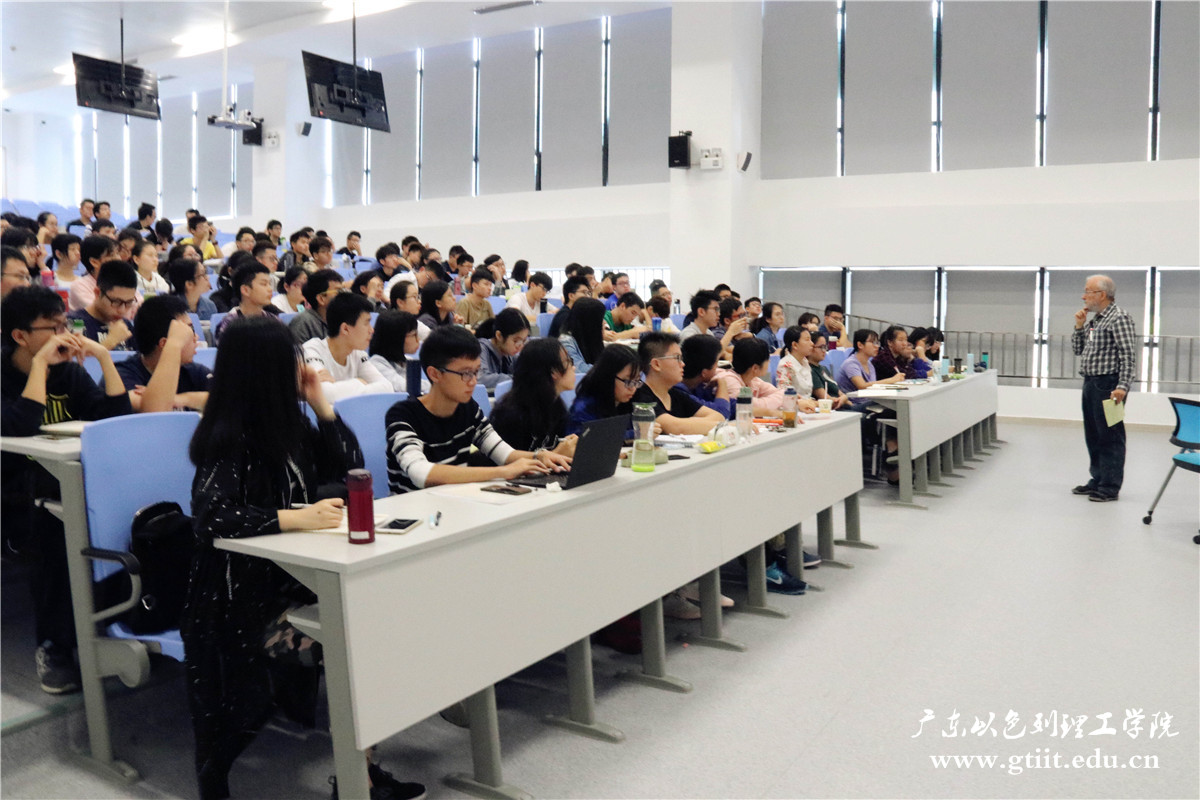 What do you think of GTIIT students?
Since we haven't take an exam, it is too early to judge how good they are. But they are clearly hard-working and serious, and perform pretty good at homework. Before I came here we were told that Chinese students are too shy to ask questions but my experience here is that they do ask questions, sometimes very good questions, and this is very good. This is the way to learn.
What do you think of Shantou?
My wife and I travelled around Shantou and we found some pretty and interesting places here. For example, we took the ferry to Queshi scenic area and we enjoyed it very much there. We also joined the city tour a month ago, which was very nice. We visited the culture museum and a calligraphy museum and that was interesting and special. I just wish that there would be English commentary in museums.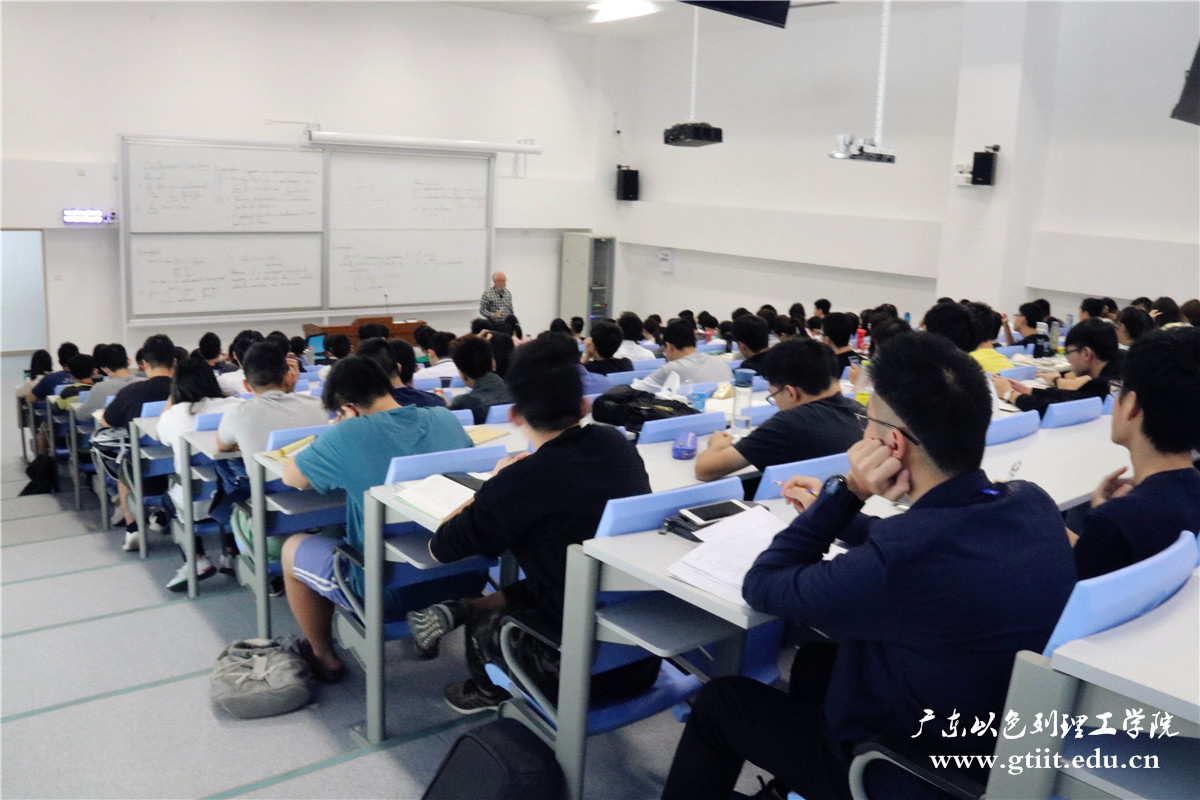 Comments from students:
"Baruch would answer our questions patiently after class until we fully understand the mechanism. He speaks articulately with exquisite logic, yet a bit too fast to catch up. He is the best mathematics teacher I have ever met."
"He is very patient and never tired of answering our questions. His lectures give us a broad and comprehensive framework, which benefits us a lot."
"Baruch gives us an in-depth and systematic perception in mathematics, which is more general than what we learnt in preparatory period. He explains the mechanism to us patiently, more about mathematics thinking than solutions."
"He is a master of Cursive English which stunted us in the first class, though some students can't help claiming that his writing is hard to be recognized. When we told him that he spoke a bit too fast, he smiled embarrassingly but couldn't do much about it. Baruch explained concretely on every question in tutorial classes, so I can digest well what he has taught in classes. Baruch is cute. His amicable countenance makes us feel warm and even far more than that. I would give a big Like to Baruch!"
"Baruch delivered the lessons with sound logics, from concepts, mechanism to examples. Not a single word can best describe him than imperturbability. However, his handwriting is too cursive to be recognized. While, his handwriting is stable as well, so we can comprehend what do the words mean after we have adapted to his writing styles. He is wise, amiable and cute. He patiently listens to our somehow naive questions spoken with not so articulate English and answers them patiently. In a nutshell, good teachers are rare, we should adapt to their style and cherish the chances of learning from them."
Text/ Photo by News ans Public Affairs Department