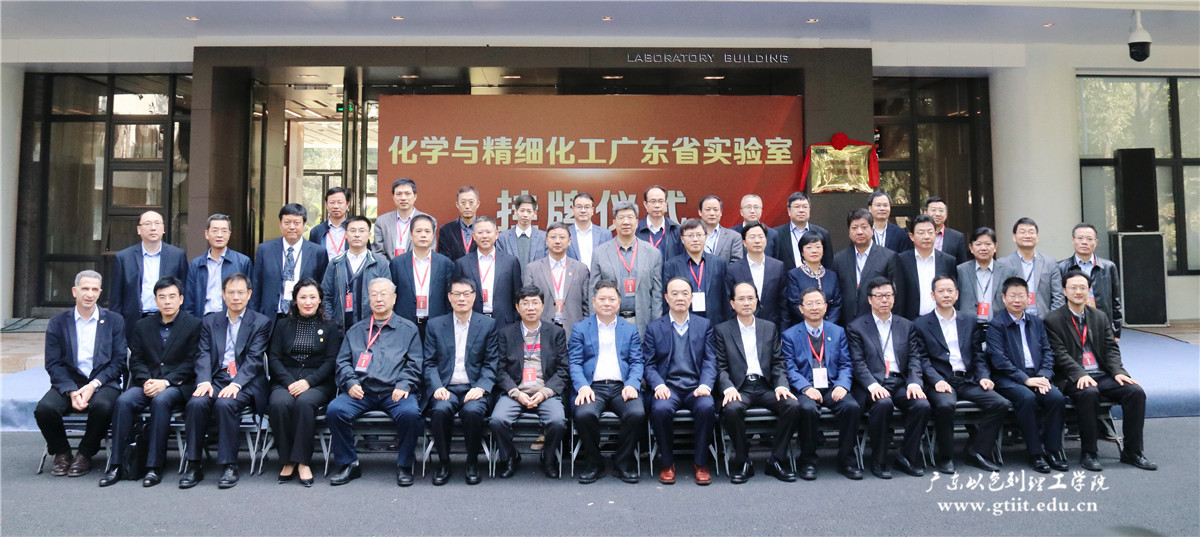 Guangdong Laboratory of Chemistry and Fine Chemical Engineering was inaugurated in Shantou yesterday.
Experts from domestic universities and research institutes in chemistry and chemical engineering as well as officials from relevant provincial departments and East Guangdong attended the ceremony, including Yao Jiannian, the Academician of Chinese Academy of Sciences(CAS); Zhi Zhiming, the Academician of CAS; Gao Song , the Academician of CAS; Zhou Fengjun, Academician of Chinese Academy of Engineering; Minister Xie Zaiku, Academician of Science and Technology of China Petrochemical Corporation.
Zheng Haitao, Deputy Director of the Provincial Science and Technology, on behalf of the leading group of the preparation of Guangdong Laboratory of Chemistry, announced the appointment of the director of provincial laboratory.
Party Secretary of Shantou Fang Lixu, Prof. Yao Jiannian, Prof. Zhi Zhiming, Prof. Gao Song, Prof. Zhou Fengjun, Prof. Xie Zaiku, Deputy Director Zheng Haitao, and President of Shantou University Jiang Hong unveiled the plaque.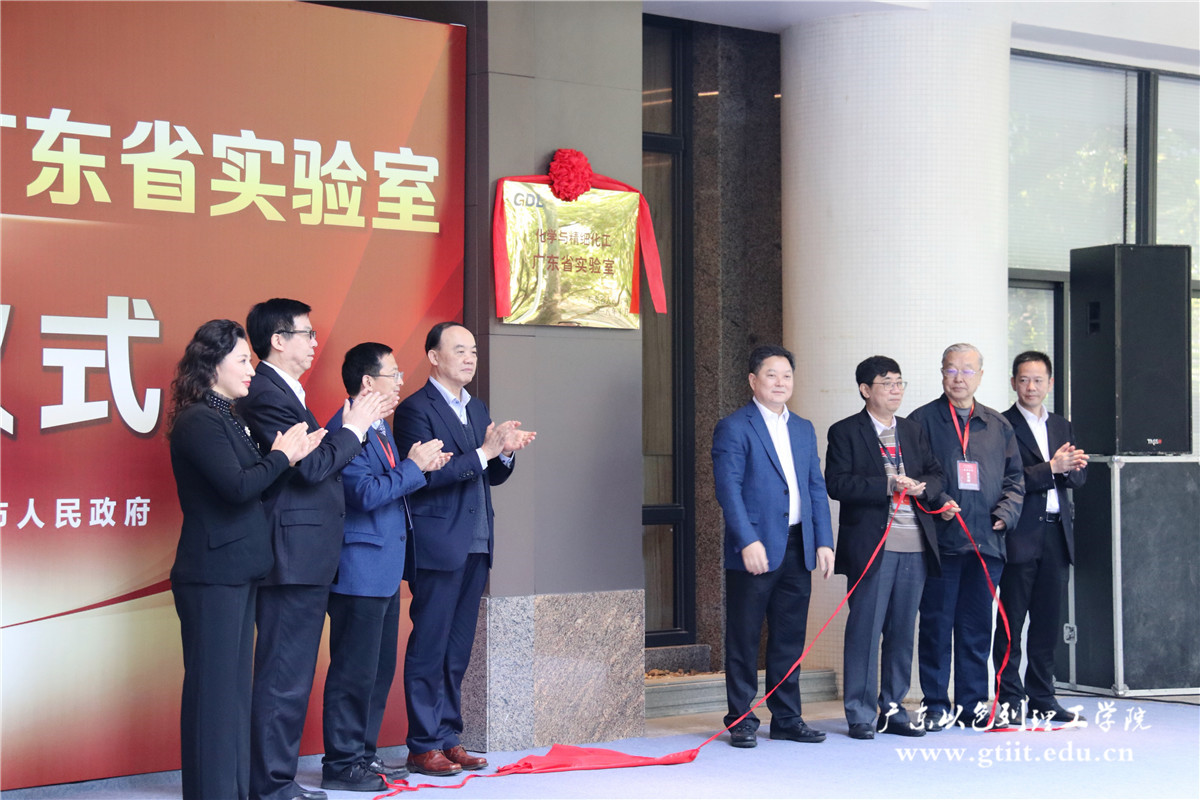 Yigal Cohen, Pro-Vice Chancellor and Director General of GTIIT; Prof. Lin Danming, PVC of GTIIT; Prof. Ka Yin Leung, Deputy to Executive Pro-Vice Chancellor of GTIIT; Prof. Paul Chen, Prof. Zhong Ziyi, Associate Prof. Tan Qi, Associate Prof. Ashok Patel, and Assistant Prof. Huang Kai were invited to the event.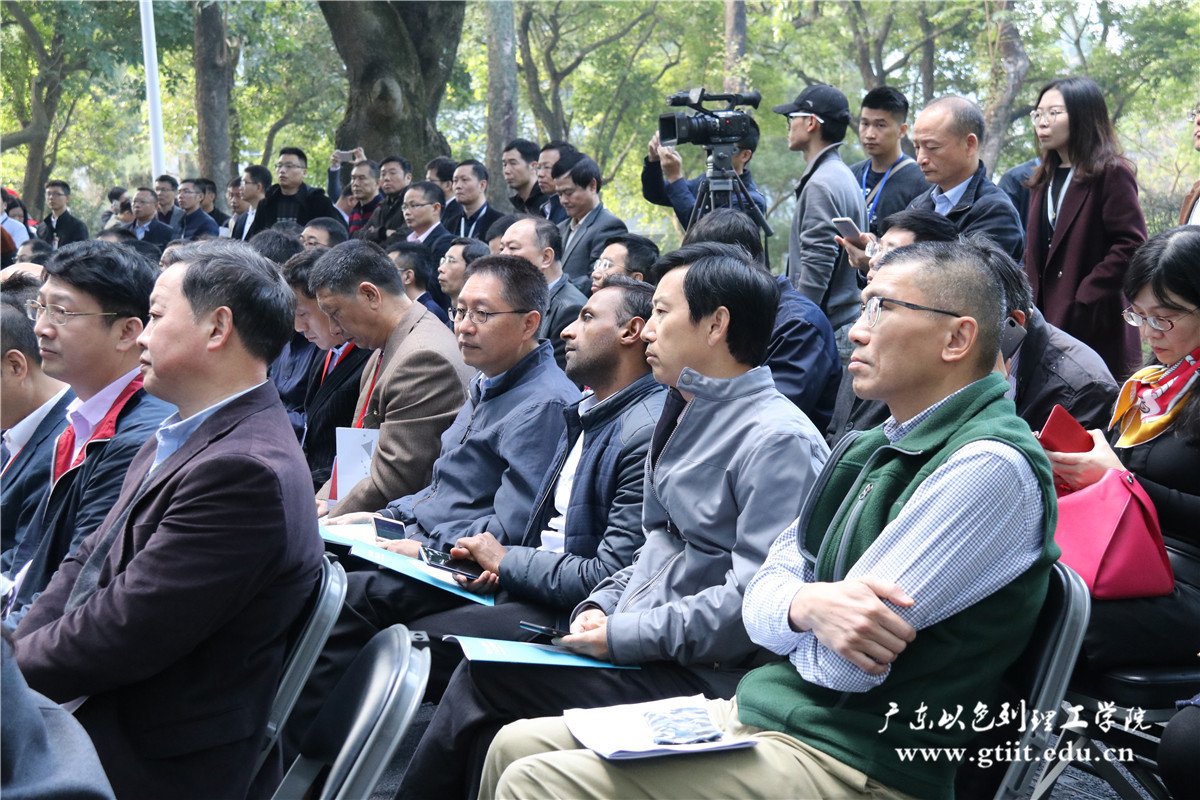 Director of the Guangdong Laboratory, Yao Jiannian, on behalf of the Guangdong Laboratory signed cooperation agreements with GTIIT; the Hong Kong University Zhi Zhiming's team; the Hong Kong University of Science and Technology team; Xiamen University; South China University of Technology; Institute of Process Engineering, Chinese Academy of Sciences; Guangzhou Institute of Chemistry, Chinese Academy of Sciences, and Shantou University.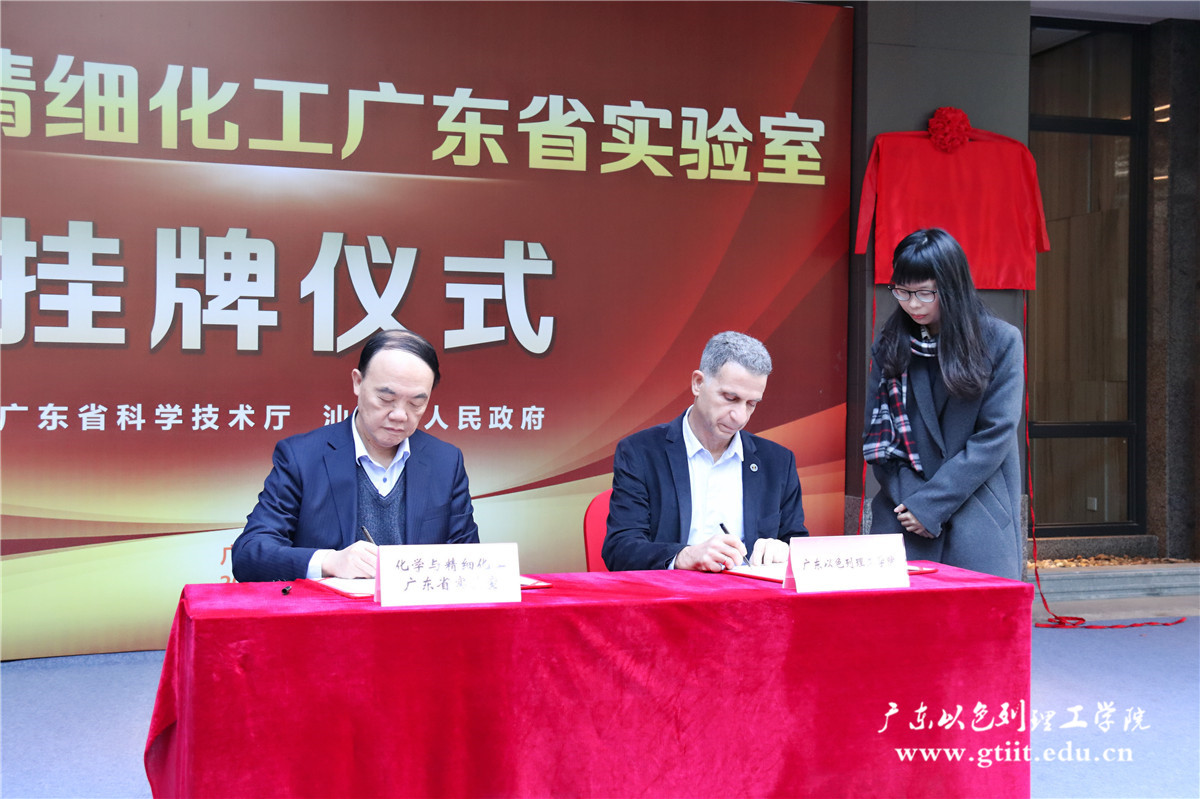 "We should improve the innovative mechanism thus to promote the win-win development among Guangdong Laboratory, STU and GTIIT," Fang Lixu said.
Prof. Paul Chen, the team leader to promote the cooperation between GTIIT and the Guangdong Laboratory, is elected as the member of the first council of the provincial laboratory. He believes that this laboratory will definitely have a bright future. "We have nearly 20 team members and all of them have many years of overseas research experiences. They have published 2,000 articles with more than 60,000 quotation, and obtained nearly 200 patents at home and abroad." He further expressed that their team focus on green chemicals, environmental protection, new materials, new energy, etc. "21 programs have been submitted to Academic Board of the Provincial Laboratory in the first batch. We will take this opportunity to conduct fundamental research and advance world-class science for the benefit of humanity", he said.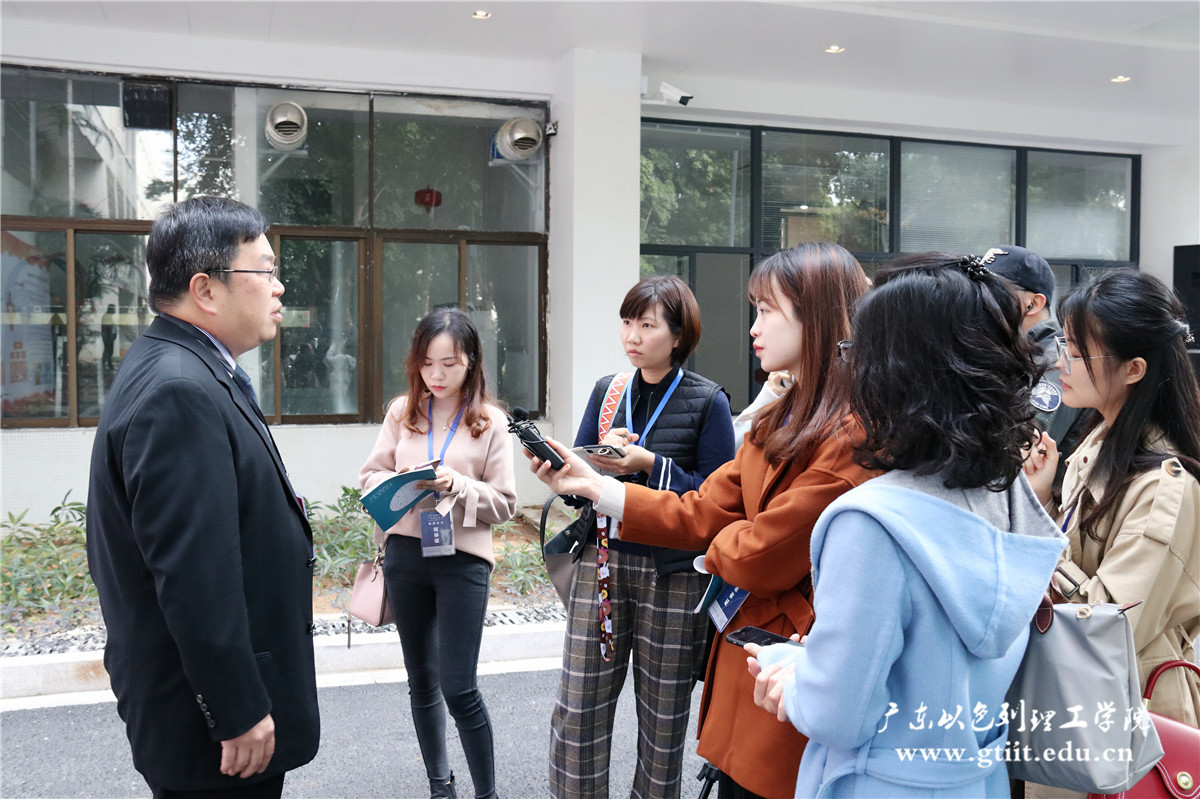 Assoc. Prof. Tan Qi joined GTIIT in August, 2018. He pointed out that Shantou was a nice place to conduct scientific research in terms of pleasant climate and convenient transportation. With more than 25 years of working experiences in Material Sciences and Chemical Engineering, Prof. Tan looks forward to strengthening cooperation with enterprises thus to promote the development of local ceramics and environmental technology industry.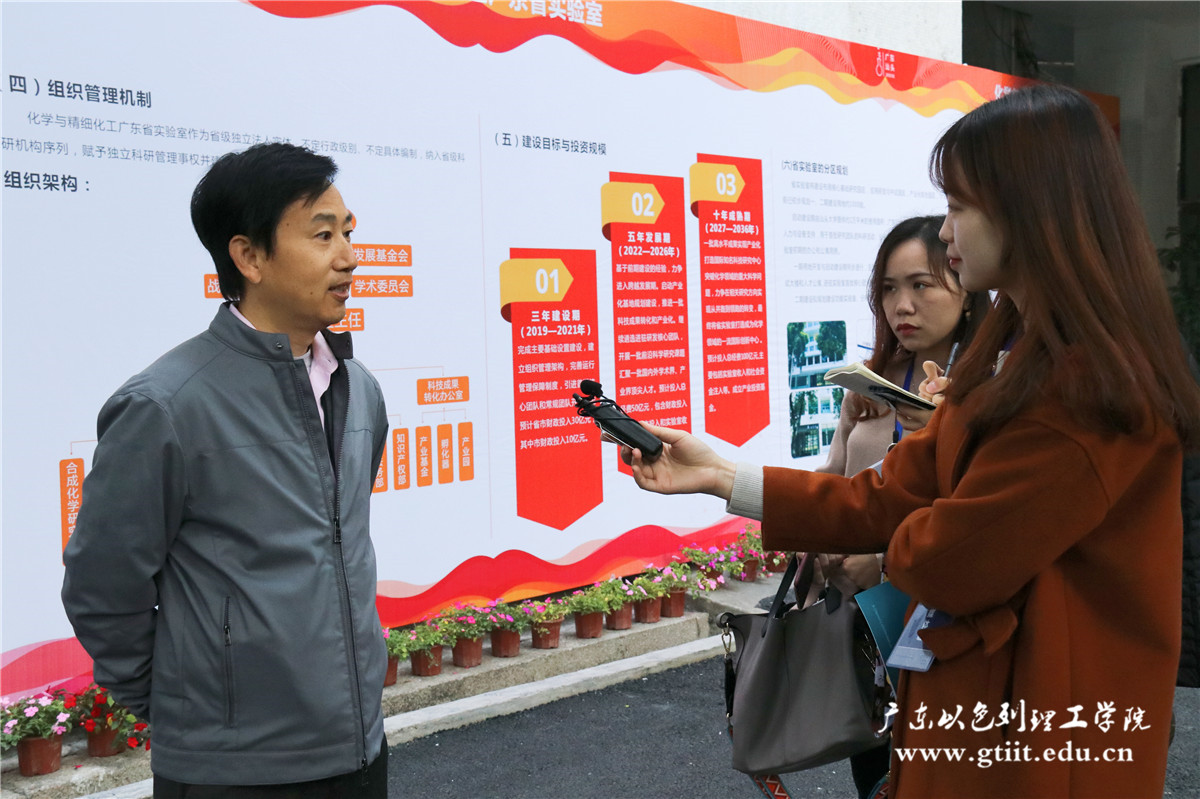 Text/Photos: GTIIT News & Public Affairs