An article of Ashok R. Patel, associate Professor of GTIIT, is included in Encyclopedia of Food Chemistry 2019. The title of the work is Oleogelation for Food Structuring Based on Synergistic Interactions Among Food Components.

The article is published in Encyclopedia of Food Chemistry 2019, Volume 2, Pages 715-718. The article gives a bird's-eye view of the emerging field of oleogelation. Oleogelation or structuring food products without the use of solid fats has the potential to contribute significantly towards solving long-standing challenges in the area of food structuring. As discussed in the article, by exploring the synergistic interactions of known food-grade materials, a range of mixed gels can be created. The flexibility of tuning the rheological and physical properties of such gels makes them quite attractive for commercial applications. This is especially relevant in the current time due to the recent global ban on trans-fats in food products.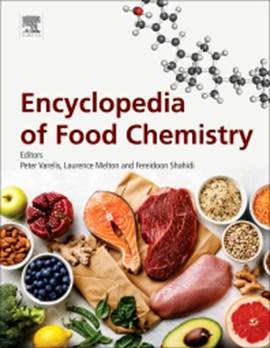 Covering more than 2000 pages of contributions from well-known international experts, Encyclopedia of Food Chemistry is the ideal primer for food scientists, researchers, students and young professionals who want to acquaint themselves with food chemistry. Well-organized, clearly written, and abundantly referenced, the book provides a foundation for readers to understand the principles, concepts, and techniques used in food chemistry applications. It offers readers a comprehensive understanding of food chemistry with respect to various connections between the sub-topics and provides an authoritative introduction for non-specialists and readers from undergraduate levels and upwards.
Prof. Ashok Patel will teach the course on "Food Chemistry" to Cohort 1 BFE students in the coming semester.
* Interested readers can find the article here.
Text/photes by Prof. Ashok Patel
Edited by GTIIT News & Public Affairs