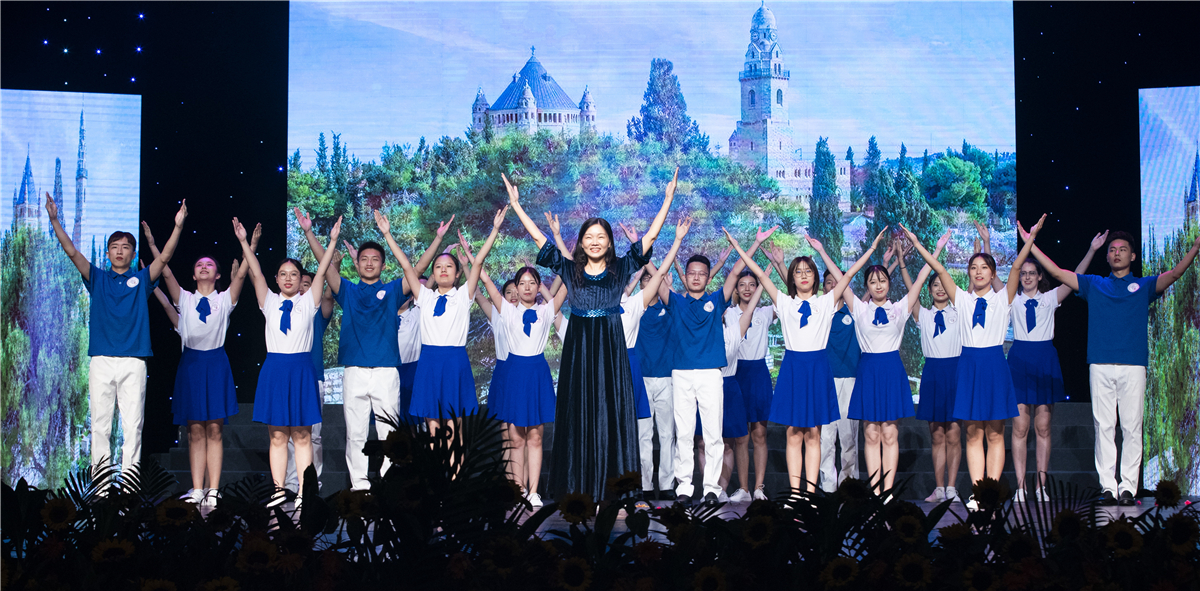 "Come join the celebration, with joyous singing~" On the evening of July 9, GTIIT Chorus performed in the charity concert at the National Center for the Performing Arts (NCPA). Yes!!! GTIIT chorus performed their debut on the national stage with enthusiasm and vitality.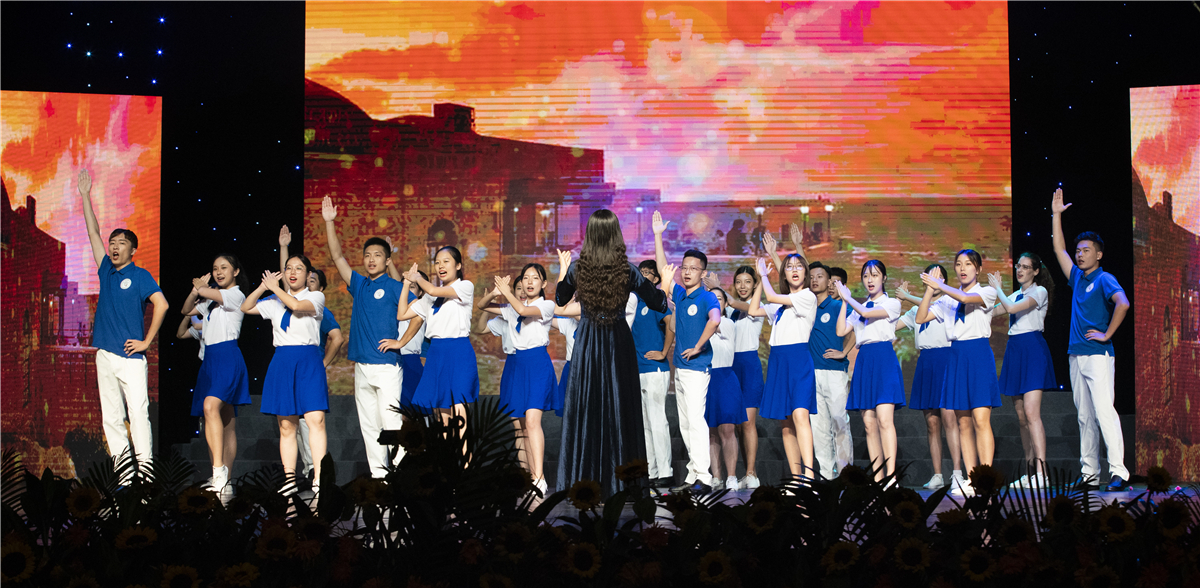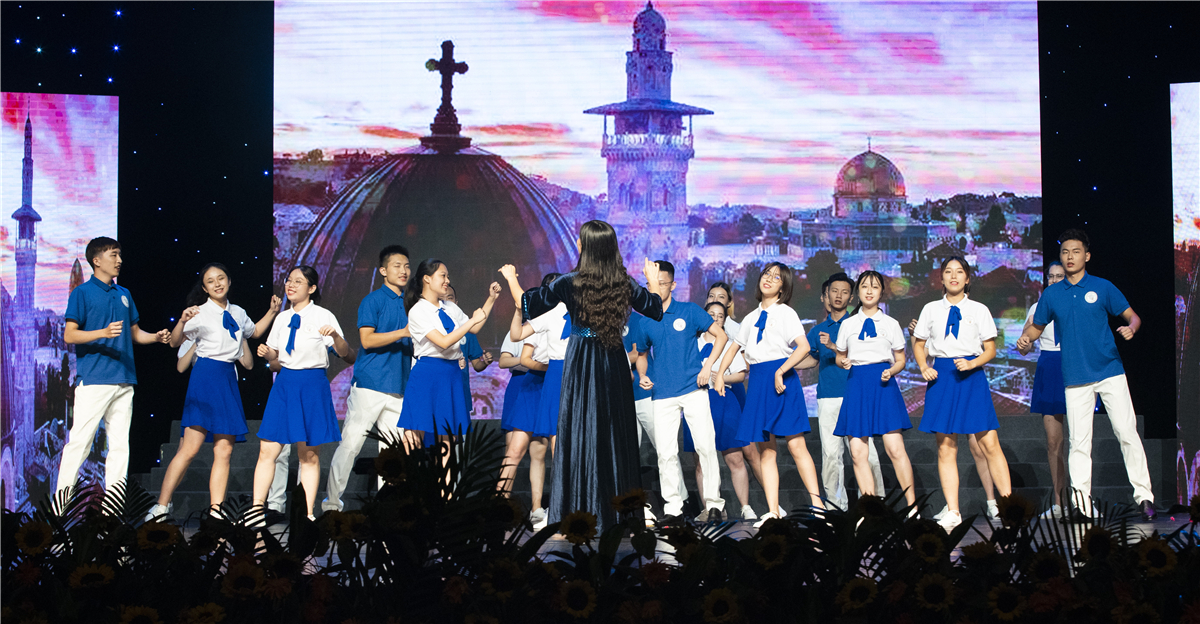 The "Hava Nageela" (adapted from Israeli folk songs) performed by GTIIT chorus shows how people sing and dance to celebrate the upcoming festivals, bringing the audience with great joy. Also in the concert, Li Jian'ge, Chancellor of GTIIT performed as one of the leading singers in the chorus of "Grateful Hearts".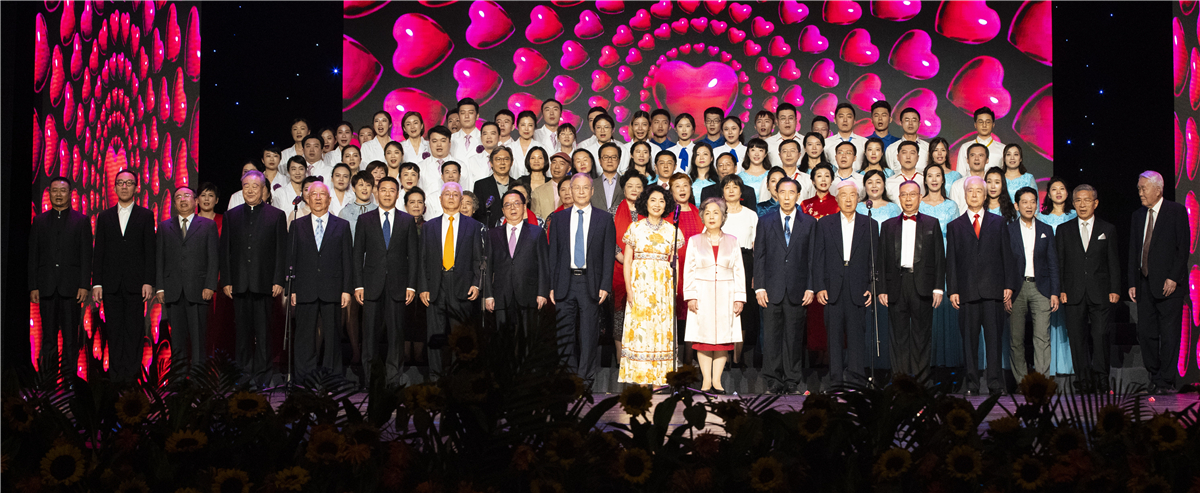 Established in 1997, the "Lifeline Express" project is the only mobile charity care eye hospital in China. The project provides free cataract operations to patients in China. Over the past decades, the eye-trains visited 179 "stations" in 28 provinces, cities and autonomous regions, and cured more than 200,000 cataract patients in the remote and poverty-stricken areas of China. Lifeline Express also sets up 80 Eye Surgery Centers in China and invite foreign doctors to train oculists.
The concert, in which performers are retired ministers of China, was hosted by the China Foundation of Lifeline Express to raising money and provide corrective surgeries to cataract patients in poverty-stricken areas of China.
Le Aimei, Honorary Ambassador of the Ministry of Foreign Affairs; Tian Qiyu, former Vice Minister of the Ministry of Public Security; Wu Lianyuan, former Head of the Organization Department of the CPC; Sun Yongfu, former Vice Minister of the Ministry of Railways, Academician of the Chinese Academy of Engineering; Huang Jiefu, former Vice Minister of the Ministry of Health; Liu Mingkang, former Chairman of the China Banking Regulatory Commission also participated in last night's performance. Wu Yi, former Vice Minister of the State Council attended the event. The excellent performance of GTIIT chorus was highly appreciated by the audience.
As supervisor of the Board of China Foundation of Lifeline Express, Chancellor Li devoted himself to the charity of Lifeline Express for many years. GTIIT chorus was specially invited by the organizer to perform at the NCPA. "Human concern should be advocated in science and technology university, " Chancellor Li said. GTIIT encourages students to participate in social activities, especially charitable activities, thus to cultivate social responsibility.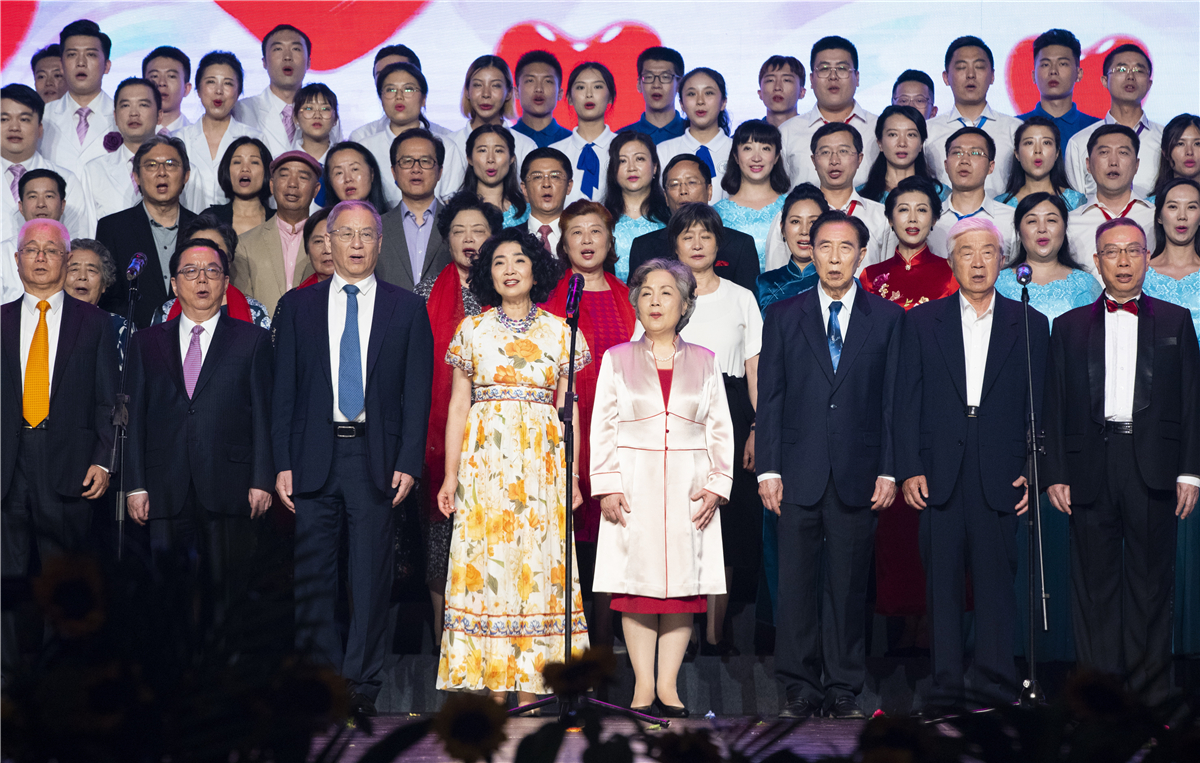 "Although the chorus is only a few months old, students are given the chance to perform their debut on the national stage", said Ms. Liao Wenlan. "They really cherish this opportunity." 18 parents even came to the NCPA to cheer for GTIIT students.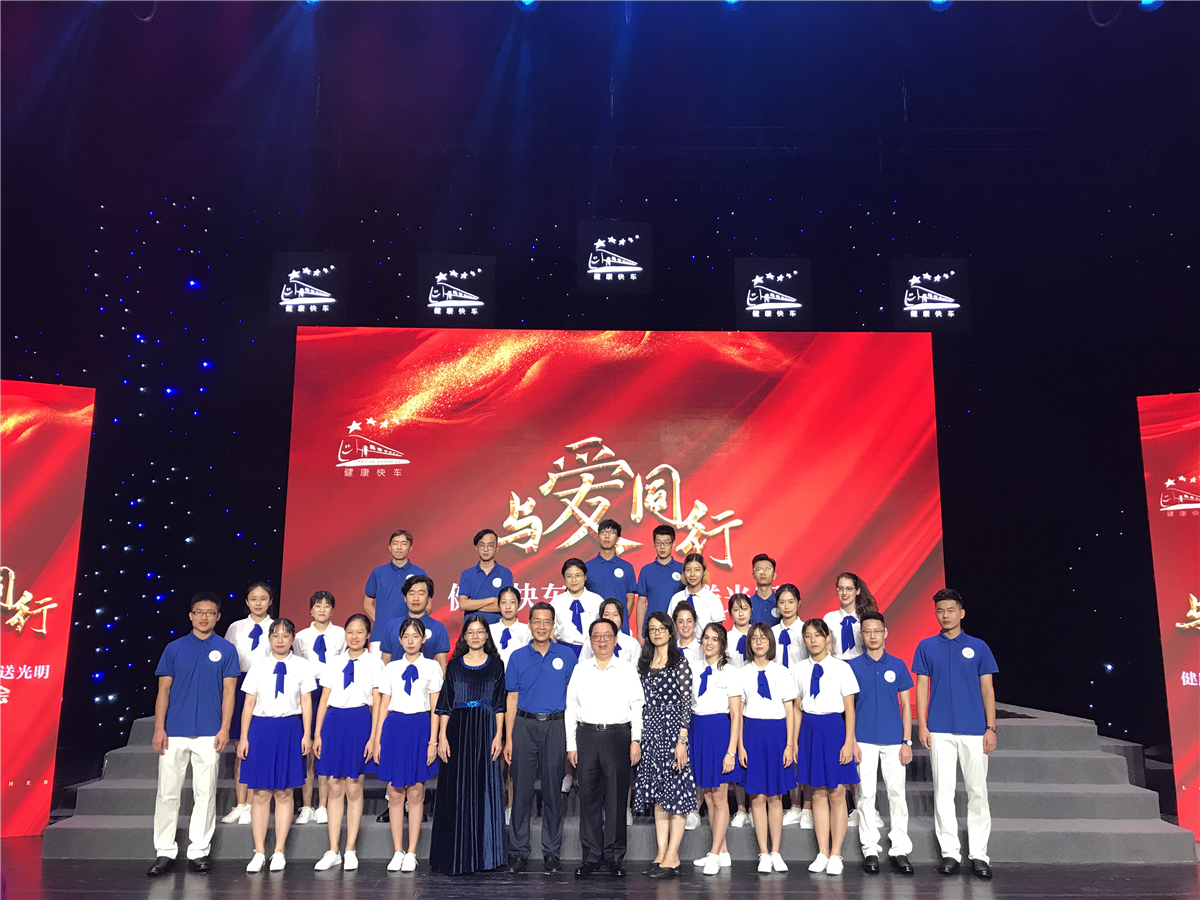 How did students at GTIIT prepare for it before they stand on the stage of the NCPA?
Come with me to know more about it~
They came to the rehearsal room without having dinner
"Relax. Soprano, show more~"
"Keep it."
This is the daily training life of GTIIT chorus. They took advantage of every opportunity to practice. Students devoted themselves into the daily training after the mid-term exam. Instructor Liao led the students to rehearse the performances over and over again. "They even came to rehearsal room without having dinner," Liao said.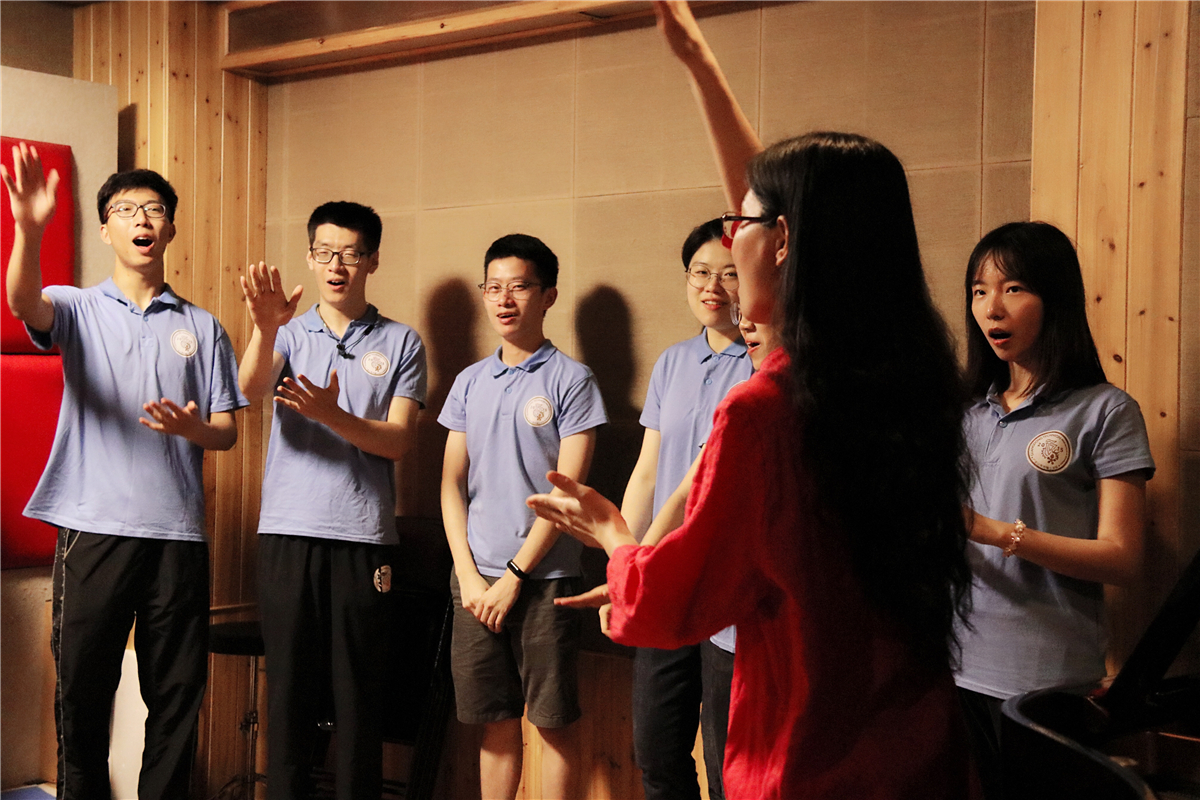 Thank GTIIT for giving me this opportunity
As a singing lover, Zhou Jiayi pointed out that after several months of professional training, she has made progress in terms of pitch, breath, tone, etc. "I look forward to achieving more," Zhou said. Liu Yuxuan, from Beijing, goes to the NCPA with family members every year on the second day of the Chinese New Year, enjoying a fabulous concert. But he never thought of performing on the stage one day. Wang Yao is very much looking forward to the performance. "Thank GTIIT for giving me this opportunity," she said.

It was a great unexpected experience - performing on stage in China, singing an Israeli song
Three GTIIT international exchange students also participated in this event. Sigal Hirsch thinks that it is a great unexpected experience - performing on a stage in China, singing an Israeli song. "This is a memory we will cherish," she said. "I had really nice time singing and dancing and I think our performance was really good! It's nice to see GTIIT can offer more to the students other than studies," Noa Weiss said. Dana Wirzeberger thinks that preforming in a diffrent country is definitely a special experience and it is nice to get the chance to do it. "We hope that such events can bring more people around the world to foucu on health issues in China."
Try to do my best
Since all GTIIT chorus members are non-music professionals, they spent a lot of time on basic training. Sometimes, Liao paused the training and emphasized the singing skills to make sure that everyone performance perfectly before they practiced the next section. The chorus was divided into several groups based on different parts, like tenor, bass, alto. Students always went on training within groups between rehearsal break. Besides, group leaders acted as "little teachers" to provide additional training based on their group members' needs. Chen Zhuoni made good use of her talent, playing the piano to help her group members practice more easily. In order to perform well in the concert, Chen Wei practiced as much as he can. "I try to do my best," he said.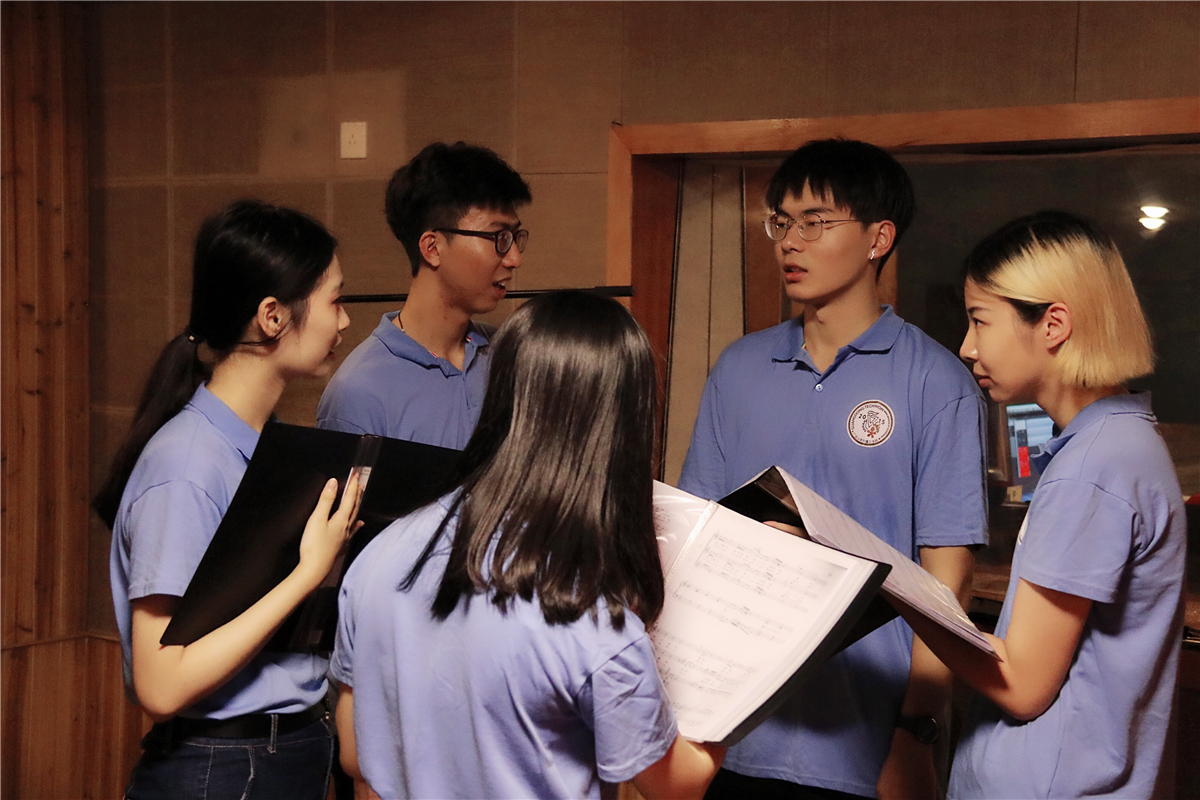 Music becomes part of life
"Music seems to be part of life. It helps me keep calm," Tang Jiakai said. For him, chorus training can be treated as the spice of study life. When being asked how to deal with the relationship between study and chorus, Liao Hejia answered with a smile: "Try to improve efficiency." Liao Wenlan was proud of the great progress the students have made in recent months. "Art education affect us in a subtle way. They can broaden students'horizons and cultivate lifelong interests, hobbies and passions," she said. She expects that GTIIT chorus can gradually become part of campus culture thus to improve students' humanities in the future.
With confidence and calm, GTIIT chorus successfully spread GTIIT's voice on the national stage. GTIITers will continue to dedicate their love to make a better world.
Text by GTIIT News & Public Affairs
Photos by Lifeline Express, GTIIT News & Public Affairs