In the Asian Science Camp (ASC) 2019, the China Education Association for International Exchange (CEAIE) signed a strategic cooperation agreement with Guangdong Technion-Israel Institute of Technology (GTIIT) and Shantou University (STU). Zhao Lingshan, Secretary-General of CEAIE; Jiang Hong, Party Secretary and President of STU and Lin Danming, Pro-Vice Chancellor of GTIIT signed the agreement on behalf of the association and universities. The signing ceremony was hosted by Shen Xuesong, Deputy Secretary-General of the CEAIE.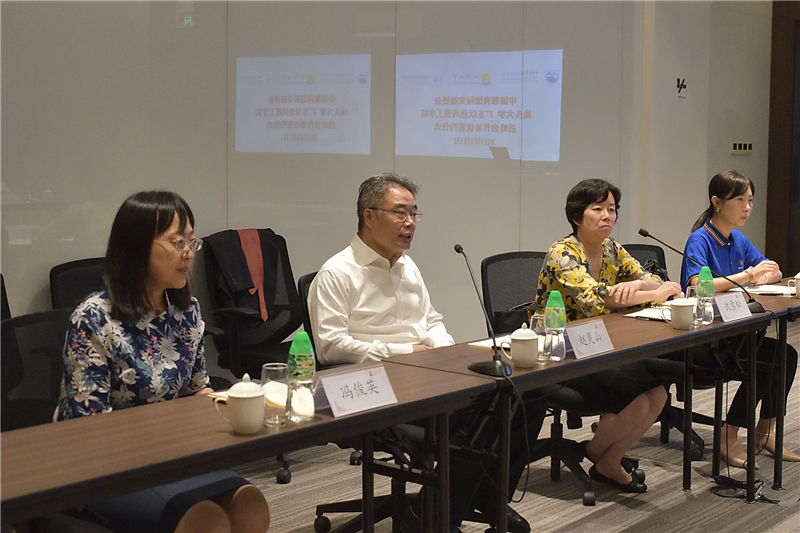 Zhao Lingshan appreciated the organizers of the ASC 2019—STU and GTIIT and praised the features shown by the two universities, which shows the fruit of progress in China's reform and opening-up. He expressed that CEAIE will utilize its advantages, supporting international exchange and cooperation in university, promoting opening up in education, improving the level of international education, creating favorable conditions for talent cultivation, scientific research and faculty development as well as expanding the international influence of the universities.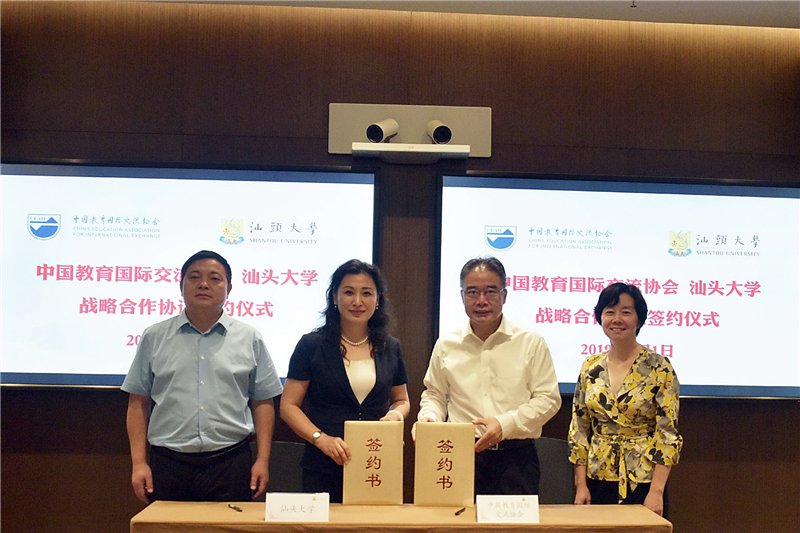 Jiang Hong said that it is a chance for all staff and students of STU to broaden horizon and get improvement. It provided a basis for building the international teaching pattern and demonstrated a full confirmation of pursuing a path of own. STU will introduce high-quality international resources, create the highland of professionals for the development of nation and the Greater Bay Area with the base.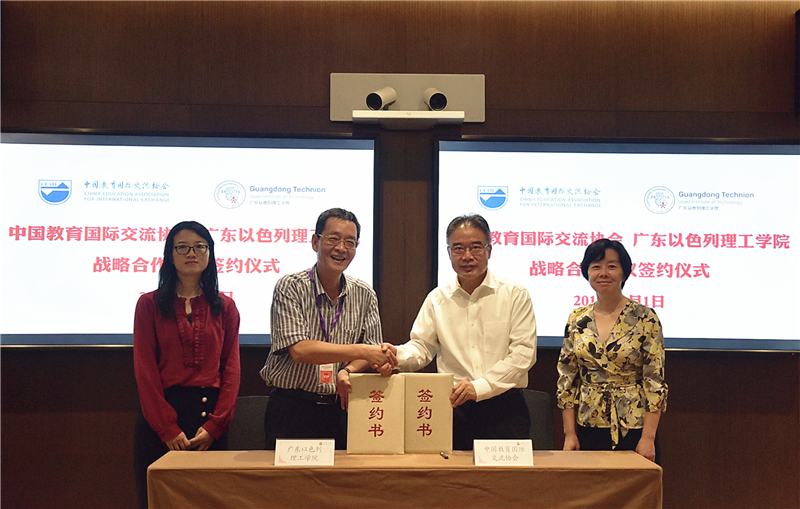 Lin Danming pointed out that organizing the ASC 2019 has a positive and far-reaching impact on the development of GTIIT. The agreement provides a higher level of platform for international cooperation, especially in inter-school exchange, international exchange and administrator training.
Feng Junying, Director of Administration Office of CEAIE; Xiao Lei, Director of China Education Opportunities of CEAIE; Liu Wenhua, Vice President of STU; Lin Feng, Director of CPC Committee and Administration Office of STU; Zeng Rui, Director of International Office of STU; Gao Jian, Dean of International Education School of STU and Yi Chuanping, Special Assistant to the Chancellor of GTIIT also attended the ceremony.
Text: Ye Nannan, Chen Yutian
Photos: Ye Nannan
Text edited by GTIIT News and Public Affairs