"Being a good researcher requires the courage of asking questions. The same goes for entrepreneurs. You all have awesome ideas, which impresses me a lot." Prof. Eliezer Shalev, Vice Chancellor of GTIIT spoke highly of the participants, after listening to the introduction presented by the winning team of the first GTIIT VC-Cup Innovation Challenge on Jan. 13, 2019. When found out that around 70% of the participants were first year students, he encouraged them to solidify their knowledge from their first year so as to give full play to their expertise and better tackle social issues in the future.

Later, VC Shalev awarded the certificates and prizes to winners. This marked the successful conclusion of the first GTIIT VC-Cup Innovation Challenge 2019.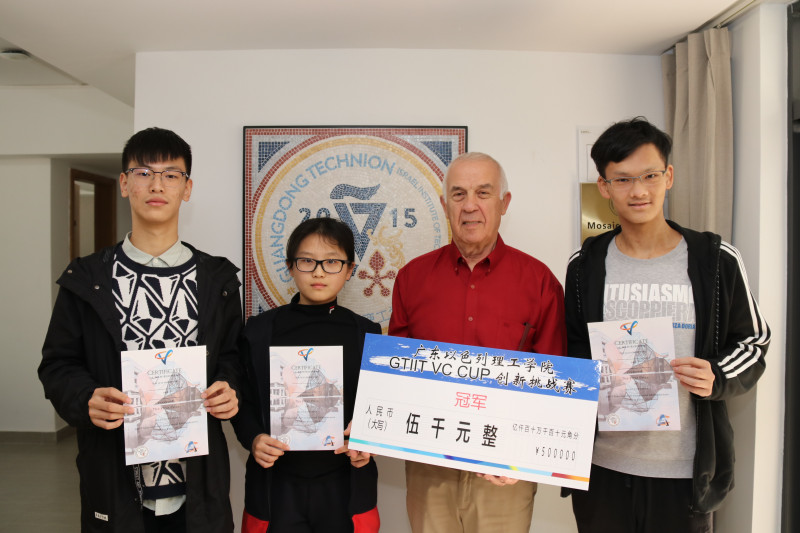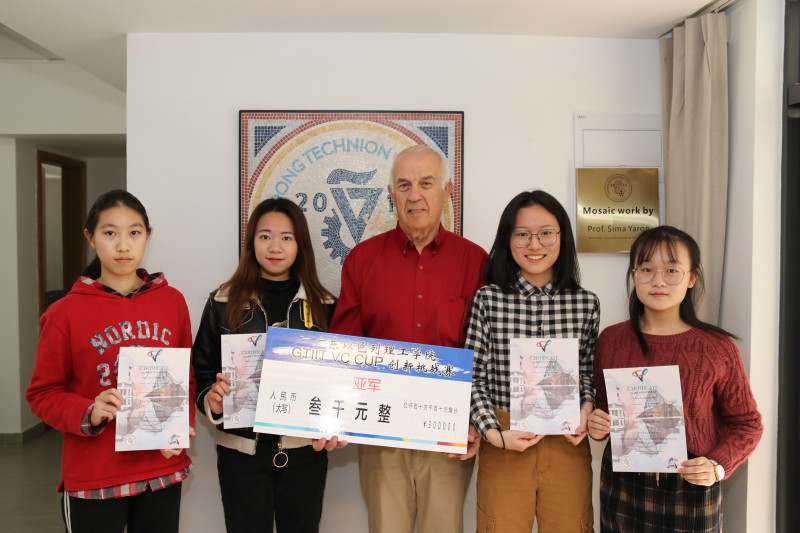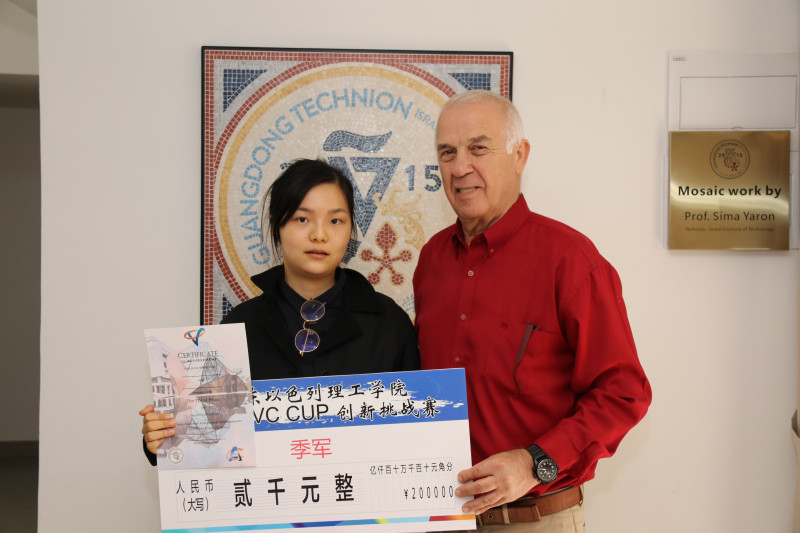 The 2-day activity attracted 87 GTIIT students engaging in 20 projects, covering areas such as food, education, arts, environmental protection and new agriculture, etc.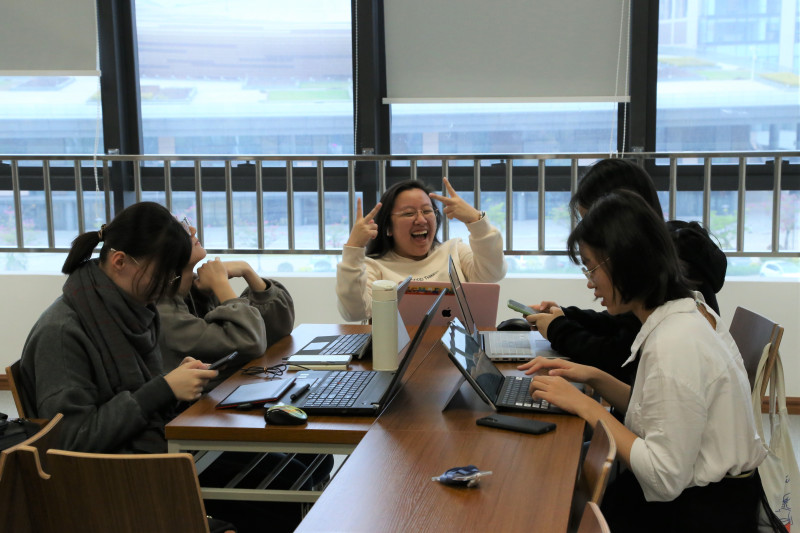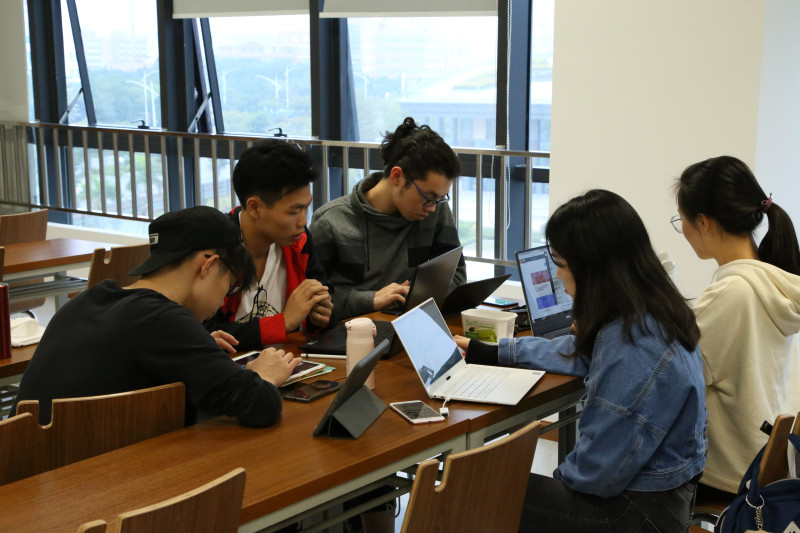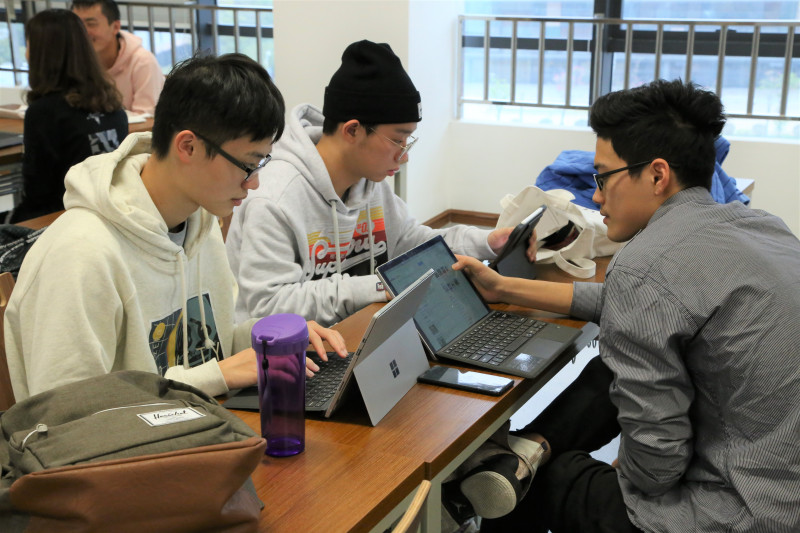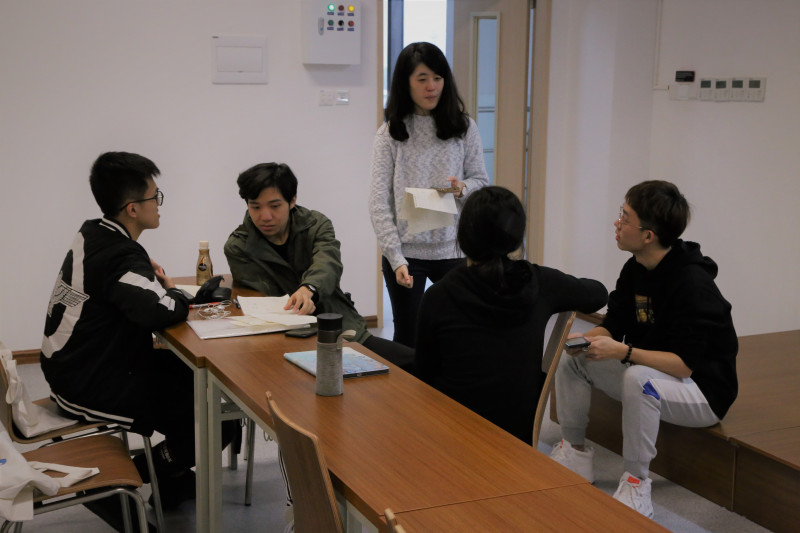 Mr. Wei Guangchao, representative of Shantou University Entrepreneurship Project and Dr. Constance, visiting lecturer of GTIIT, delivered speeches entitled "Know more about Entrepreneurship" and "5W1H: Things You Need to Know Before a Roadshow" respectively. Participants said that they had benefited a lot from guests' fruitful entrepreneurship experiences and pertinent roadshow tips.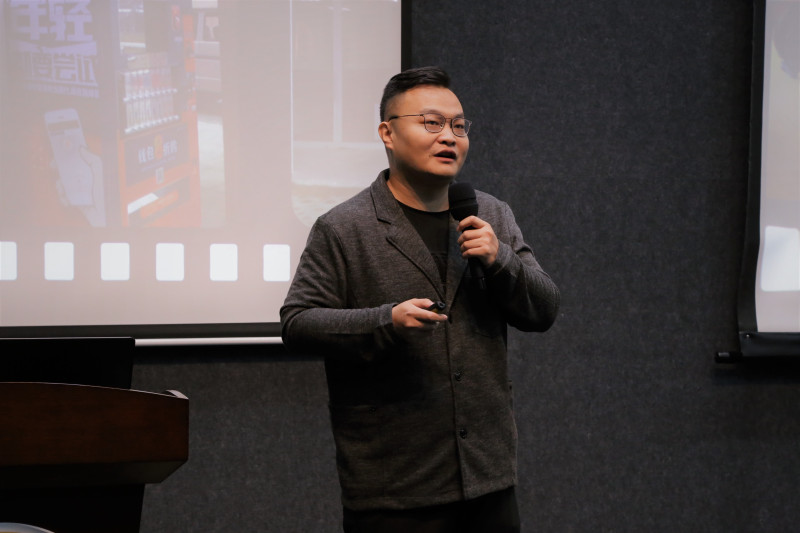 Guangchao Wei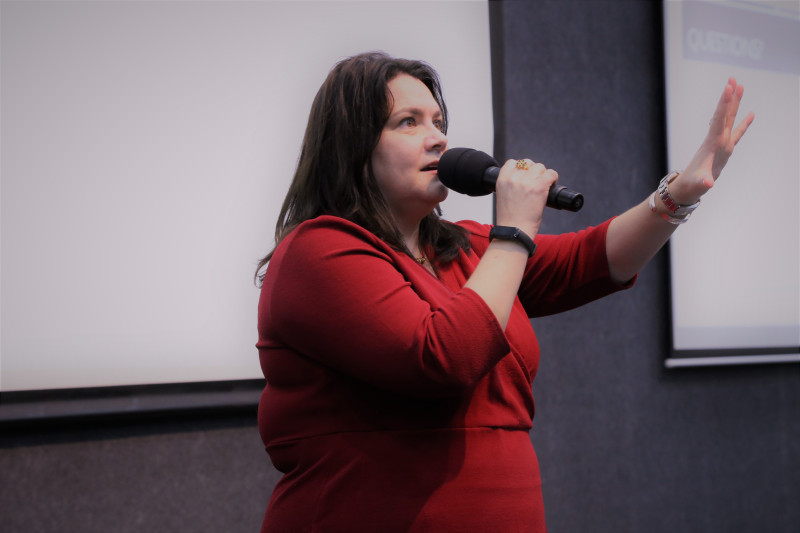 Constance
Mentoring was also provided during the competition.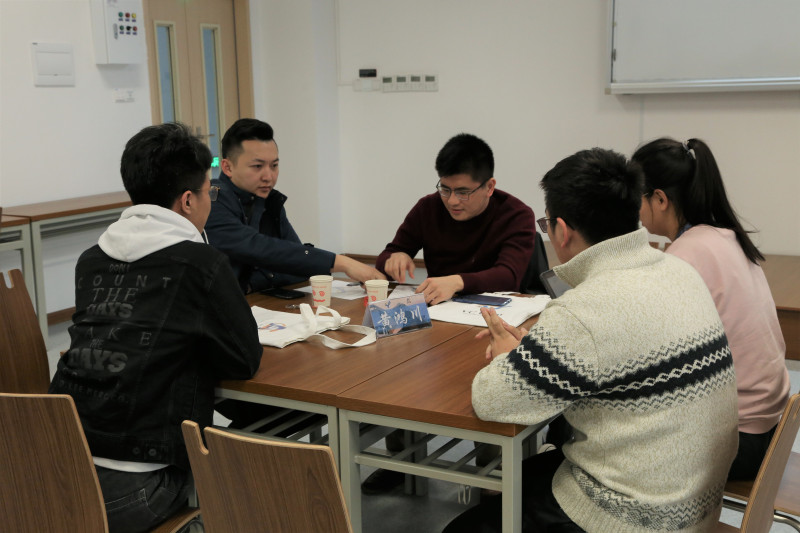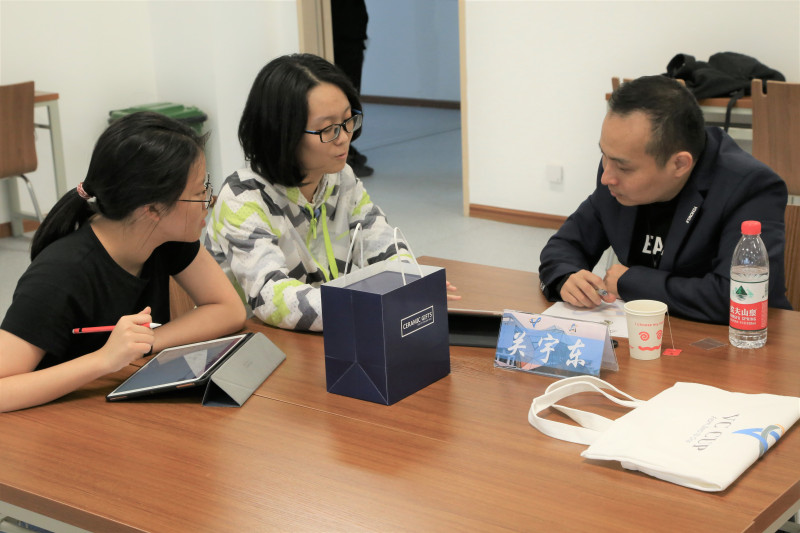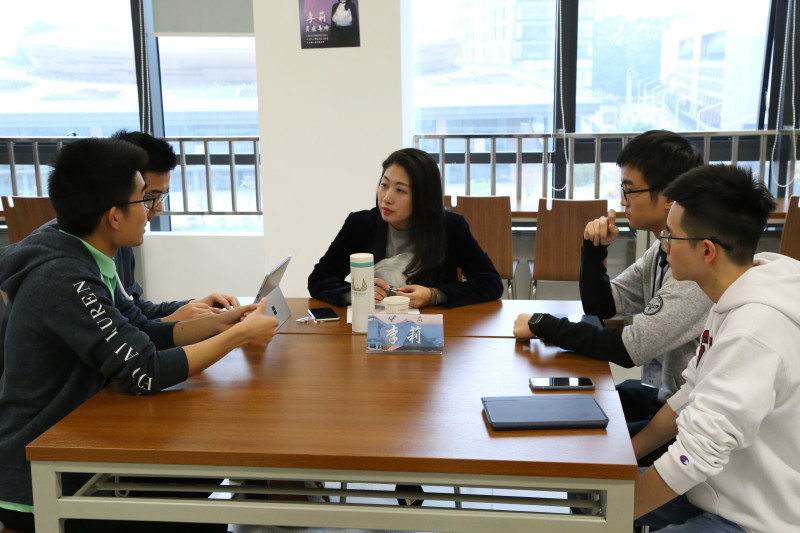 Through PPT, project roadshow and Q&A sections at the final round, participants were given the chance to show their English communication competence, capability to think logically and ability to improvise. The uniqueness and sustainability of their business model were important factors of an outstanding project.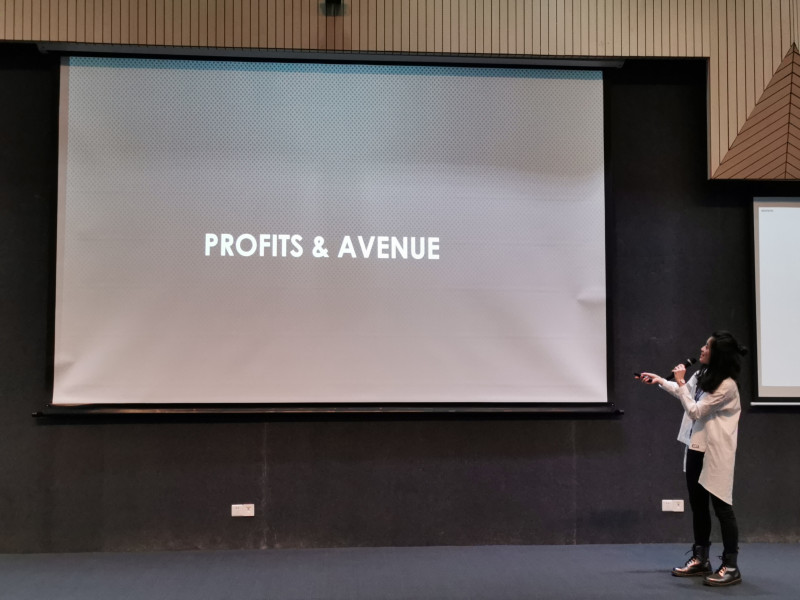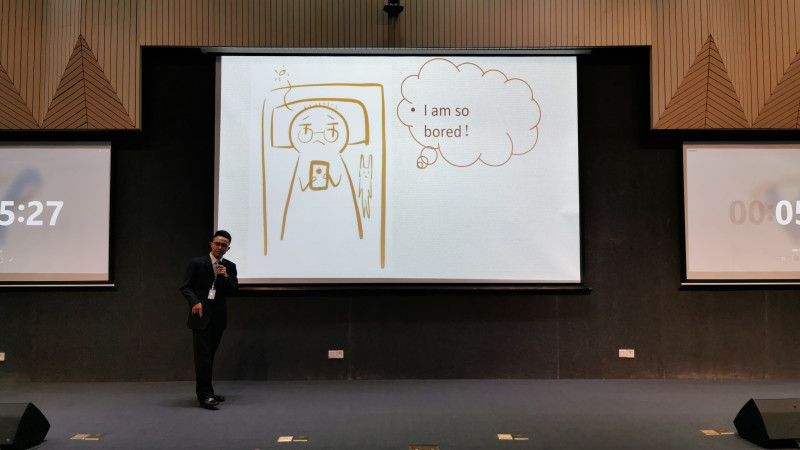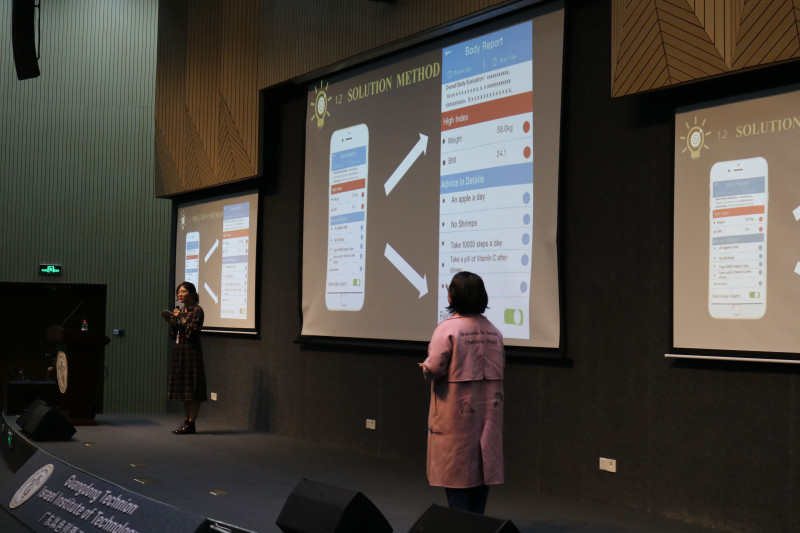 After a closely fought competition, three groups won the awards.
First Prize
Group Member: Wang Yanze, Yu Kai, Song Ruijin
Project: Zhuzhu Leasing
Second Prize
Group Member: Bai Yue, Zheng Yuelin, Wang Yan, Liao Qixi
Project: Sex Education Application
Third Prize
Group Member: Chen Xuanni, Xiao Jingling, Li Yihuang, Qin Chaofeng, Cai Zeyu
Project: Herisight
Cen Zhinuo(Class of 2021, Chemical Engineering), the first President of GTIIT Association of Commercial Entrepreneurs said that this competition aims to provide an exchange and learning platform for GTIIT entrepreneurship lovers to unleash their potentials. "Participants' presenting in English at the roadshow enables more people to know about their projects and further give them a hand. I am confident in the expectation of seeing GTIITers' projects on the world stage."
Text by GTIIT News & Public Affairs
Photos by Lin Ziyang, Liu Shuoshuo, Tang Shaokai, GTIIT News & Public Affairs
Video by Zhang Zihan