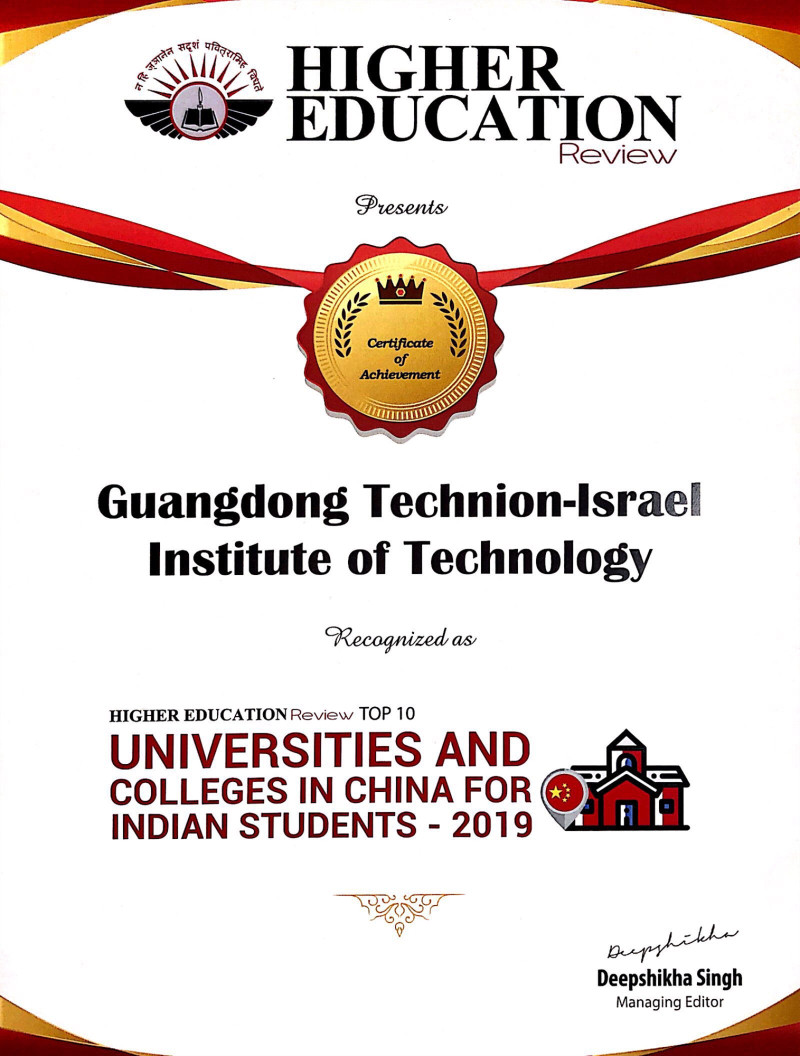 Recently, GTIIT is awarded "Top 10 Universities and Colleges in China for India Students – 2019" by Higher Education Review. The journal recommends GTIIT to Indian students and academia in consecutive pages.
Higher Education Review is a popular platform for the Indian students opting for higher education, fresh graduates looking for job opportunities, college directors and top professors to share their insights on what are the best strategies for providing top-notch business and engineering education in India.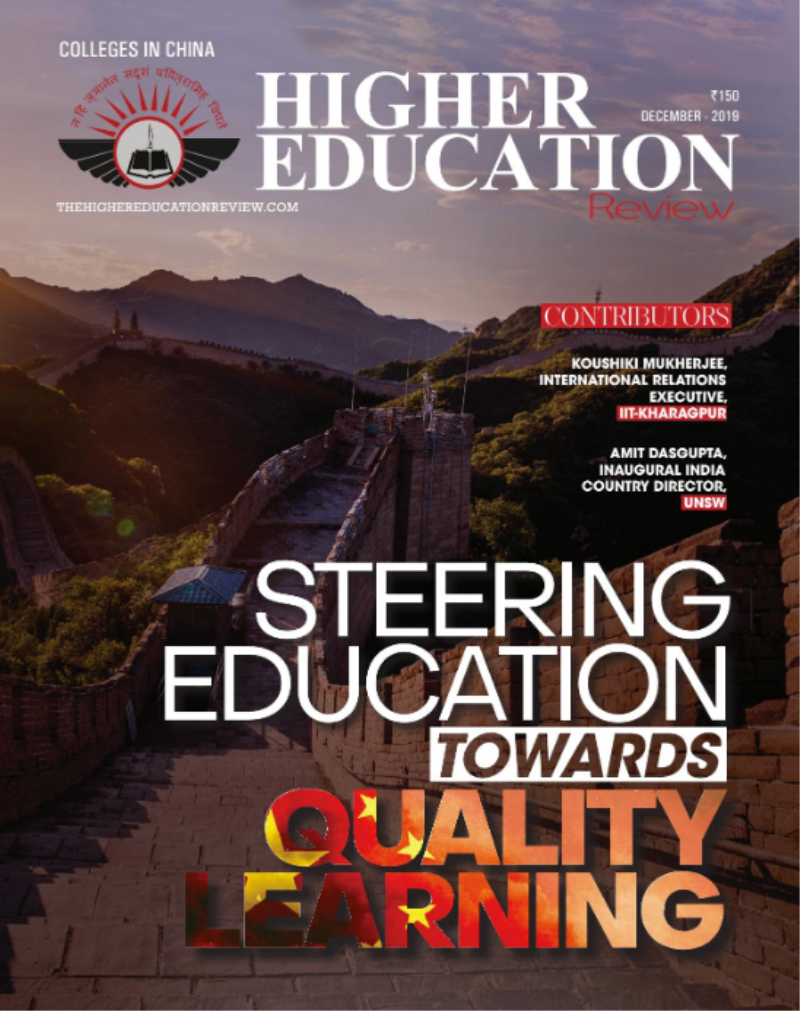 The reason of GTIIT in the Top 10 is providing research-oriented education amalgamated with enthralling industry relevant curricula in the fields of Material Science and Engineering, Biotechnology and Food Engineering, Chemical Engineering.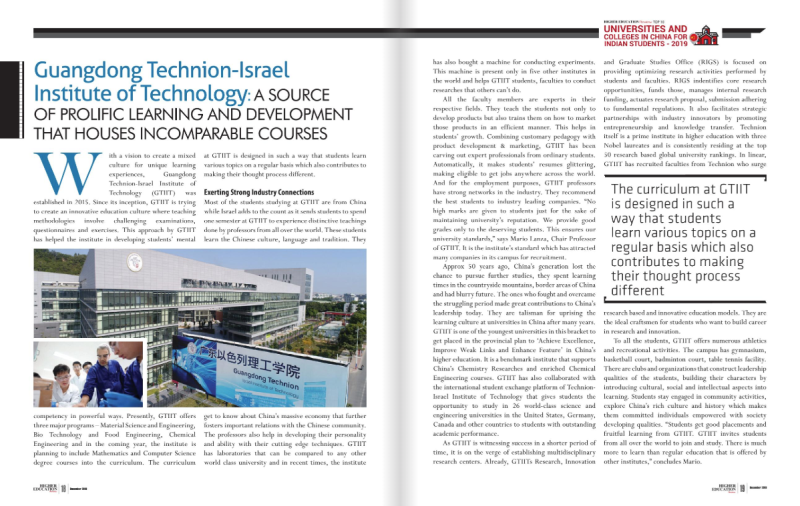 In the article, GTIIT is introduced as "a source of prolific learning and development that houses incomparable courses". The editorial team highly appreciates GTIIT's teaching features, industrial connections, faculty team, campus culture and campus facilities - Since its inception, GTIIT is trying to create an innovative education culture where teaching methodologies involve challenging examinations, questionnaires and exercises. This approach by GTIIT has helped the institute in developing students' mental competency in powerful ways. The curriculum at GTIIT is designed in such a way that students learn various topics on a regular basis which also contributes to making their thought process different. Combining customary pedagogy with product development & marketing, GTIIT has been carving out expert professionals from ordinary students. Automatically, it makes students' resumes glittering.
Ms. Deepshikha Singh, Managing Editor of Higher Education Review said that with a vision to assist Indian students in short-listing colleges in China, the editorial team has put together a list of "Top 10 Universities and Colleges in China for Indian Students-2019". She strongly believes that it is important to bring such institutions to the limelight, so that, these ideologies and methodologies can inspire other institutions around the globe. The colleges are selected after thorough inspection by the editorial team with valuable suggestions taken from immensely qualified academicians.
Text/Photos: GTIIT News & Public Affairs