A batch of medical supplies sent from Israel arrived at Wuhan No.3 Hospital this Sunday as support for protecting against the outbreak of coronavirus. The medical equipment, donated by GTIIT foreign faculty, includes protective gear, face masks, medical gloves, and wipes.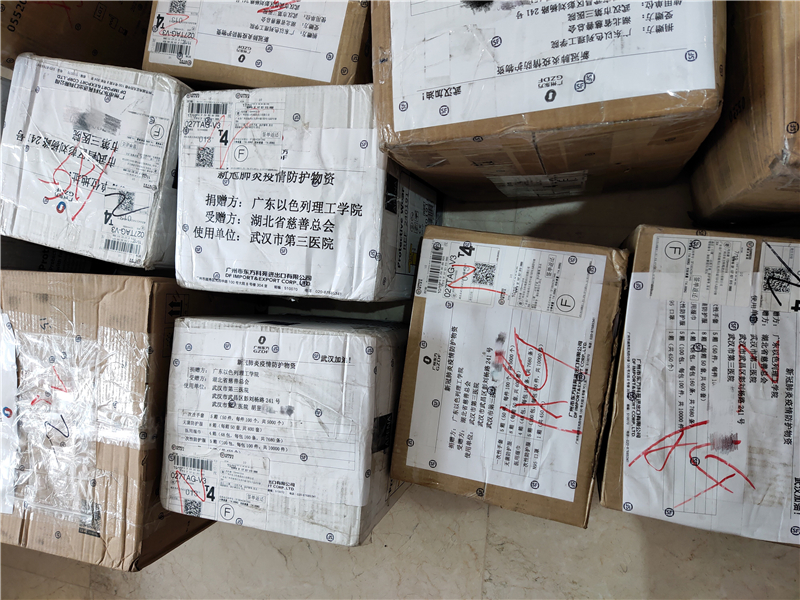 Online help request received cross-board support
"Wuhan No.3 Hospital, the place that my mother works for, has been requisitioned as a designated hospital for COVID-19. She will work on the front line to battle the epidemic tomorrow. Since there is a lack of medical protective equipment, if you are willing to donate N95 masks and protective gear, please contact me." Yu Bowen, a sophomore of GTIIT from Wuhan posted this message on WeChat Moment on the evening of Feb 14. Many GTIIT students and even their parents helped to forward this message on their WeChat.
The message was picked up and shared to a WeChat group of GTIIT faculty and staff who are currently in Israel. An campaign to raise money for Wuhan No.3 Hospital was launched and within hours, 4600USD was collected.
But how to purchase proper medical protection in Israel? Moreover, difficulties such as customs clearance and shipping influenced the process of overseas procurement. To solve these problems, the group members divided their duties: some translated the request messages into English and Hebrew; some sought and purchased medical equipment such as protective gear, face masks, medical gloves, and medical wipes; others familiarized the logistics policy in advanced in case of need. At the same time, GTIITers in Shantou also contributed to this process, by coordinating with Wuhan Charity Federation with donation willingness and following up the tax exemption procedures for import donation.
We are all just human beings together on earth
"Purchasing equipment was a challenge because these types of medical protective equipment became very rare and expensive due to the outbreak of coronavirus plague," said Roni Cohen, Lab Tutor of GTIIT. She added, "thanks to the wonderful people of GTIIT, we managed to find suppliers that could provide the required equipment."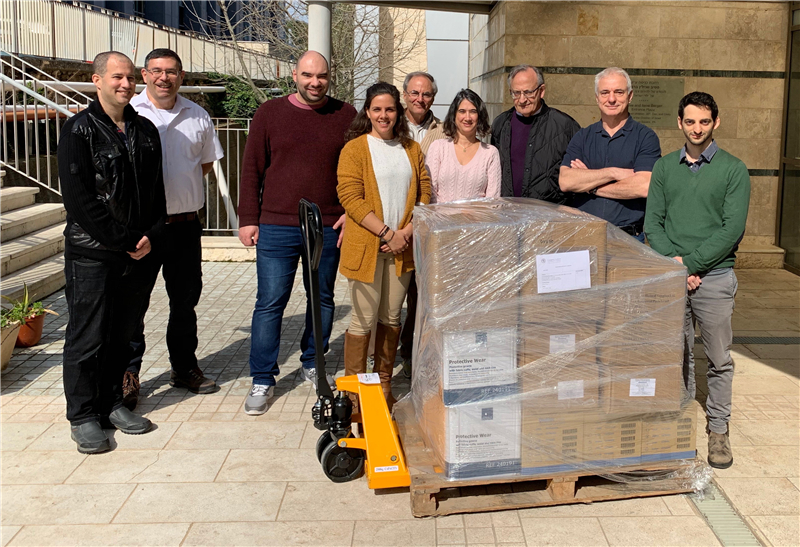 With the joint efforts of GTIITers, a shipment was sent from Israel on Feb 27. "We realized that our contribution is modest within the context of the current situation, but we still wanted to show our solidarity to the people in Hubei that are still struggling in the heart of this crisis and in particular to show support for our students and faculty from there who have gone through some testing times," said Eran Gal-Or, Deputy General Director of GTIIT. Alon Dolev, who teaches the course on Principles of Chemical Engineering 2M said, "in the last few weeks I think a lot about my Chinese students. I realized we are all just human beings together on earth. I pray and hope for the best...and to meet again soon."
Thank you for your support
Yu Bowen also wanted to do something especially when he realized that there are many people stay by them. After posting the message on WeChat, his life became busier than ever. He helped to deliver equipment coordinating with people from around the world and volunteered for vegetables distribution service.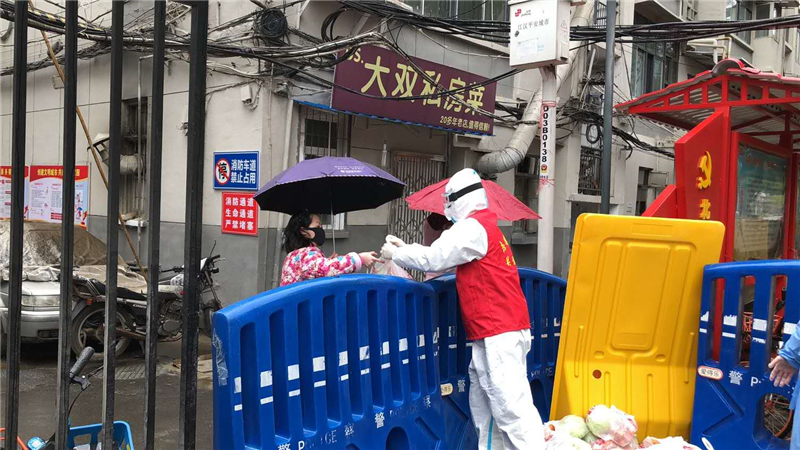 Yu Bowen volunteered for vegetables distribution service
Yu Bowen's mother Fu Kui works in Wuhan No.3 Hospital as an anesthesiologist. The hospital was requisitioned as a fever designated hospital due to the epidemic outbreak. Dr. Fu was then transferred to a fever clinic and responsible for coronavirus detection. Suspected and confirmed patients will be admitted to Wuhan No.3 Hospital while others will be suggested to the Specialist Hospital for treatment. She also helped with nucleic acid sampling and testing of throat swabs. "We work for 4 hours per shift in a team of three doctors, receiving around 60-70 patients in average." Dressed with protective gear, mask and medical glasses, I told myself, "I am not only a mother but also a frontline medical staff."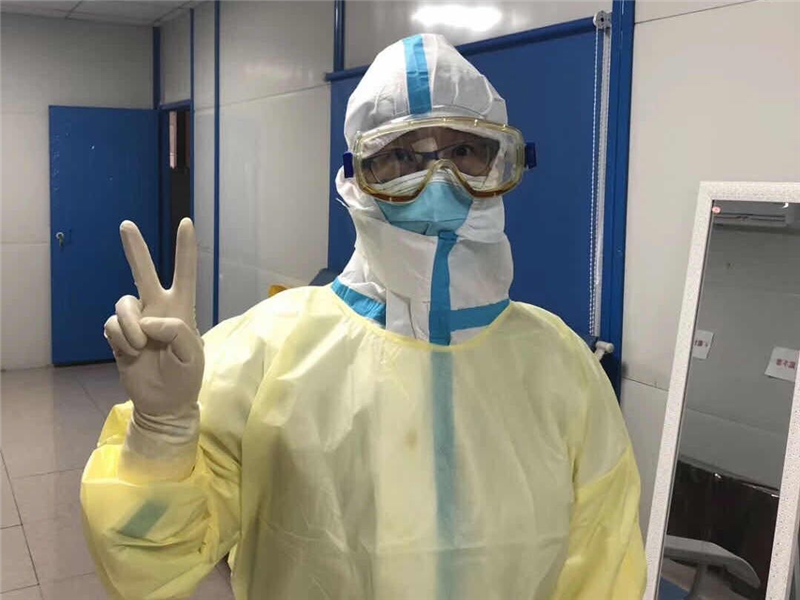 Yo Bowen's mother well prepared for frontline battle

Knowing that the faculty of GTIIT, where her son studies, purchased medical supplies from Israel, Dr. Fu was moved and said, "thank you for your gift to Wuhan No. 3 Hospital. We really appreciate your kindness. I firmly believe we will eventually win this battle."
Text by GTIIT News & Public Affairs
Photos provided by interviewees