GTIIT 'VR Campus Tour'

is coming!
Welcome all the
current students,
prospective students,
parents and
friends who love GTIIT
around the world !
Technology creates a new world
Touch with your finger
Zoom in, zoom out, rotate
Campus 720, a piece of panorama
Come and feel it
With the latest VR technology
You can not only see
the sky, the cloud,
the mountain, the water,
the quite campus of GTIIT
lying under verdant Sangpu Mountain,
the grass, the trees, the flowers
and all other beautiful sights.
You can also imagine
students reading under luxuriant banian,
researchers working
in the bright and clean laboratories,
and cheerleaders shouting
on the basketball courts.
Here is the place to sail your dream.
Let's meet in the cloud
and talk about the future.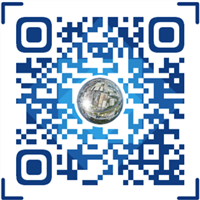 Please scan the QR code to get into our 'campus 720' system and start your campus tour.
Pristine? Melodious? Sweet? What do you think of our background music? This piece of music is composed by Lin Zhijin, a student from Class 2018, GTIIT. "The inspiration of the melody crossed my mind on a night in April," Lin said.
Students of GTIIT are all gifted youth!
Text/Photos: GTIIT News & Public Affairs