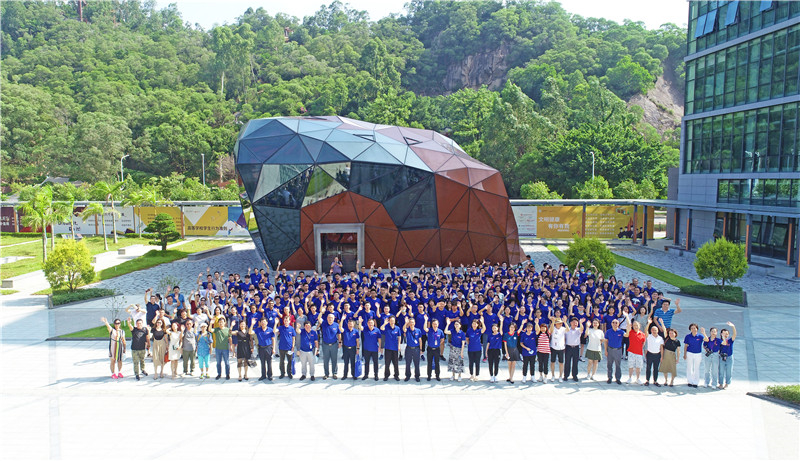 On Sep.14, the Opening Ceremony of GTIIT was held both online and offline due to the regular Covid-19 prevention and control. All the new students gathered at GTIIT auditorium while their parents watched live broadcasts in the classroom for this important moment.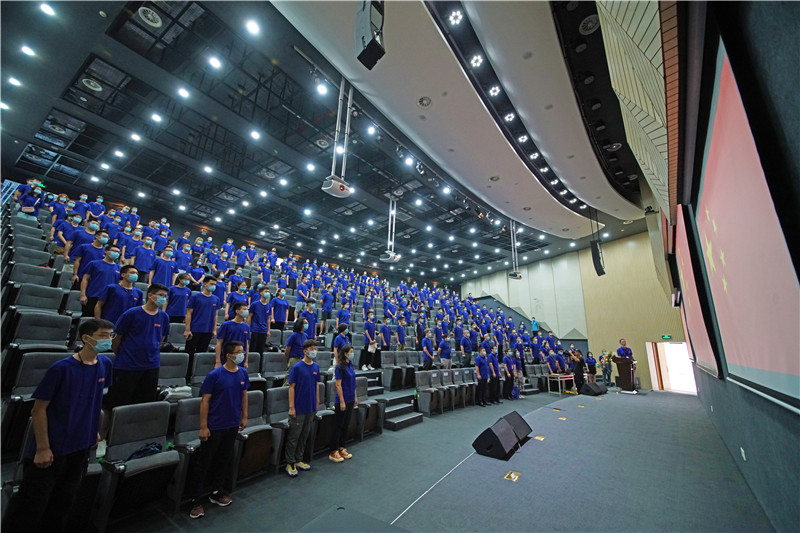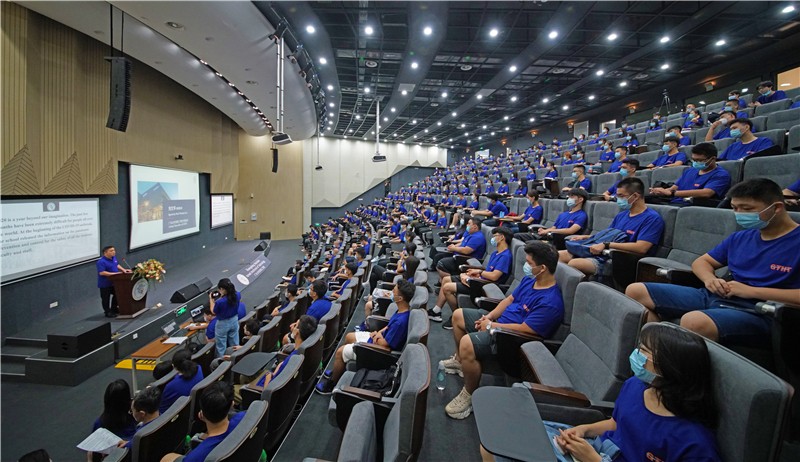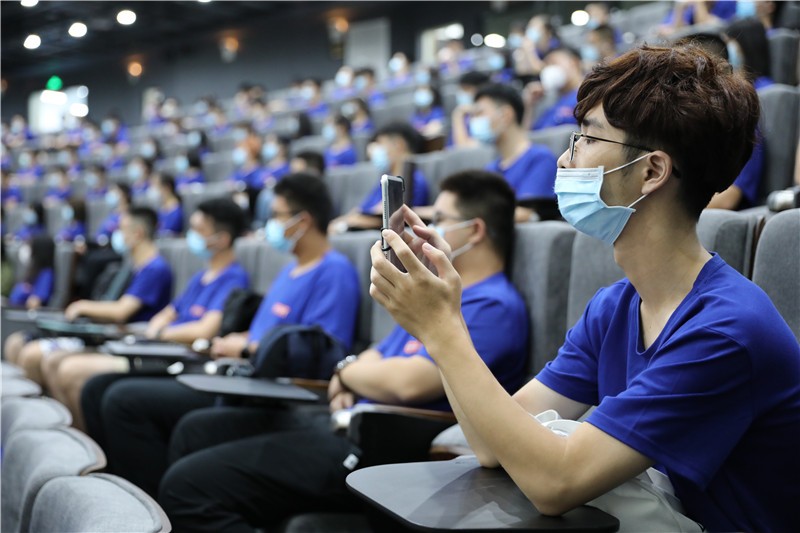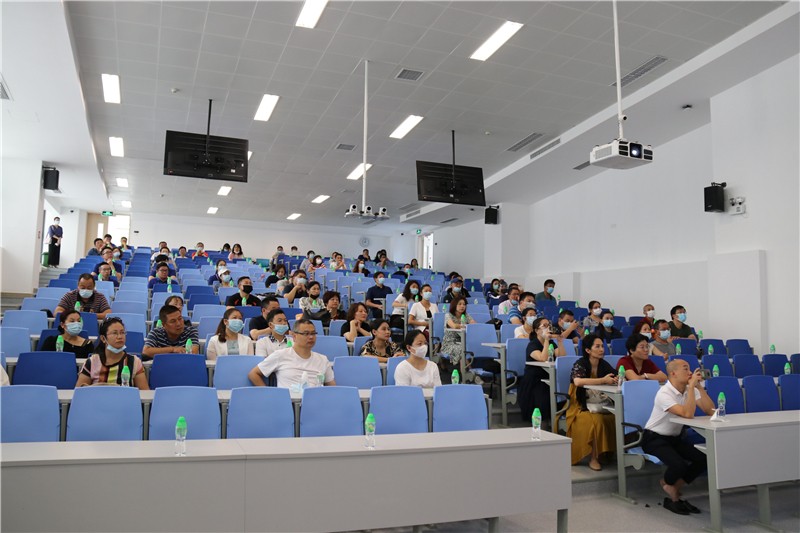 The event was attended by distinguished leaders and guests, including Prof. Liu Wenhua, Acting Chancellor of GTIIT; Prof. Wang Quan, Executive Vice President of Shantou University(STU); Jin Chunlin, Vice Director of Education Bureau of Shantou City. Representatives of GTIIT faculty, and heads of administrative departments from both GTIIT and STU were presented at the ceremony. The event was chaired by Prof. Lin Danming, Pro-Vice Chancellor of GTIIT.
Mr. Peleg Lewi, Consul General of the Consulate General of Israel in Guangzhou; Prof. Aaron Ciechanover, Nobel Prize Winner and Special Envoy of the Technion President to GTIIT; Prof. Eliezer Shalev, Vice Chancellor of GTIIT congratulated the freshmen by video.
Prof. Liu Wenhua, Acting Chancellor of GTIIT
The speech given by Prof. Liu was inspiring! He warmly welcomed all the new students of GTIIT and said, "As a brand new university, GTIIT has fully introduced the high-quality education resources of the Technion, and has made rapid progress on the discipline construction. At the end of 2018, GTIIT was listed in the "strive to be first-class" universities of the "strive to be first-class, improve weak links, build strong features" promotion plan of higher education in Guangdong Province, and GTIIT is the youngest school to be selected in the plan. Four disciplines, namely Materials Engineering, Biotechnology and Food Engineering, Chemical Engineering, and Environmental Science and Engineering, were listed as Key Discipline Construction of high-level universities in Guangdong Province. In January 2019, the Guangdong Provincial Laboratory of Chemistry and Fine Chemicals Engineering, which was deployed by the Guangdong provincial government to strengthen the innovation ability of the eastern Guangdong region, was established in Shantou City. GTIIT is one of the main supporting units for laboratory construction."
Prof. Liu pointed out that 2020 is a year beyond our imagination. "However, we are deeply moved by the sincere friendship between China and Israel, and between GTIIT teachers and students in our fight against the virus." He encouraged students to explore, discover, innovate and chase their dreams. "Let's move on with the spirit of innovation and diligence, and create the brilliant future of GTIIT."
Prof. Aaron Ciechanover, Nobel Prize Winner and Special Envoy of the Technion President to GTIIT
Due to the Covid-19 epidemic, Prof. Aaron Ciechanover can't attend the ceremony physically. He spoke of the history of how human beings overcame polio, mumps, rubella and measles. "There will be a successful vaccine soon, no doubt about it. And then, you can come to Israel for your study abroad. So we shall be able to rub shoulders and you will get infected not with the corona virus but with the Israeli virus. The Israeli DNA may get infected with the Chinese virus." He witnessed the development of GTIIT and was proud of this achievement. He strongly believed that personal association between different cultures is nourishing and leads it beneficial to both sides. I look forward to meeting you at GTIIT in person.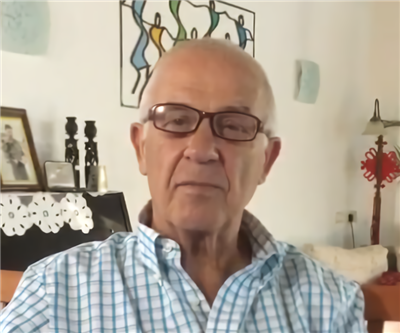 Prof. Eliezer Shalev, Vice Chancellor of GTIIT
"Congratulation and welcome to GTIIT! You decided to join us to take the hard path to become engineers, scientists or both." Prof. Eliezer Shalev pointed out that we are in a very challenging time due to the pandemic coronavirus disease. "I suggest you to learn from this event, and to see the importance of knowledge, curiosity and open mind."
Mr. Peleg Lewi, Consul General of the Consulate General of Israel in Guangzhou
Mr. Peleg Lewi congratulated the freshmen by video. "In the past months, we have encountered many challenges. I hope that everything will be much better and all of the staff from Israel will join us very soon in Guangdong. I wish that you will be able to keep on learning. Keep on enjoying. I hope to meet you quite soon."
Miss Yu Yiran, campus student representative
Yu Yiran, the student representative gave a speech. She shared her study experience and campus life in the past years to show the importance of raising questions and strengthening cooperation. She also encouraged all the freshmen to aim high and have their feet firmly on the ground.
Miss. Chen Yuanwei, freshman representative
Freshman representative Chen Yuanwei shared her expectation towards college life and called on every freshman to realize his or her values and build a glorious future.
Prof. Guan Yi, Director of the State Key Laboratory of Emerging Infectious Diseases, HKU, delivered a speech
Prof. Guan Yi delivered a speech entitled "Virus Pandemic, Biosecurity and Scientific Spirit". Starting from the emergence and development of the Covid-19(SARS-Cov-2), he introduced the origin and naming of other viruses in history. Through a series of data and examples, he shared how scientists find out the root of virus and deal with emergencies such as the Covid-19. "Don't panic. You should fully explore your curiosity and bravely ask questions, and use scientific theories to explain phenomena. Our research is just opening the door, and I hope the dream will come true in your generation."
During the Q&A session, students actively raised questions. After the lecture, many of them continued the discussion of diseases with Prof. Guan Yi. According to the participants, the lecture gave them a better understanding of virology. "We are deeply impressed by the scientific spirit. More efforts should be made to promote the development of our country."
A series of events, including registration, campus tour, academic lecture, program introduction, IT training were organized to help the Class of 2024 know more about GTIIT and better adapt to college life.
GTIIT 2020 Opening Ceremony drew to a successful conclusion!
Text: GTIIT News & Public Affairs
Photos: GTIIT News & Public Affairs, Gao Huayun