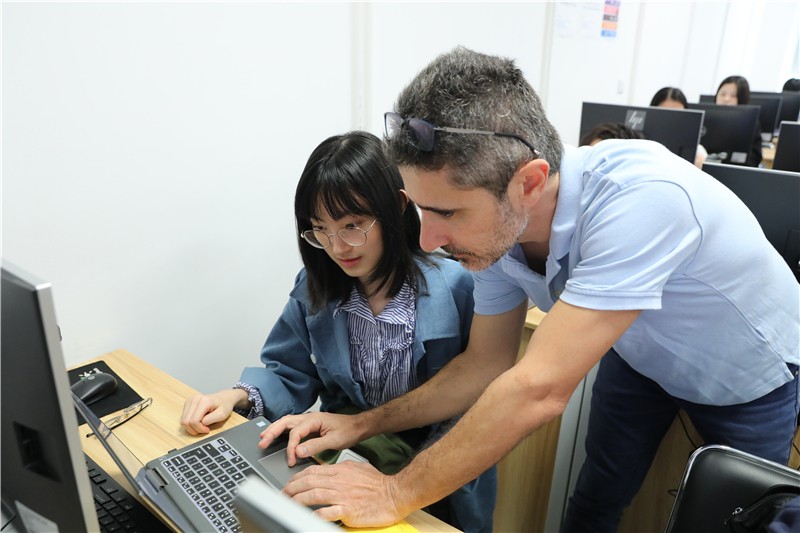 The exercises course of The Introduction of Probability and Statistics taught by Dr. Koby Gvili is very popular with students. They always arrive early to the classroom so they can sit in the front rows and log into their Moodle accounts to be ready for the lecture. For Xiao Yilian, a second-year student, it was happy to meet the teachers face-to-face after weeks of remote teaching. "I prefer the atmosphere of offline sessions where I can interact at any time," she said. Celin, another student, added that Koby likes to ask them if they have any questions and help them to solve it.
"Zao Shang Hao! (Good morning!)" Prof. Paulo Tirao from Argentina always greets the students in Chinese before class. His lectures are always full of joy, which attracts students to further explore the secret of mathematics. "Math learning is boring sometimes, but Prof. Paulo's animated gestures always get us back to the class," said Huang Chaosen, a freshman from Mathematics and Computer Science program.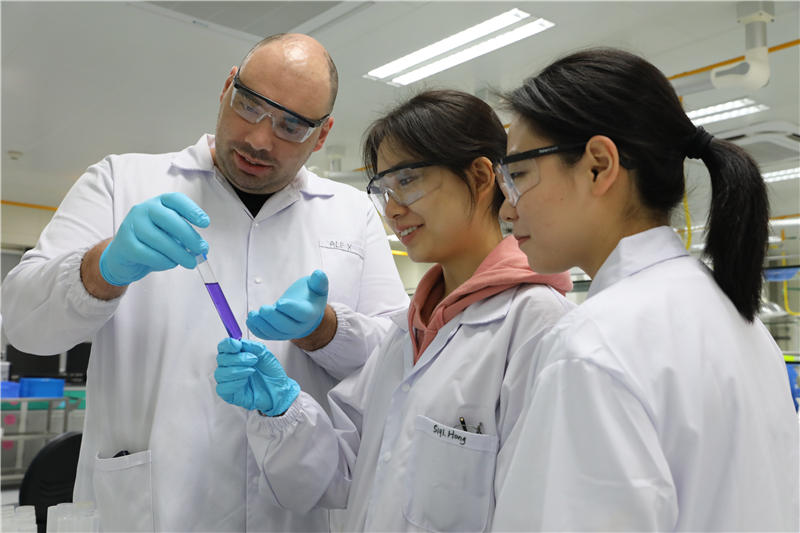 Dr. Alex Samusev was showing third-year students from Biotechnology and Food Engineering major how to conduct experiments at the Microbiology Lab. "Pay attention to fire safety. Extinguish the alcohol burner when you leave." He asked students to be careful and meticulous to every detail to ensure experiment safety. Yu Yiran said that she likes this teaching style. "The teacher-student ratio at the lab is 1:8, which allows me to raise questions and get timely responses during the experiment," she mentioned.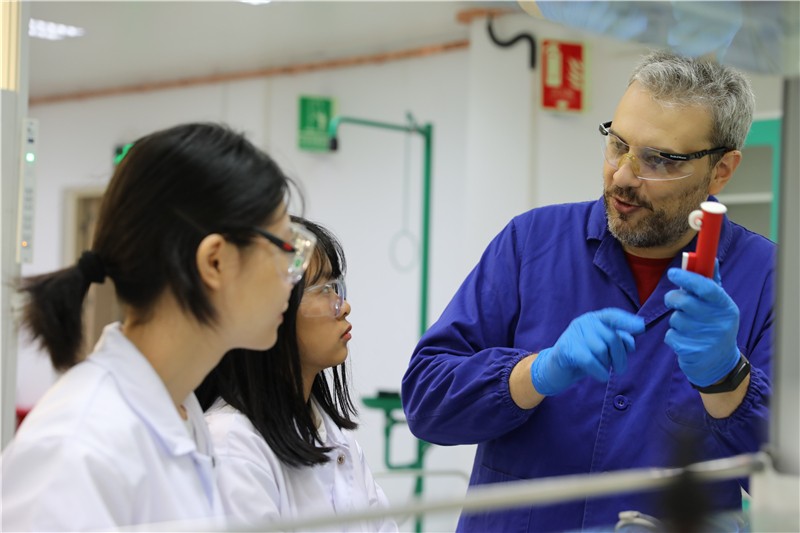 Dr. Michail Paraskevas was introducing the experiment procedure to the students at the Analytical Chemistry Lab. "Michail is a serious and responsible teacher." Liu Runying said, "When we first used the analytical scale, he specifically demonstrated how to hold the bottle and spatula to prevent spilling." For Michail, this was "real-life teaching" where he can see how students develop a proper way of doing things thus to instruct experimental details better and avoid bad habits.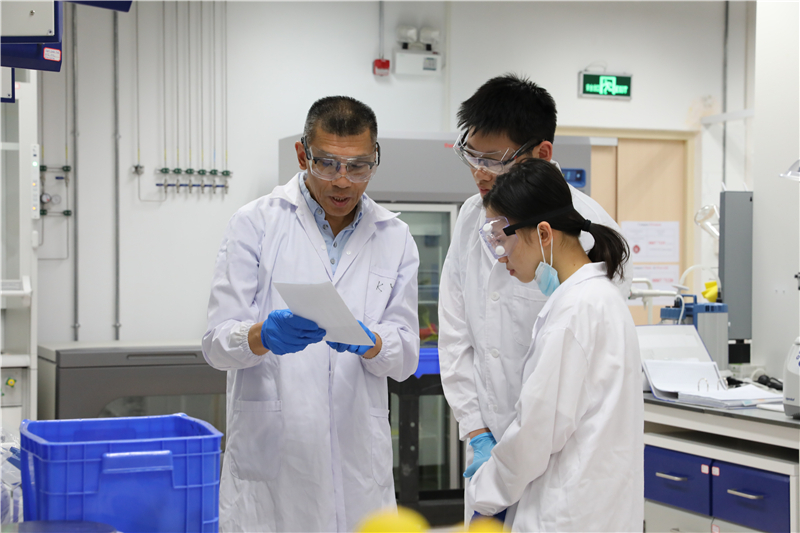 More undergraduate students participated in scientific research after the faculty's return to campus. Prof. Ka Yin Leung led two new members of his research team to do inventory of chemicals at the Pathogenic and Environmental Microbiology Lab. "They contacted me through emails during the pandemic, expressing their willingness to join our team. Thus, I met them immediately after my quarantine. I hope that they will understand the life of research through an attachment to my lab."