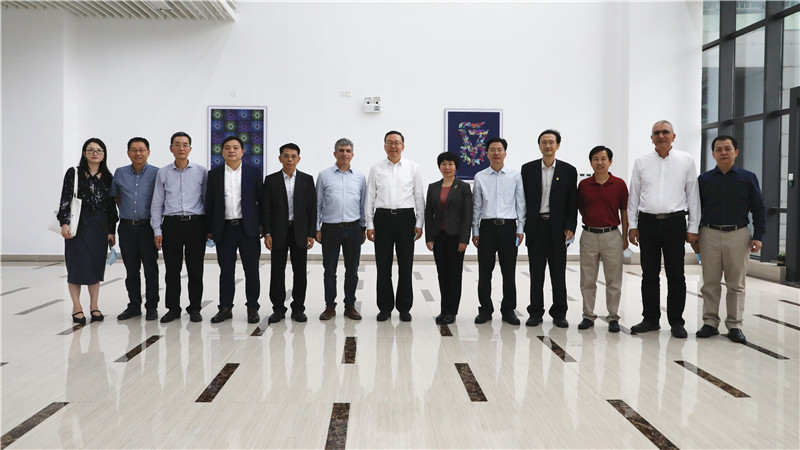 Tian Xuejun, Vice Minister of the Ministry of Education(MOE) visited GTIIT on Nov. 18. Other visitors included Director-General of the International and Cooperation Department of MOE Liu Jin; Vice Director-General of the Provincial Education Department Zhu Chaohua; Vice Mayor of the Shantou Municipal Government Lin Xiaoyong; Executive Vice-President of Shantou University Wang Quan. GTIIT Acting Chancellor Liu Wenhua and Pro-vice Chancellor Lin Danming accompanied the visit.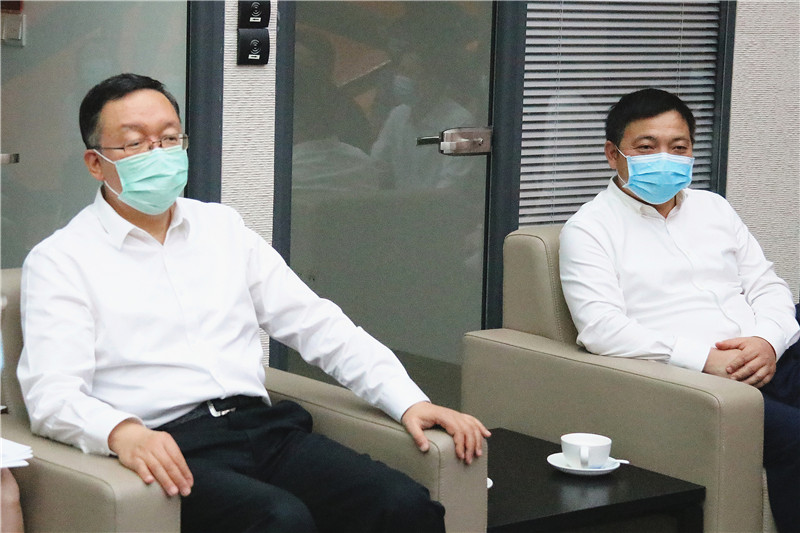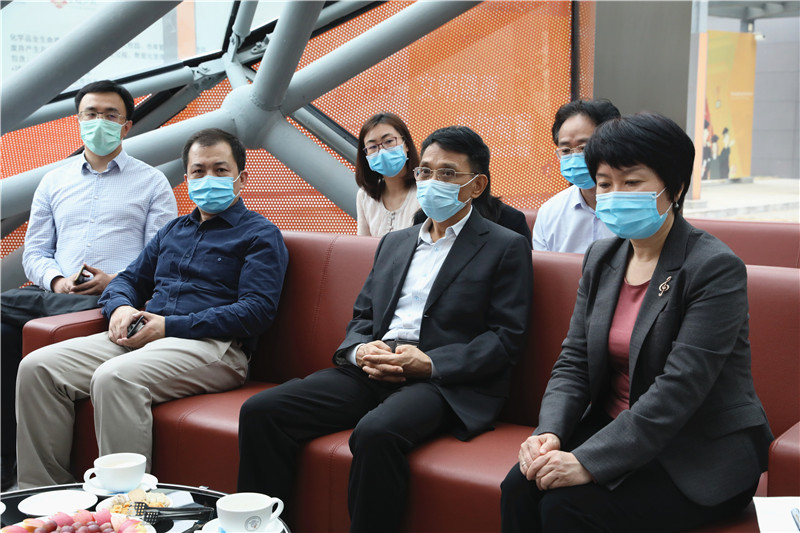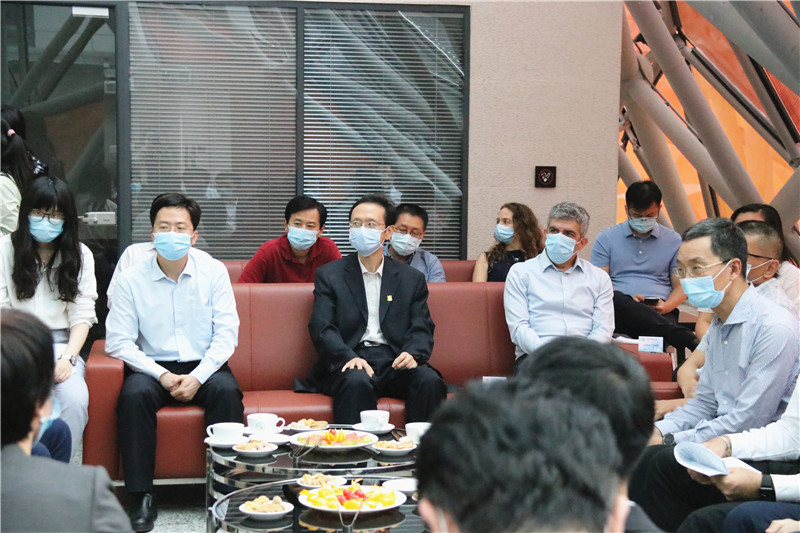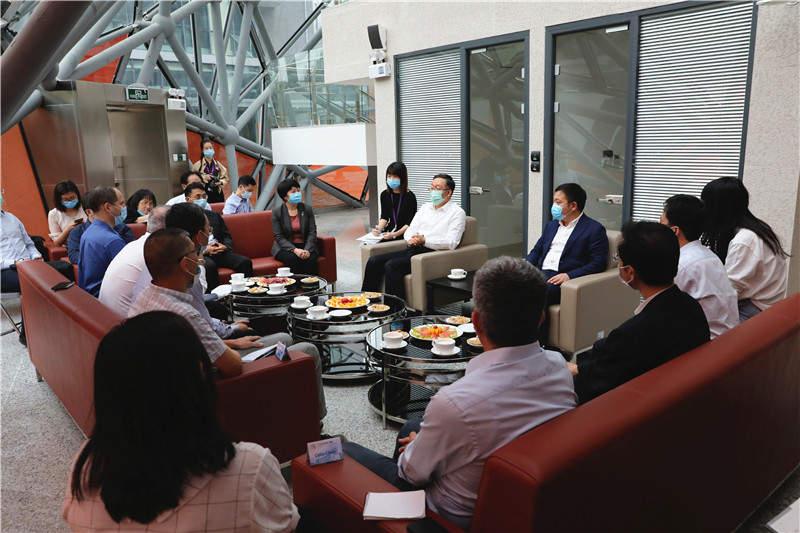 The Visitors had in-depth exchanges with faculty representatives at the Visitors and Innovation Center. The faculties introduced their professional fields and reasons to choose GTIIT. They expressed love for the university, passion for teaching and undertaking research at GTIIT, and expectations for China's economic development. The faculties also shared experiences of how to activate students' wonders in classes, strengthen bonds between teaching, research and local social and economic development. The visitors listened to faculties carefully and inquired about the difficulties and challenges they faced in daily and working life.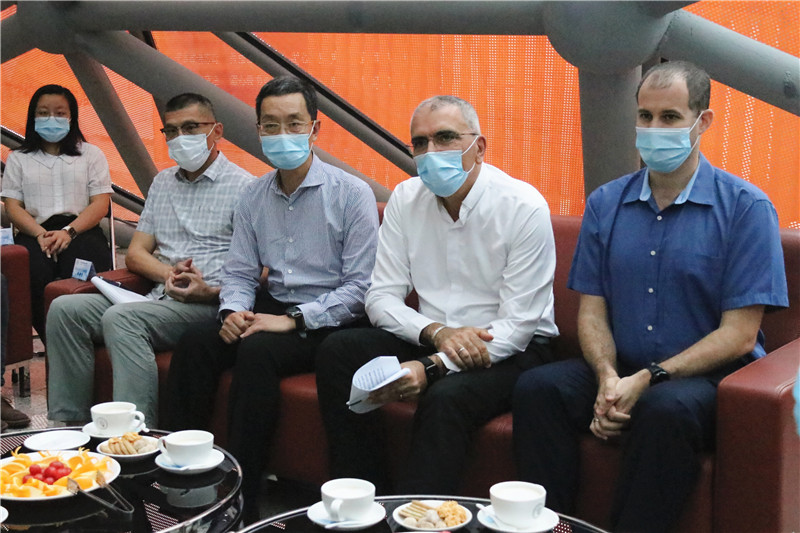 Tian Xuejun pointed out that China and Israel have built friendly relationships for a long time, and the people of the two countries share many similarities in learning, thinking and working. "I am happy that the faculties like the university and the students here." He highly appreciated the faculties' contribution to education. "I suggest you to fully grasp the opportunities brought by the development of the Guangdong-Hong Kong-Macao Greater Bay Area as the engine of China's economic development, boost Sino-foreign cooperation, and carry out collaborative innovation." He stressed that GTIIT should work hard to contribute to the creation of a new development paradigm in China, in which domestic and international circulations reinforce each other, as well as to a community with a shared future for mankind.

Tian Xuejun fully affirmed GTIIT's overall achievements. He pointed out that GTIIT has become an important platform for China-Israel cooperation and exchanges with rapid development and promising prospects. He said that the university should adhere to the high standard principle and focus on teaching features to attract more outstanding students. He also stressed that the university should give full play to its unique advantages, strengthen China-Israel cooperation to fight against Covid-19, and further promote social and economic development with high-level teaching and research.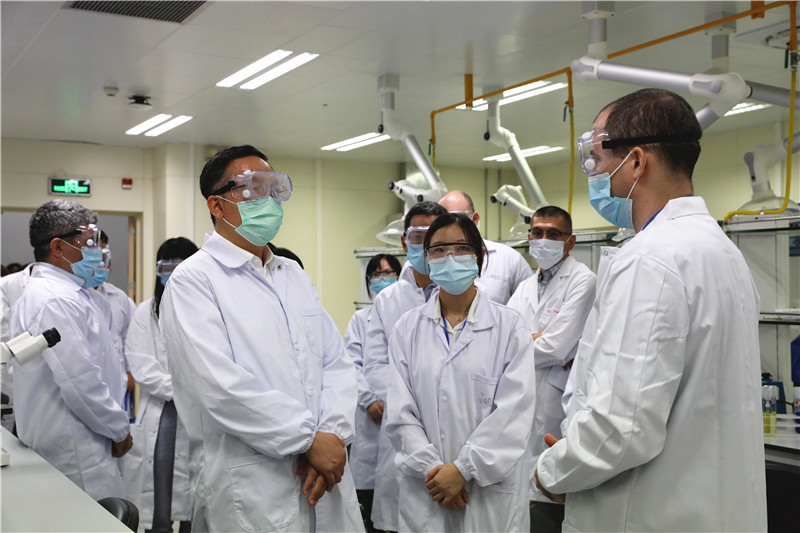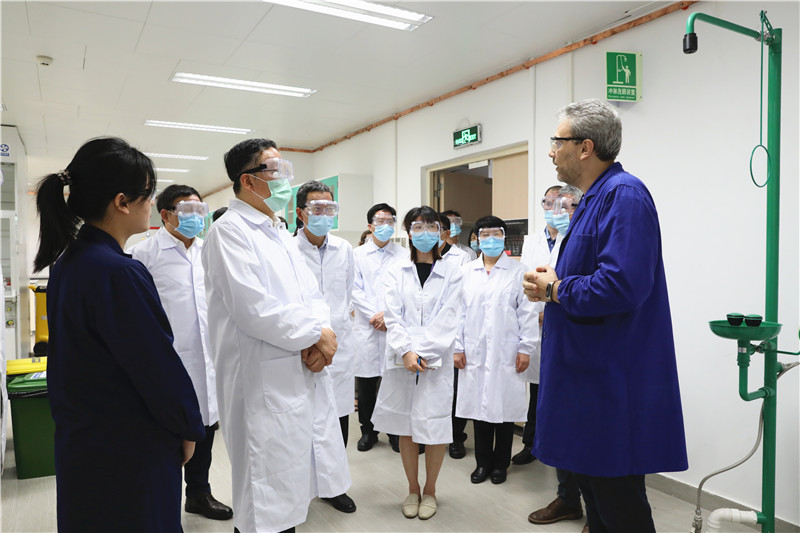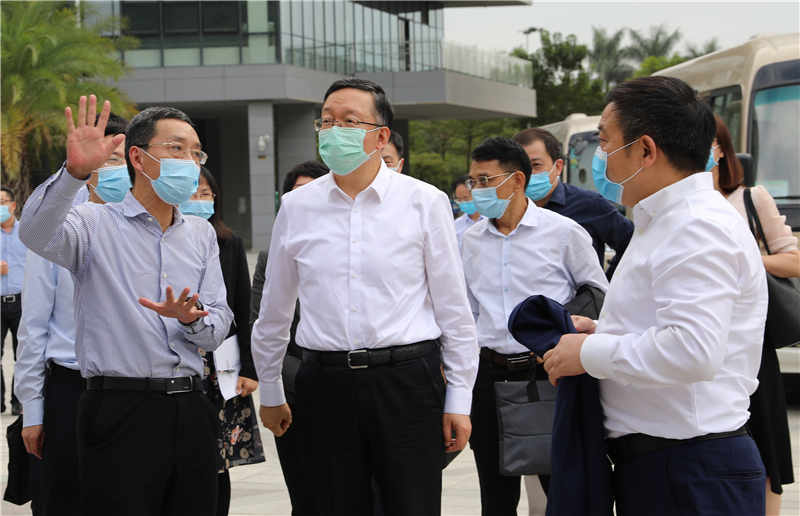 Tian Xuejun also visited the Microbiology Lab, the Analytical Chemistry Lab, the Pathogenic and Environmental Microbiology Lab, and the South Campus of GTIIT. He talked with students and lab managers to learn about students' learning and plans. He encouraged students to pay attention to the latest discipline development and improve their professional skills and all-round strength.

Text/Photos: GTIIT News & Public Affairs