Recently, a number of students from GTIIT have achieved great results in the 2020 FLTRP Cup National English Speaking, Writing and Reading Contest in Guangdong Province.
Liu Minwei, a senior student from Chemical Engineering Program of GTIIT won the Special Award of the Writing Group. In addition, Chen Xuanni(19BFE), Zou Yunfan(18BFE) and Dai Jiekai(19CE) won the Third Prize of the Writing Group. Li Yitong(19CE), Zhong Jinliu(18CE) and Chen Xuanni(19BFE) won the Third Prize of the Reading Group.
Related Reading:
Congratulations | 热烈祝贺广以学子在 "外研社杯" 广东赛区喜获佳绩
Will an English teaching environment help to improve students' English ability? Does studying science and technology programs help to form a rigorous logical thinking habit in English? What do students usually do to improve their listening, speaking, reading and writing skills? Students who have achieved great results in the 2020 FLTRP Cup National English Speaking, Writing and Reading Contest in Guangdong Province recently were invited to share their experience in English learning.
"Studying science and technology is complementary to learning English"
Students agreed that studying science and technology programs is of great help to improve their English skills in accumulating vocabulary and changing thinking modes.

"It helped me most in wording. Now I will not spend most of my time piling up rhetoric, but rather pursue the compact and unified structure and rigorous expression." Dai Jiekai said. For Zhong Jinliu, studying science and technology mainly improves her English from two aspects. "The rigor of science and technology not only has a great impact on thinking, but also is deeply reflected in the use of language. Firstly, the professional terms using in lab reports let me learn a lot of different expressions from those used in daily life. Secondly, the professional terms involved in science and technology have greatly expanded my vocabulary."

Zou Yunfan also said that studying science and technology helped her clear many obstacles on the way to English reading. "I often encounter long difficult vocabulary when learning English, but now when doing IELTS reading, I will not be afraid of long words anymore." Li Yitong feels the same way and thinks that it is not so difficult to read academic articles in English now.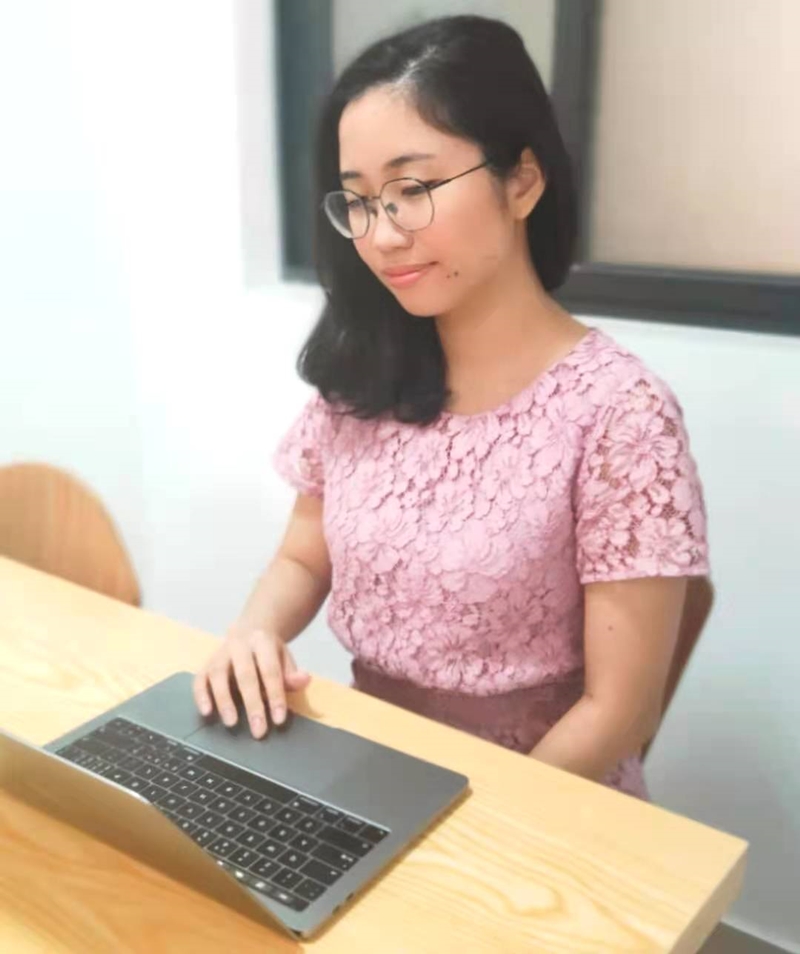 Li Yitong
"I have benefited a lot from English teaching environment in GTIIT"
For GTIIT students, the English teaching environment is both a challenge and a valuable training opportunity. Students study hard both in class and after class to form their own unique methods to adapt to English teaching.
Interesting classes can often ease students' concerns about English teaching. Zou Yunfan recalled her math class in the first semester of her freshman year. "The professor spoke slowly, and I felt that might be the characteristic of mathematicians. His class was very attractive to me." Zhong Jinliu takes classes as another way to learn English. She accumulates and expands vocabulary from every class. She also tries to analyze the pronunciation characteristics of different professors in order to better adapt to the teaching style of them.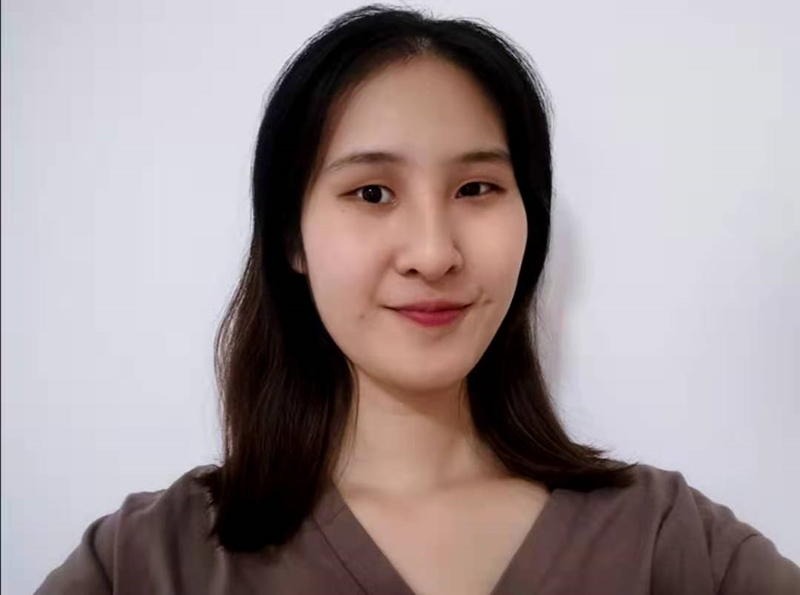 Zou Yunfan

For Dai Jiekai, immersing himself in an English environment even after class can help him better adapt to English teaching. "I think the best method is to listen more. In my spare time, I watch some English movies, listen to English songs, or watch some English speech videos, which can improve my English listening while relaxing. It is also important to do some preparation before class. Knowing what will be taught in advance greatly benefits my class listening." He added that thanks to the extensive use of English, he now can think and express in English more easily than before.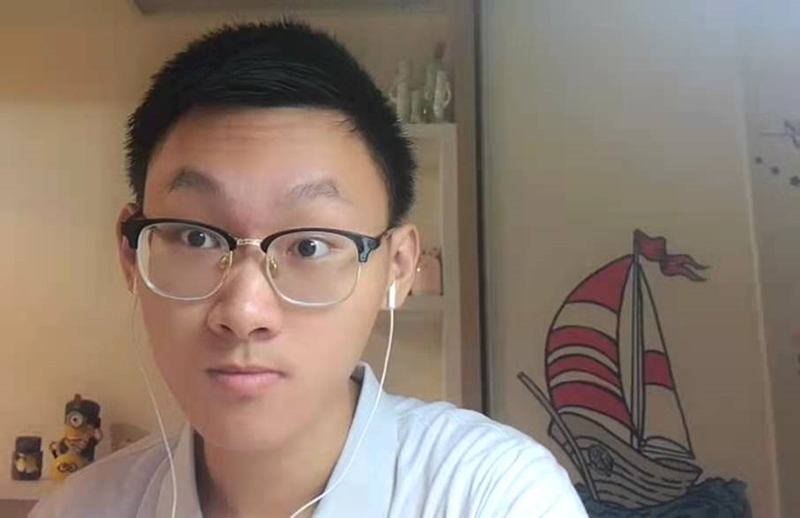 Dai Jiekai
In order to help students adapt to the English teaching environment better, in addition to providing preparatory semester for freshmen, GTIIT also provides targeted English courses for students of different grades to improve their English skills professionally and systematically. During the COVID-19 pandemic, Dai Jiekai took the course Technical English Communication. "I learned a lot from this course. The content The Present Graphs and Tables is very helpful for me in writing graphic explanatory essay." Zhong Jinliu once participated in the Free Talk class organized by Assistant Professor Huang Kai, dubbing contest and served as an English assistant. These experiences have greatly improved her English ability from different aspects.
Be Diligent and Keep Learning
Accumulation is actually the best way to success, especially when it comes to language learning.

"I write down the new words and sentence patterns that I learn after class, and review them regularly. I think listening and speaking is closely related to each other, as well as reading and writing. The training of writing and reading should be carried out simultaneously in order to be more effective." Dai Jiekai said. "As Connie sayid, smile and courage. I talk to professors in English as often as I can, seize every chance to learn from English speakers and adapt myself to the English environment." Said Zou Yunfan. Zhong Jinliu believes that it is important to make good use of the English teaching environment, "Learn from the classes and apply what I have learned in daily life."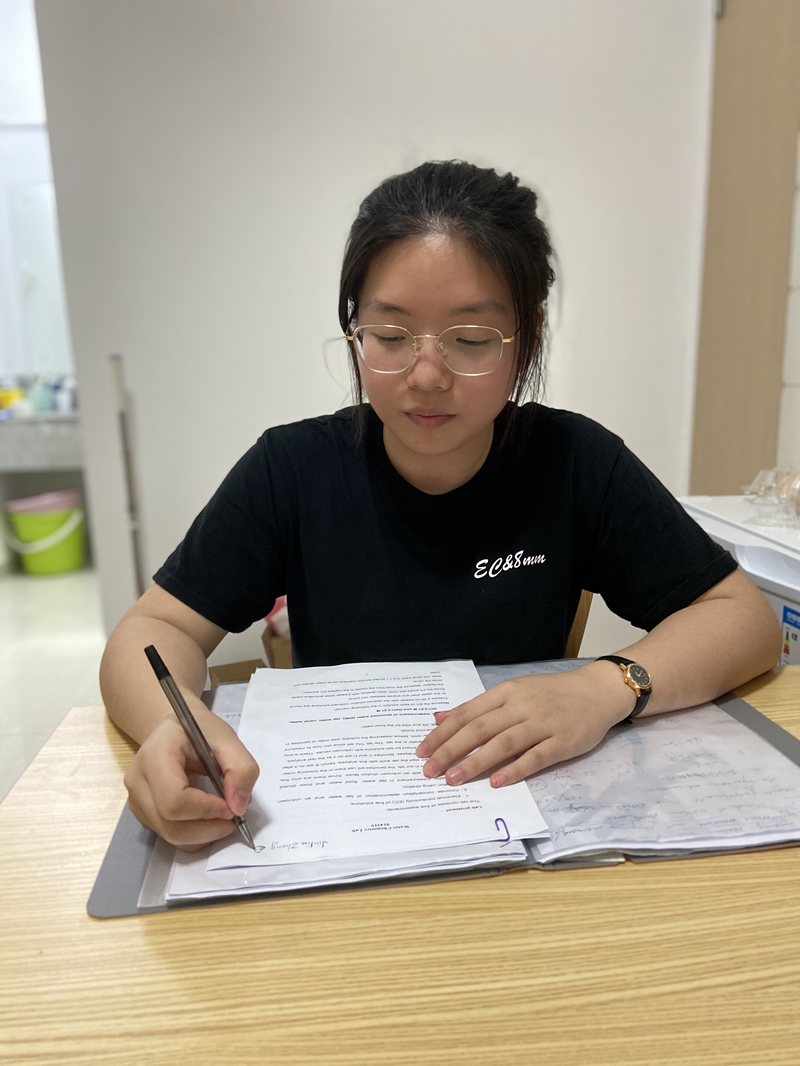 Zhong Jinliu

Chen Xuanni shared her learning experience from both listening and speaking. "Personally, I think watching videos at twice the speed is helpful to improve English listening. Pronunciation and fluency are two main points of oral English. My method is imitating and reciting. Keep listening until I can recite it. And don't forget to master the correct pronunciation rules."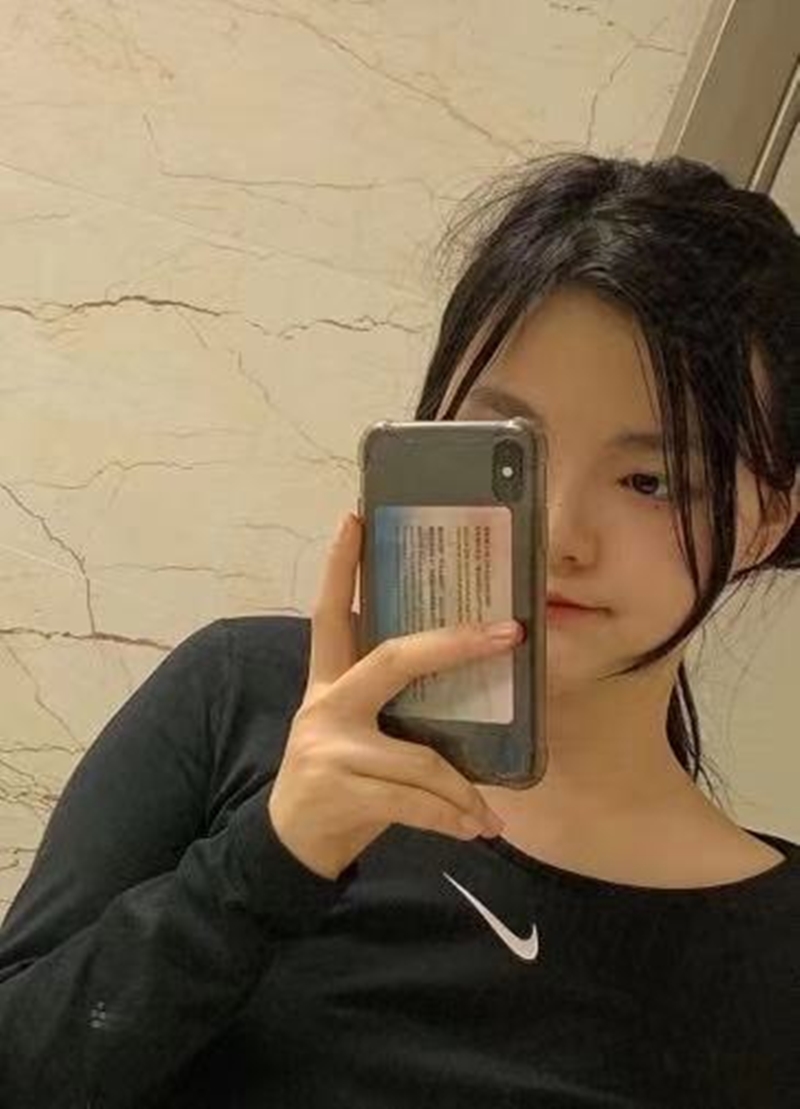 Chen Xuanni
In spite of the good results in the FLTRP Cup contest, the students still said that they need to learn more to improve themselves. Li Yitong wants to take two courses, Technical English Communication and Advanced Discussion provided in GTIIT so as to have a systematic study under professional guidance. In terms of speaking English, Zhong Jinliu said that the English teaching environment has provided a professional immersion learning atmosphere, but she still wanted to learn more expressions used in daily life to improve her English speaking ability. "I hope to expand my vocabulary, because abundant words can make communication more interesting." Said Zou Yunfan.
All achievements are inseparable from accumulation. You don't need to envy others. Study harder and you can be better!
Text: GTIIT News & Public Affairs
Photos: provided by interviewees