The list of the recipients of GTIIT Excellent in Teaching Award for the Academic Year 2019/2020 was announced. According to the comprehensive evaluation of teaching quality, a total of 10 lecturers, 10 tutors and lab instructors were selected.
Students filled in the Teaching & Learning Evaluation Questionnaire anonymously at the end of each semester to evaluate the teaching quality of teachers from the aspects of knowledge, preparedness, organization, clarity, responsibility and etc. Teachers are ranked according to the scores.
Thanks all our teachers for their dedication, professional work, and excellent achievements throughout this challenging academic year.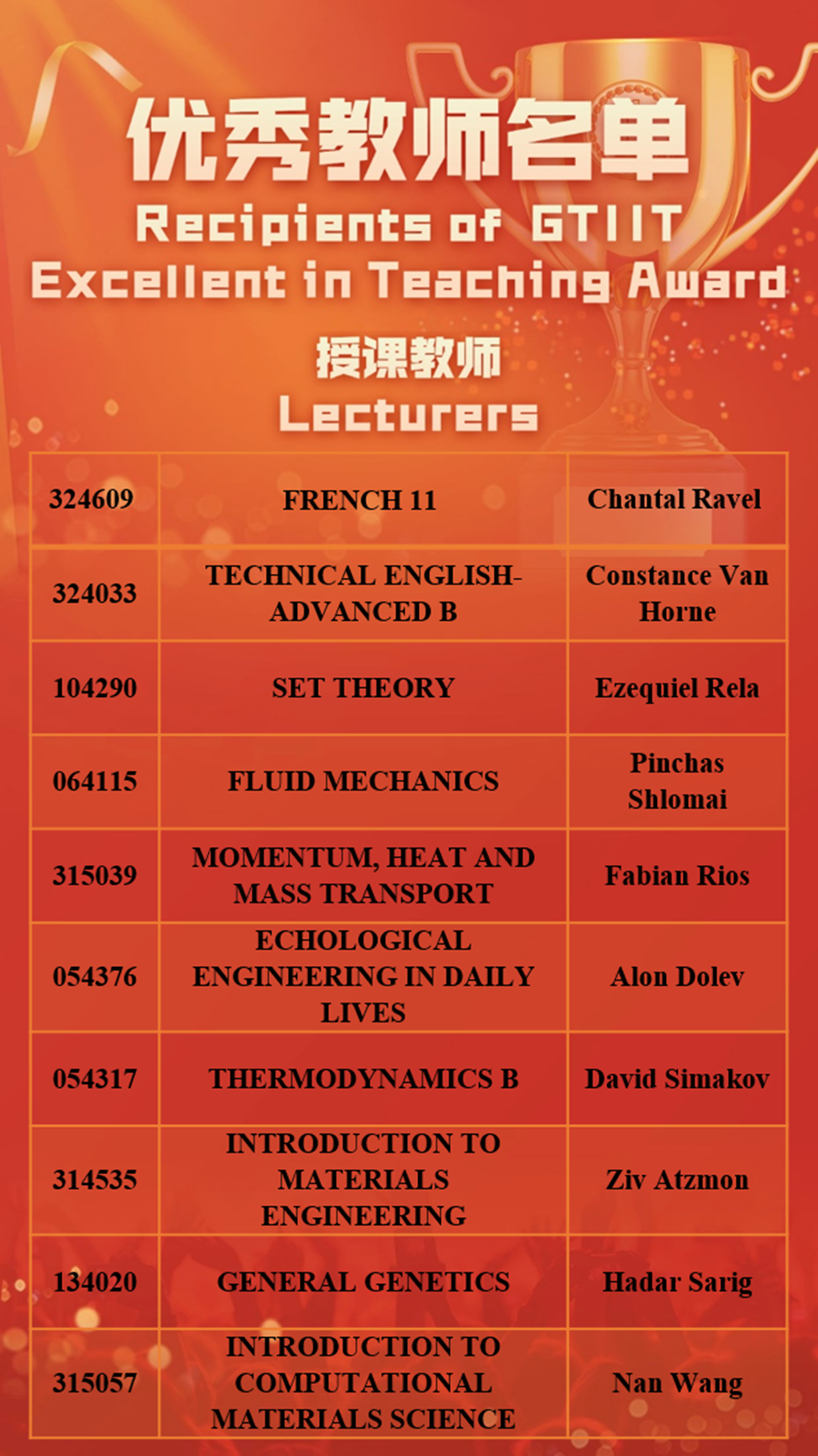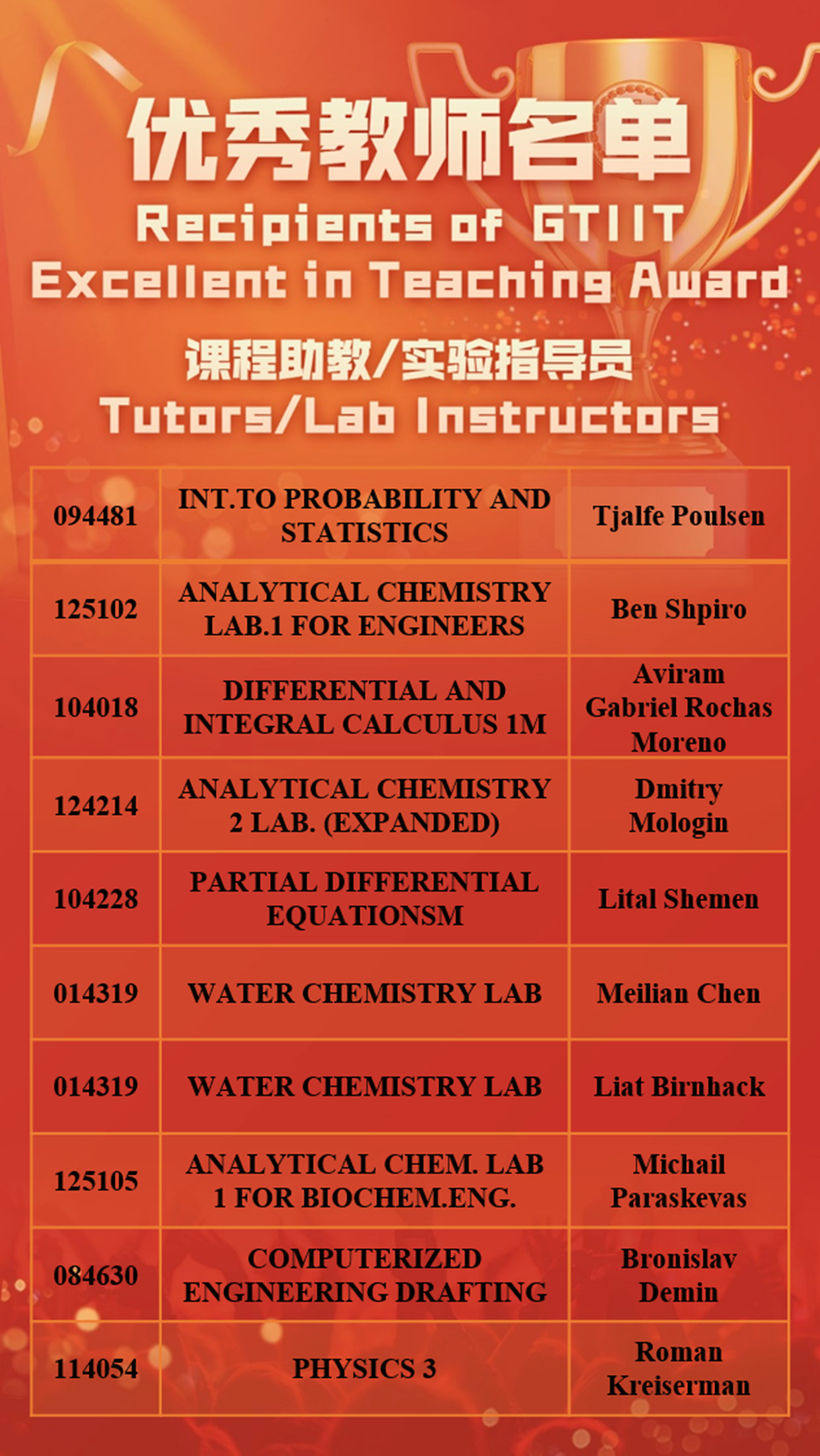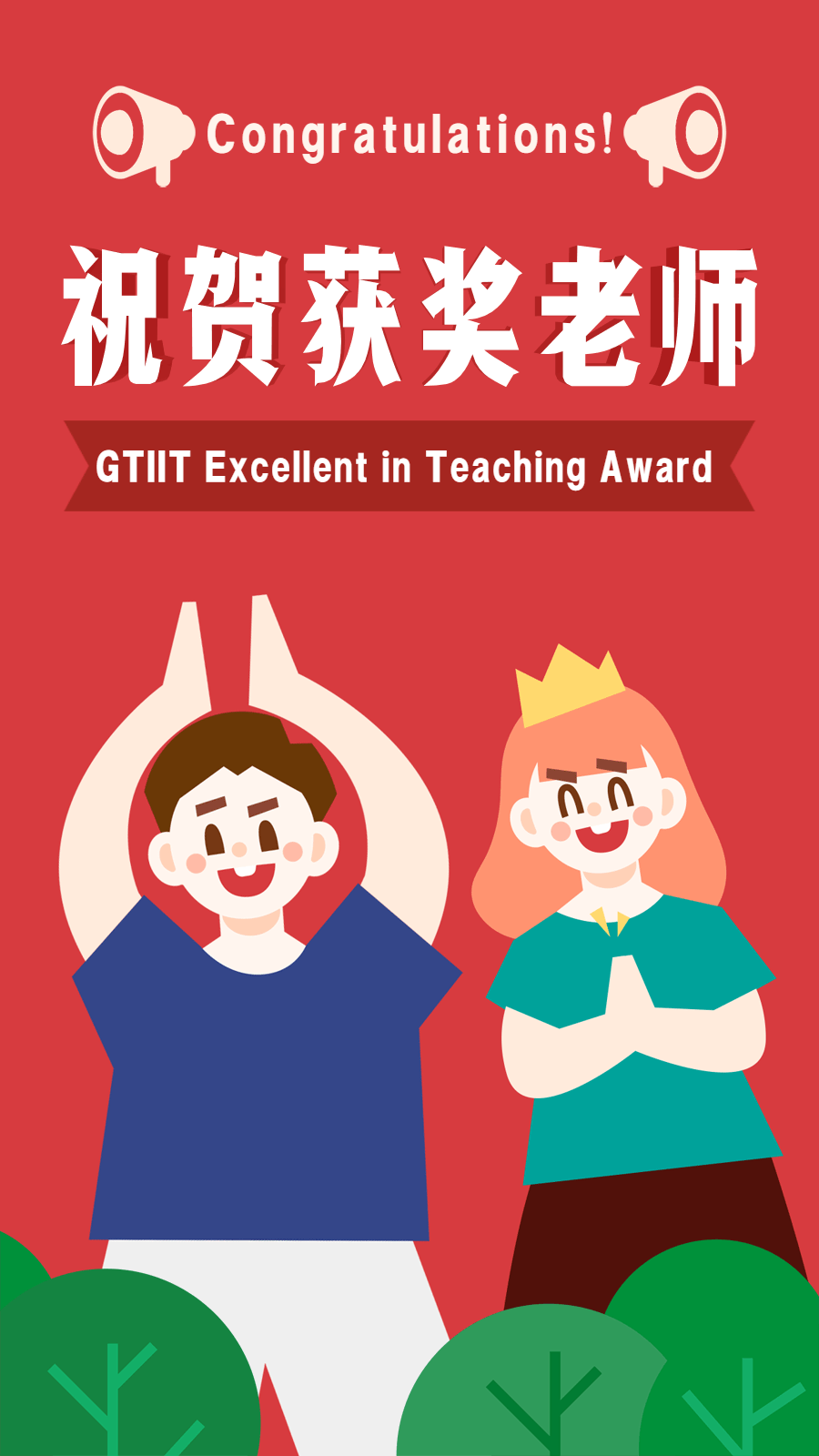 Text/Photos: GTIIT News & Public Affairs