GTIIT Flipped Open Day coming at MAY 2nd from 9:30 to 12:00.

Please scan the QR code below to get registered and the admissions office will contact you.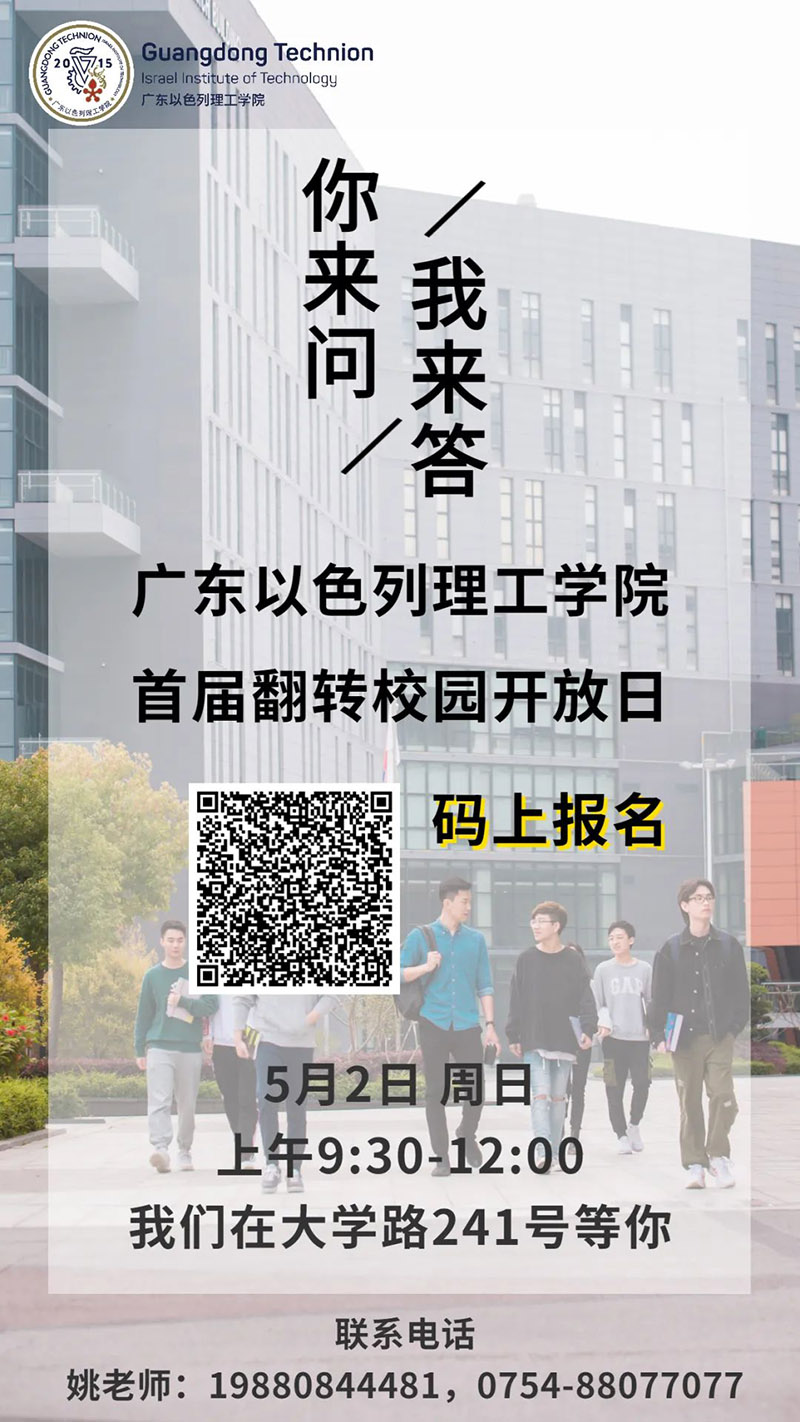 Flipped (inverted) is usually used in the field of teaching by referring to the readjustment of learning arrangement inside and outside the classroom, and transferring the playing roles of teachers and students. In so doing, students can be more focused on active project-based learning, with thoughtful questions asked and answered in the classrooms and deeper understandings of knowledge.
In fact, the 'question-driven' approach has always been the uniqueness of Israeli education, and that of GTIIT in specific.
In this upcoming open day, we applied the flipped model to make the event much more open. We invite you to think about what you want to learn and ask questions accordingly. In 9:30-12:00, May 2nd, come to join us on this fabulous, flipped open day!