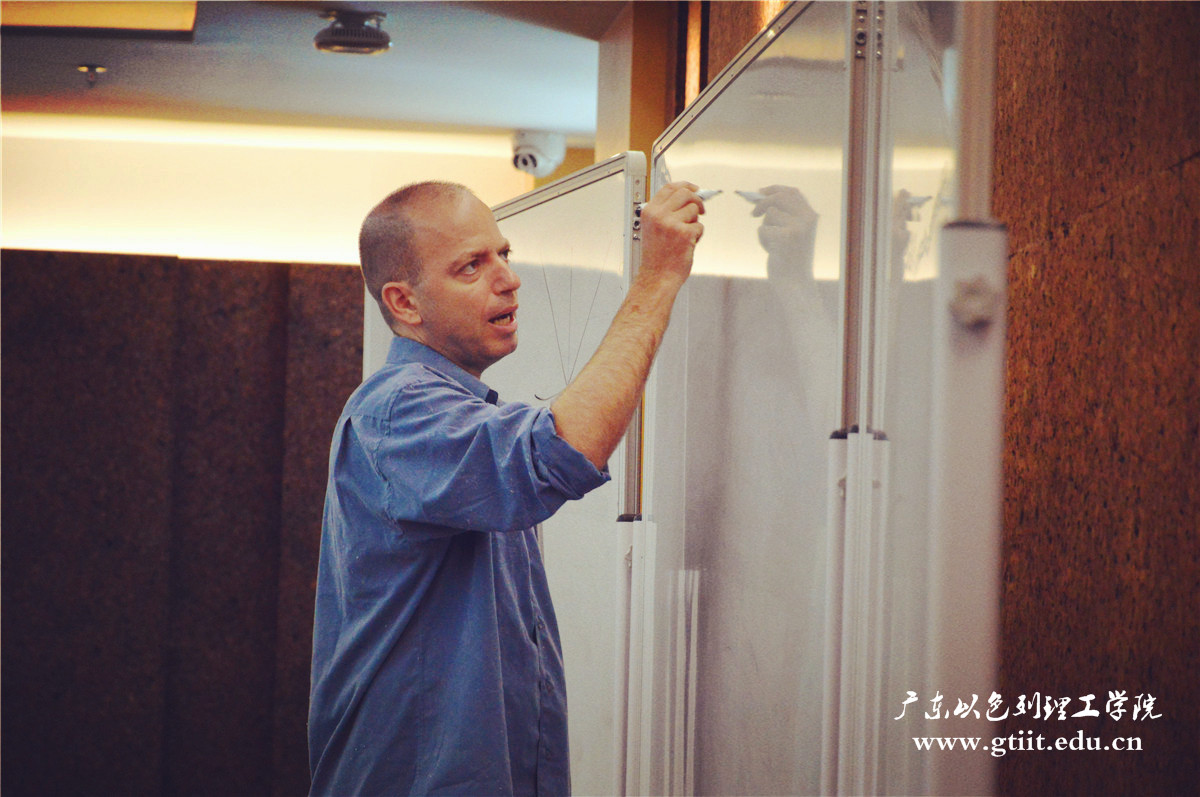 Rom Pinchasi is one of the mathematical teachers in GTIIT. He got his bachelor, master and Ph.D degree in Mathematics at Hebrew University of Jerusalem. Before Rom became a teacher in Technion, he went to Massachusetts Institute of Technology, U.S.A., for his post-doctoral period where he was teaching in the applied math department. Now, he moved to China and teaches in GTIIT this coming year.
Q: Why you chose to teach in GTIIT?
R: I have been to China twice before in 2000 and in 2005. I went to Tibet, Sichuan, Beijing and Xi'an. I have good memories from China and I like this country very much. When I heard about this job opportunity I didn't think twice and I decided to take my family with me to China for an unforgettable experience both for us as parents and for the children (one daughter of 5 years old and two baby boys). The offer from GTIIT is generous and it came in a good time where we had the new baby twins. I love experiencing new things all the time.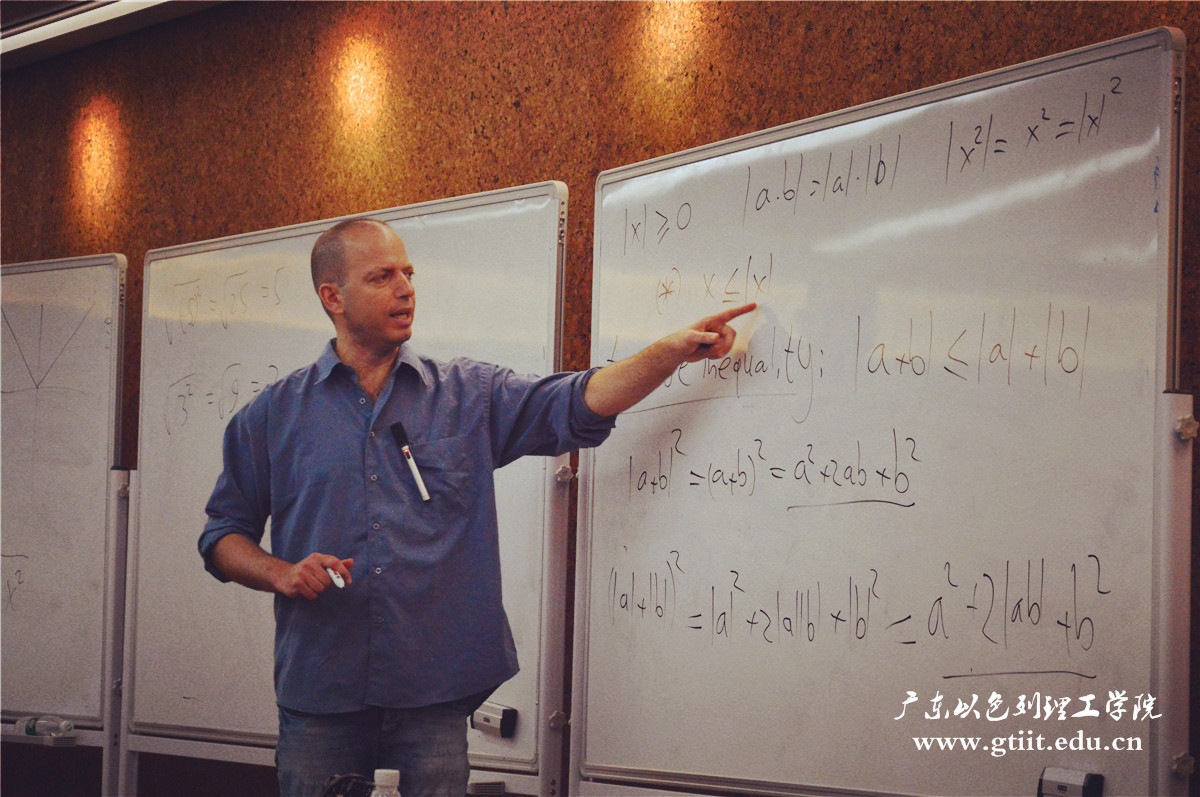 Q: What do you think of GTIIT students?
R: They are at a very good level. The threshold of GTIIT must be high and I believe they used to be top students in their respective high schools. It is nice that they ask a lot of questions. They have high interest and ability in mathematics. Even though mathematics is not their top interest at GTIIT, they still have high interests in it. I don't know them much personally, since there are 110 students in my class and at the moment I'm here for around two weeks. Yet I believe they will benefit a lot from our courses and learn efficiently.
Q: Since there are so many students in your class, how could you know the level of your students?
R:It is too early to tell at what levels they exactly are. They are obviously not all at the same level. I ask them a lot of questions during class all the time – about whether they know this theory, and that theory, this equation, that formula, etc. I answer their questions during the class, at the office and during the break. I meet many students after class. Moreover, we give students homework every day, roughly 10 questions per day. According to the questions and their answers, I can comprehend their levels. So far, I am very pleased.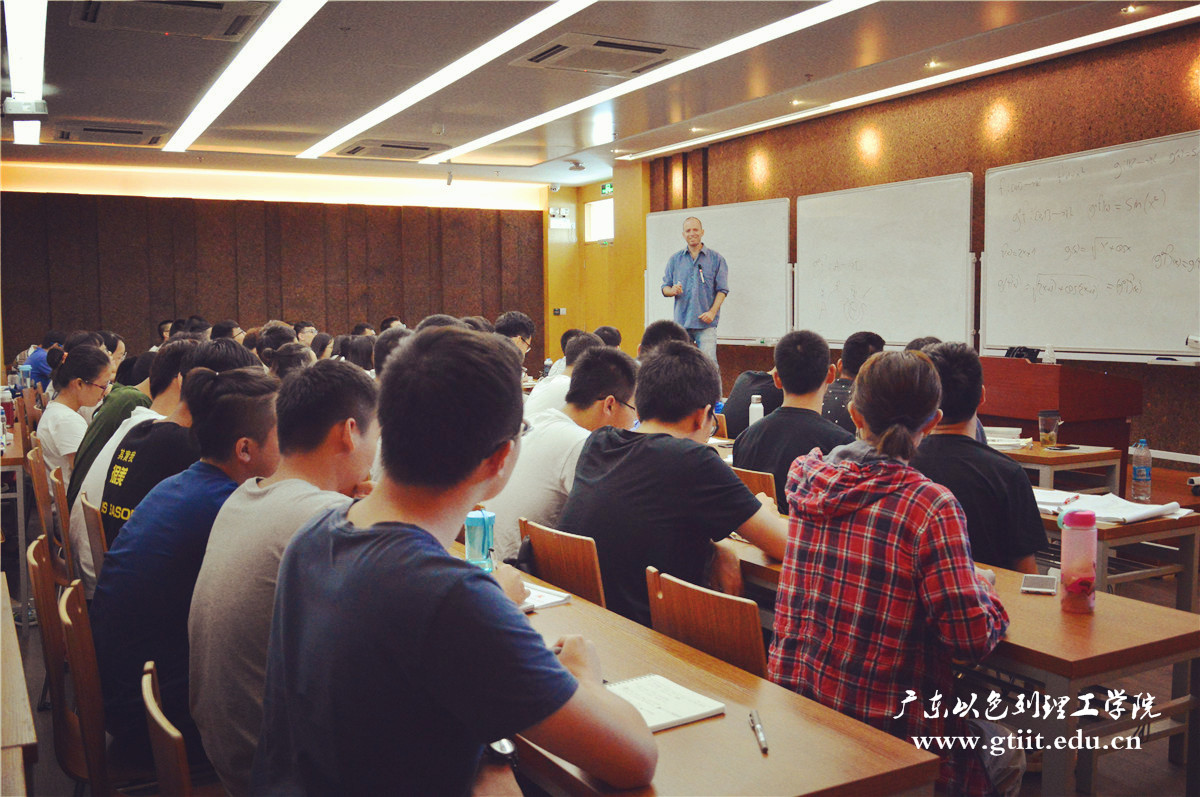 Q: Could you please give some advice for students to learn mathematics?
R: The most important thing is to be curious. You need to be curious. Not to stop asking questions. To learn mathematics well, you must love it. Be open-minded and critical to make sure every step is correct.
Q: What do you think of the idea of GTIIT as bringing the Technion to teach in China?
R: The Technion is a leading university worldwide. Technion has different methods of teaching, which come from experiences in America and Europe. When the strengths of these questions-oriented and practical methods, meets with Chinese students' strengths, like memorizing and hard-working, students can only benefit. Secondly, we bring here our best faculty. We are serious about our teaching. The level of teaching is high and we have high level of materials. For example, not every university has preparation period, which lasts for 5 weeks as we have here, even before the academic year has opened.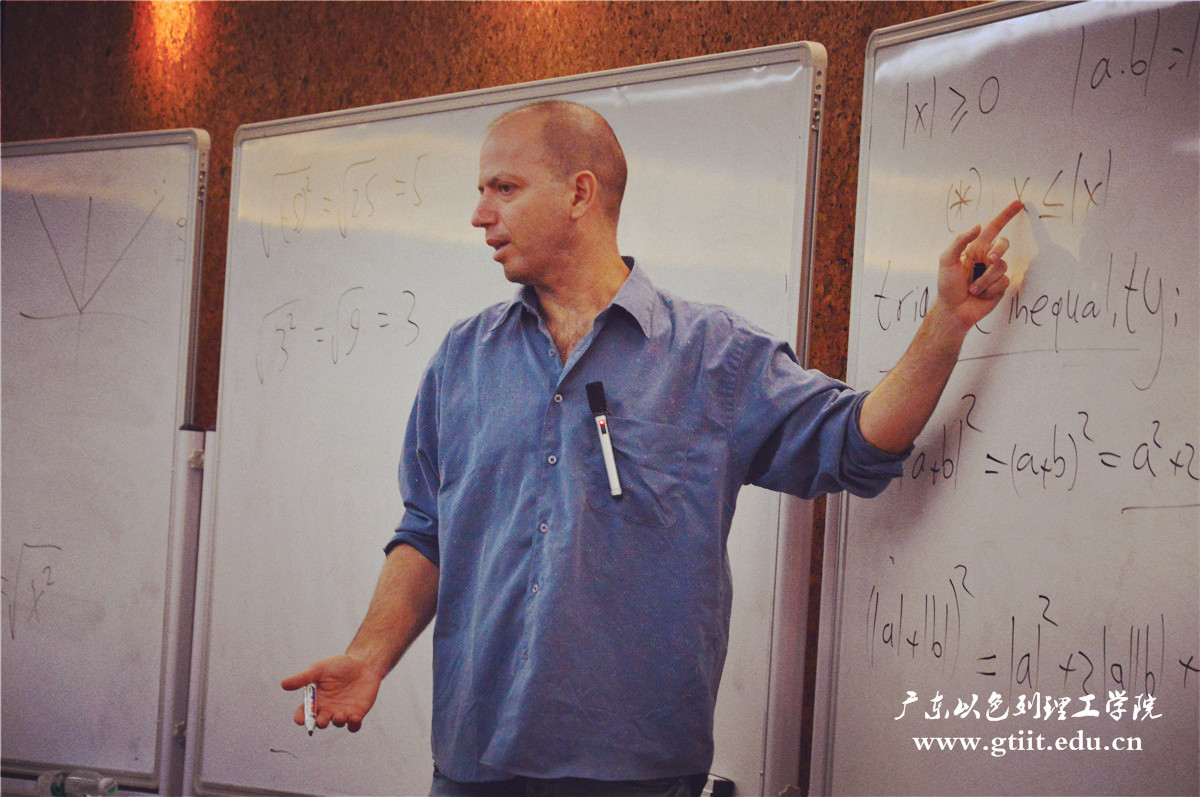 Q: Do you have any interesting experiences here?
R: I have been teaching Chinese students during the year in Technion in order to prepare myself for GTIIT, and indeed I believe I experience less "cultural shocks" than what I could have. To my surprise, students in GTIIT ask more questions, and are not afraid to make mistakes. Surprisingly they are more cooperative during class than Chinese students in Technion. I believe that teaching Chinese students in the Technion helped me in better understanding of the English of the Chinese students both in terms of the accent and the gaps in the vocabulary and scientific terminology.
As for personal experience, I went to buy food at Walmart in the city where I accidently met a Chinese student from the Technion whom I taught just a few weeks ago. In another occasion I went to the city to buy bike. After I could not find what I wanted I stopped someone on the street who was biking and asked his help. He and his friends helped me to find a good bike and few days later we met in GTIIT because they were friends of one of my students here.
Another interesting thing is that students here clap and cheer after class. I am embarrassed and ask them not to do this because maybe some day I will give a bad class, and then I will be offended once they don't cheer for me. In Israel students usually clap and cheer at the very end of the semester.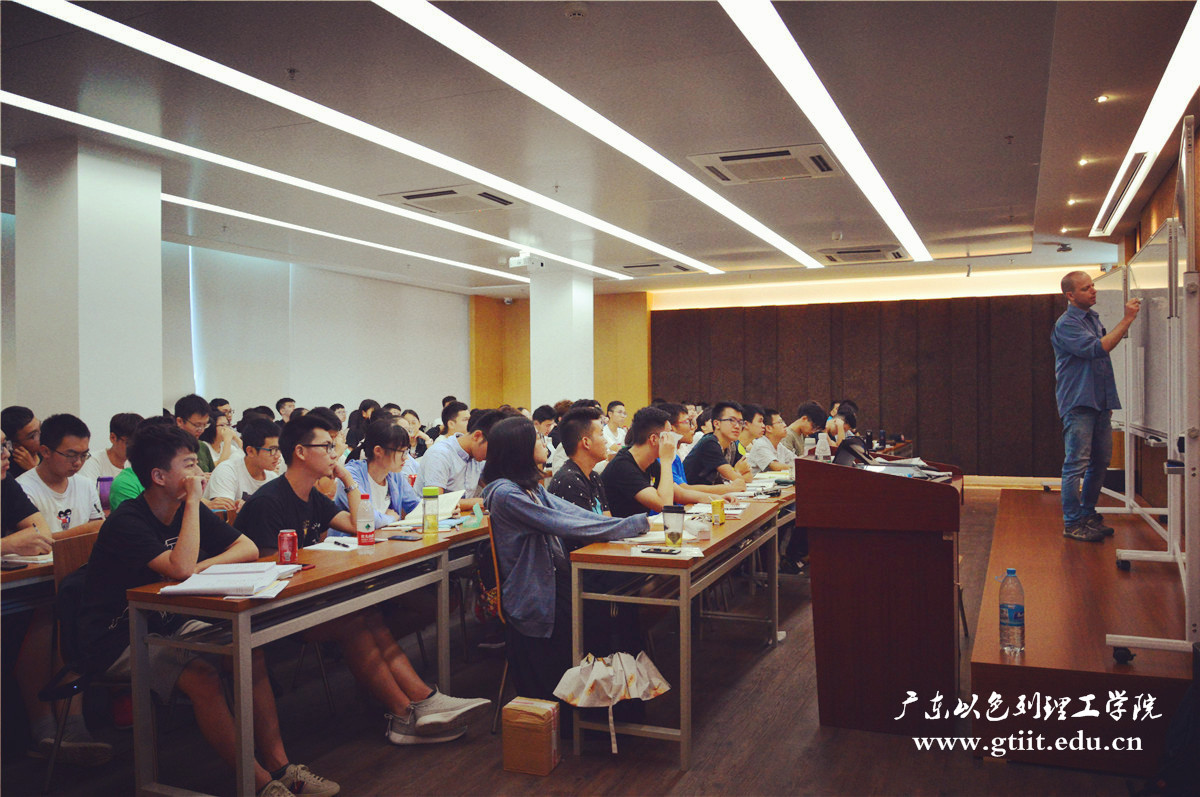 Q: One of our teachers said that she was surprised that students would stand up when answer questions to show their respect. Are you also surprised?
R: Oh, I must say that I was not so surprised. I thought they stood up to make their voice heard by the whole class. I had no idea this is actually a tradition...(laughs)
Text/ Photo by News and Public Affairs Department