"How did you control the variables when experimenting?", " What problems do you want to solve? And How?", " What are your conclusions?"……GTIIT held a special scientific exhibition yesterday – one of the final examinations for students from Biotechnology and Food Engineering.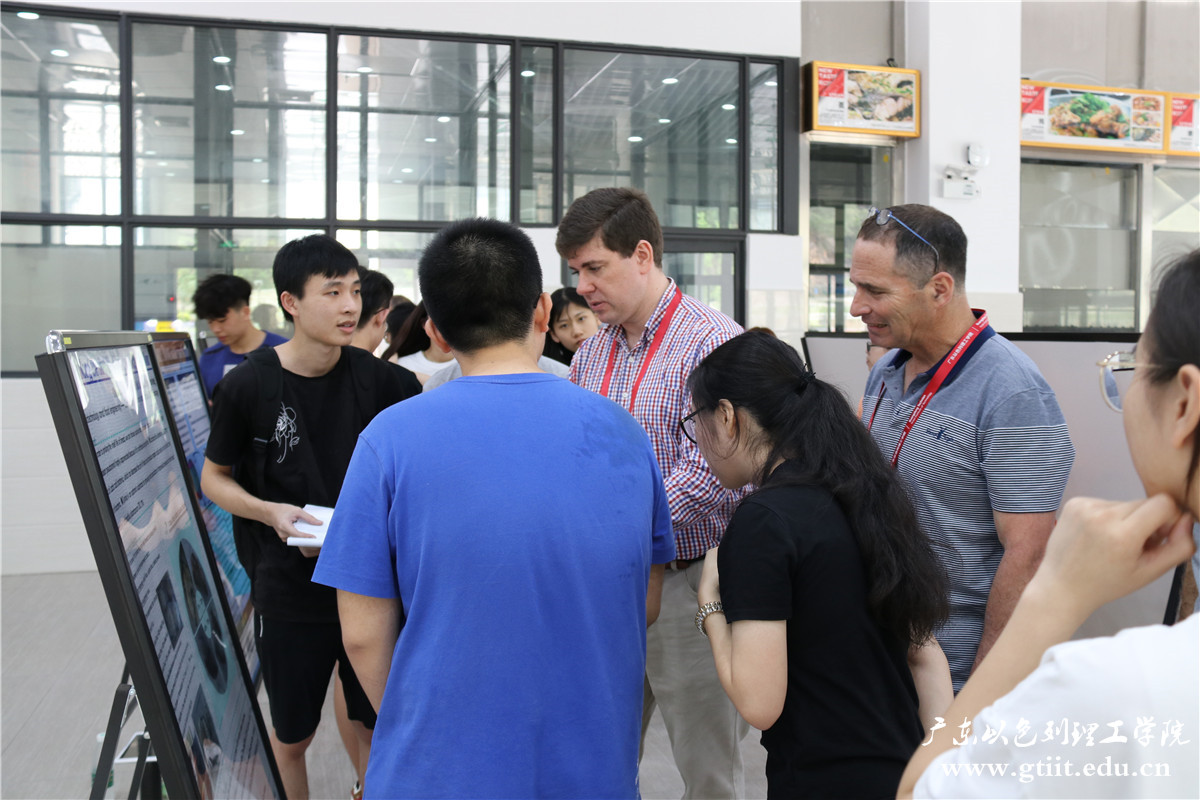 This is a final examination without test papers. 69 freshmen from Biotechnology and Food Engineering were randomly grouped, 3-4 students for each team. After selecting topics, they collected materials for their own research which are finally presented in elaborate posters. Students are supposed to demonstrate their results to examiners on the spot and answered the questions. Two group of examiners, consisting of Yigal Achmon, the lecturer, together with the invited professors, Markus Walkling-Ribeiro, Lital Shemen and Ziv Atzmon, put questions to each group in turn and gave scores to students basing on their comprehensive performance.
"Anticancer Drugs from Marine Sponge", "Use Microorganism Packing Bag to Protect Your Meat", "Purple tomato? High-Anthocyanin Tomatoes: Have Longer Shelf Life", "Wanna Milk of Better Quality? Use Another Way Instead of UHT!", "Curing HIV Is Possible!!!", "Do You Like Puffed Food?", "Environmental Protection Hero – Biopesticide", "Turning Seaweed into Fuel by Engineering Superbugs", "Best Cancer Fighter: Nanorobotics", "How to Feed the World? Research about High-yield Rice"…… students said that they have mixed emotions towards their meticulous work.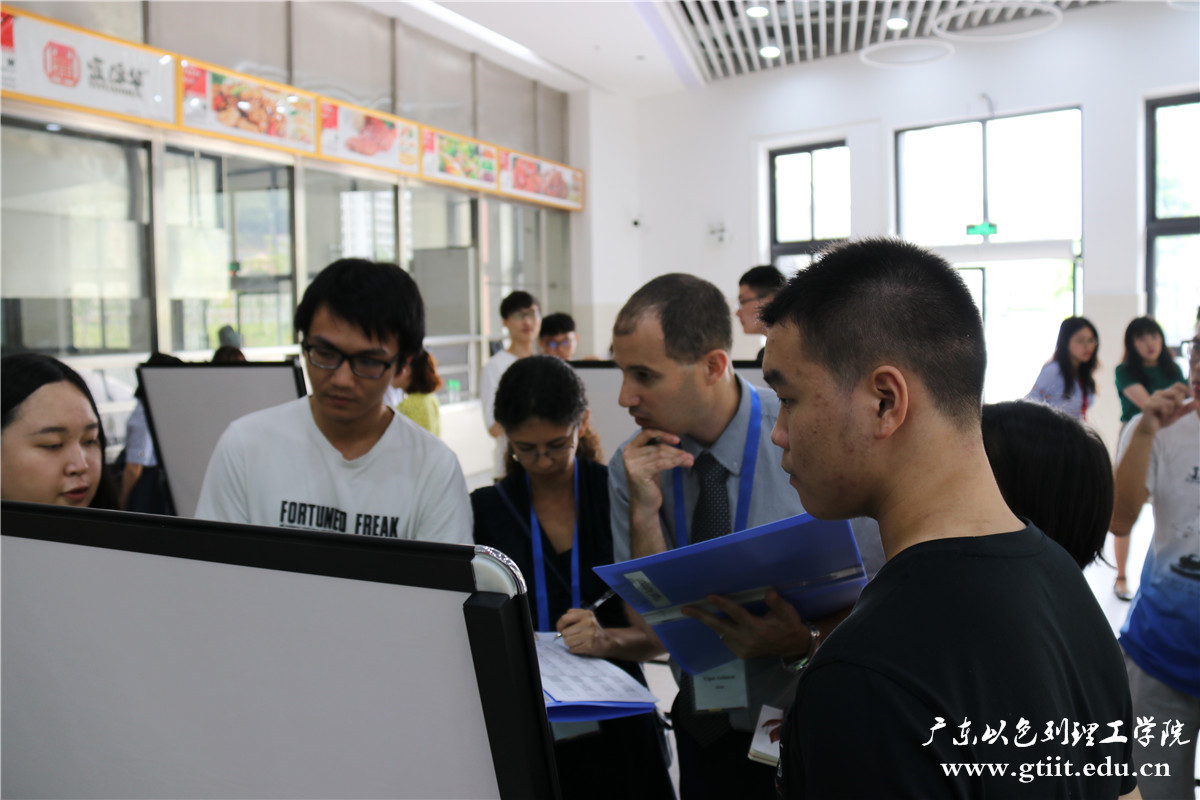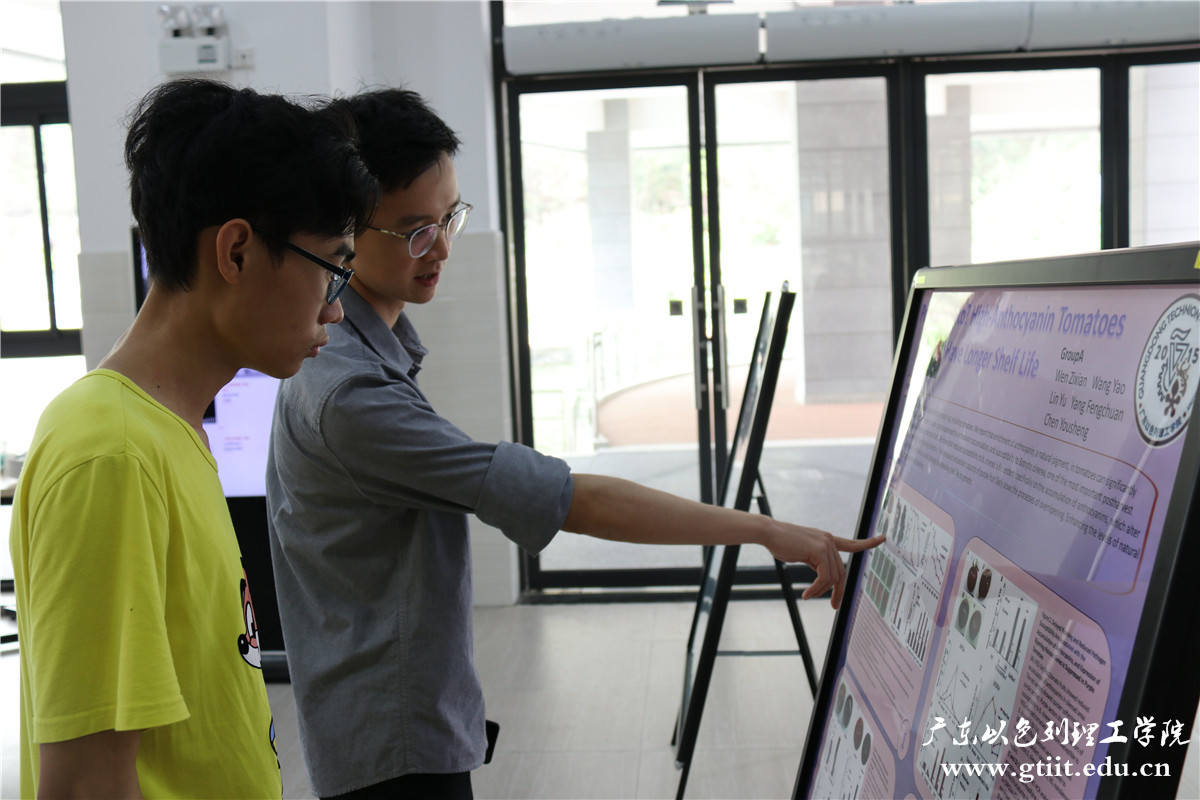 Hong Haozhen, a student from Biotechnology and Food Engineering, commented that this "examination" test not just their knowledge but also their learning capabilities. Prof. Yigal explained, the "examination" aims to cultivate students' creativity, innovation, learning capabilities and teamwork spirits. Students are required to design posters, to discover and solve problems laying in arduous scientific papers and to apply what they learn in a short time. More importantly, students need to show their teamwork spirits, since there are randomly distributed into 17 groups, teamed with students unfamiliar with. Students, additionally, are pulled out of comfort zones and have to learn how to adapt new environments.
Liu Minrui, another student from Biotechnology and Food Engineering, said, though their teacher would give them some advice in the class, difficulties remained to be solved thanks to the materials are all in English. Yet these experiences largely enrich their knowledge base. As we can see from the exhibition, topics selected cover a wide range of fields, such as agriculture, industry, life science, environmental science, food engineering, etc.
"Obviously, as you can see from the posters, students had invested a lot of time and efforts into them. Their capabilities and speed to learn is amazing! The results are satisfying. I am proud of them." Prof. Yigal concluded.
GTIIT promotes communicative methodology featuring interaction and exchange. This guided and research-based approach will enable students to play a main role in the learning process. GTIIT cultivates students' learning capabilities and leadership skills, enabling them to think independently and improve their fields, as well as to develop new products/technologies.
Text/Photos: GTIIT News & Public Affairs