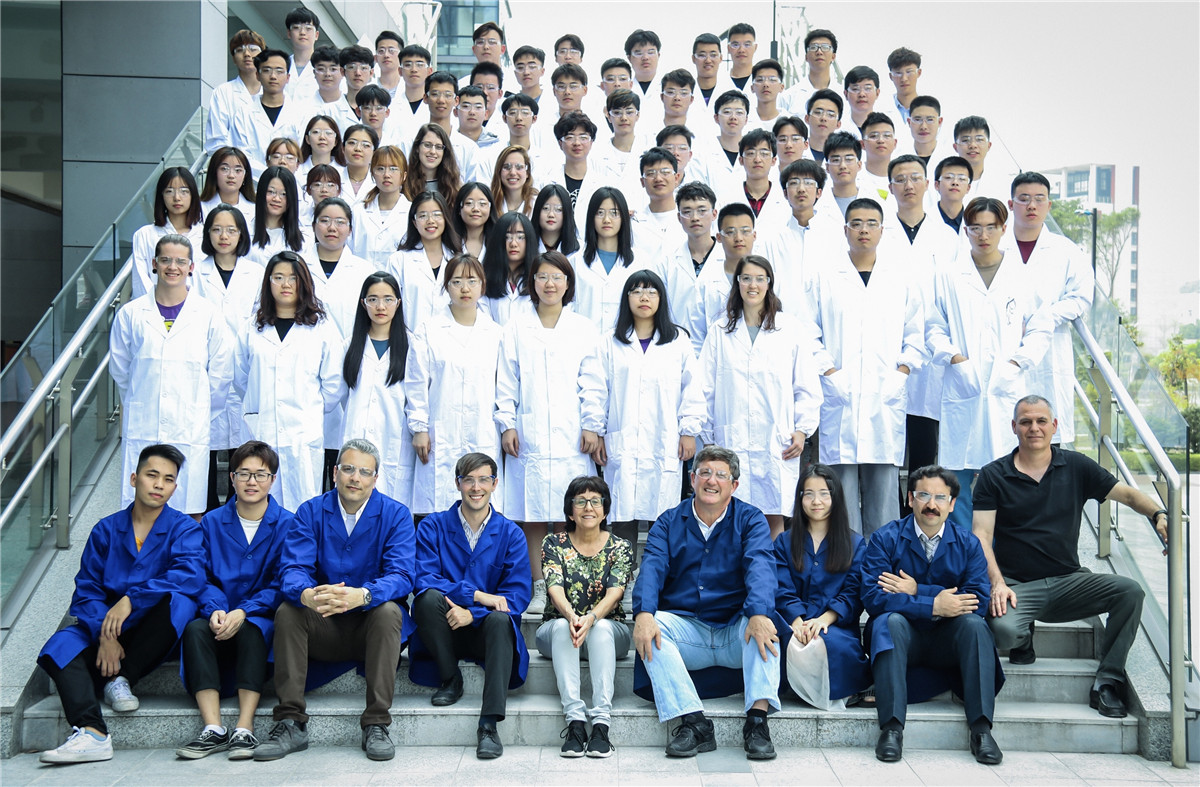 Keywords: World-class, Design concept
With high standards and strict requirements, GTIIT teaching labs are designed to meet the needs of cultivating world-class talents. They not only consider the rationality of layout and operation but also pay attention to the user-friendliness and safety of the operating environment. From the perspective of intrinsic safety, safety designis implemented for the whole project. Academic Supervisor of the Organic Chemistry Lab, Associate Prof. Yoav Eichen was very excited when he saw the scene and commented the fume hoods as "The top of the world and the bestof the best". "These are the best teaching labs I have ever seen. We provide the best equipment and environment, aiming at cultivating first-class talents. Our labs will be very busy."
Keywords: Independent use, Teaching equipment
GTIIT teaching labs are equipped with "Protect series" fume hoods, the latest products manufactured by Wesemann. Walking into one of the chemical labs, you can easily find rows of new fume hoods. The organic chemistry lab is equipped with 50 fume hoods, ensuring that each student has an independent fume hood to carry out experiments. Mr. Howard Li, Director of the Campus Construction Department introduced that the PROTECT-model fume hood in the wind speed of 0.3m/s can achieve the same effect of ventilation as general fume hood in the wind speed of 0.5m/s. The exhaust gases generated during the experiment can be exhausted timely. Therefore, users can avoid to be exposed to hazardous gas, while explosive atmosphere is effectively avoided to form when using flammable and explosive gas.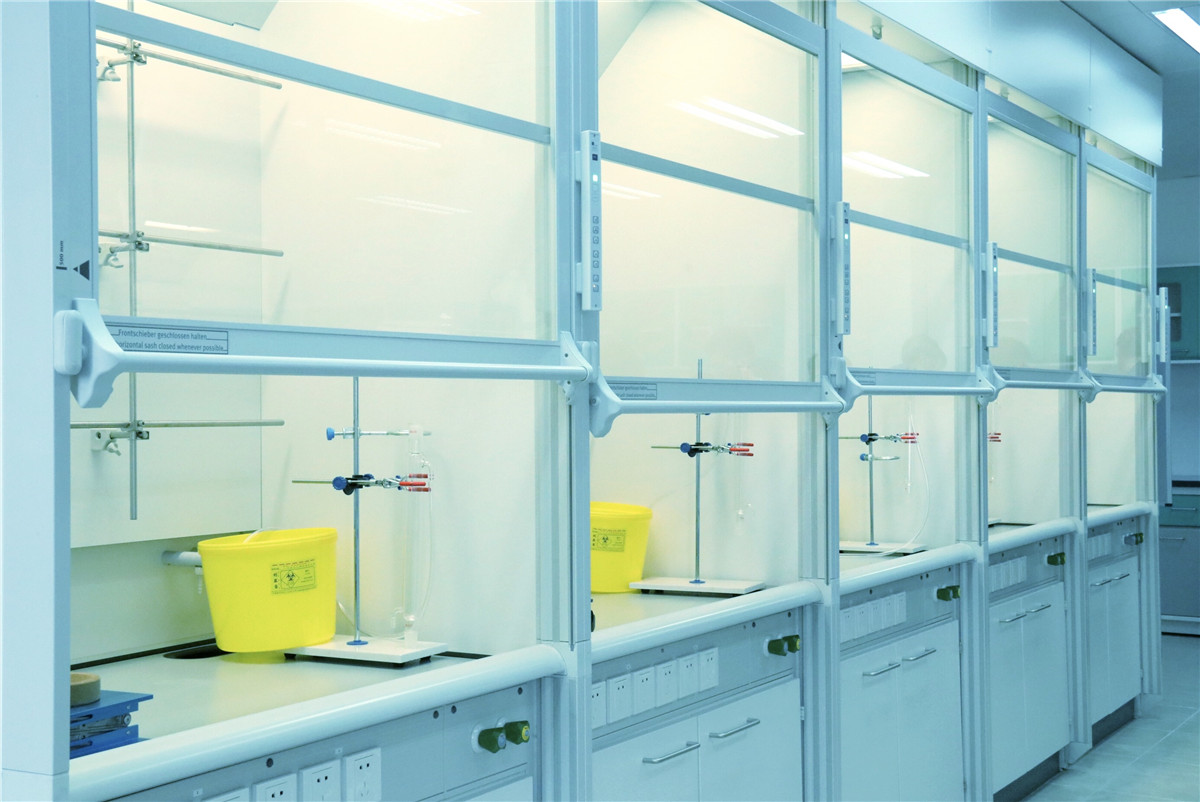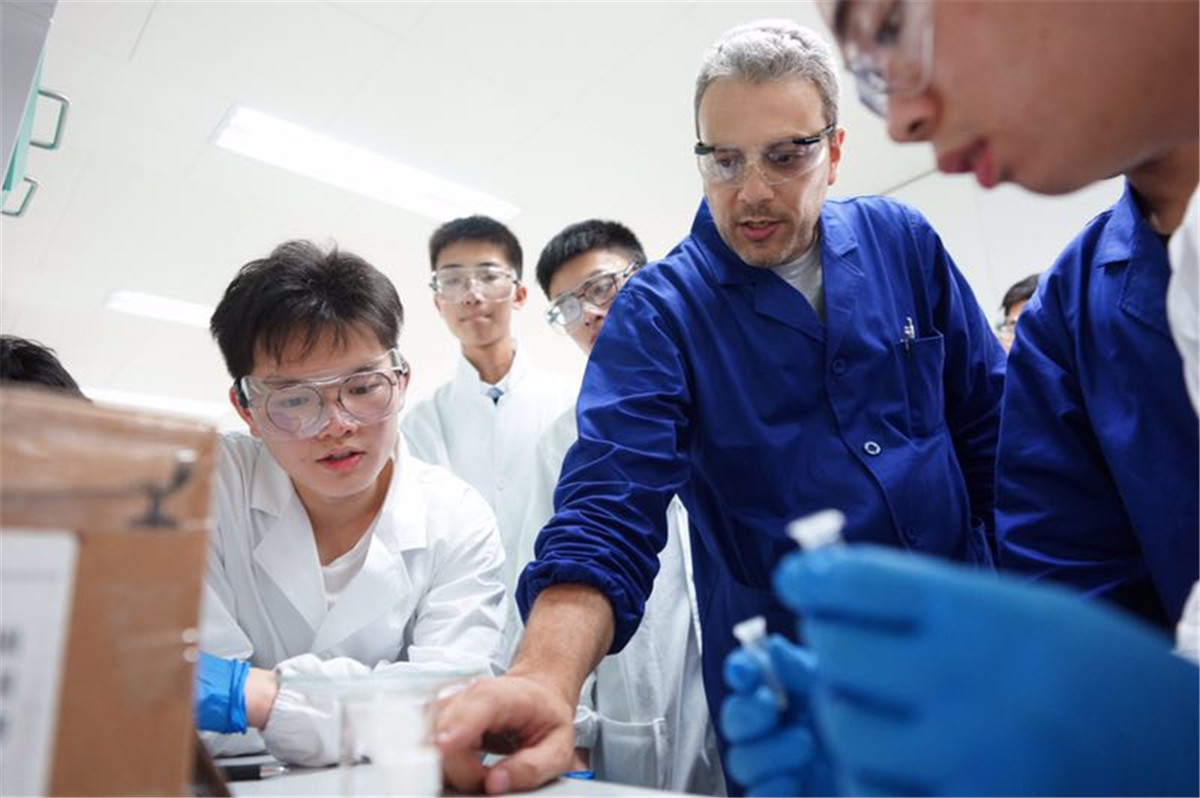 Advanced equipment such as high-level infrared spectrometers and ultraviolet spectrometers are also provided. Senior Chemistry Lab Manager, Dr. Rina Arad used one of the UV spectrometers and introduced its function. "Samples were analyzed by spectrometers to get components information so that students could judge whether their experimental designs and results are good or not". She added that these type of spectrometers are generally equipped in advanced labs, but at GTIIT they have already been used in undergraduate teaching.
The teaching labs building meets the Technion requirements and national standards, which ensures the safety of professors, students, samples, data, instruments, systems and the environment by emphasizing safety design in all aspects, including the functional layout, airflow control, intelligent monitoring, emergency fire protection, system management, etc.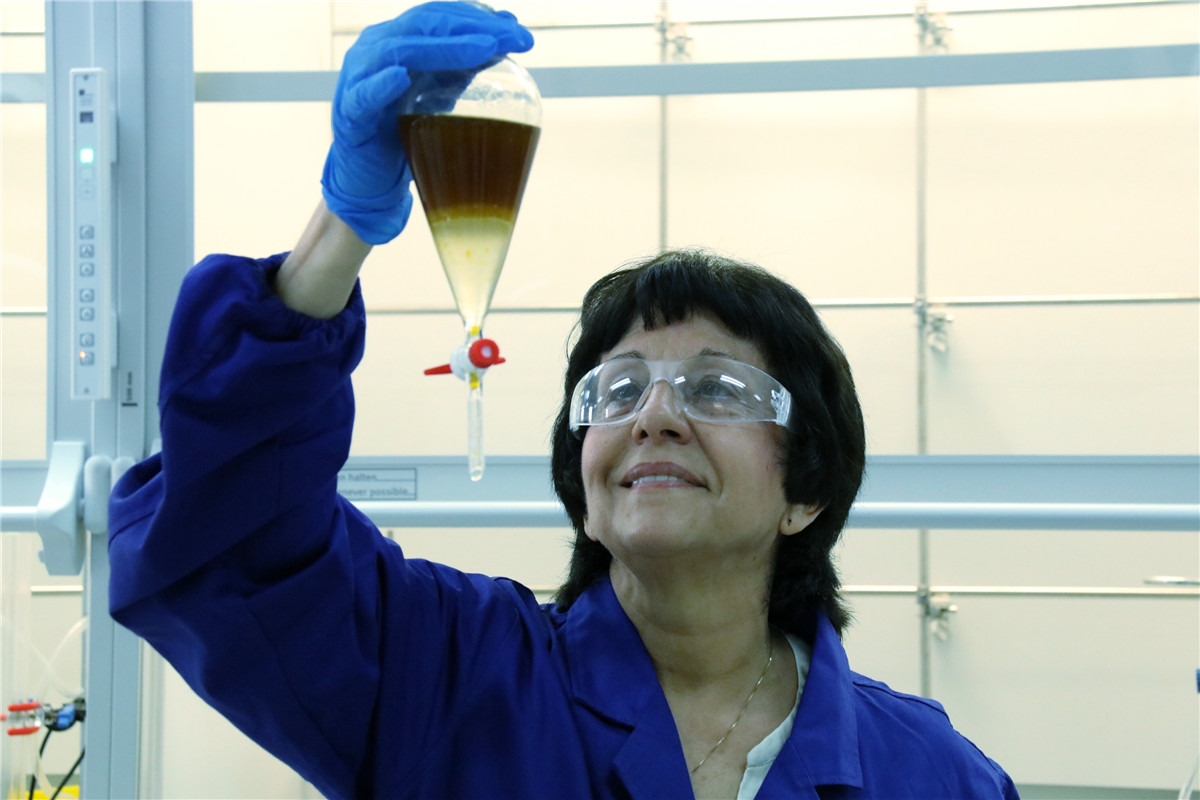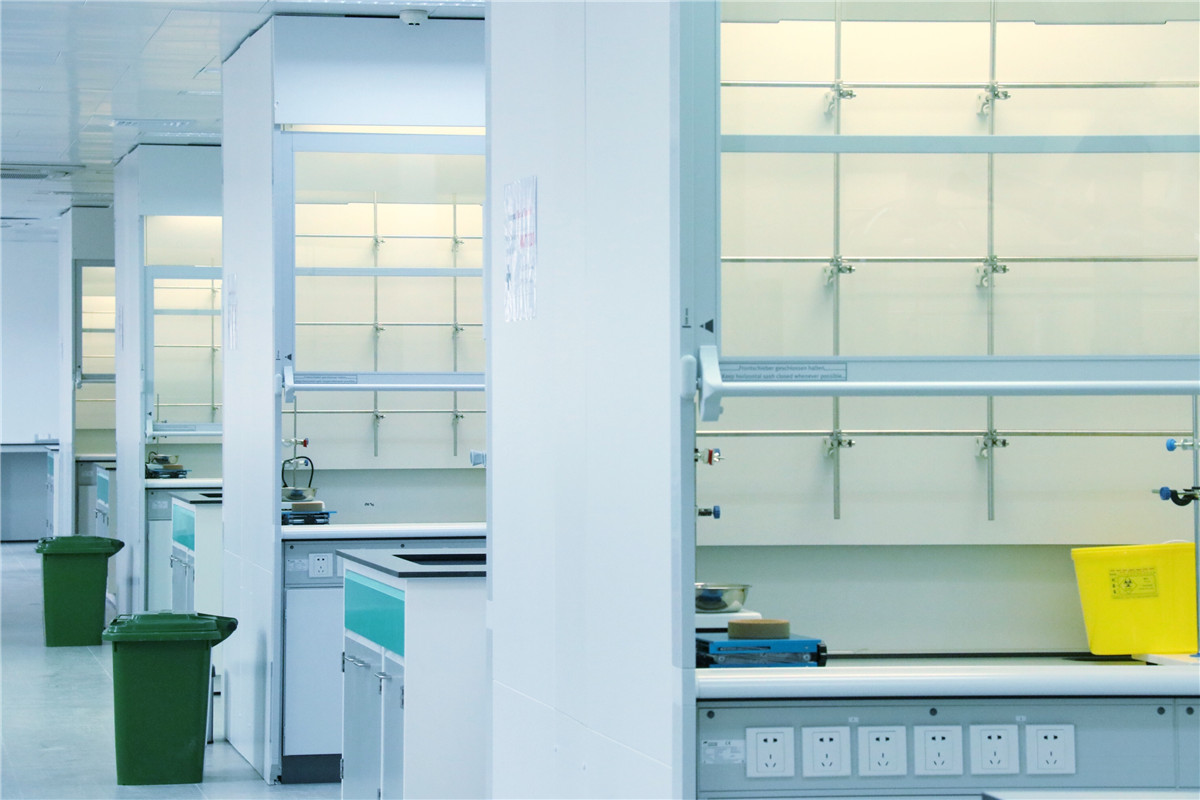 Associate Prof. Yoav Eichen extended his hands to show the distance between the fume hood and the experimental bench. "It's more than 1.8 meters, which can provide a safe environment for students to carry out experiments. In case of emergency, we can come to them very quickly." He added that we ask students to speak English in the labs but they are allowed to use native languages such as Chinese and Hebrew in case of danger.
With a student-lab tutor ratio of never more than 8:1, teachers can carefully instruct students to master standardized experimental operation skills and to tackle problems in time. "Standing postrue allows you to react quickly in case of emergency," Dr. Jamie Wright said to one of the students sitting in front of the fume hood and patted his shoulder.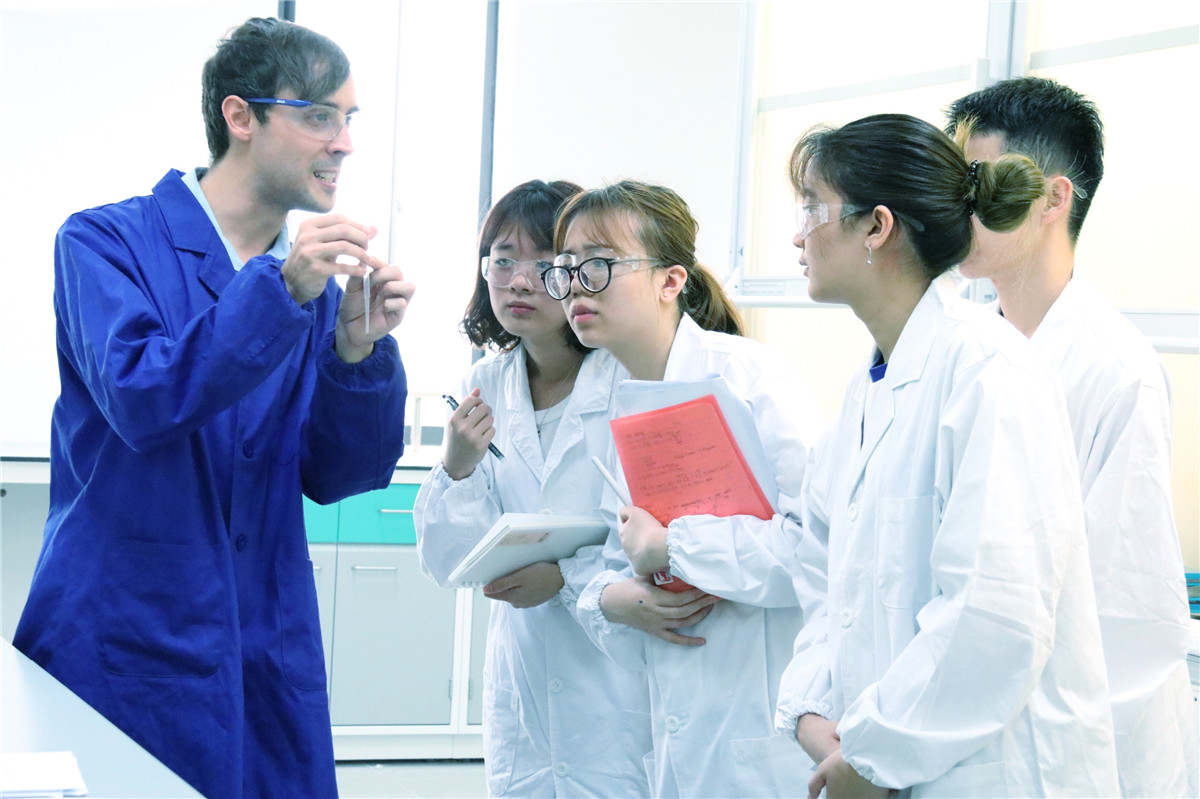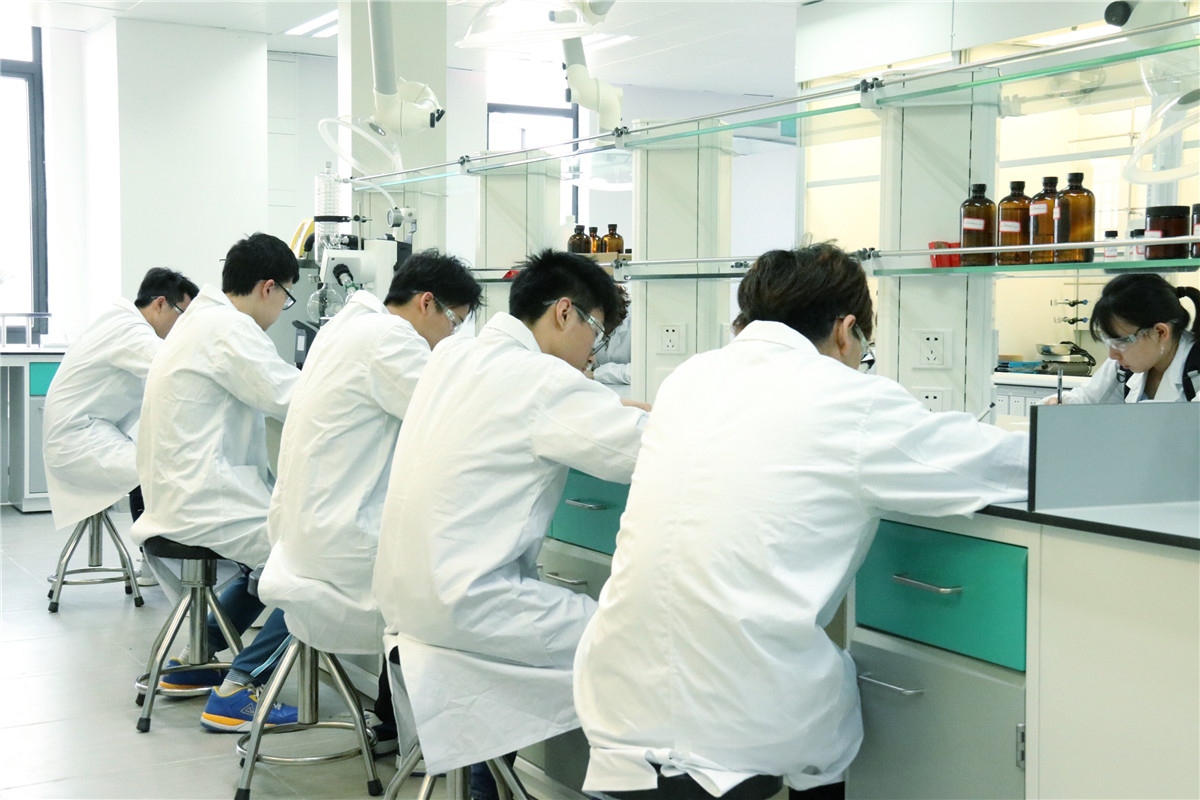 Keywords: Environmental protection, Social responsibility
By design of energy saving of electric power and HVAC, the teaching labs building fulfills the responsibility of environmental protection and energy conservation.

Up to 300 fume hoods will be operated at GTIIT North Campus, which should consume plenty of energy. Good news is that the fume hoods equipped at GTIIT labs not only have high wind speed and less air exhaust but also provide low noise and more than 30% energy saving.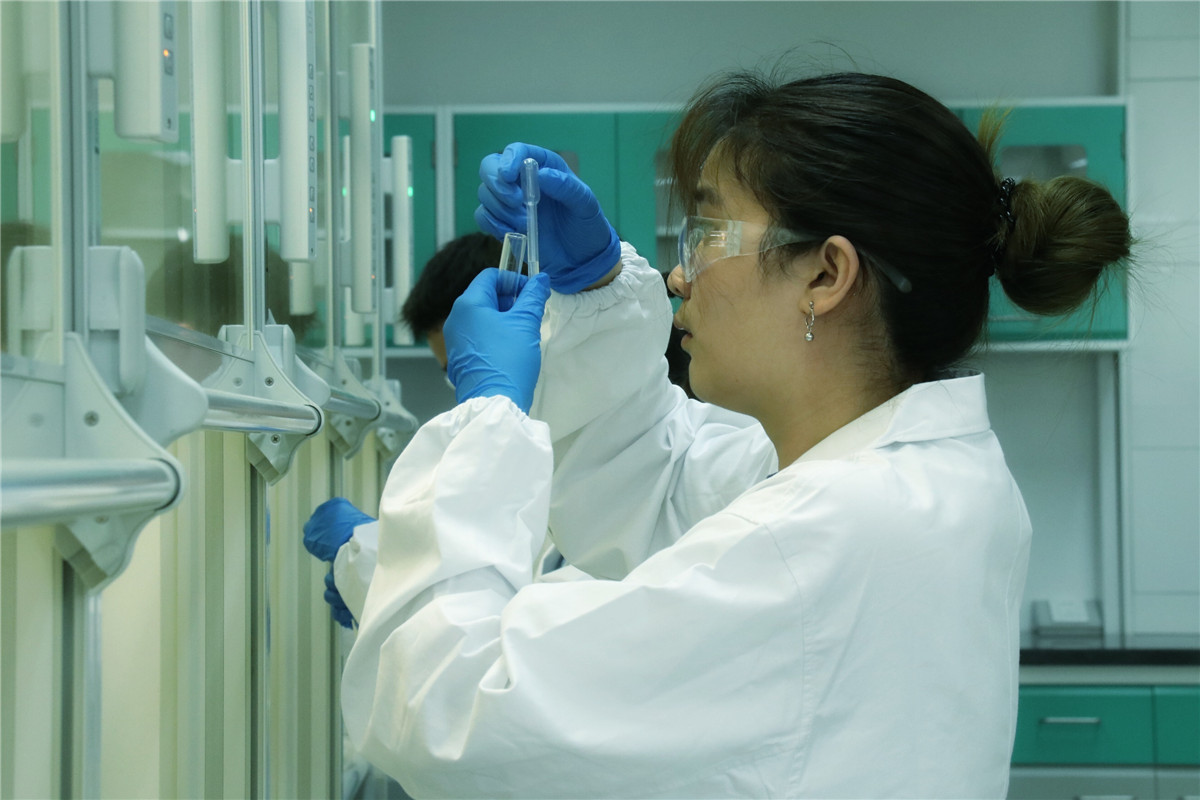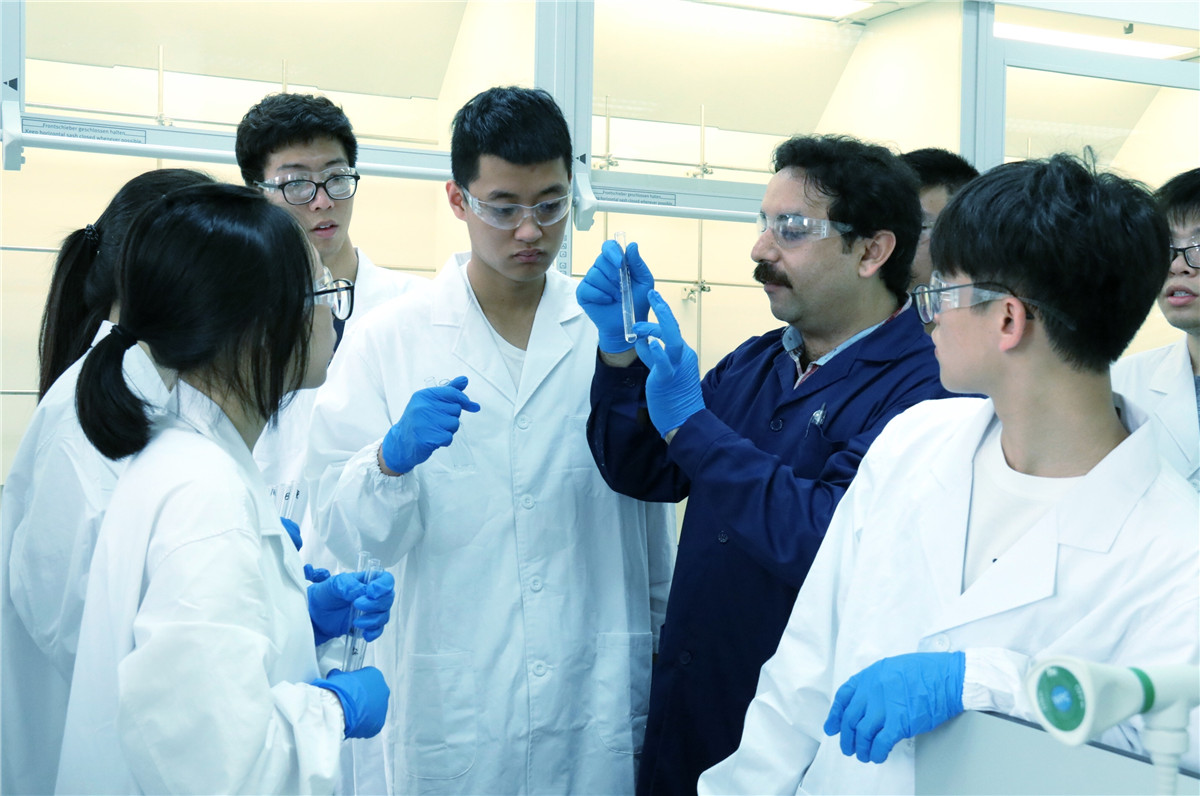 As for the three waste (waste gas, waste water and waste residue) generated by the labs, GTIIT has established a perfect waste separation and collection management system, which adopts unified collection and centralized storage. The waste liquid is collected by special collection containers and disposed of by professional third-party companies.
Keywords: Provincial chemistry and fine chemical lab
Prof. Paul Chen, from Chemical Engineering and Technology Department, had worked at Georgia Institute of Technology and the National University of Singapore before he joined GTIIT. He pointed out that compared with his previous working places, the equipment and research environment at GTIIT teaching lab is more excellent and reaches world-class level.

As the team leader to promote the cooperation between GTIIT and the provincial lab, he said that potential collaborations between two sides have been discussed recently. Meanwhile, cooperation projects covering the upstream and downstream of the chemical industry will be carried out at GTIIT teaching labs in the upcoming year to further promote the development of scientific research in Shantou and even in Guangdong.
Pro Vice-Chancellor of GTIIT, Prof. Lin Danming expressed that GTIIT will accelerate the improvement of the Research Building to promote the long-term development of GTIIT.
Basic information of teaching experimental building
There are 12 large teaching laboratories at GTIIT North Campus, including analytical chemistry labs, organic chemistry labs, material & engineering labs, and biological & food engineering labs, etc. With other laboratories and supporting rooms, the total construction area of the teaching labs building is 10,815 m2.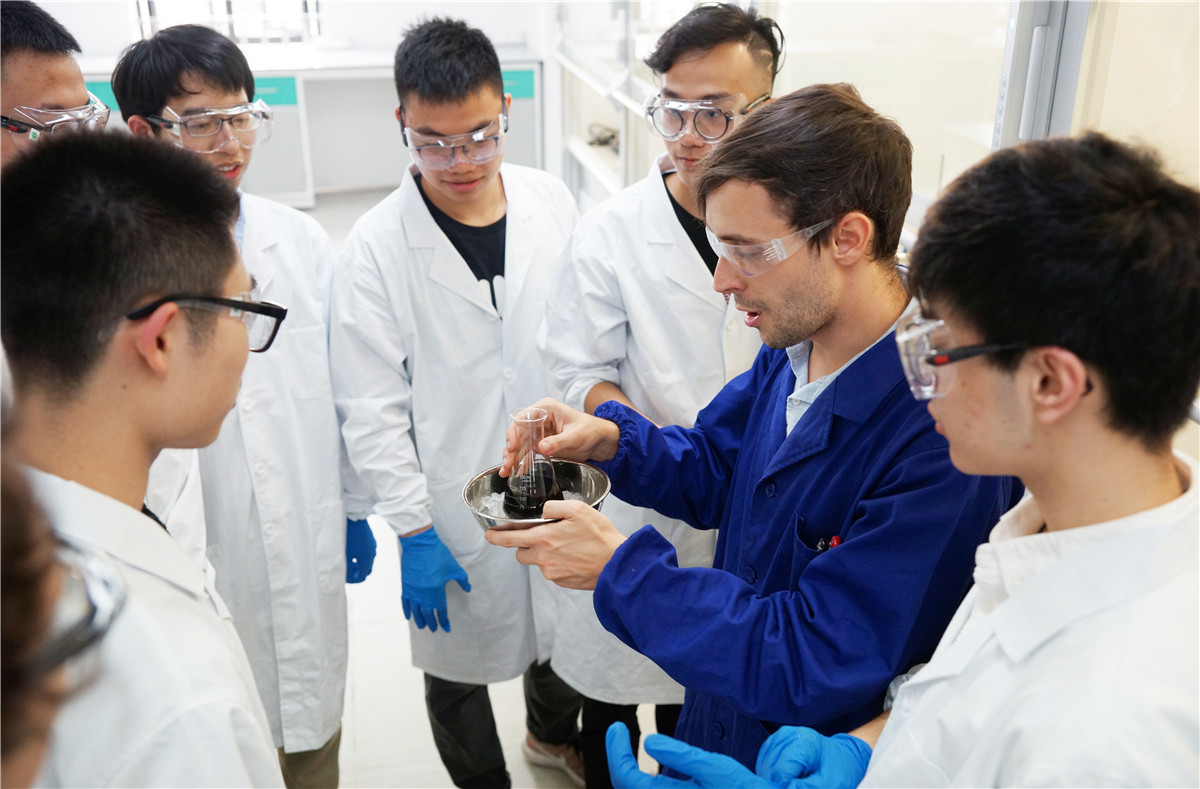 Text by GTIIT News & Public Affairs
Photos by GTIIT News & Public Affairs, Fang Ganming
Thanks for information/translation modification from Huang Kai, Howard Li, Eran Gal-Or, Samuel Xu, Zhang Shutong, and Benson Ban