At about 4 p.m. this afternoon, with bright sunshine shining across the glittering lake of Ri Yue Keng Reservoir, loads of dragon boats were dashing towards the terminal with the coordination of the teammates, with strong beating of drums surrounding across the water.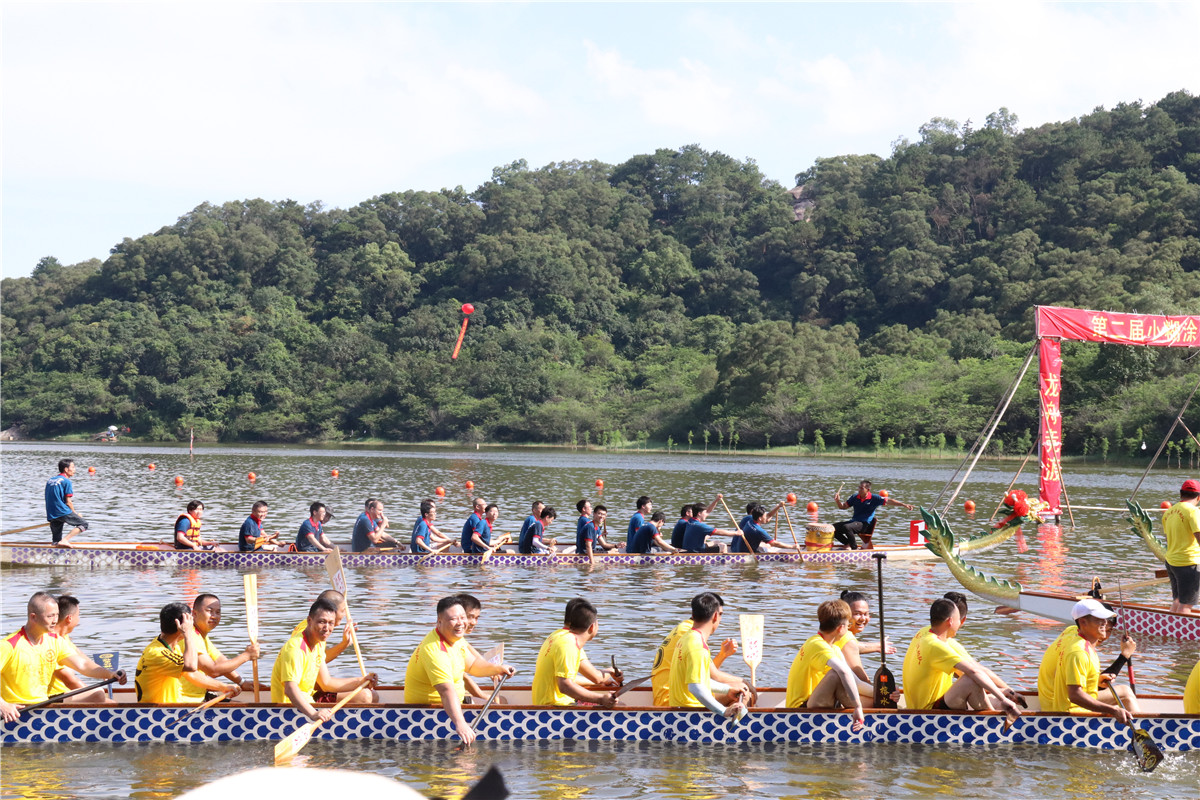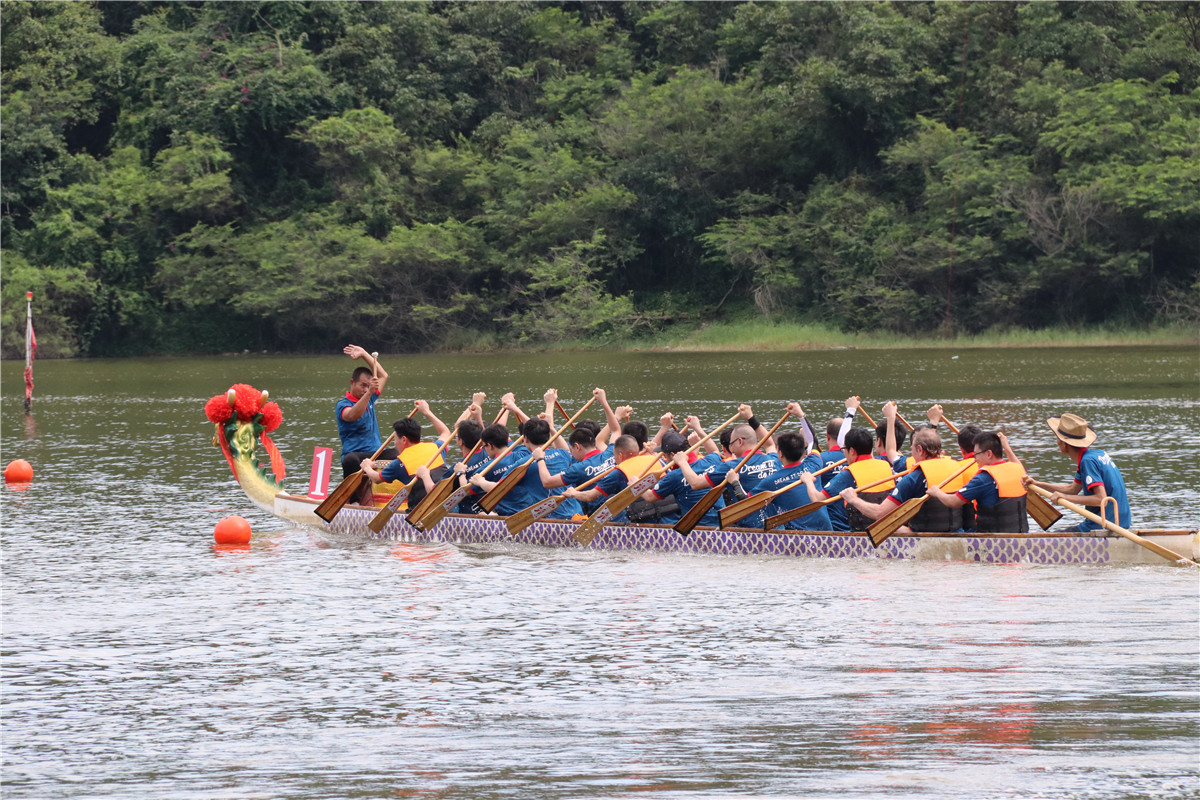 This is the 2nd Chaoshan Dragon Boat Invitational Competition and 8 teams are competing fiercely with each other. Wait a minute, we found the GTIIT team—— Boat No. 1!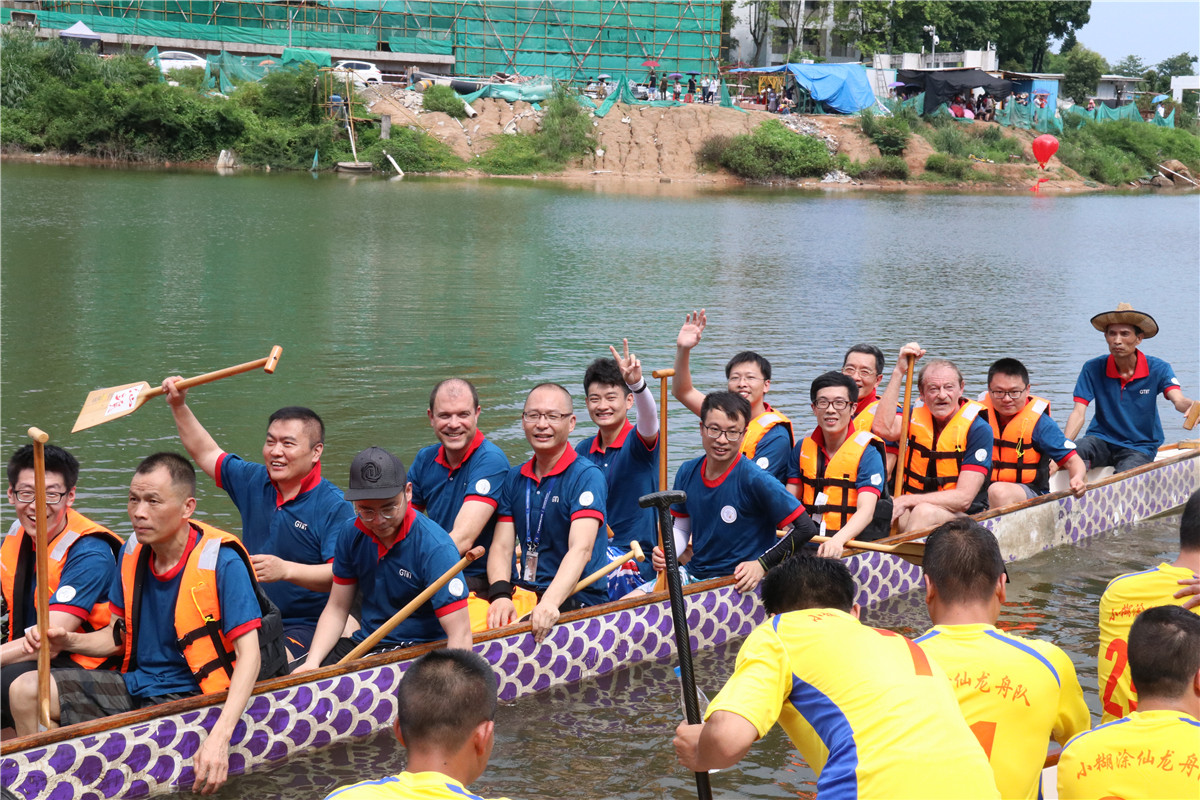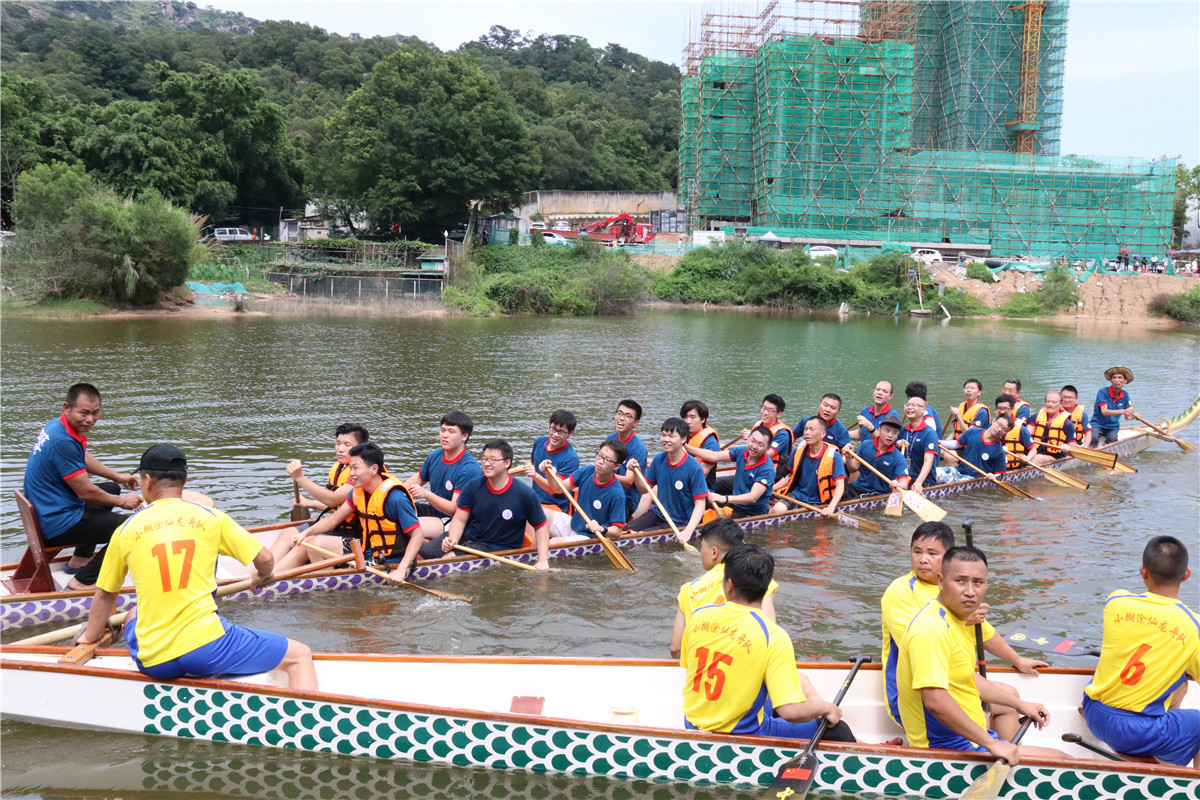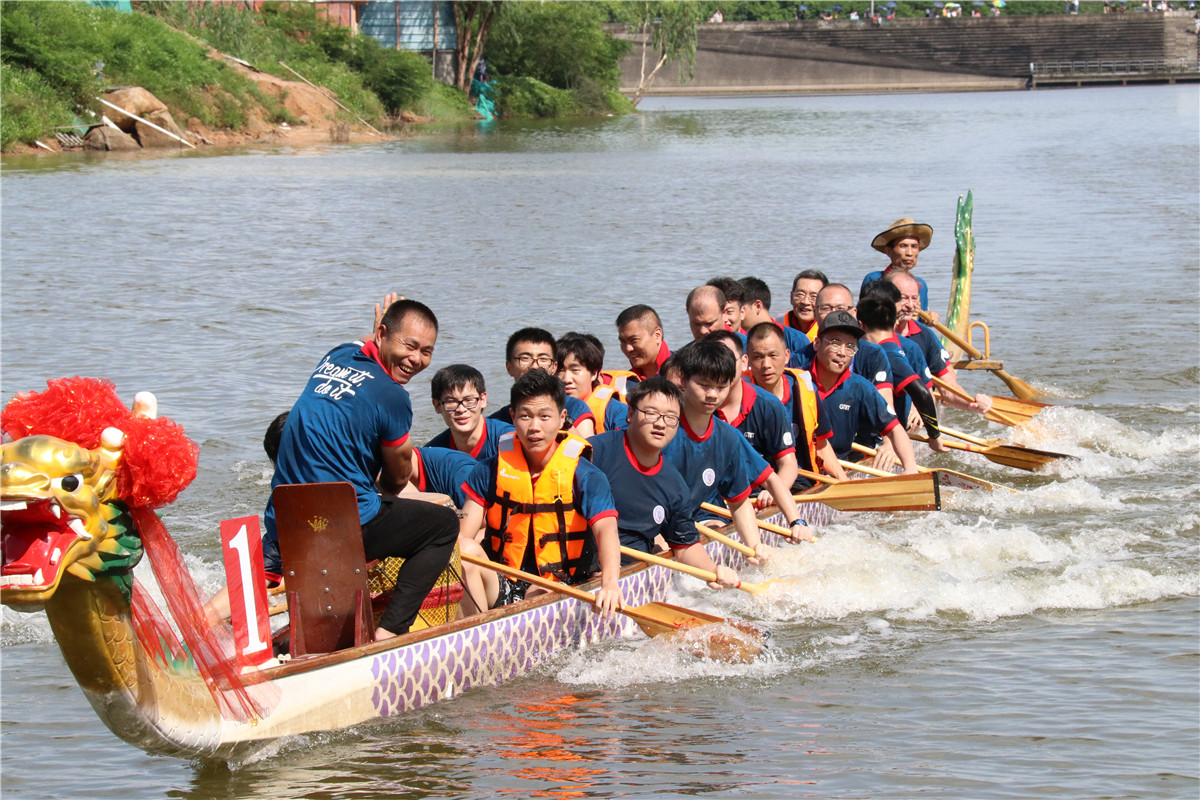 This is the first time of GTIIT team to take part in the Dragon Boat Competition. More than 30 faculty, staff and students including foreign faculty trained a lot these days. GTIIT Pro-Vice Chancellor Lin Danming led the team to participate in the official competition.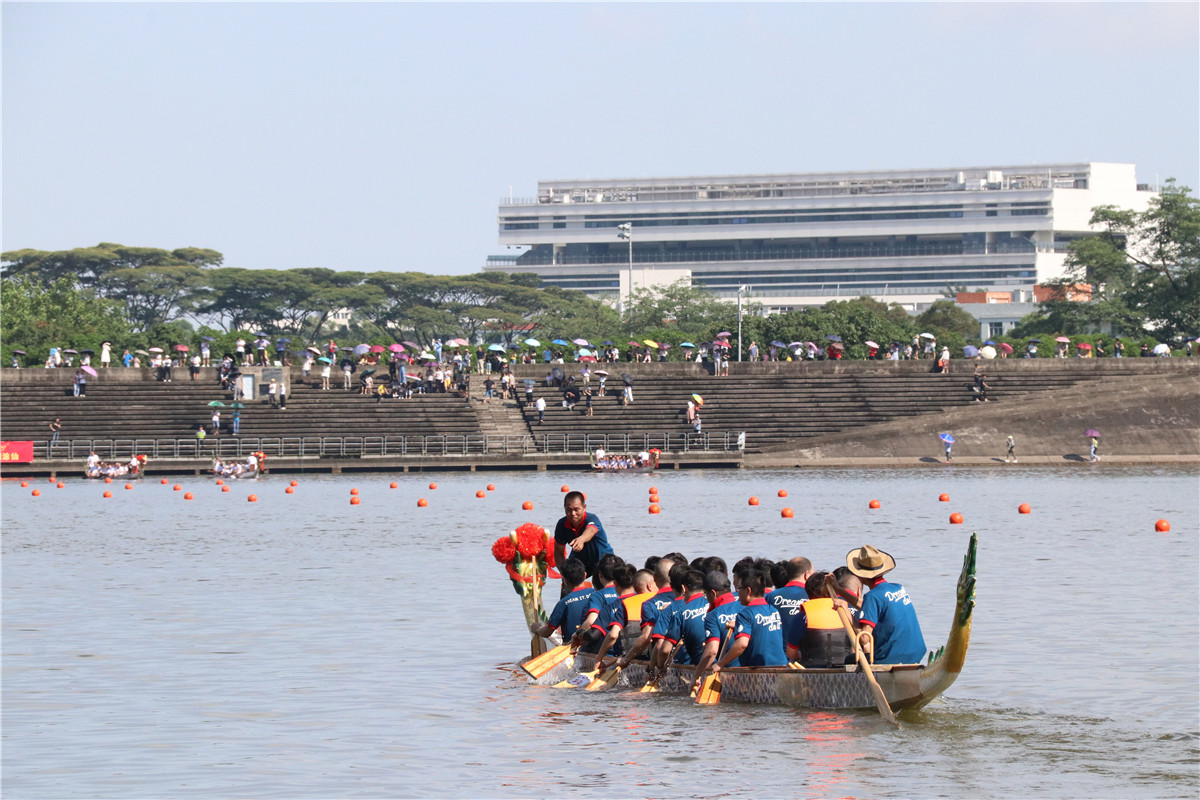 The history of Dragon Boat Racing of the Qiaotou Community near GTIIT has been 130 years. To welcome the participation of GTIIT, the inheritor of Dragon Boat culture at Qiaotou Community, Mr. Chen Changqiang became the coach of GTIIT team and specifically made a fantastic team flag for GTIIT.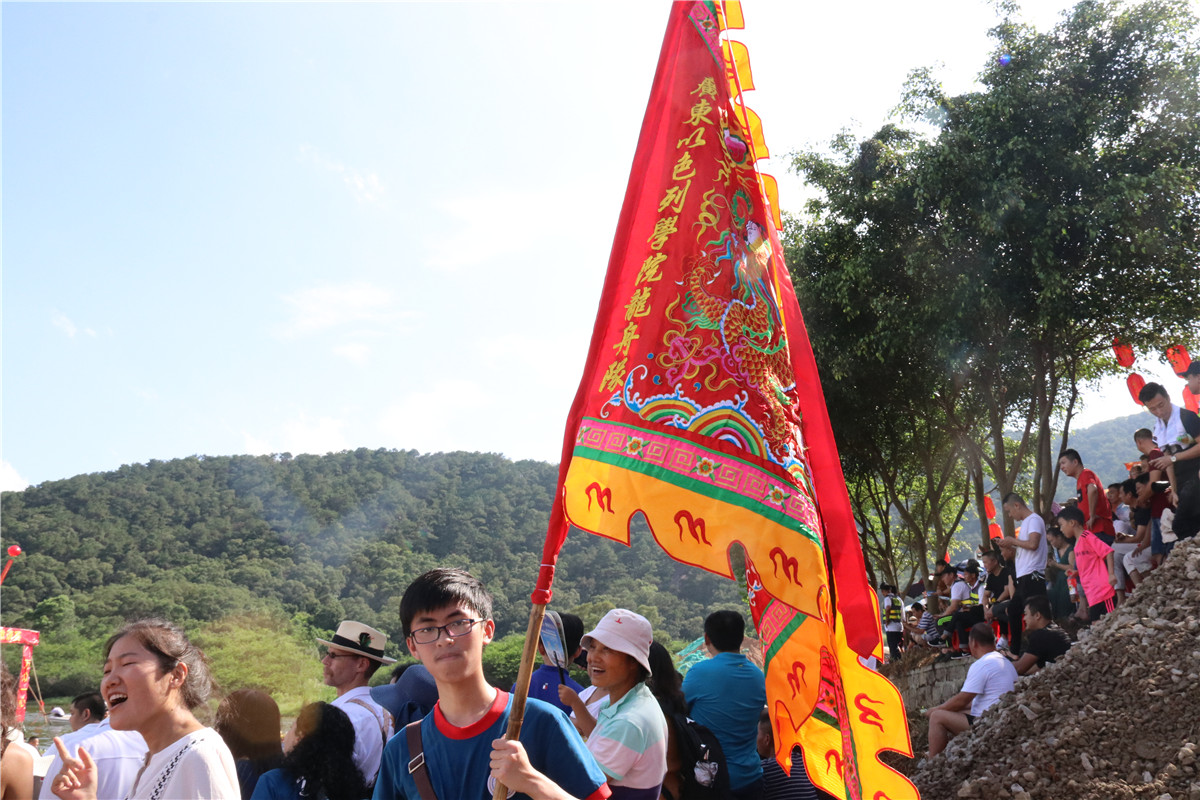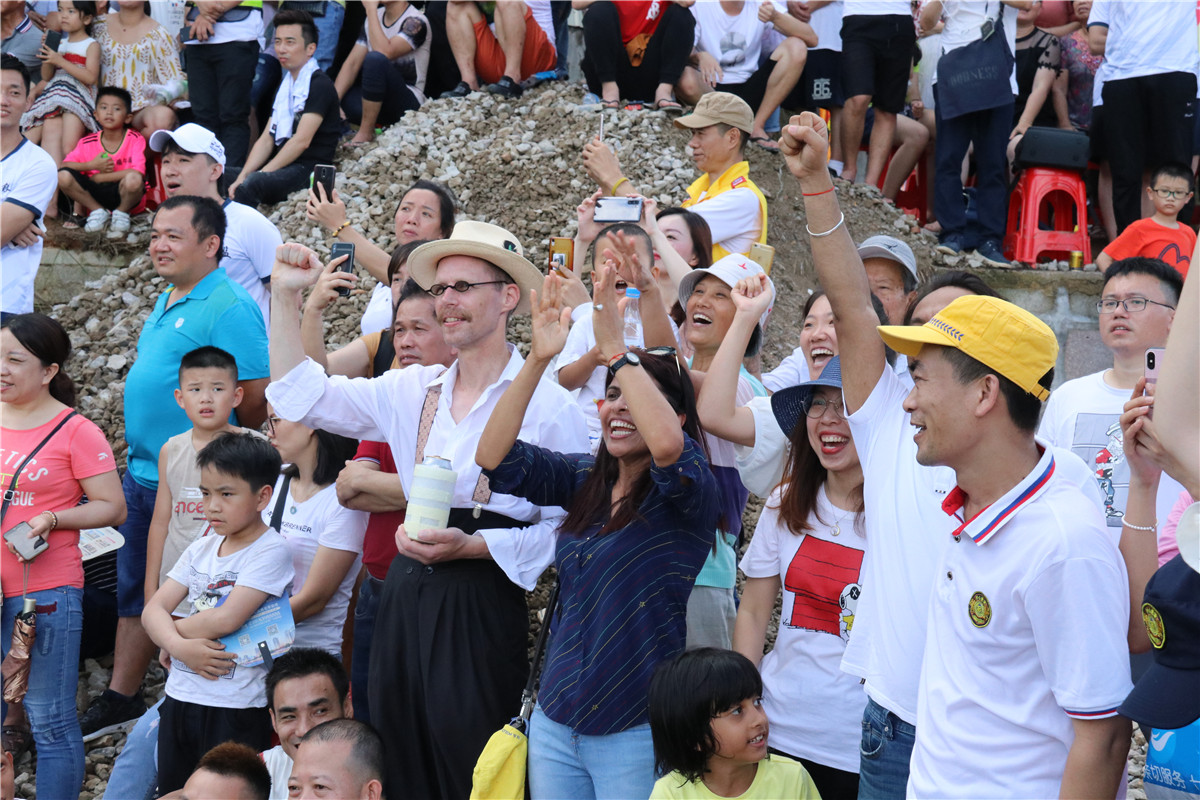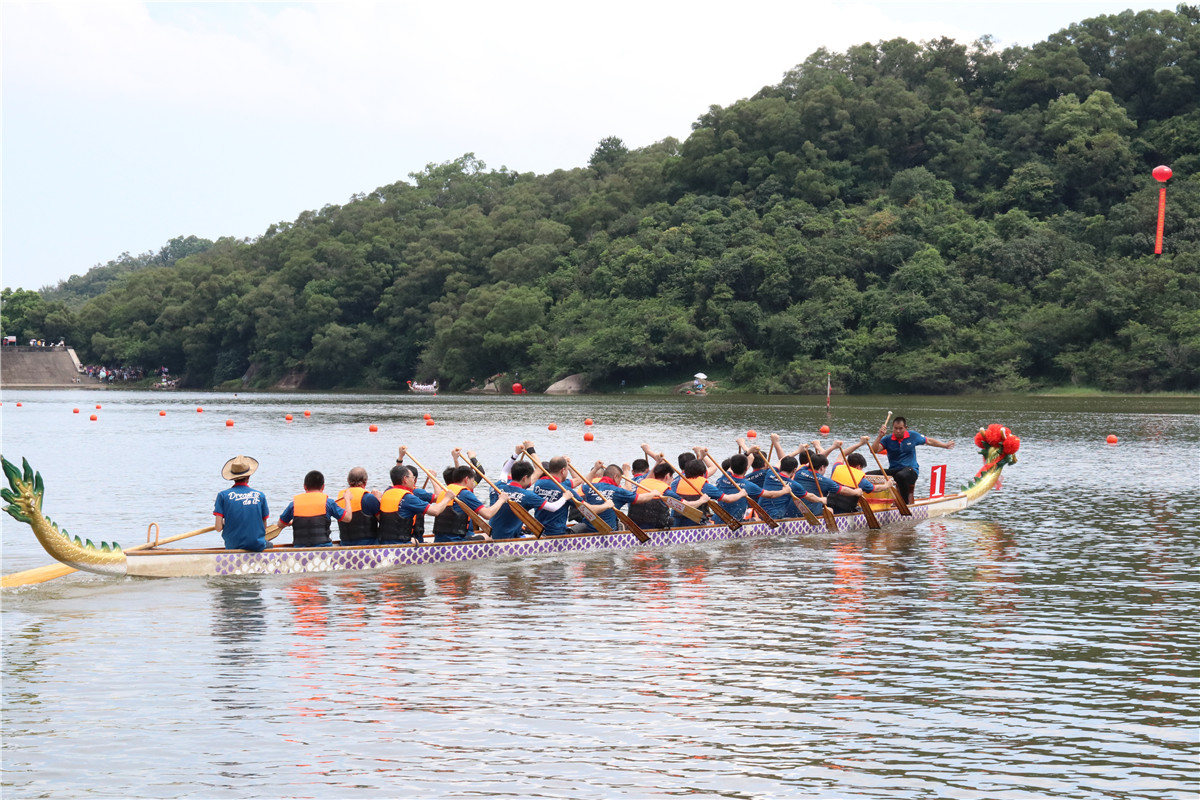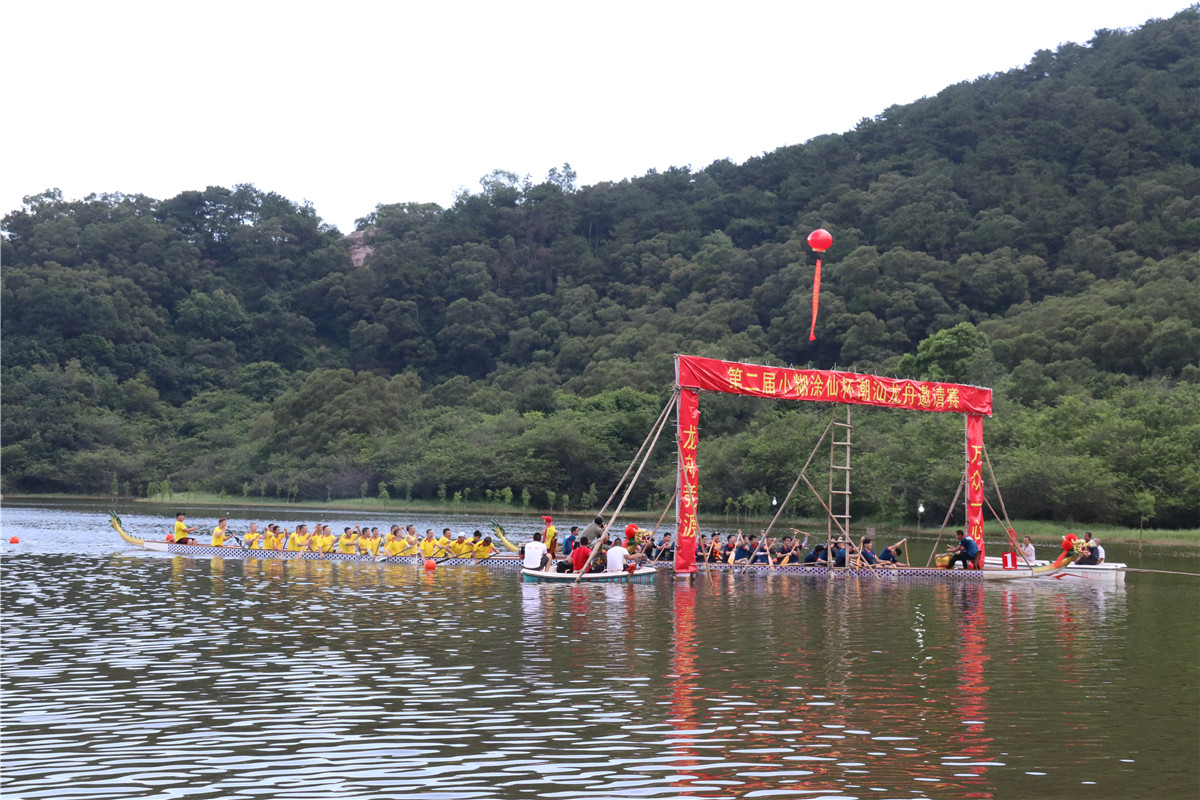 For the foreign faculty who took part in the dragon boat competition first time, this is a precious opportunity to experience Chinese tradition closely. GTIIT Pro-Vice Chancellor and Director General, Mr. Yigal Cohen took part in the daily training. "Very tired but a lot of fun," He said. He participated in the dragon boat rowing in Boston before. When he heard the news that the Qiaotou Community will hold a dragon boat competition, he initiated and actively encouraged the faculty and students to participate. "Team rowing not only needs exercises, but also enhances teamwork." He is looking forward to more opportunities for foreign employees of GTIIT to appreciate the charm of Chinese traditional culture.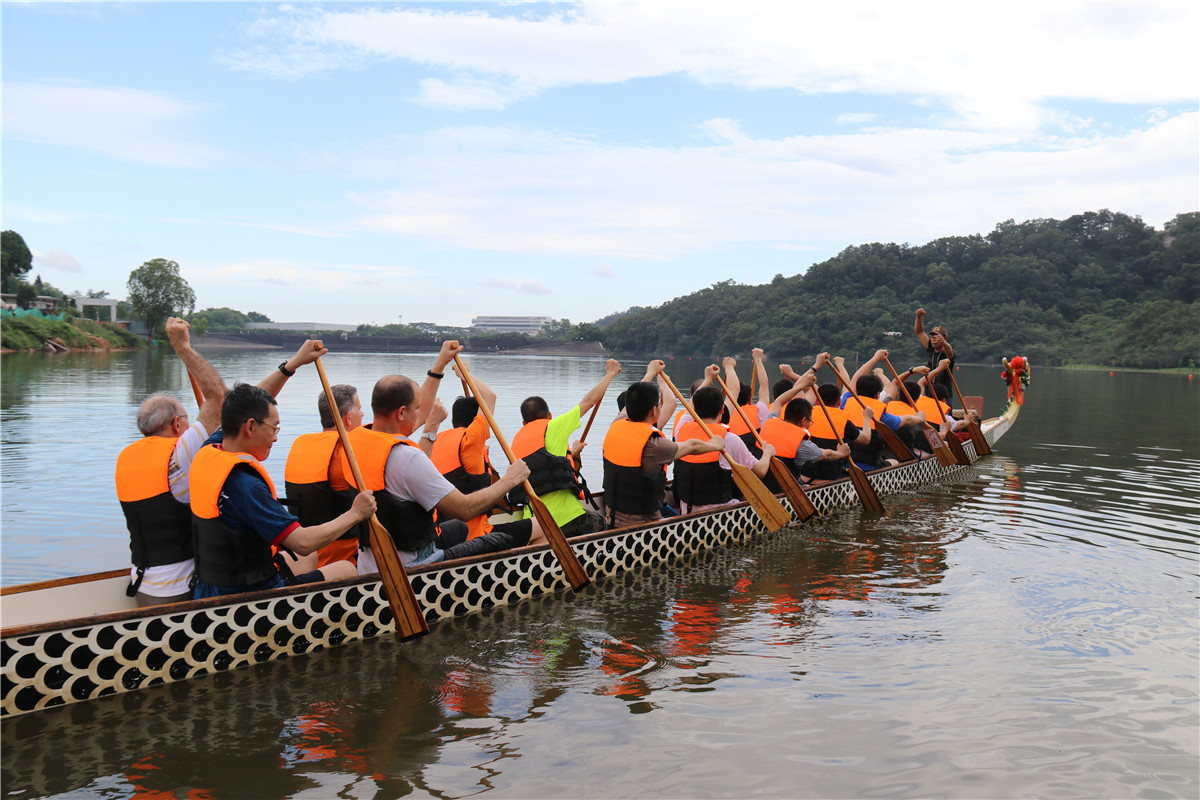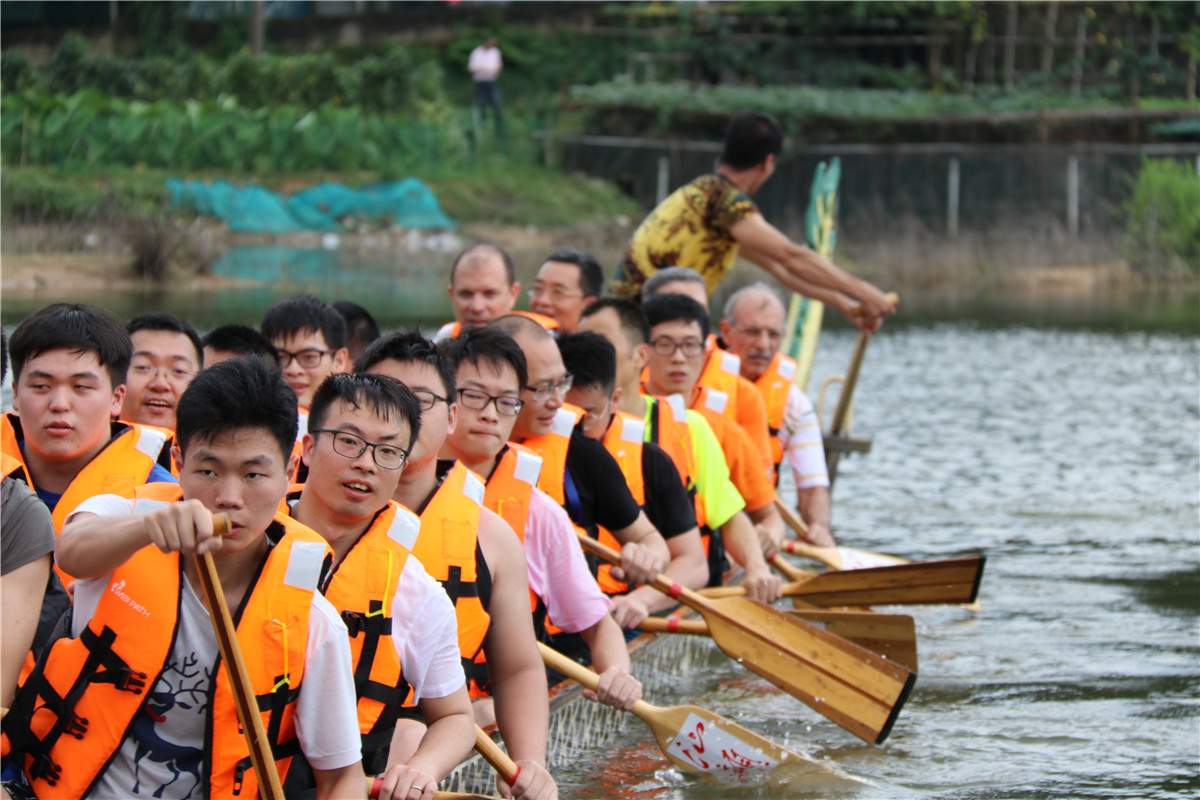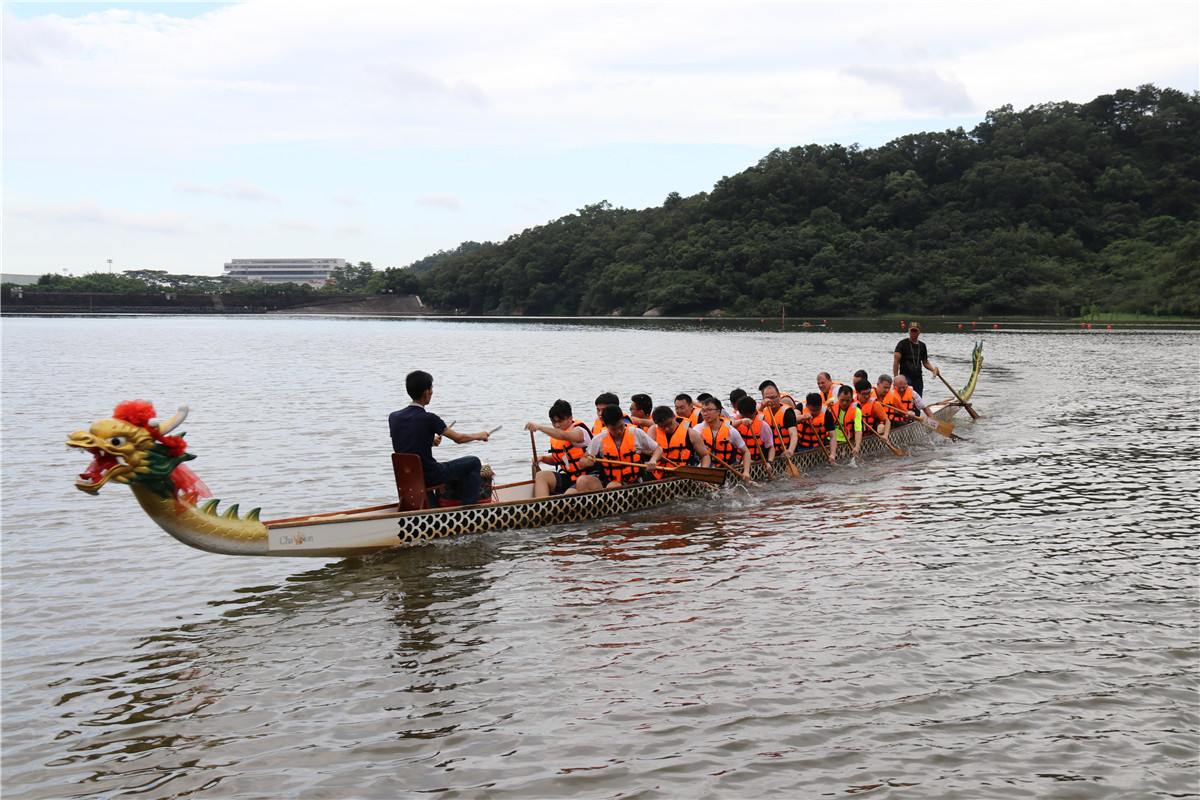 Daily Training
Yesterday afternoon, Prof. Daoud Bshouti, Dmitry Mologin, Semen Brener were invited to attend the opening ceremony of the Dragon Boat Competition of Jinping District, Shantou, and enjoy the performance of dragon boat racing. Semen said, it moved him a lot to feel the peaceful and happy atmosphere of the local community.
Text/Photos: GTIIT News & Public Affairs