On July 12, Ms. Joyce Chee, Director of Times Higher Education China, and Ms. Sophia Li, Marketing and Partnership Manager (Asia), visited GTIIT. Pro Vice Chancellor Lin Danming and relevant colleagues hosted the guests.

During the visit, Pro Vice Chancellor Lin introduced the development of GTIIT to the guests and expressed willingness to carry out strategic cooperation with Times Higher Education. The guests said that the rapid development of GTIIT has impressed them and they are very excited. They indicated that Times Higher Education would take the advantages of its platform to showcase the image and achievements of GTIIT in the international arena.

Times Higher Education is a world-renown higher education service institution. Its series of university rankings and related information have always been highly valued by the higher education community and other stakeholders.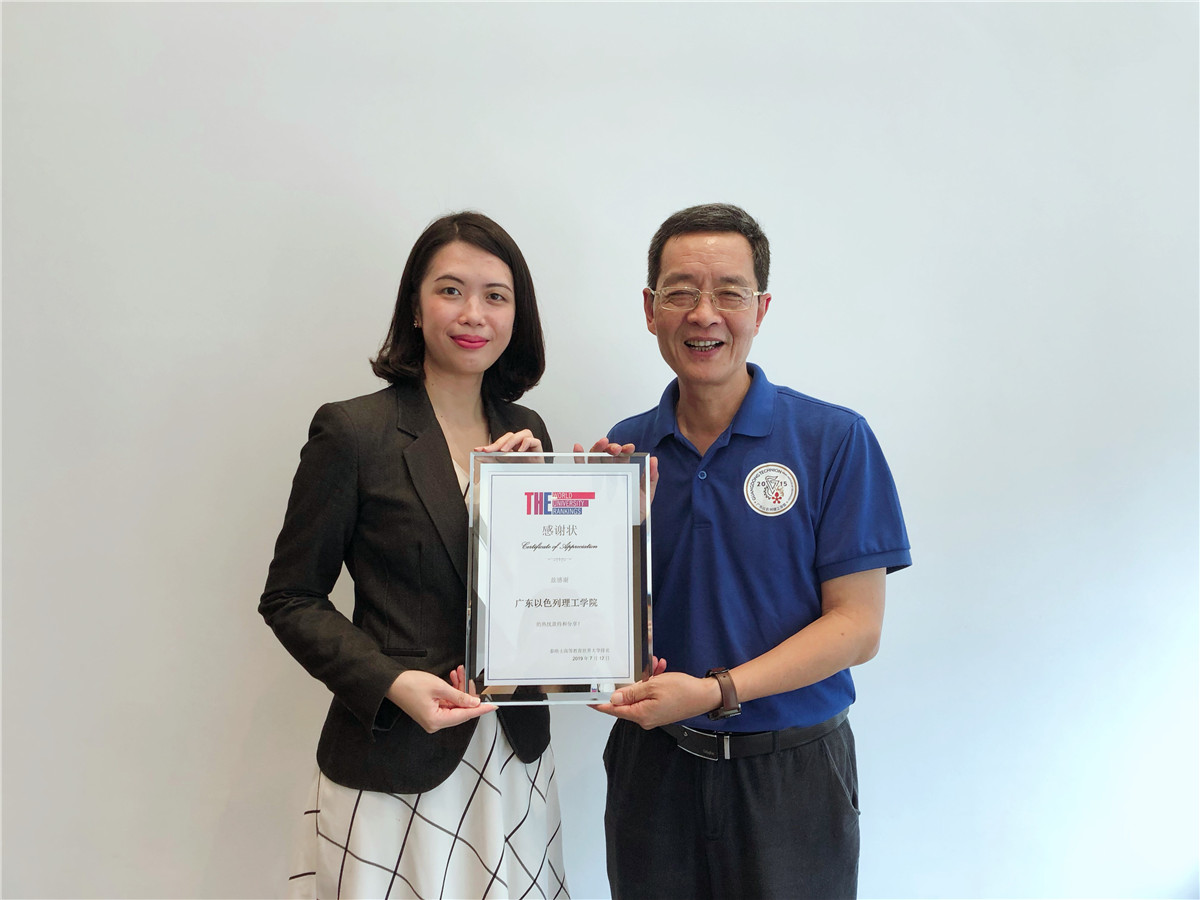 Ms. Joyce Chee gave a letter of appreciation to Pro Vice Chancellor Lin Danming
Text by GTIIT News & Public Affairs
Photo by Sophia Li